Six 2019 Springfield Cardinals heading to Arizona Fall League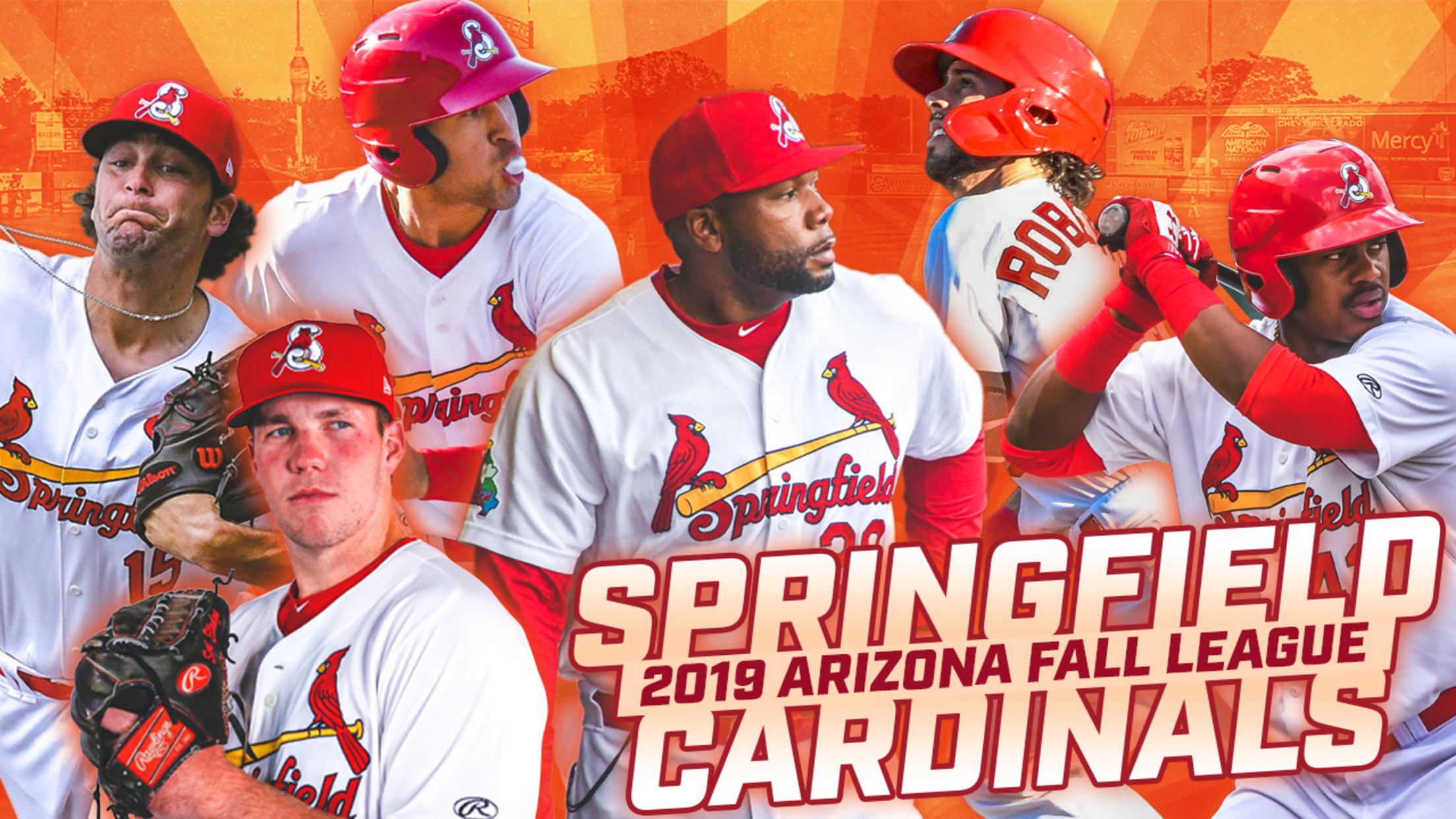 SPRINGFIELD, Mo. -- Six members of the 2019 Springfield Cardinals are heading to Glendale, Arizona this fall to represent the St. Louis Cardinals in the Arizona Fall League.This year's selections include Hitting Coach Brandon Allen, OF Dylan Carlson, RHP Seth Elledge, INF Elehuris Montero, INF Kramer Robertson and RHP Kodi
SPRINGFIELD, Mo. -- Six members of the 2019 Springfield Cardinals are heading to Glendale, Arizona this fall to represent the St. Louis Cardinals in the Arizona Fall League.
This year's selections include Hitting Coach Brandon Allen, OF Dylan Carlson, RHP Seth Elledge, INF Elehuris Montero, INF Kramer Robertson and RHP Kodi Whitley.
Click here for the complete Glendale Desert Dogs coaching staff and roster.
Allen is in his first year with Springfield and his third with the Cardinals organization. He headed up a lineup that finished third in all Double-A in home runs (140), fourth in total bases (1,758) and seventh in runs (609).
Carlson, the Texas League Player of the Year, was promoted to the Triple-A Memphis Redbirds on August 15 yet still finished among the Top 10 in 12 Texas League batting categories.
Promoted to Memphis on June 25, Elledge posted the fourth-best ERA (3.78) among Springfield Cardinals with at least 30.0 innings pitched this season.
In his first Double-A season despite not turning 21 until August, Montero hit seven home runs in 59 games with Springfield.
After making his Double-A debut on Springfield's Opening Day roster, Robertson split time between Springfield and Memphis this season, collecting 27 extra-base hits and stealing 14 bases.
Whitley spent all of 2018 with the Low-A Peoria Chiefs before rocketing through the system in 2019 with dominant ERAs for the High-A Palm Beach Cardinals (0.00, 3.1 IP), Springfield (1.83, 39.1 IP) and Memphis (1.52, 23.2 IP). He finished with 78 strikeouts in 67.1 innings pitched.
Additional Cardinals prospects heading to the Arizona Fall League include RHP Griffin Roberts (Palm Beach), C Ivan Herrera (Peoria, Palm Beach) and Athletic Trainer Dan Martin.