What A Way To Make A Living, Saints Upend Storm Chasers 9-5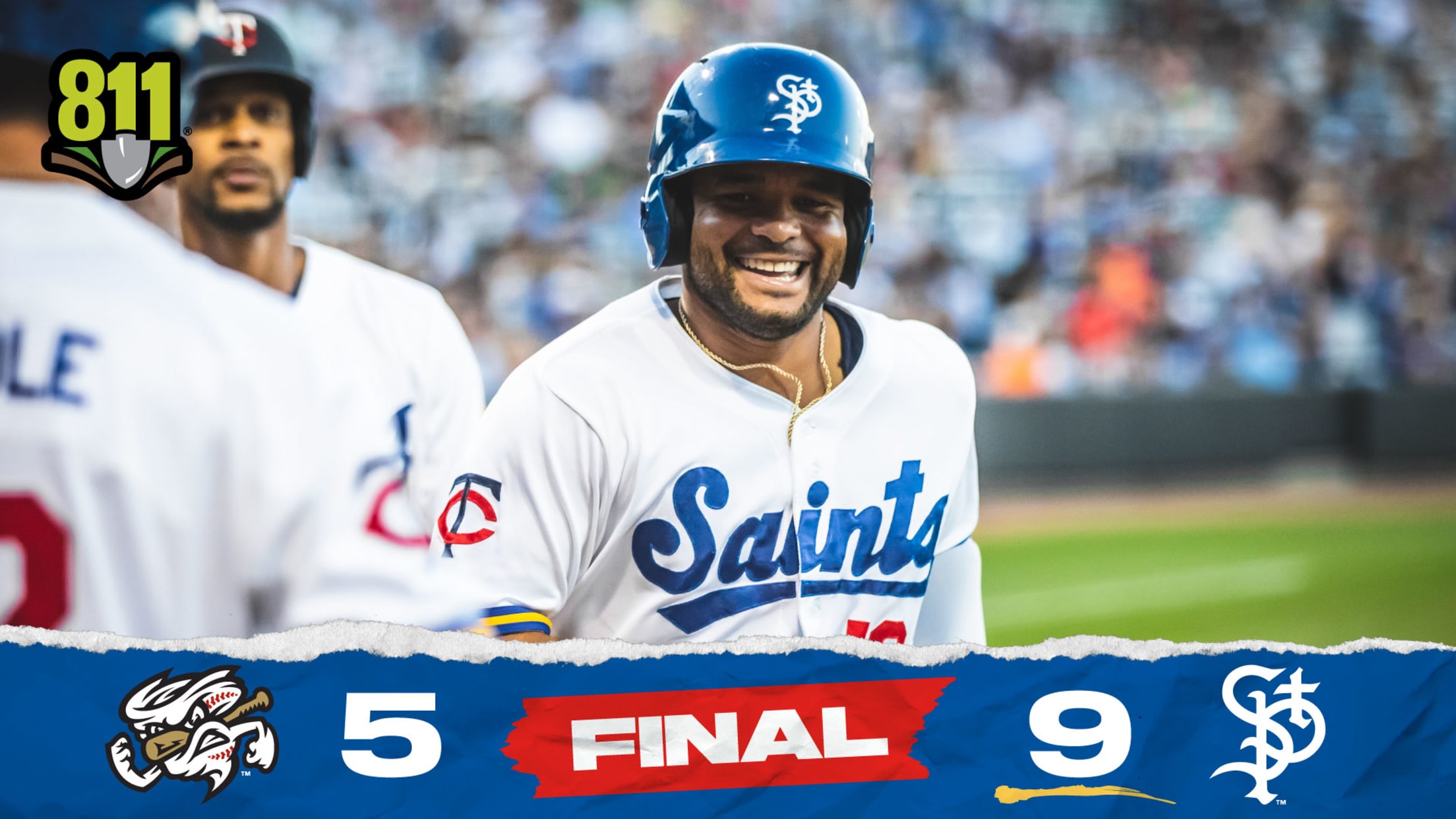 ST. PAUL, MN (June 12, 2021) - The St. Paul Saints blood started pumping, in the batters box, the bats were jumping. They launched balls all over the ballpark and on Saturday night the tide turned as it all rolled their way. In the end the Saints worked to a
Saints Fall Just Short To Storm Chasers 6-4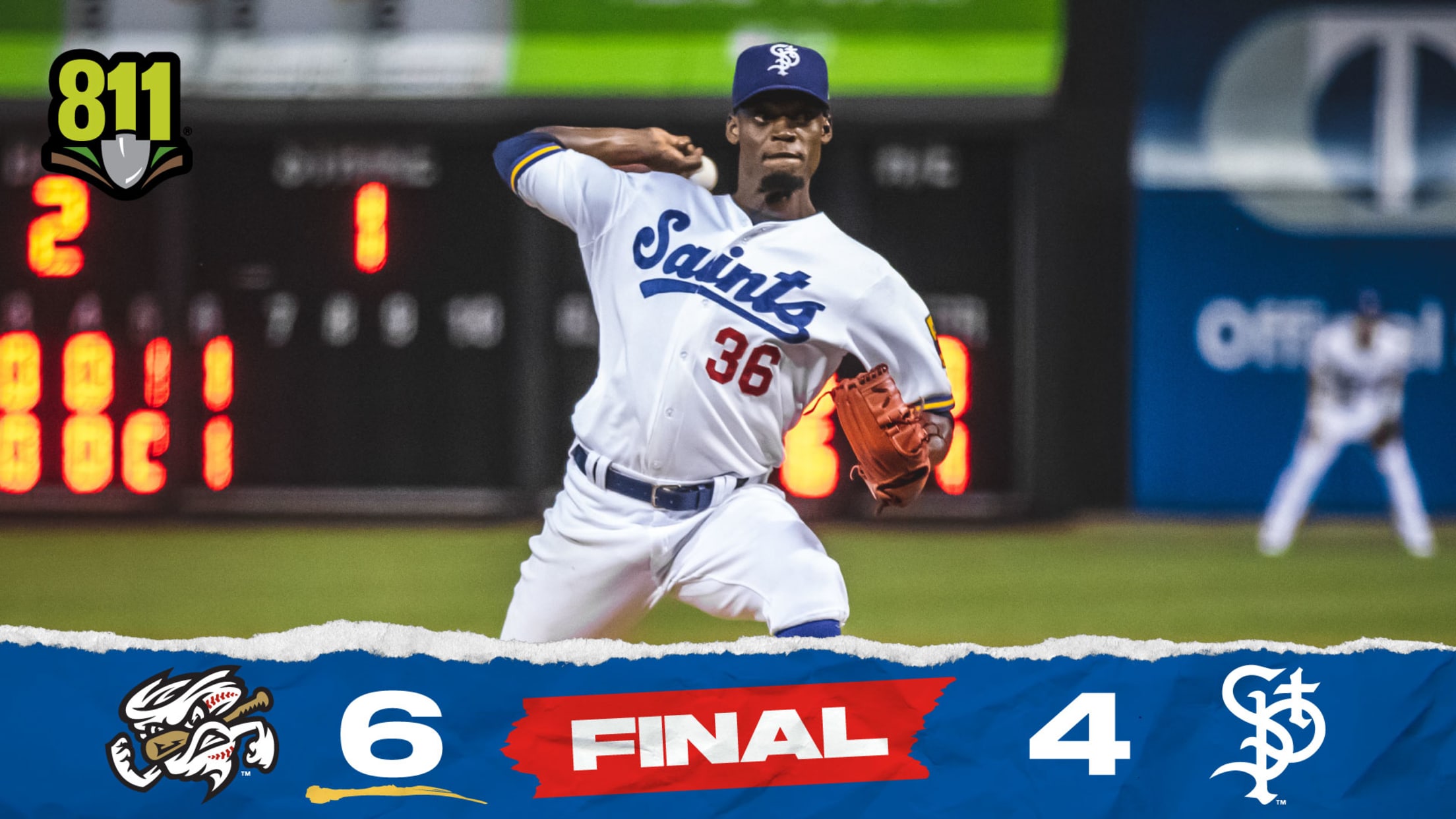 ST. PAUL, MN (June 11, 2021) - The St. Paul Saints are facing a team with the second-best record in all of Minor League Baseball in the Omaha Storm Chasers. They went toe-to-toe with them on Friday night at CHS Field, but just couldn't get over the hump. A home
Buxton Homers Twice, Saints Crush Five, But Lose 16-9
Twins No. 12 prospect Rooker hits his 8th home run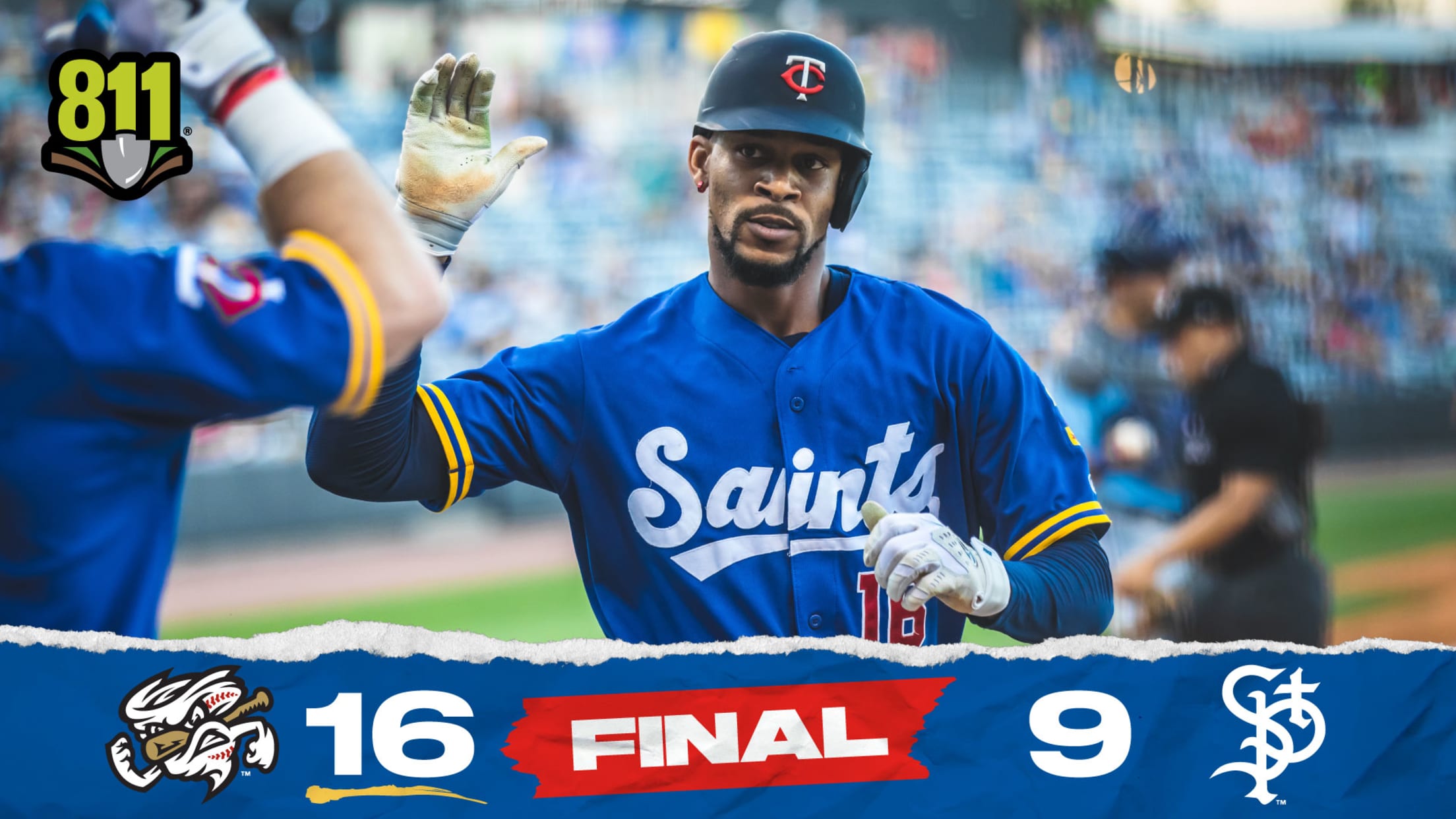 ST. PAUL, MN (June 10, 2021) -- If Byron Buxton didn't feel good about his at bats from Tuesday night he sure looked like he felt great on Thursday night at CHS Field. He crushed two home runs, drove in five, and the St. Paul Saints as a team hit
Maeda Marvelous, But Saints Drop Game Late In 5-2 Loss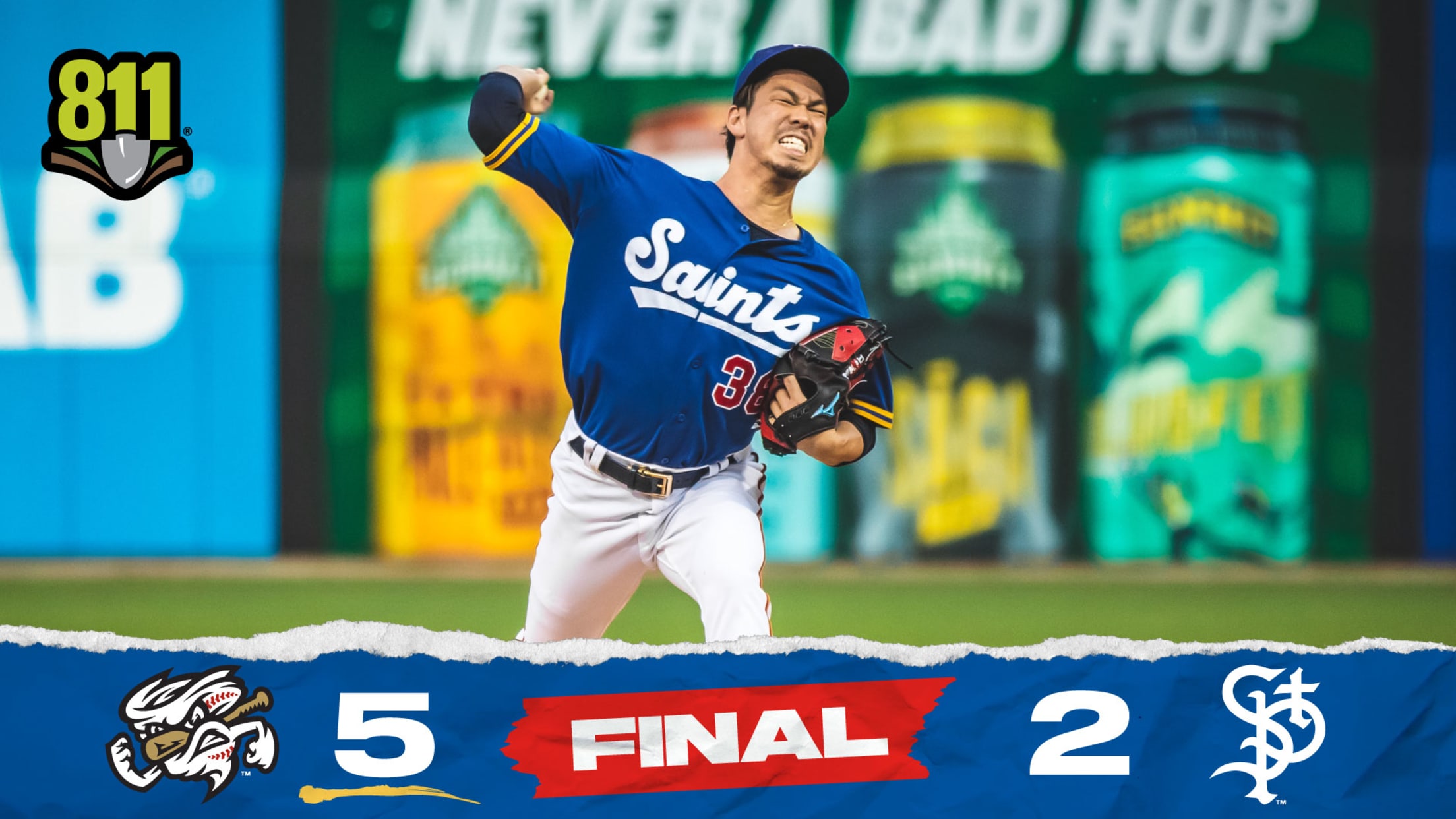 ST. PAUL, MN (June 9, 2021) - It took an hour and 15-minute rain delay prior to the game to knock Byron Buxton out of the lineup. It didn't, howeber, alter Kenta Maeda's planned rehab start. He proved he was ready for his next step, a spot in the Minnesota
Barnes, Buxton, Descalso, Oh My: Saints Take Down Storm Chasers 4-1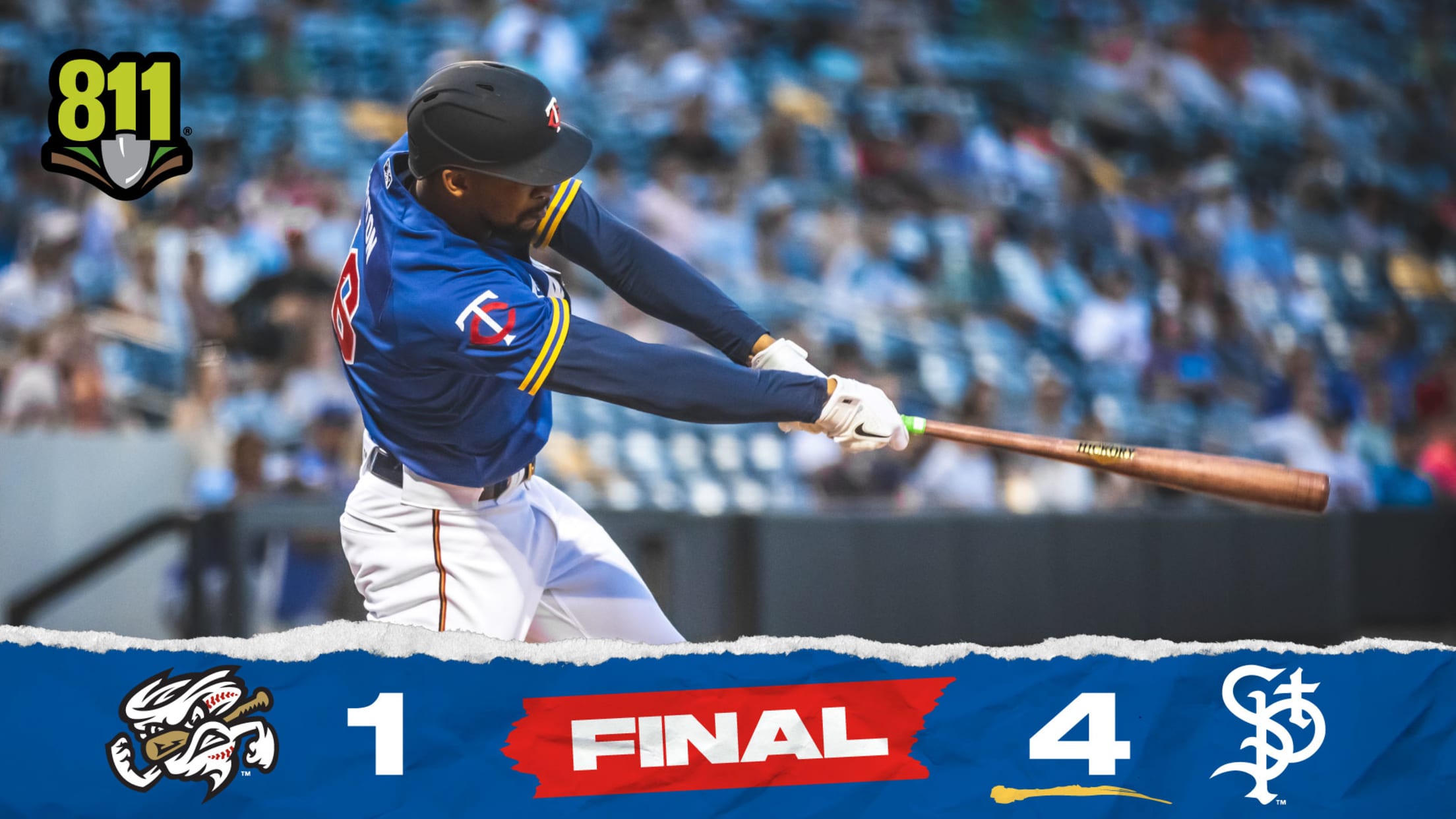 ST. PAUL, MN (June 8, 2021) - The fans came for Byron Buxton, but they got a whole lot more. Buxton didn't disappoint, but St. Paul Saints starter Charlie Barnes was remarkable once again and Daniel Descalso hit his first home run of the season as the Saints took down
The Summer of '21 Is Just Getting Started: Saints Open To Full Capacity June 8; Promotions Set For Rest Of Season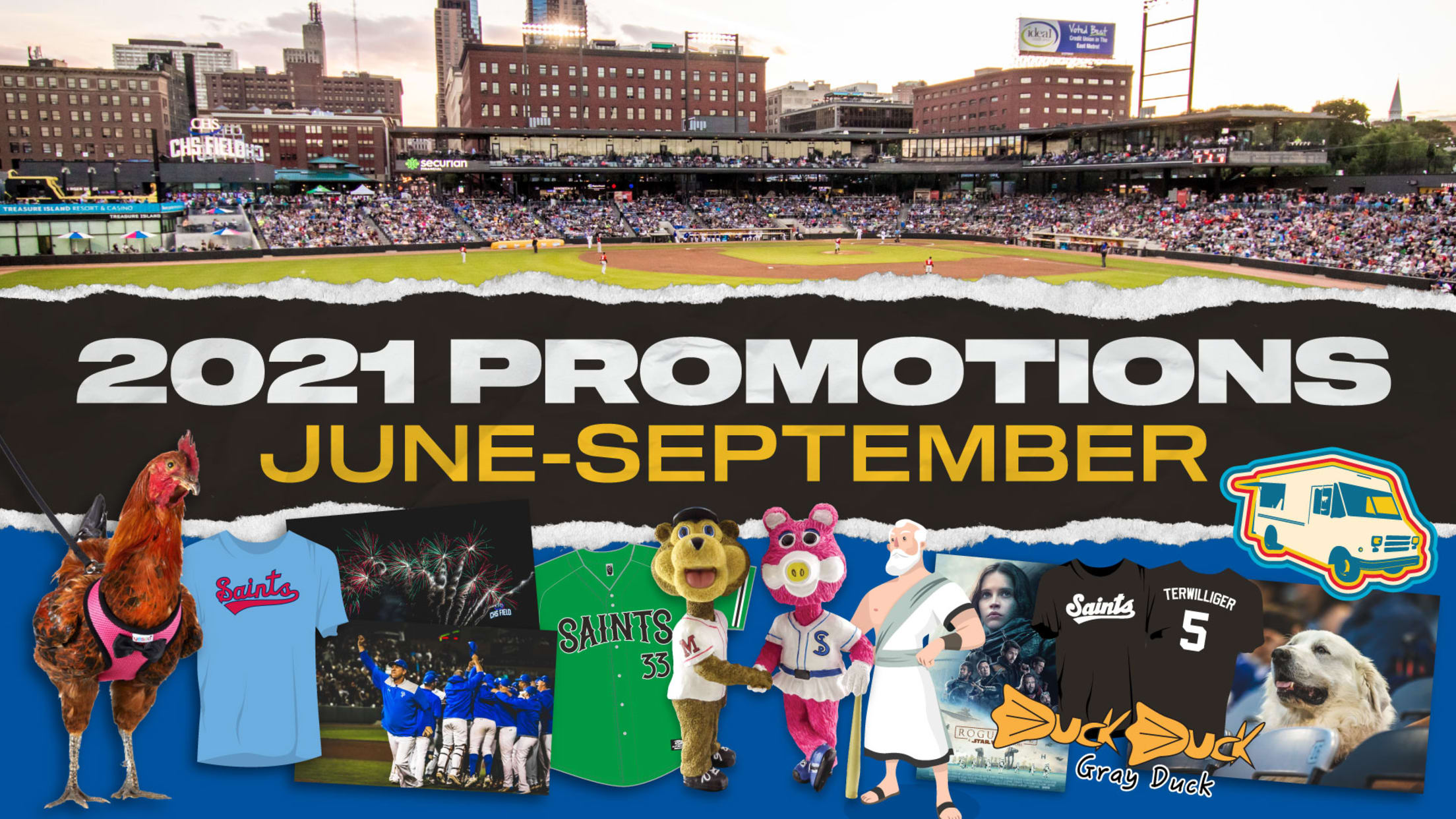 ST. PAUL, MN (June 7, 2021) - First there was Opening Day in 2020 that never happened. Then there was Nopening Day to honor the fact that Opening Day didn't happen. In 2021 there was Opening Day on May 11, but only to about 50% capacity. Finally, for the first
Saints Bats Silenced By Bats In 6-1 Loss To Louisville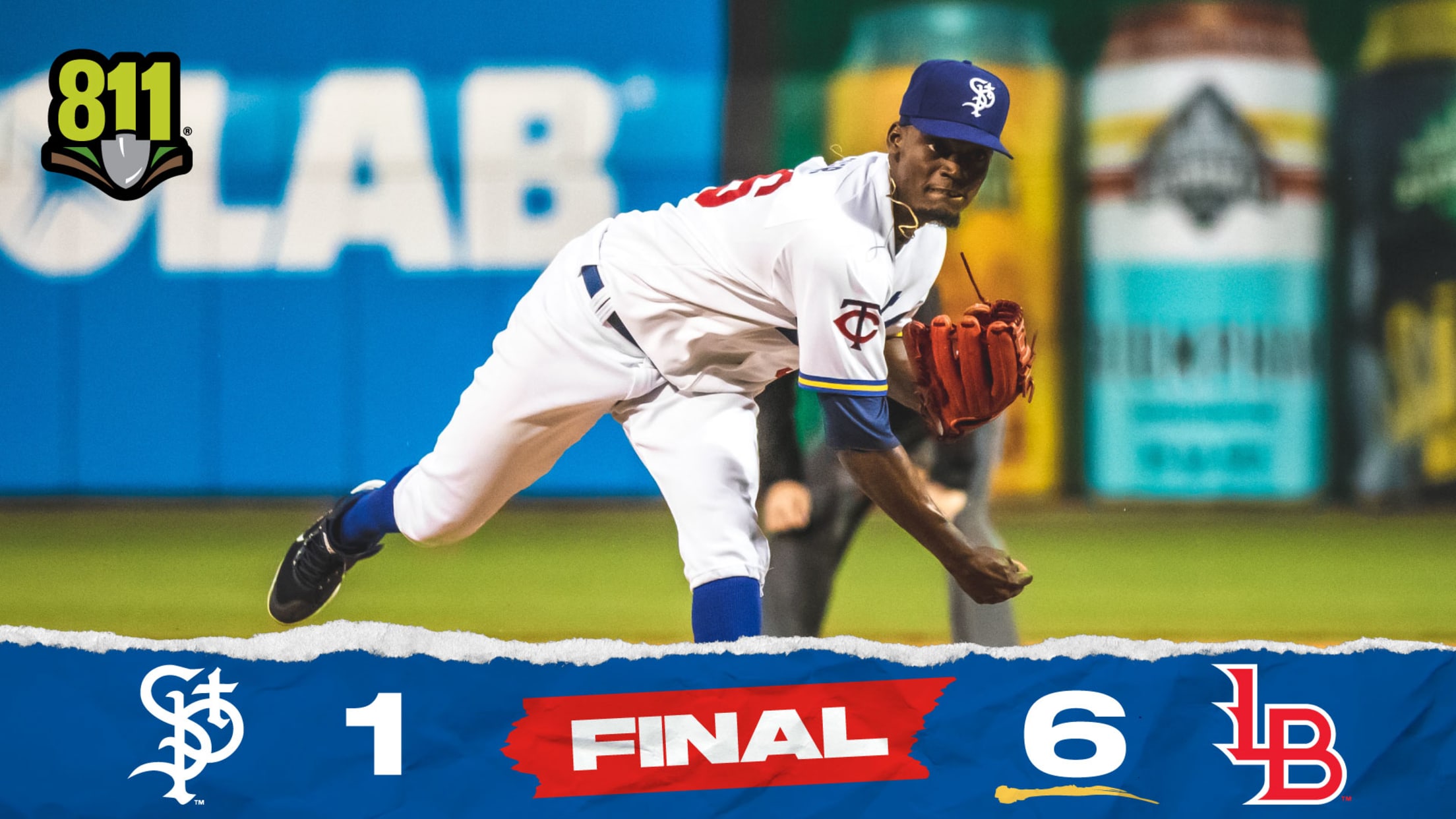 LOUISVILLE, KY (June 6, 2021) - Overall, it was a solid 12-game roadtrip for the St. Paul Saints as they took eight of the 12 games. Unfortunately, they couldn't finish on a positive note as they managed just three hits in a 6-1 loss to the Louisville Bats on Sunday
Saints Power Up With Rooker and Contreras, But Are Doubled Up By Bats 6-3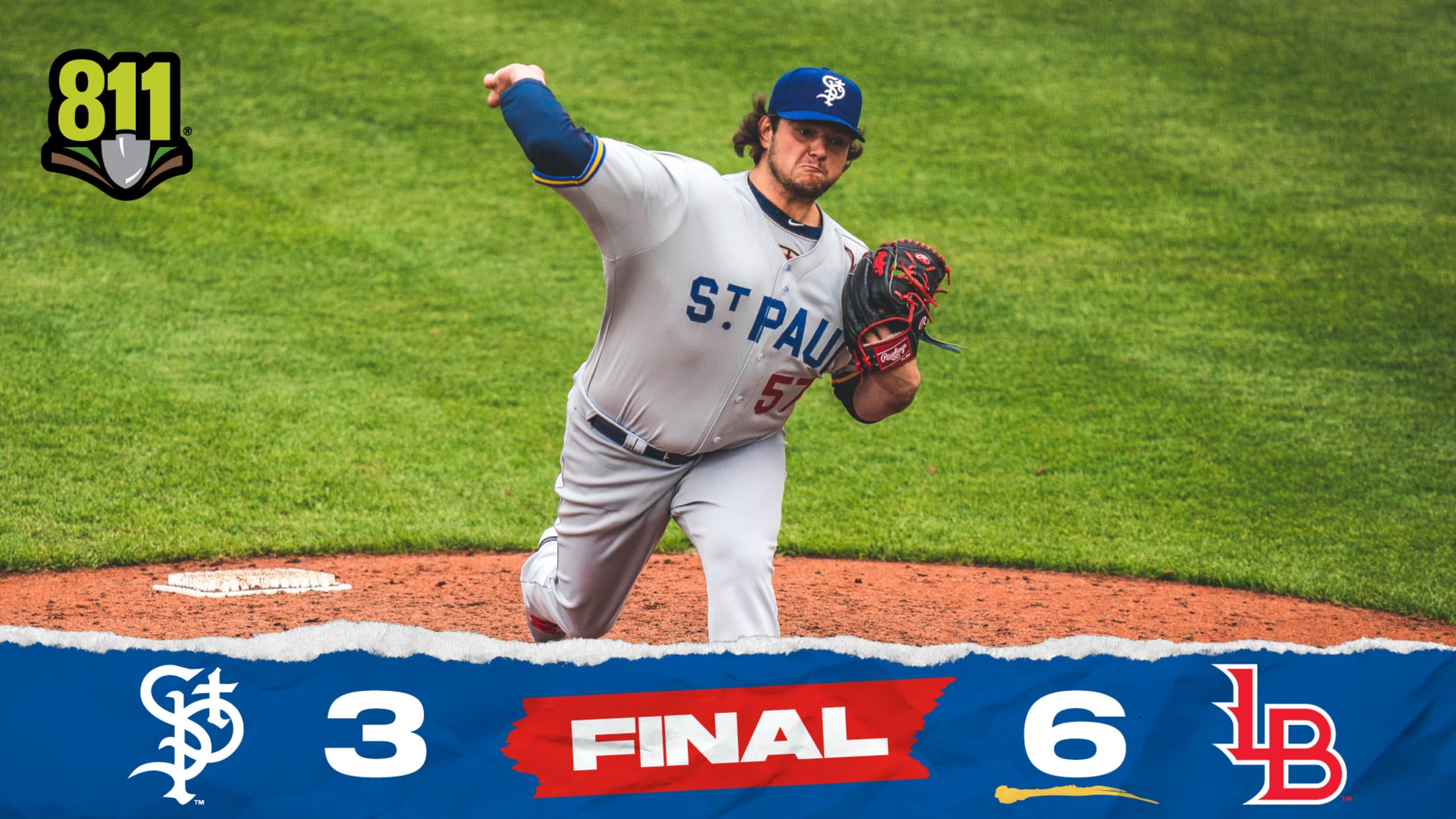 LOUISVILLE, KY (June 5, 2021) - Brent Rooker hit one off the batter's eye in center field. Mark Contreras went opposite field for his first home run of the season, but that was the only offense for the St. Paul Saints as they were doubled up by the Louisville Bats
Caught In An Arms Shuffle, Saints Add Two To Pitching Staff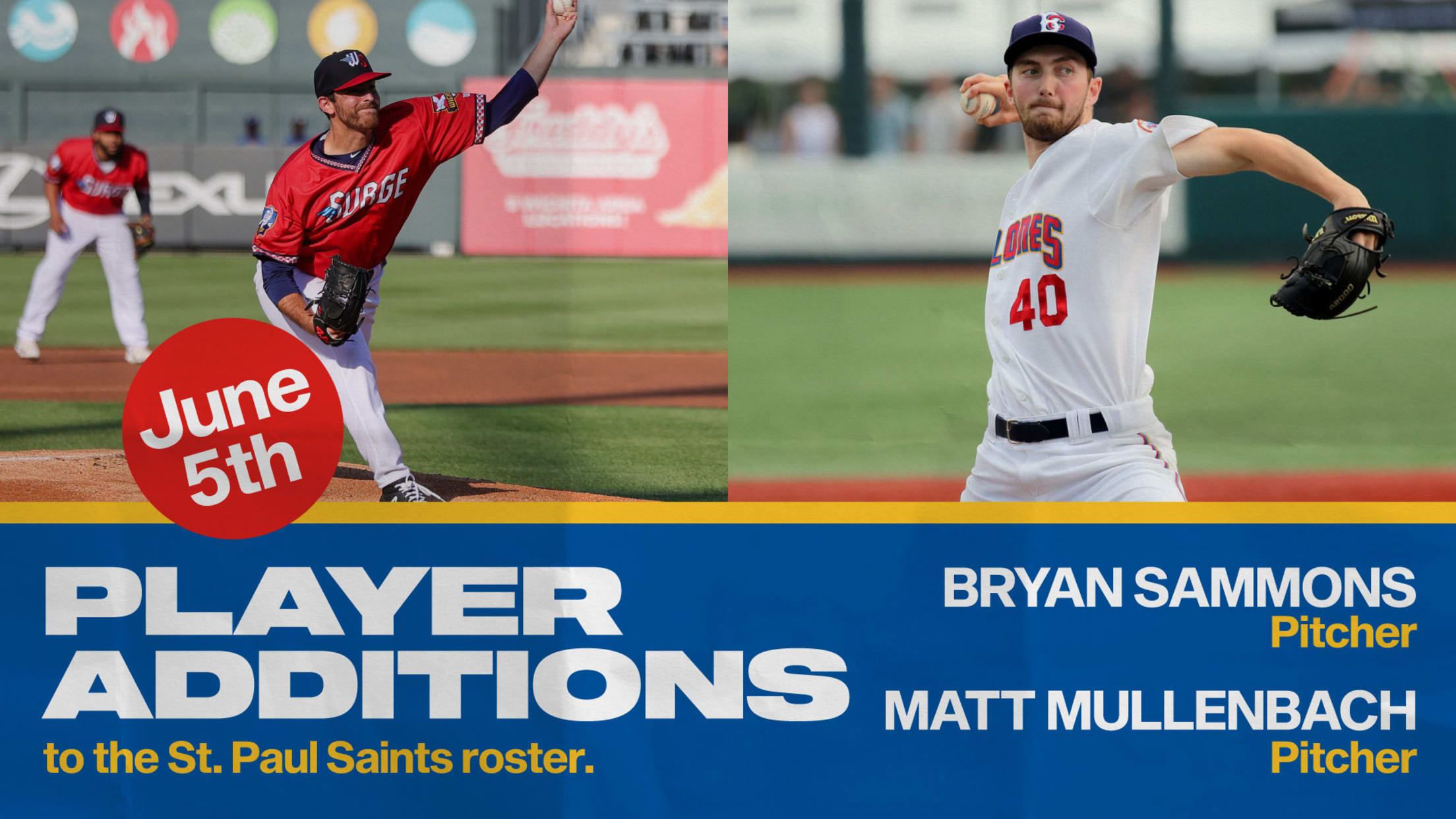 LOUISVILLE, KY (June 5, 2021) - Amidst a flurry of roster moves for the Saints, two pitchers will see their names listed on a Triple-A roster for the first time: left-handed pitcher Bryan Sammons and right-handed pitcher Matt Mullenbach. Sammons will get the start against the Louisville Bats on Saturday
Pitching Dominates In Game 2 As Saints Sweep Doubleheader With 4-1 Win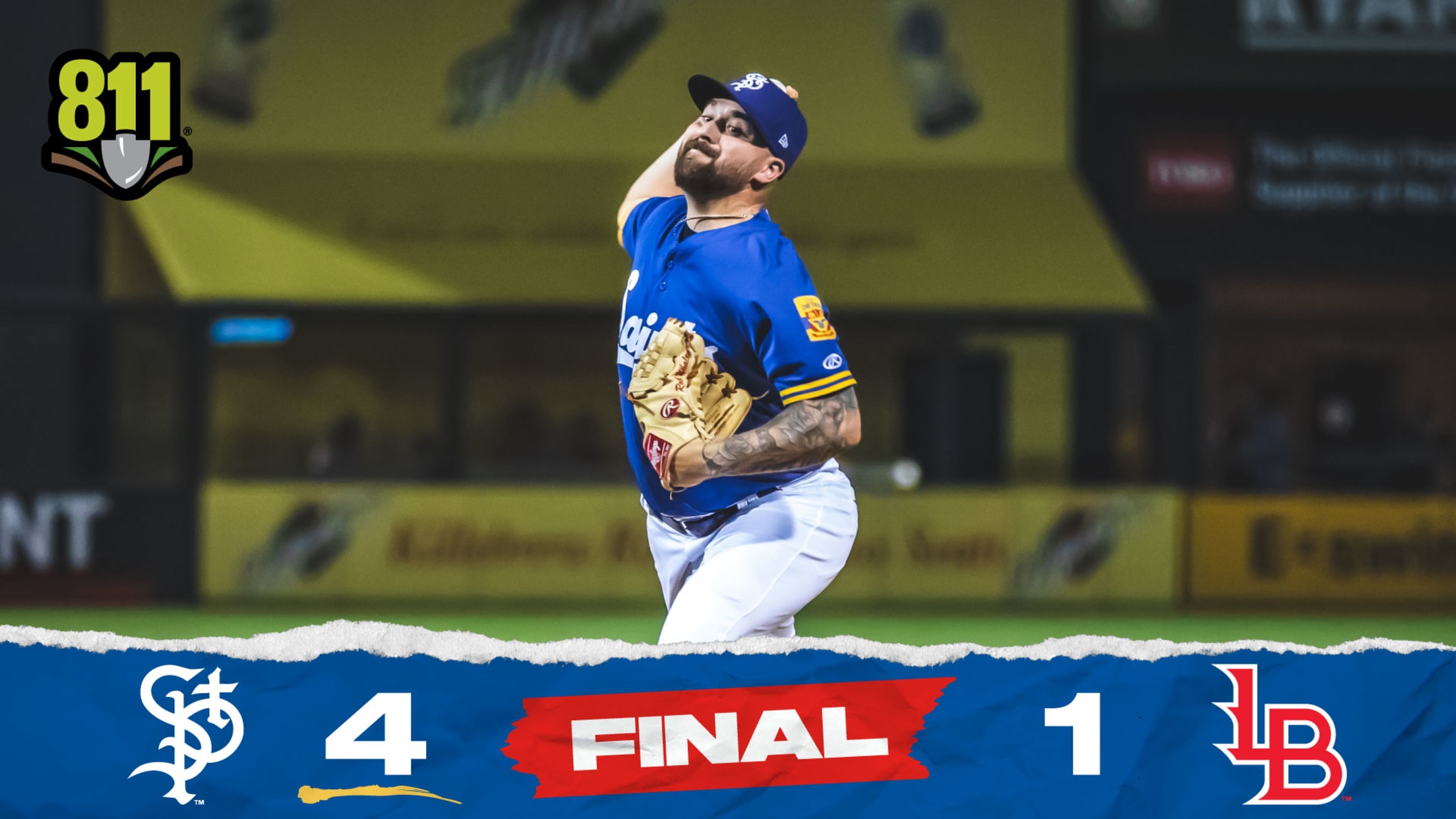 LOUISVILLE, KY (June 4, 2021) - Rob Whalen had effectively retired from baseball following the 2018 season. He came out of retirement this year and after three relief appearances for the St. Paul Saints, was asked to start Game 2 of the doubleheader on Friday night at Louisville Slugger Park.
Their Old Kentucky Home, Shepherd And Riddle Propel Saints To Victory In Game 1 Of Doubleheader, 2-1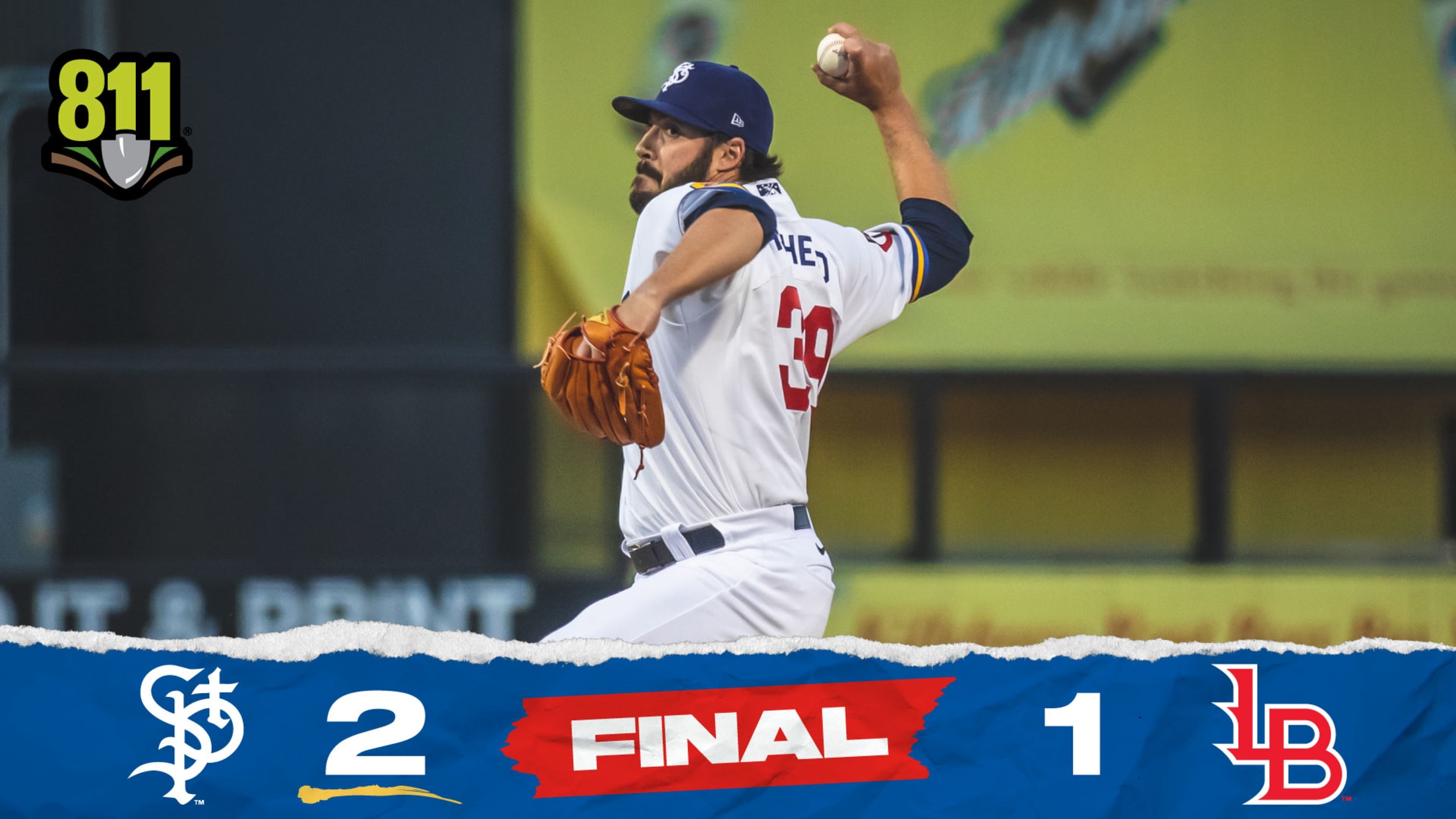 LOUISVILLE, KY (June 4, 2021) - It took two guys from Kentucky to snap the St. Paul Saints minor two-game losing streak in the Bluegrass State. Chandler Shepherd, from Louisa, Kentucky, was stellar on the mound, and JT Riddle, from Lexington, led off the game with a home run, as
Telis' Three-Run Blast Not Enough In 6-3 Loss To Bats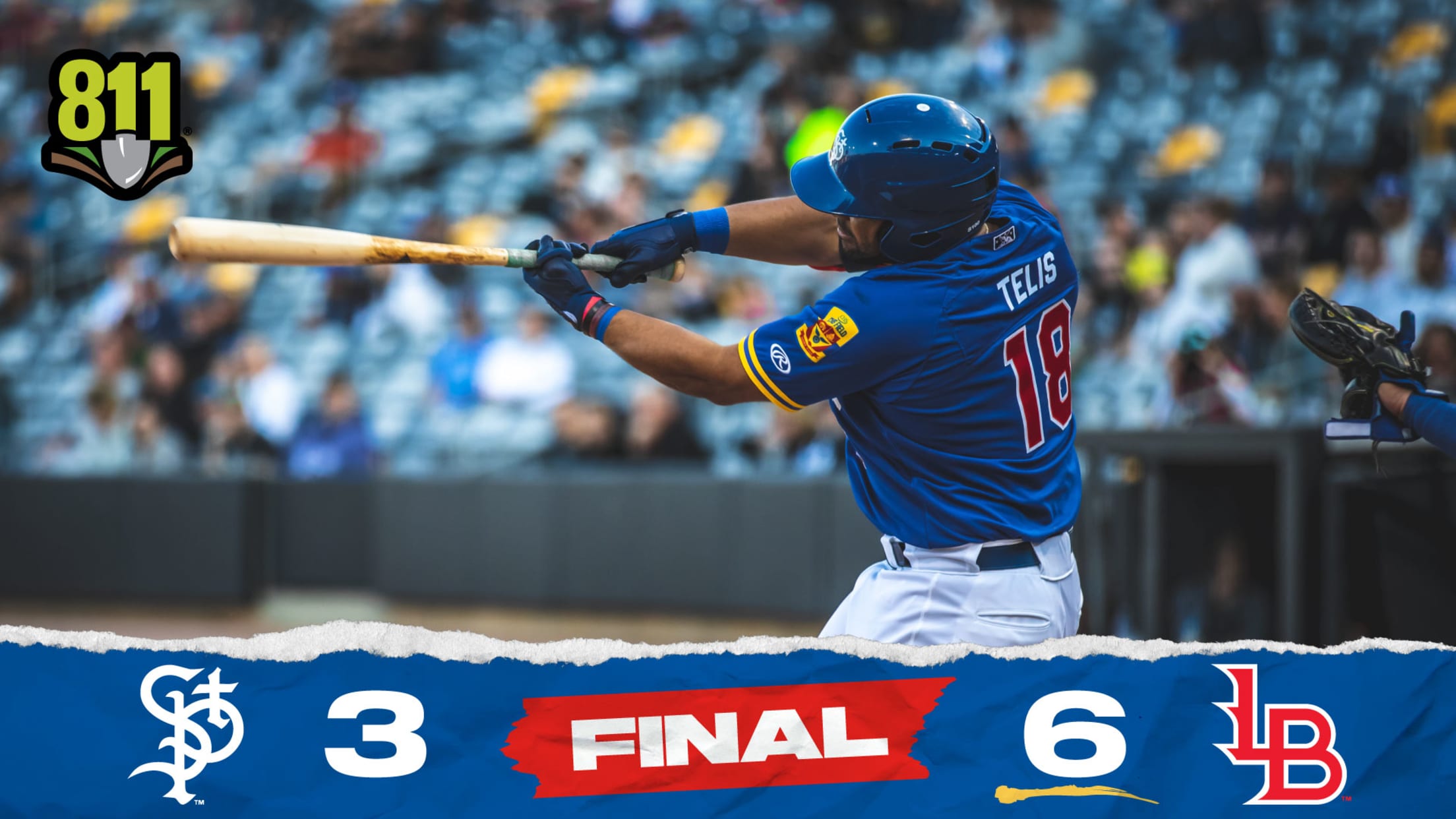 LOUISVILLE, KY (June 3, 2021) - The St. Paul Saints and Louisville Bats were scheduled to play a doubleheader on Wednesday night at Louisville Slugger Field, but an hour and 29-minute rain delay shifted that plan. The Saints and Louisville Bats played a nine-inning game that saw the Saints not
Saints Seven Game Win Streak Snapped After Six Run Eighth, Lose 6-2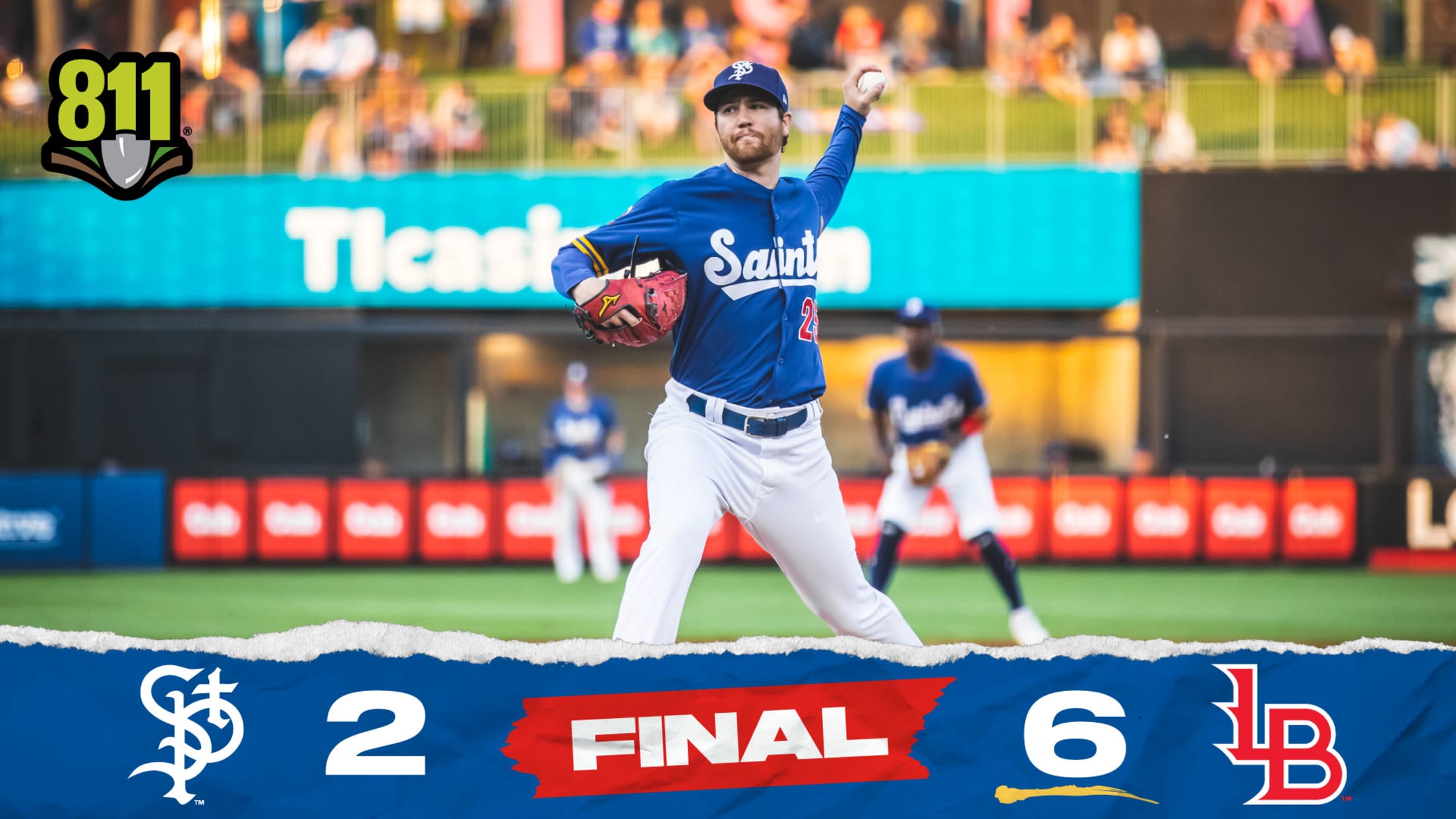 LOUISVILLE, KY (June 2, 2021) - The St. Paul Saints were four outs away from increasing their winning streak to eight games, but the Louisville Bats, who came in dead last in Triple-A East in batting average at .214, found a way to come back. The Saints gave up six
A Familiar Face And A New One; Mark Contreras and David Bañuelos Join Saints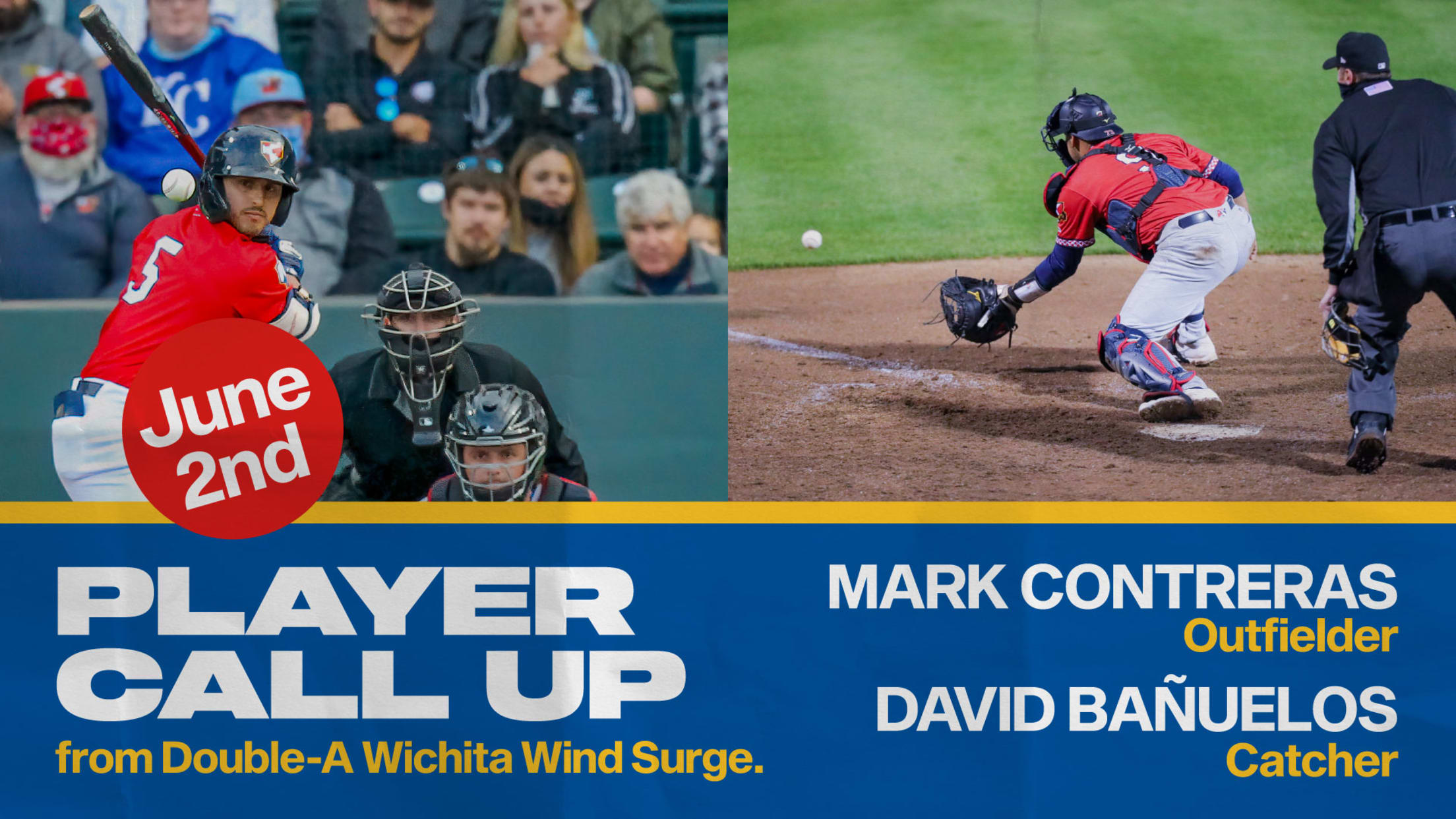 LOUISVILLE, KY (June 2, 2021) - The Saints roster shuffle carried on with two players added on Wednesday. Outfielder Mark Contreras was assigned to St. Paul, after being transferred to Wichita on Tuesday. Joining him is catcher David Bañuelos, who will be making his first appearance on a Triple-A roster.
Saints And Bats Postponed Due To Rain; Doubleheader Thursday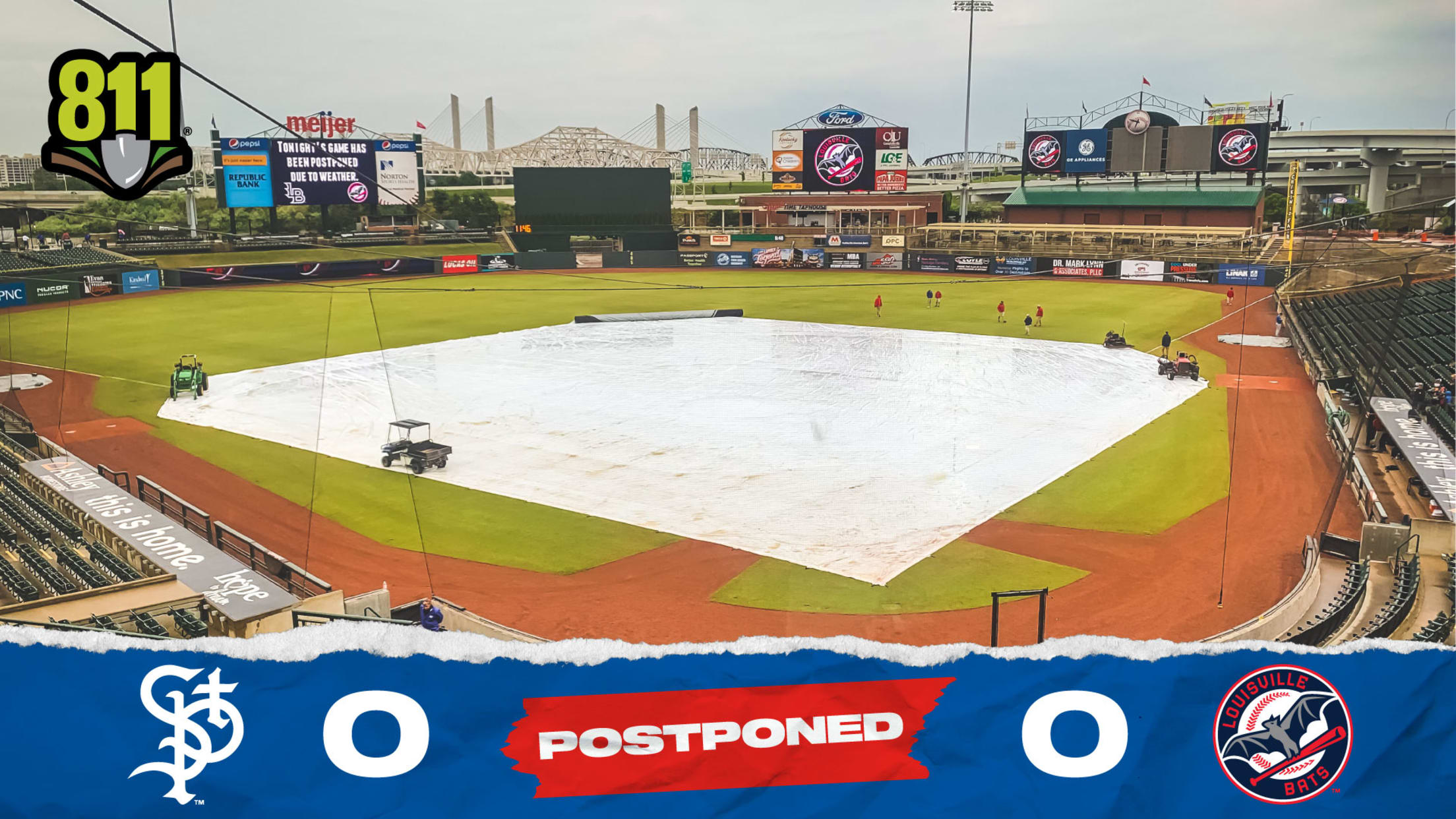 LOUISVILLE, KY (June 1, 2021) - The St. Paul Saints and Louisville Bats were postponed on Tuesday night at Louisville Slugger Field due to rain. The two teams will play a single game on Wednesday beginning at 6:00 p.m. central and then play a doubleheader on Thursday beginning at 4:30
A Pair of Promotions: Twins #8 Prospect, Outfielder Gilberto Celestino, And Infielder Sherman Johnson Added To Saints Roster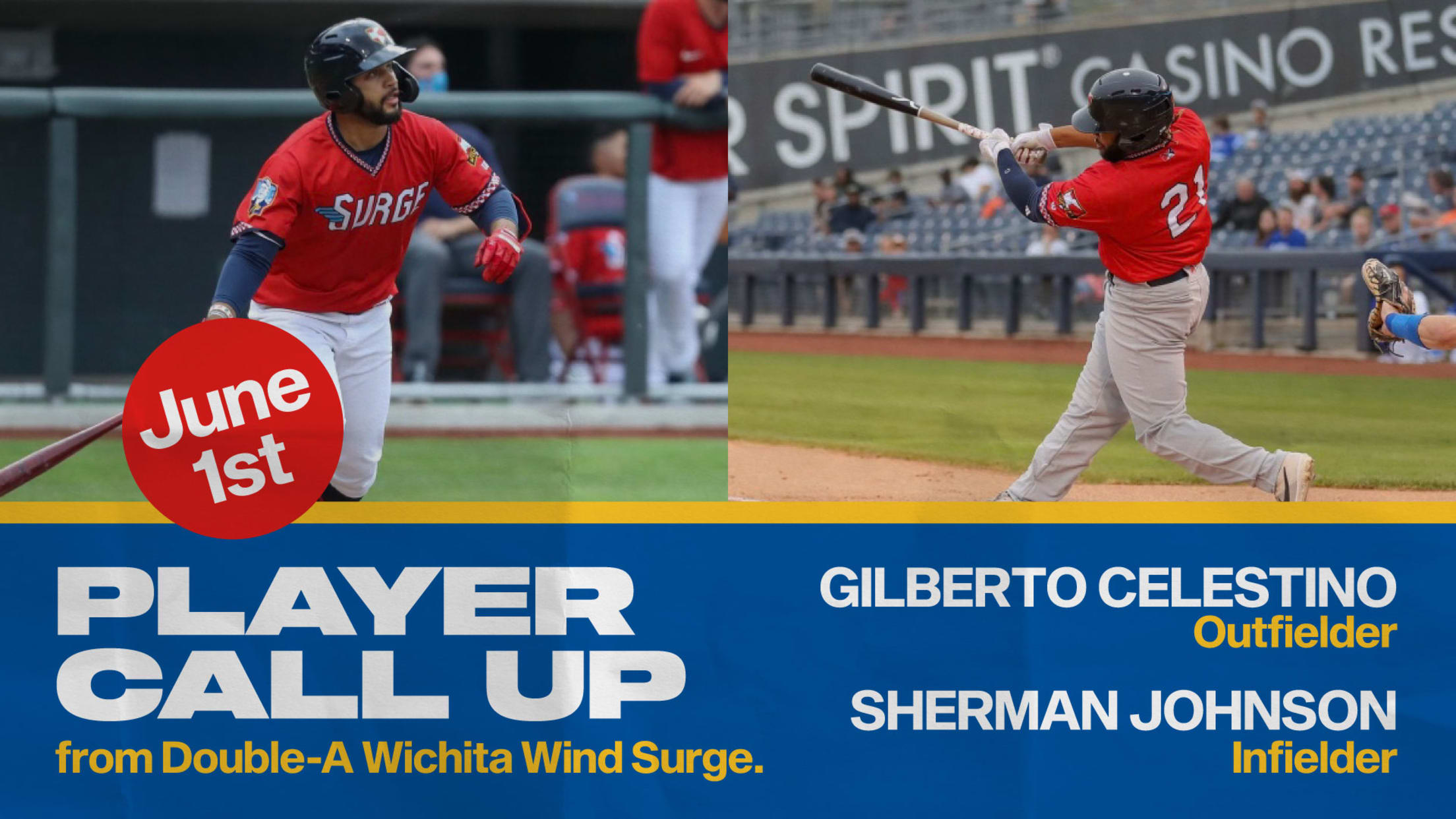 LOUISVILLE, KY (June 1, 2021) - Two prospects in the Twins system with different career paths were promoted to St. Paul on Tuesday. Joining the Saints are outfielder Gilberto Celestino, the number eight prospect in the Twins organization, and infielder Sherman Johnson. Both players are coming to the Saints from
Griffin Jax Named MiLB.com Triple-A East Pitcher of the Week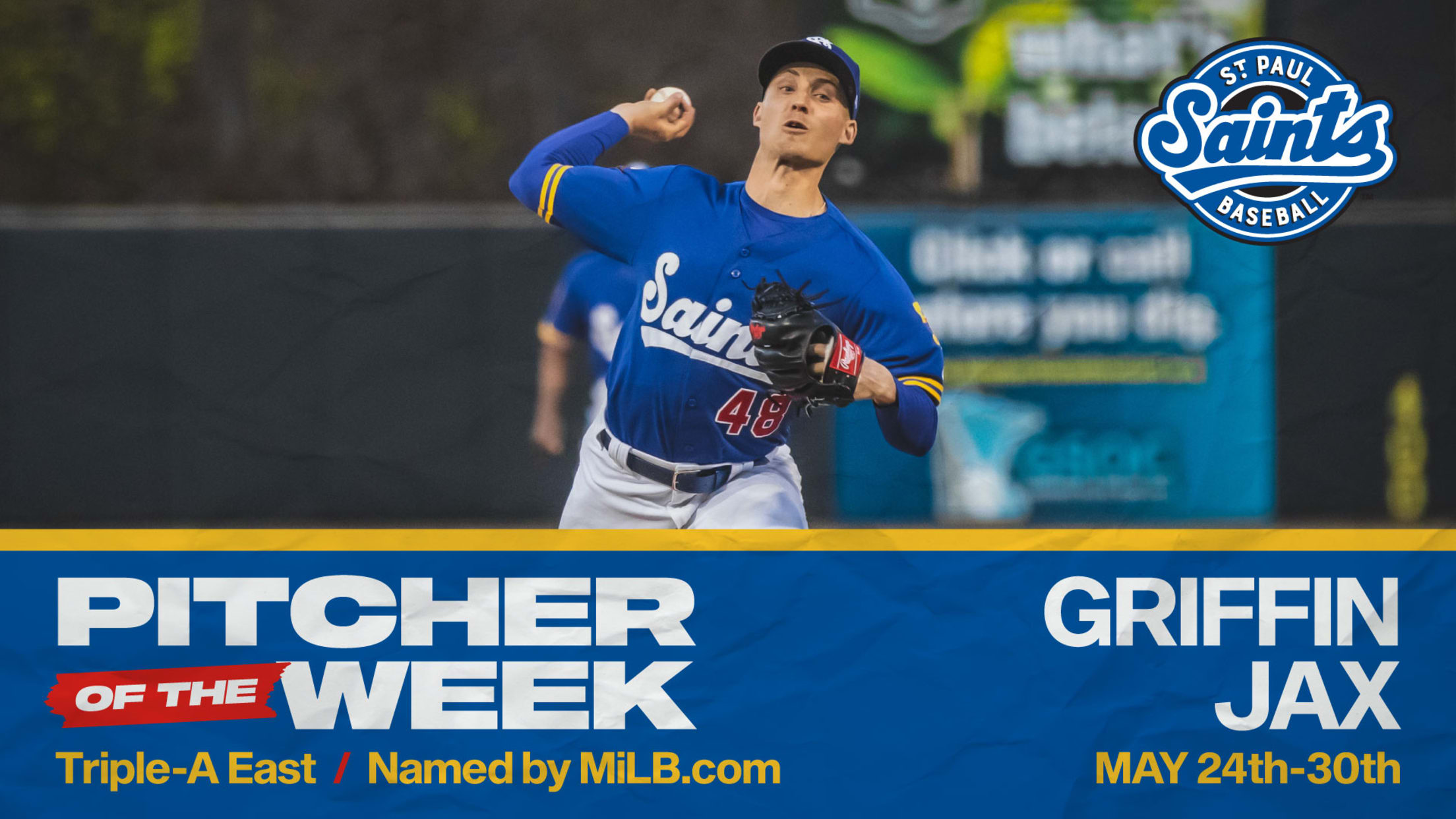 ST. PAUL, MN (May 31, 2021) - Griffin Jax is putting everyone on notice. He may have entered 2021 with only 264.2 innings pitched over his first four professional seasons, but he's pitching like a seasoned veteran. After a dominating performance against the Iowa Cubs on May 28, MiLB.com has
Saints Blast Four Home Runs, Finish Off Six-Game Sweep Of I-Cubs, 7-3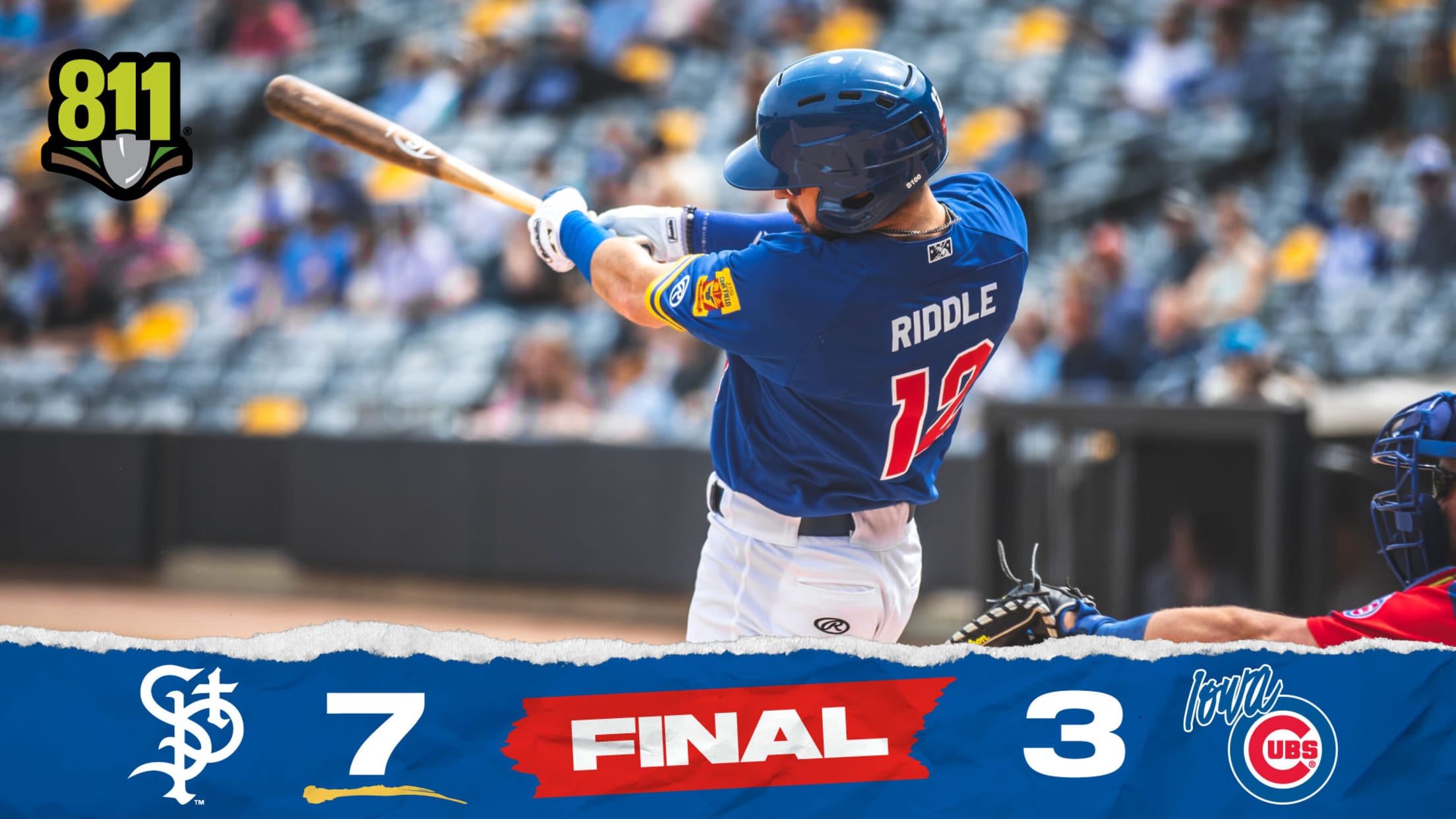 DES MOINES, IA (May 30, 2021) - The St. Paul Saints made themselves right at home in Principal Park. They slugged four more home runs, including a career tying high two from JT Riddle, and got superb relief from Ian Hamilton, Shaun Anderson, and Rob Whalen to knock off the
Tomscha Blasts Two Homers, Saints Win Sixth Straight 6-5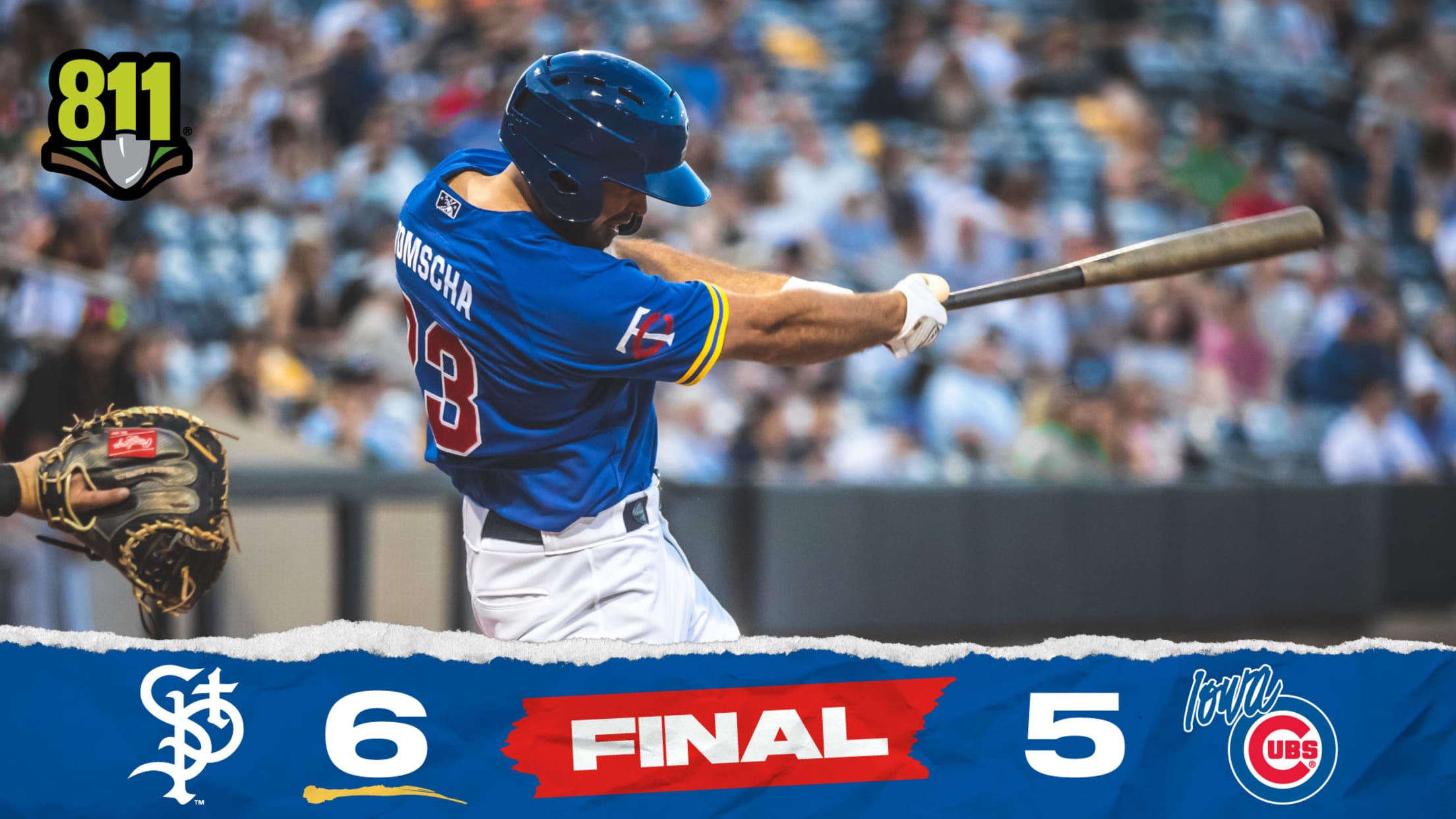 DES MOINES, IA (May 29, 2021) - It's as if Damek Tomscha had played at Principal Park before. The North Sioux City High graduate played three state championships at the home of the Iowa Cubs, winning one of them, and proved how comfortable he was on Saturday night. Tomscha went
Griffin Jax Fans Career High 10 As Saints Blank I-Cubs 4-0 For Fifth Straight Win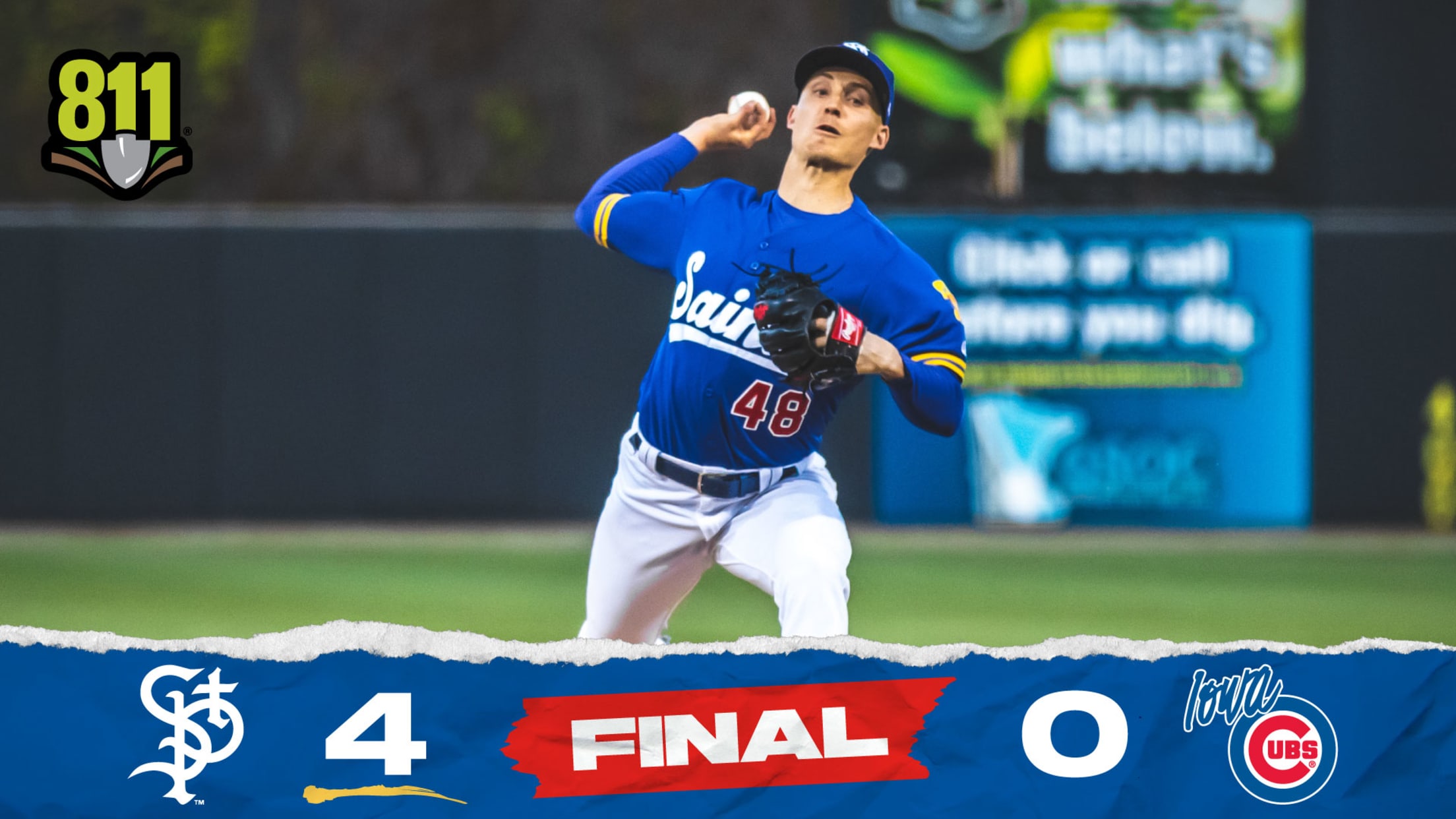 DES MOINES, IA (May 28, 2021) - One lousy hit. One fly ball double to lead off the fifth inning. That's all that stood in the way of the St. Paul Saints and history on Friday night at Principal Park. On a frigid 48 degree night in Des Moines, the
Pivot! Pivot! Pivot! Saints Score Three In Ninth For 4-2 Comeback Victory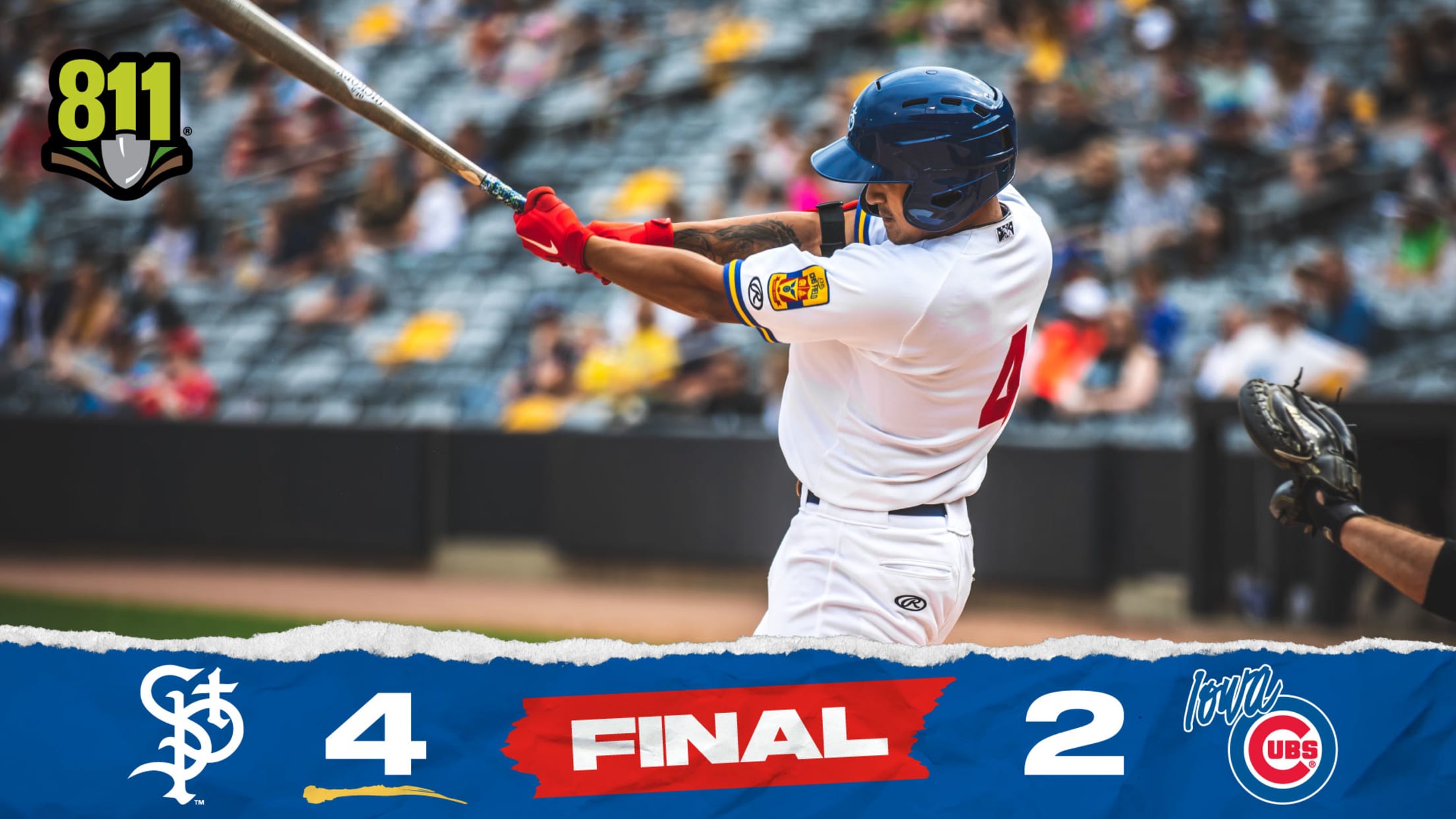 DES MOINES, IA (May 27, 2021) - You can't just give up. That's what a dinosaur would do. And it's not what the St. Paul Saints did on Thursday night at Principal Park. They won for the fourth straight time and this one may have been the most impressive of
Saints Win Third Straight Behind Masterful Performance From Barnes, 4-3 Over I-Cubs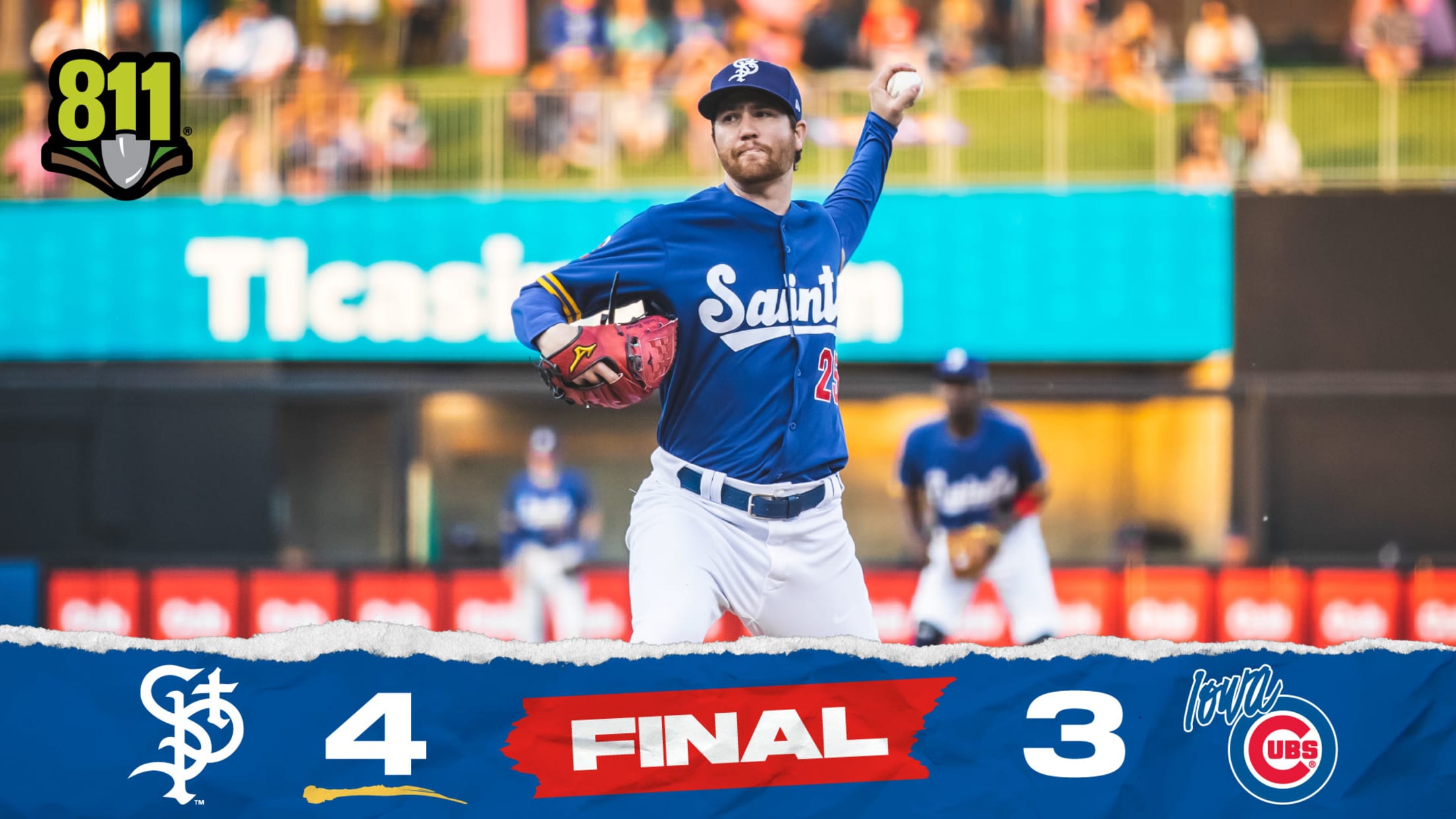 DES MOINES, IA (May 26, 2021) - It is officially the first winning streak of the season for the St. Paul Saints and they have Charlie Barnes to thank for the most recent win. The left-handed starter was on his game going 7.0 innings, the longest start by any Saints
It Truly Is Heaven As Saints Crush Iowa Cubs, 17-6
Saints set season high in runs and hits with 17 and 14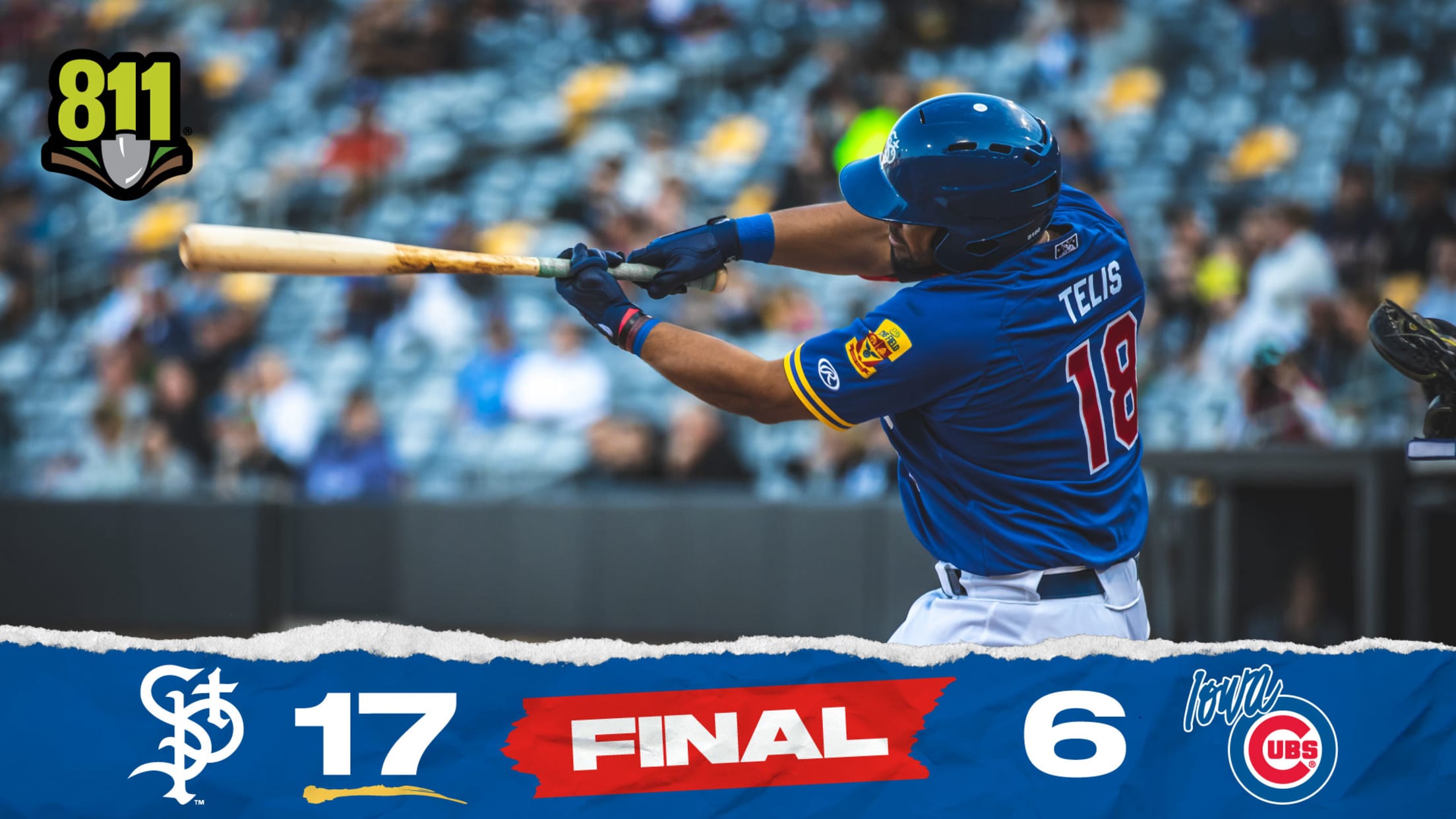 ST. PAUL, MN (May 25, 2021) - Dyersville may be a three-hour drive from Des Moines, but on Tuesday night at Principal Park the St. Paul Saints played on their own Field of Dreams. They set a season high in runs and hits with 17 and 14, respectively, as eight
2019 MiLB Gold Glove Winner, Mark Contreras, Promoted To Saints Outfield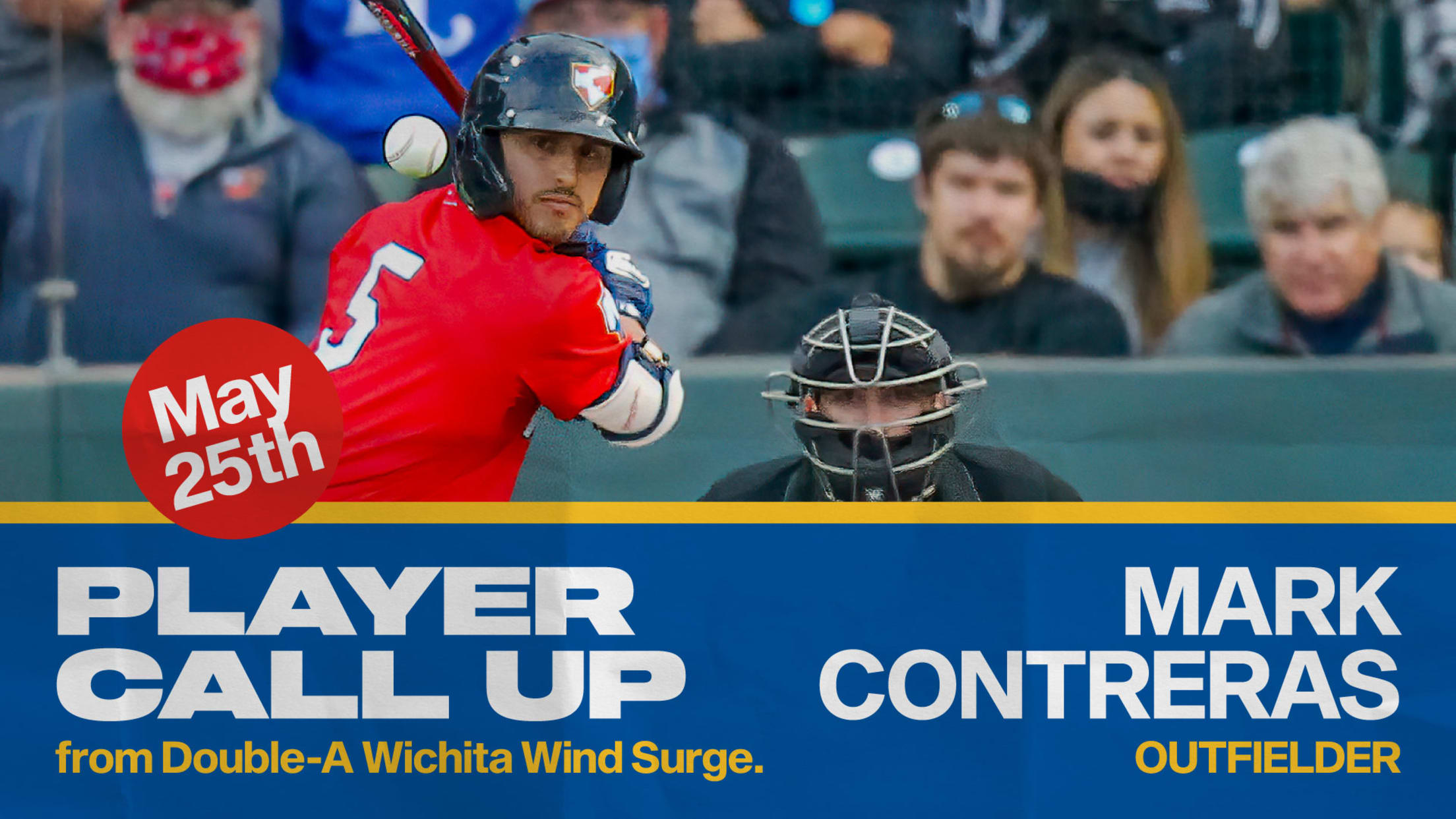 DES MOINES, IA (May 25, 2021) - The Twins promoted outfielder Mark Contreras from Double-A Wichita to St. Paul on Tuesday. Contreras, 26, has spent parts of the last two seasons at Double-A, and joins the Saints for his first promotion to a Triple-A roster. Contreras started the 2021 season
Defense Dazzles, Offense Capitalizes As Saints Win 5-4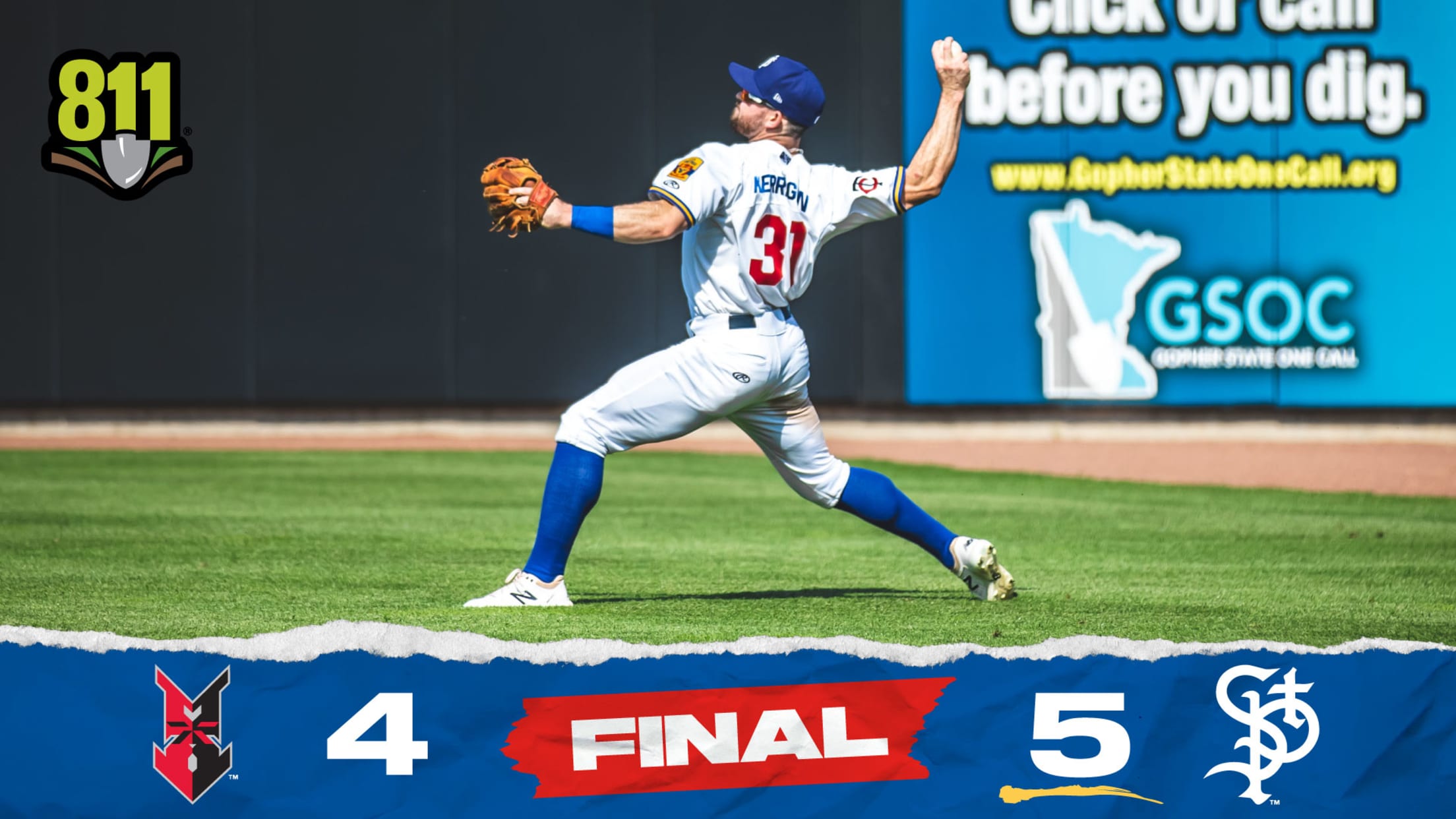 ST. PAUL, MN (May 23, 2021) - The man who homered in each of the last two games was the defensive hero on Sunday afternoon. The offense, which hadn't scored more than four runs in nine straight games, capitalized on a first inning error as part of a five-run output