Chiefs top Stripers, 3-2, Friday night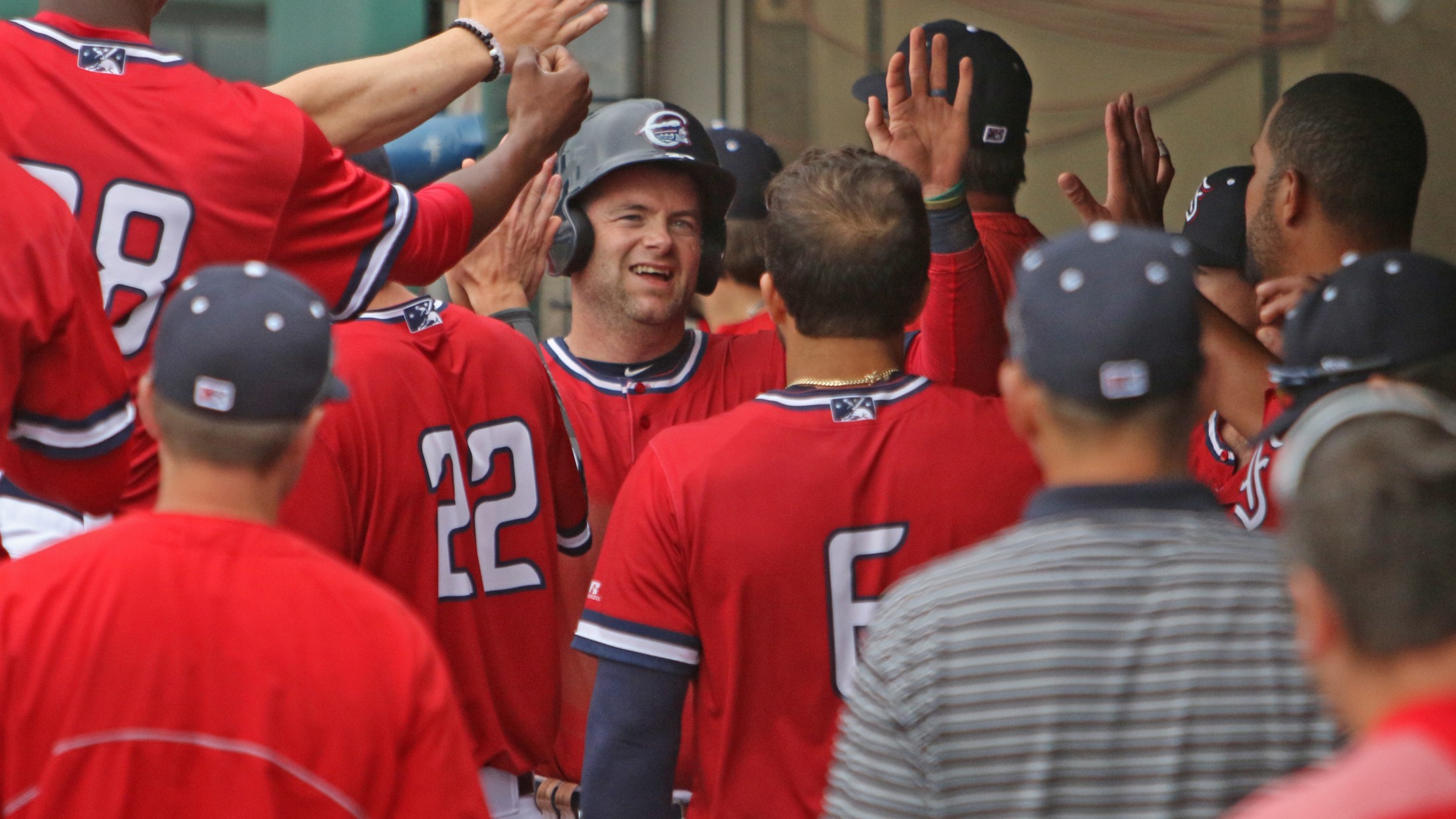 Matt Hague's third inning RBI single held up as the game winning run Friday (Danny Tripodi)
Lawrenceville, GA (June 8, 2018) - The Syracuse Chiefs held on for a 3-2 win over the Gwinnett Stripers Friday night at Coolray Field. Each team only scored in one inning in the game, and the Chiefs pitching combination of Erick Fedde, Josh Edgin, Chris Smith and Jimmy Cordero held
Lawrenceville, GA (June 8, 2018) - The Syracuse Chiefs held on for a 3-2 win over the Gwinnett Stripers Friday night at Coolray Field. Each team only scored in one inning in the game, and the Chiefs pitching combination of Erick Fedde, Josh Edgin, Chris Smith and Jimmy Cordero held the Stripers off the board after the first inning.
Gwinnett (24-34) started the first inning with a Danny Santana double. Dustin Peterson followed with an RBI single for a 1-0 lead. Then after a fielder's choice groundout at second, Carlos Franco doubled home a second run of the first inning to push the lead to two.
Syracuse (28-30) scored its three runs in the third inning against Kolby Allard. Bengie González singled to start the inning and moved to second on a sacrifice bunt. After a Jaff Decker walk, Jacob Wilson hit a sacrifice fly to right field to plate Gonzalez and make the score 2-1. José Marmolejos followed with a double to right field to score Decker from first and tie the game. After Moisés Sierra walked, Matt Hague gave the Chiefs the lead on a single into right to score Marmolejos and give Syracuse what would be the winning run at 3-2.
Gwinnett had a few chances to rally but Syracuse held the Stripers off the board. In the fourth, Rio Ruiz doubled off the right-field wall, but Carlos Franco was thrown out at the plate on the relay from Sierra in right to Gonzalez at short with the tag applied by Gosewisch. Then in the ninth, the Stripers put the first two runners on base, but Jimmy Cordero escaped to pick up his second save of the season.
The series continues Saturday night at 6:05 p.m. RHP Phillips Valdez is scheduled to start for Syracuse opposite RHP Matt Wisler for Gwinnett.
[Empty Body]