Syracuse Mets Announce Brian Schneider as Manager for 2020 Season
Former New York Mets catcher returns to organization to lead Triple-A Syracuse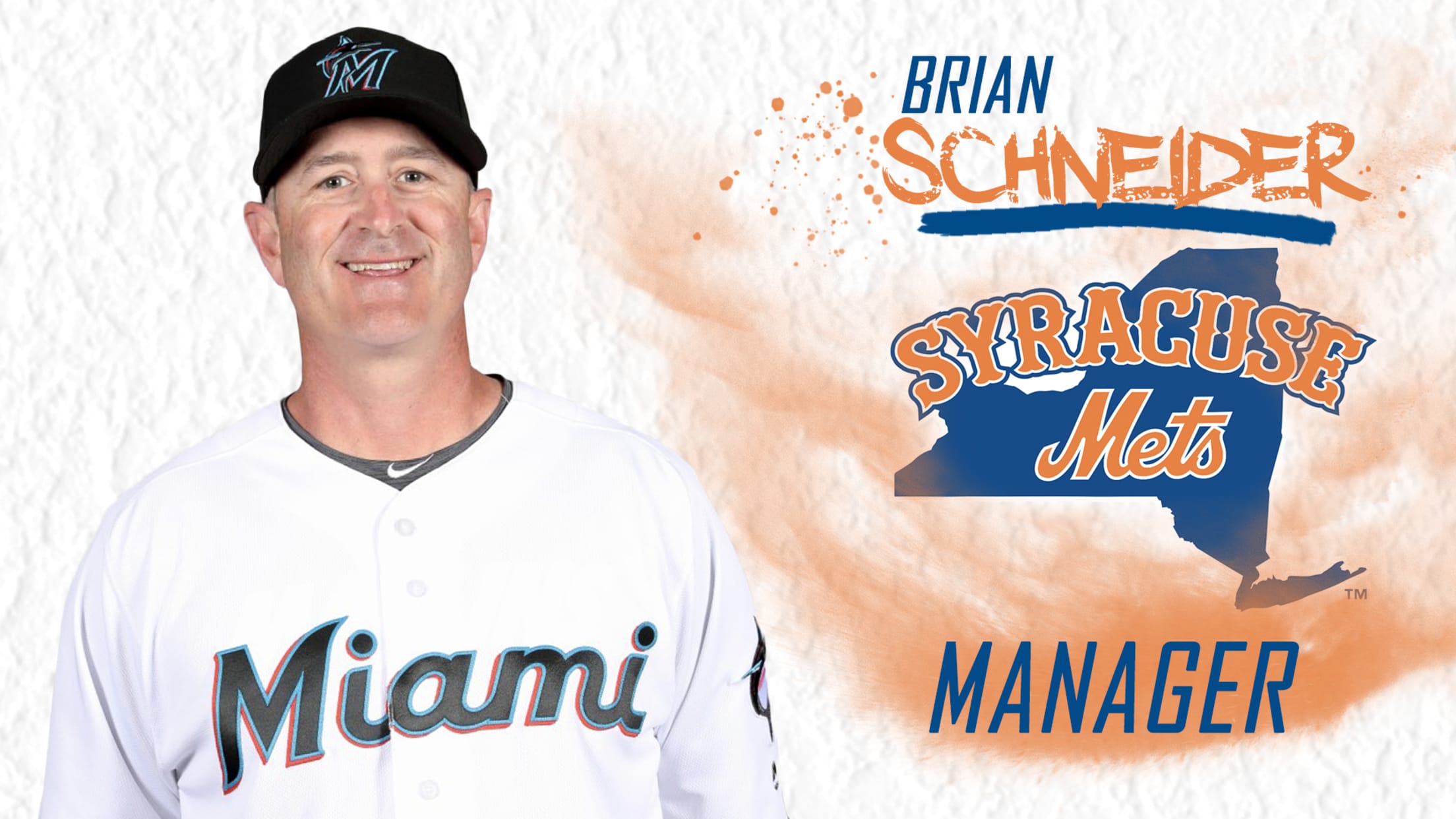 SYRACUSE, NY - The Syracuse Mets are excited to reveal that former New York Mets catcher Brian Schneider will lead the Syracuse Mets as the team's manager for the 2020 season. Schneider replaces last season's Syracuse Mets Manager Tony DeFrancesco. DeFrancesco managed Syracuse for one season before being named the
SYRACUSE, NY - The Syracuse Mets are excited to reveal that former New York Mets catcher Brian Schneider will lead the Syracuse Mets as the team's manager for the 2020 season. Schneider replaces last season's Syracuse Mets Manager Tony DeFrancesco. DeFrancesco managed Syracuse for one season before being named the first-base coach for the New York Mets.
Schneider comes to Syracuse and the New York Mets' organization after spending the last six years as a coach in the Miami Marlins' system. The Florida native managed the Jupiter Hammerheads, the Advanced-A affiliate of the Miami Marlins, in 2014 and 2015 before becoming the catching coach on the major league staff for the Marlins from 2016-2019 alongside Marlins manager Don Mattingly.
As a player, Schneider was a catcher for 13 years in the majors between the Montreal Expos/Washington Nationals, New York Mets, and Philadelphia Phillies. Schneider's time with the Mets was during the 2008 and 2009 seasons.
"I'm excited for this managerial opportunity with the Mets," Schneider said. "I look forward to seeing familiar faces again during training right around the corner."
The Syracuse Mets open the 2020 season on the road on Thursday, April 9th against the Pawtucket Red Sox. Syracuse's home opener is on Friday, April 17th at NBT Bank Stadium against the Scranton/Wilkes-Barre RailRiders. For ticket information, go online to SyracuseMets.com or call 315-474-7833.