Anthony Volpe Names Southeast League Player of the Month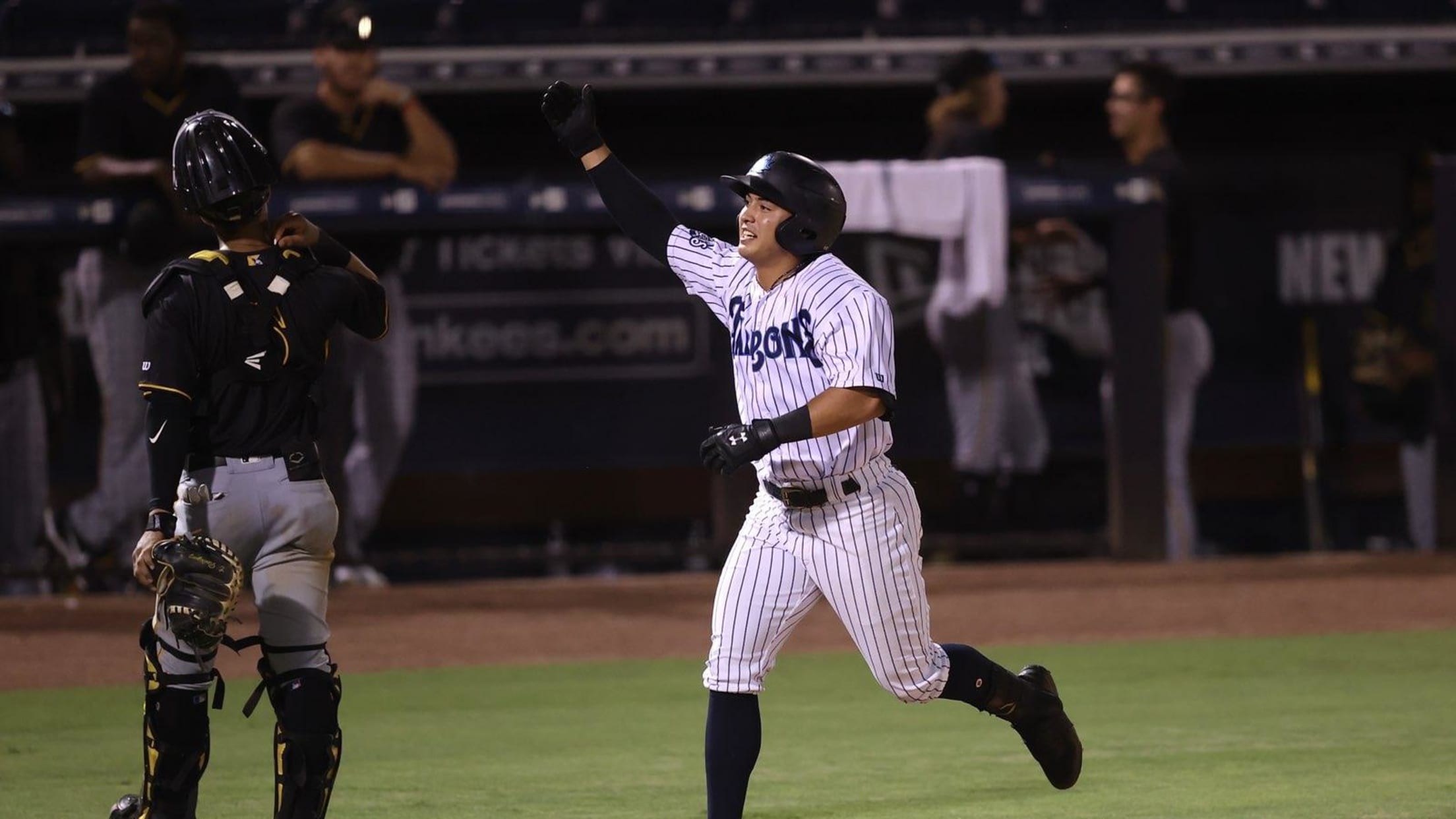 Anthony Volpe heads for home after smashing a walk-off home run in Tampa's 7-6 win over Bradenton on Saturday night. (Mark LoMoglio)
Tampa, Fla. - The Southeast League announced the Player and Pitcher of the Month for the month of June, selecting Tarpons Infielder, Anthony Volpe. Volpe led the league with a .392 AVG, 31 H, seven (7) HR, nine (9) doubles, three (3) triples, 67 TB, a .848 SLG and a
Tampa, Fla. - The Southeast League announced the Player and Pitcher of the Month for the month of June, selecting Tarpons Infielder, Anthony Volpe.
Volpe led the league with a .392 AVG, 31 H, seven (7) HR, nine (9) doubles, three (3) triples, 67 TB, a .848 SLG and a 1.363 OPS. He was second with 22 runs and third with 22 RBI and a .515 OBP. He recorded nine multi-hit games and had a 15-game hitting streak from June 2-19.
The 20-year-old was selected by the New York Yankees in the first round (30th overall) of the 2019 MLB Draft out of Delbarton High School in Morristown, New Jersey.