Tarpons to Host "Gasparilla Going for Gold Night" on Saturday, July 27th
Special Jersey Auction to Benefit American Cancer Society; Annual "Christmas in July Toy Run" for St. Joseph's Children's Hospital; Pregame "Gasparilla" Parade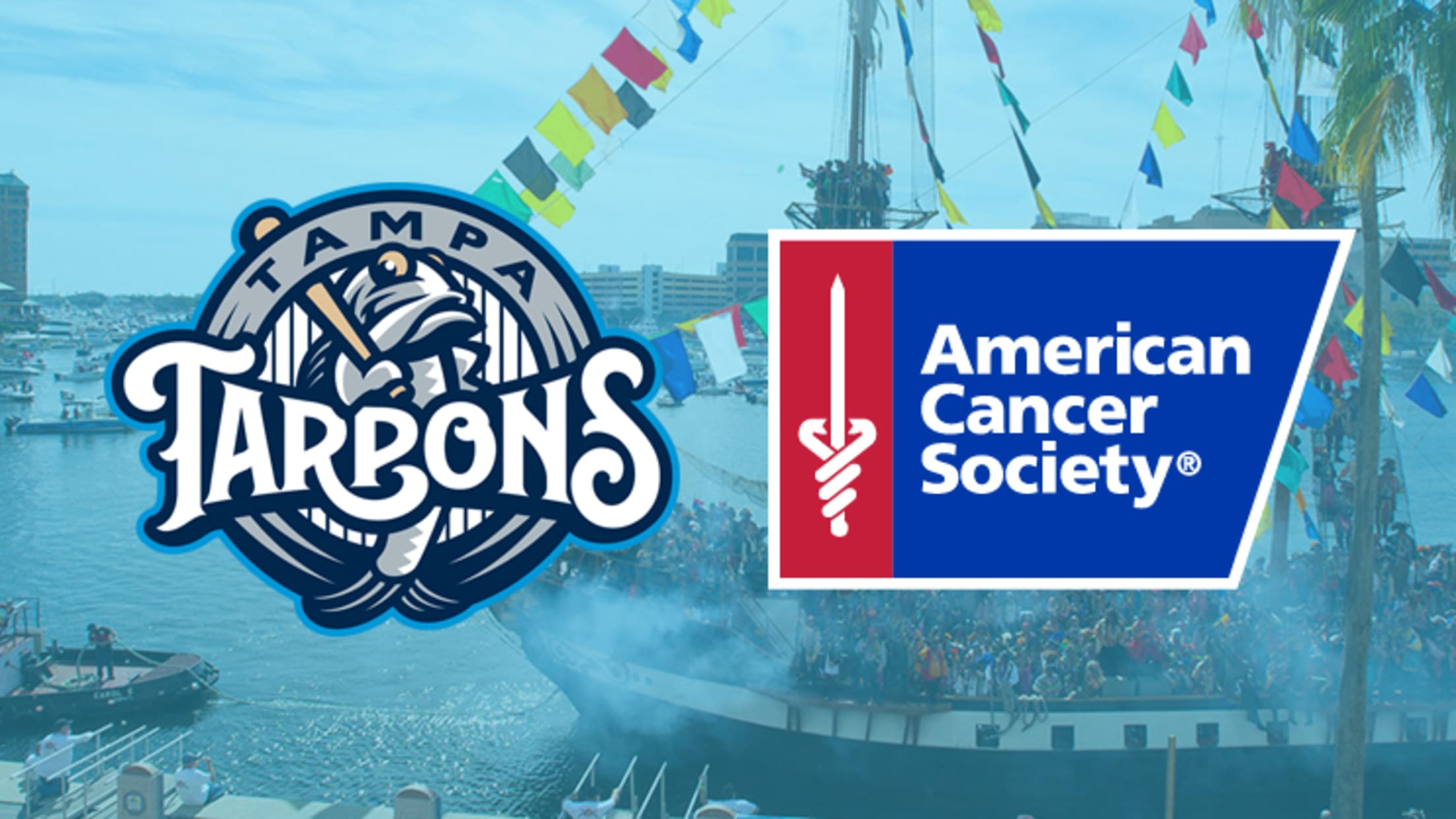 TAMPA Fla. - The Tampa Tarpons will host their first-ever "Gasparilla Going for Gold" night on Saturday, July 27th. Players and coaches will wear special jerseys inspired by Tampa's annual Gasparilla parade. The Tarpons will also hold their annual "Christmas in July Toy Run," presented by Full Throttle Magazine, Fran
TAMPA Fla. - The Tampa Tarpons will host their first-ever "Gasparilla Going for Gold" night on Saturday, July 27th. Players and coaches will wear special jerseys inspired by Tampa's annual Gasparilla parade. The Tarpons will also hold their annual "Christmas in July Toy Run," presented by Full Throttle Magazine, Fran Haasch Law Firm and Harley Davidson of Tampa.
Gates will open at 5:30 p.m., with the first pitch between the Tarpons and Jupiter Hammerheads scheduled for 6:30 p.m. The special jerseys are currently available for bid in an online auction that ends on Saturday, July 27 at 7:45 p.m. Proceeds will benefit the American Cancer Society.
To view the live auction, click here à http://tarponsbaseball.milbauctions.com/gallery.cfm
Motorcyclists are invited to bring an unwrapped toy to Tampa Harley Davidson before riding to St. Joseph's Children's Hospital to deliver the toys. Bikers are then invited to ride onto the warning track at George M. Steinbrenner Field for a pregame Gasparilla-themed parade and will receive free tickets and food vouchers.
Those who are not motorcyclists can still donate by bringing unwrapped toys to the stadium box office in exchange for a free lower reserved ticket. Tarpons players will later deliver the toys to the hospital.
In addition, select Tarpons players will sign autographs on the concourse from 5:40 p.m. to 6:00 p.m. A Kids Zone will also be set up on the concourse, including a dunk tank and a face painter.
Tickets may be purchased online at www.tarponsbaseball.com, at the George M. Steinbrenner Field Box Office. Tickets start at $5 for upper reserved seating, $8 for lower reserved seating, and parking is always free.
About the Tampa Tarpons
The Tampa Tarpons are the Single-A Advanced Affiliate of the New York Yankees and a member of the Florida State League. The Tarpons play at George M. Steinbrenner Field in Tampa, Fla. For more information about the Tampa Tarpons, call (813) 673-3055 or visit www.tarponsbaseball.com.