Whitlock Dazzles as Tampa Blanks Jupiter, 5-0
Right-Hander Tallies Career-High 11 Strikeouts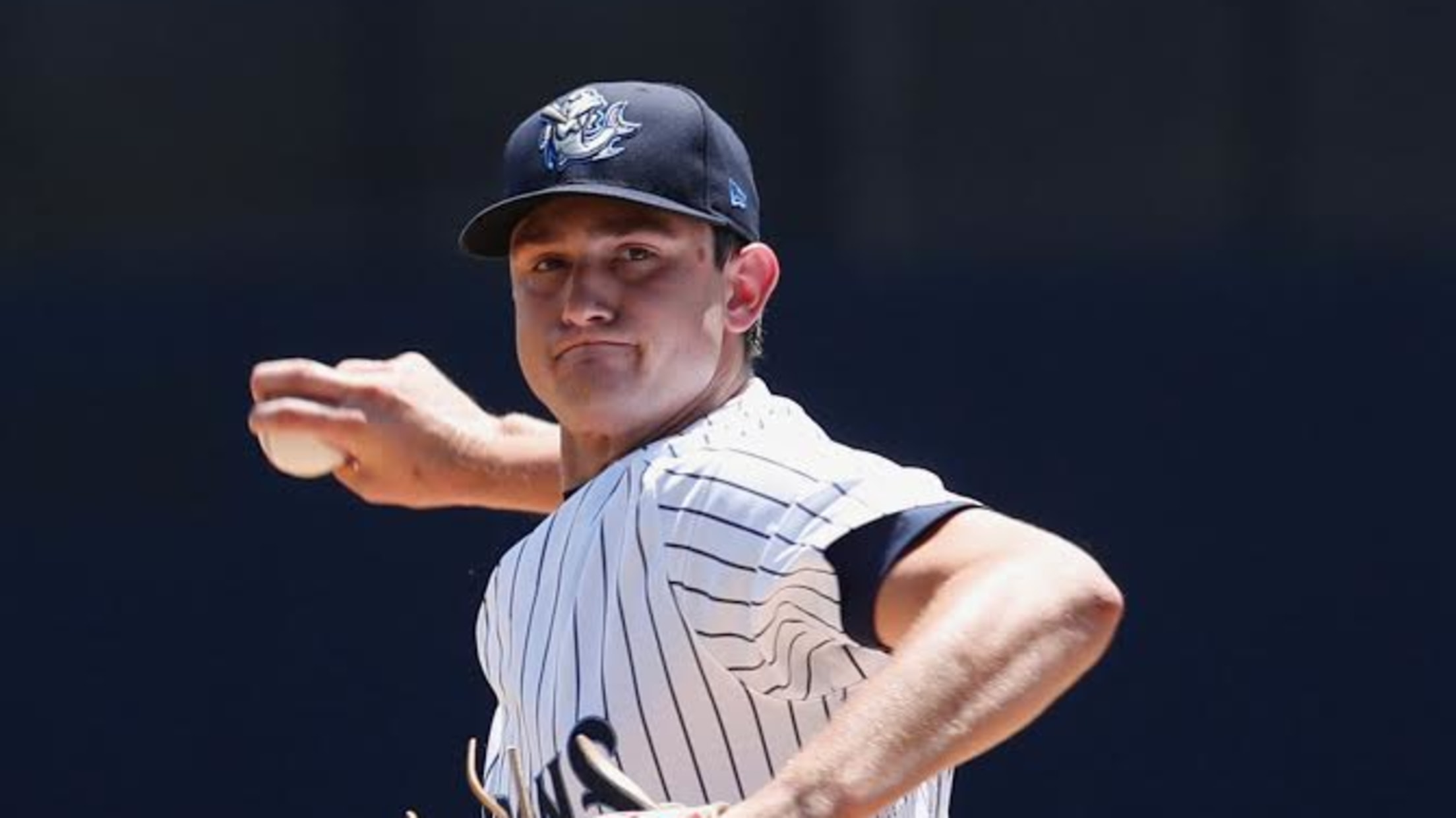 RHP Garrett Whitlock (W, 3-1) tallied a career-high 11 strikeouts in 7.0 scoreless innings (3H, 1BB). (Mark LoMoglio)
TAMPA, Fla. -- Garrett Whitlock achieved a career-high with 11 strikeouts in seven scoreless innings and was supported by a pair of two-run home runs as the Tampa Tarpons shut out the Jupiter Hammerheads, 5-0, on Saturday afternoon at George M. Steinbrenner Field.Whitlock (W, 3-1) scattered three hits and one
TAMPA, Fla. -- Garrett Whitlock achieved a career-high with 11 strikeouts in seven scoreless innings and was supported by a pair of two-run home runs as the Tampa Tarpons shut out the Jupiter Hammerheads, 5-0, on Saturday afternoon at George M. Steinbrenner Field.
Whitlock (W, 3-1) scattered three hits and one walk while throwing 57 of 87 pitches for strikes in his longest outing since joining Tampa. The 22-year-old, twice, threw seven scoreless innings while with Single-A Charleston earlier this season.
The Tarpons managed to scatch across an early run against hard-throwing right-hander Jorge Guzman in the first. Ben Ruta and Diego Castillo lined back-to-back singles, putting runners on the corners with no outs. Brandon Wagner followed with a sacrifice fly to right, scoring Ruta for a 1-0 lead.
Guzman went on to retire 19 of the final 22 batters he faced, holding Tampa to one earned run on three hits and a pair of walks in six innings. The 22-year-old collected four strikeouts and threw 55 of 84 pitches for strikes.
Tampa added insurance off RHP Alejandro Mateo in the seventh when Cesar Diaz singled and scored on a two-run home run by Kellin Deglan over the wall in right-center. Deglan made his first start at first base and finished 1-for-3 with a walk to go with his first home run of the season.
Wagner drew a walk off LHP Ben Holmes in the eighth and Isiah Gilliam stepped up looking to extend his hitting streak. The 21-year-old did so by crushing a two-run homer off the scoreboard in left-center, giving Gilliam a league-best 16-game hitting streak. His ninth homer of the season gave the Tarpons a 5-0 cushion.
LHP Trevor Lane (SV, 3) stranded a pair of singles in the eighth before working a perfect ninth to close the game.
Diaz (2-for-3, BB, R) logged his second-straight multi-hit game. Wagner (1-for-2, BB, RBI, R, Sac-F) tallied his 42nd RBI. Gilliam (1-for-4, HR, 2RBI, R) leads all Yankees minor leaguers with 43 RBI.
Tampa will look to claim the series in the finale on Sunday at 1:00 p.m. RHP Nick Nelson (2-2, 4.29) is scheduled to make the start against RHP Ethan Clark (0-1, 2.51). On "Kids Funday Sunday," kids ages 14-and-under can enjoy half-off kids meals and run the bases after the game. Live play-by-play audio will be available on the Tarpons Radio Network.