Mud Hens Birthday Parties
Over 2,000 people celebrate a Toft's Ice Cream Birthday Party at a Mud Hens game every season. In 2021, it's YOUR turn! Host a home run party at Fifth Third Field and make your next birthday one that will never be forgotten.
STAY TUNED! Information on our Birthday Party Packages for 2021 is coming soon.
Birthday Party Package
Mud Hens Birthday Party Packages include:
Special-edition Muddy Birthday Bobblehead for the birthday child 🥳
More info COMING SOON!
Monday through Thursday
$225
Friday, Saturday, Sunday
$240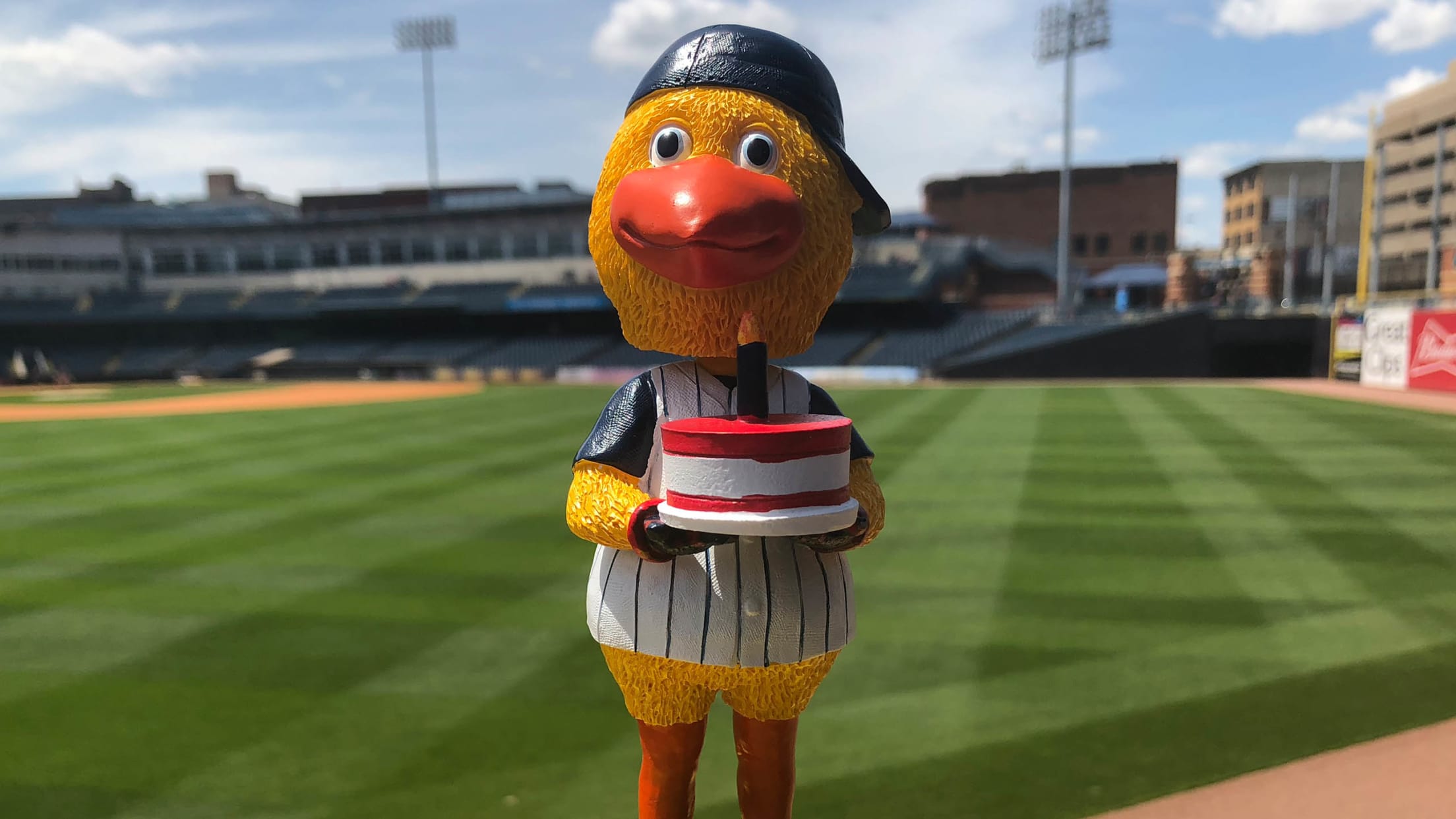 Muddy Birthday Bobblehead
Add An Experience
Add a unique Fan Experience to your party and make this birthday a once-in-a-lifetime event.
Experience Packages
First Pitch (includes autographed ball)
Watch 1/2 Inning from the Press Box
Watch Fireworks From the Dugout
Watch Batting Practice
Sing the 7th Inning Stretch
Photo on the Field
Experience Package Pricing
Home Run Package: $125 - Choose FOUR Experiences
Triple Package: $100 - Choose THREE Experiences
Double Package: $75 - Choose TWO Experiences
Single Package: $50 - Choose ONE Experience