Fetch a great time at Fifth Third Field by bringing your dog to a Mud Hounds game! 🐶⚾ The Mud Hens will take the field as the 'Mud Hounds' on all of our dog-friendly games throughout the 2023 season wearing specialty 'Mud Hounds' jerseys and caps. During these special games we'll have a seating section set up at the ballpark for fans to catch the action with their furry companions. 100% of dog ticket proceeds will benefit the Toledo Humane Society and Lucas County Canine Care & Control. $13 Human; $8 Dog
2024 dates coming soon!
Event Dates
Tuesday, September 12
6:35 p.m.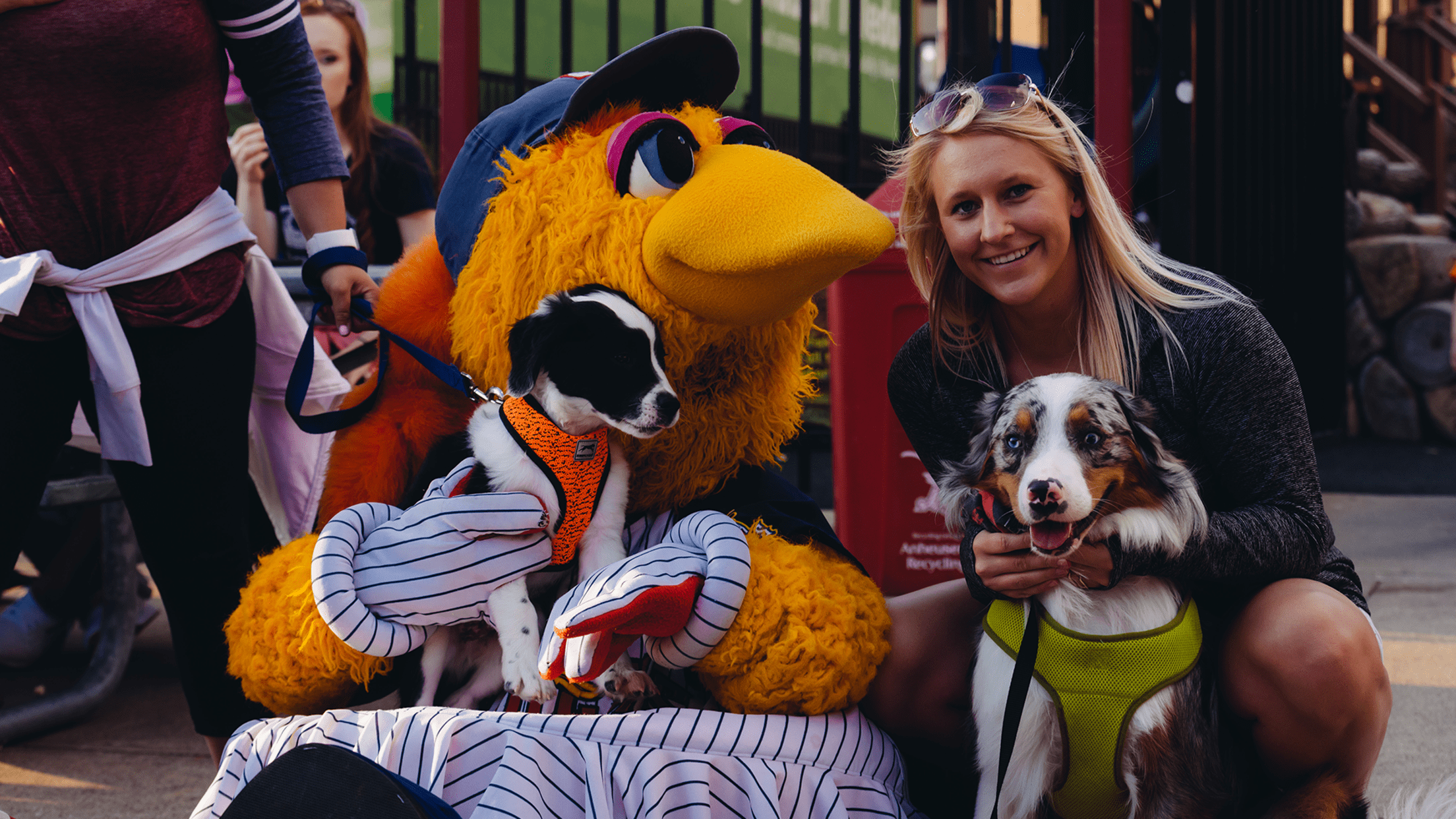 Special water stations, mini-pools, and designated restroom areas will be provided.
Fans with their dogs will enter Fifth Third Field through the Center Field Gate on St. Clair Street.
All dogs and owners will sit in the Home Run Terrace (Sections 120, 121, and 122). There will also be access to Hensville Park, located just outside of the Home Run Terrace.
Dogs must be on a six foot (or less) leash. No retractable leashes are allowed.
We expect large crowds of both dog fans and Mud Hens fans at these events, so please bring only well-behaved and well-mannered dogs.
Mud Hounds Fanwear
RETAIL EXCLUSIVE: The Swamp Shop has Toledo Mud Hounds jerseys and hats available for purchase right now. Come in & get yours or order online!