Who wants to go on a field trip? No permission slips required!
Join the Mud Hens and our community partners for an exciting virtual field trip designed for students grades K-6, presented by OI and Great Clips, supported by Local 245, CollegeAdvantage and WTOL 11.
Each season, the Mud Hens host multiple School Education Days with nearly 30,000 students and teachers attending from schools across the Toledo Region and Michigan. This year it isn't possible, so the Mud Hens have teamed up with amazing organizations from around the area to help teach kids about baseball, math, music, art, reading, history, science and more… while they are safe at home!
The Virtual School Education Day Field Trip includes a variety of engaging educational videos from:
Toledo Mud Hens ⚾️
Imagination Station 🥽
Toledo-Lucas County Public Library 📚
Sauder Village 🏘
Toledo Opera 🎶
University of Findlay Mazza Museum 📖
Metroparks Toledo 🌳
National Museum of the Great Lakes 🚢
This virtual event also includes Mud Hens school day favorite games and promotions so everyone can get off their seat, on their feet, and make some noise!
Virtual School Education Days

Mud Hens School Education Days
All public, private and home schooled high school, junior high and elementary students, educators, teacher's aides, chaperones and bus drivers are invited to the 2020 Mud Hens School Education Days, presented by O-I & Great Clips, supported by Local 245, CollegeAdvantage, & WTOL. School Education Day games have a special 10:35 a.m. start time. In 2019, over 28,000 students and staff members were in attendance -- a new Mud Hens record! Don't wait to book your School Education Day. There are only a limited number of dates during the school year.
Event Dates
Thursday, April 30 @ 10:35 a.m.
Wednesday, May 13 @ 10:35 a.m.
Thursday, May 14 @ 10:35 a.m.
Thursday, May 21 @ 10: 35 a.m.
Special Features
Have fun while learning! A student curriculum guide is available to all schools and Imagination Station will be at the games with eye-popping science experiments.
Pregame interactive Career Day event available for middle school and high school students.
Groups over 100 people will be in the running to receive a FREE cermonial first pitch.
Your school's name will be posted on the video display.
School Education Day ticket cost is only $5 per student, teacher, chaperone & bus driver - 50% savings off of the normal rate! A special lunch is available for an additional $5 (hot dog, chips & choice of soda or water).
Participating schools are eligible to win a $1,000 grant.
Curriculum Guide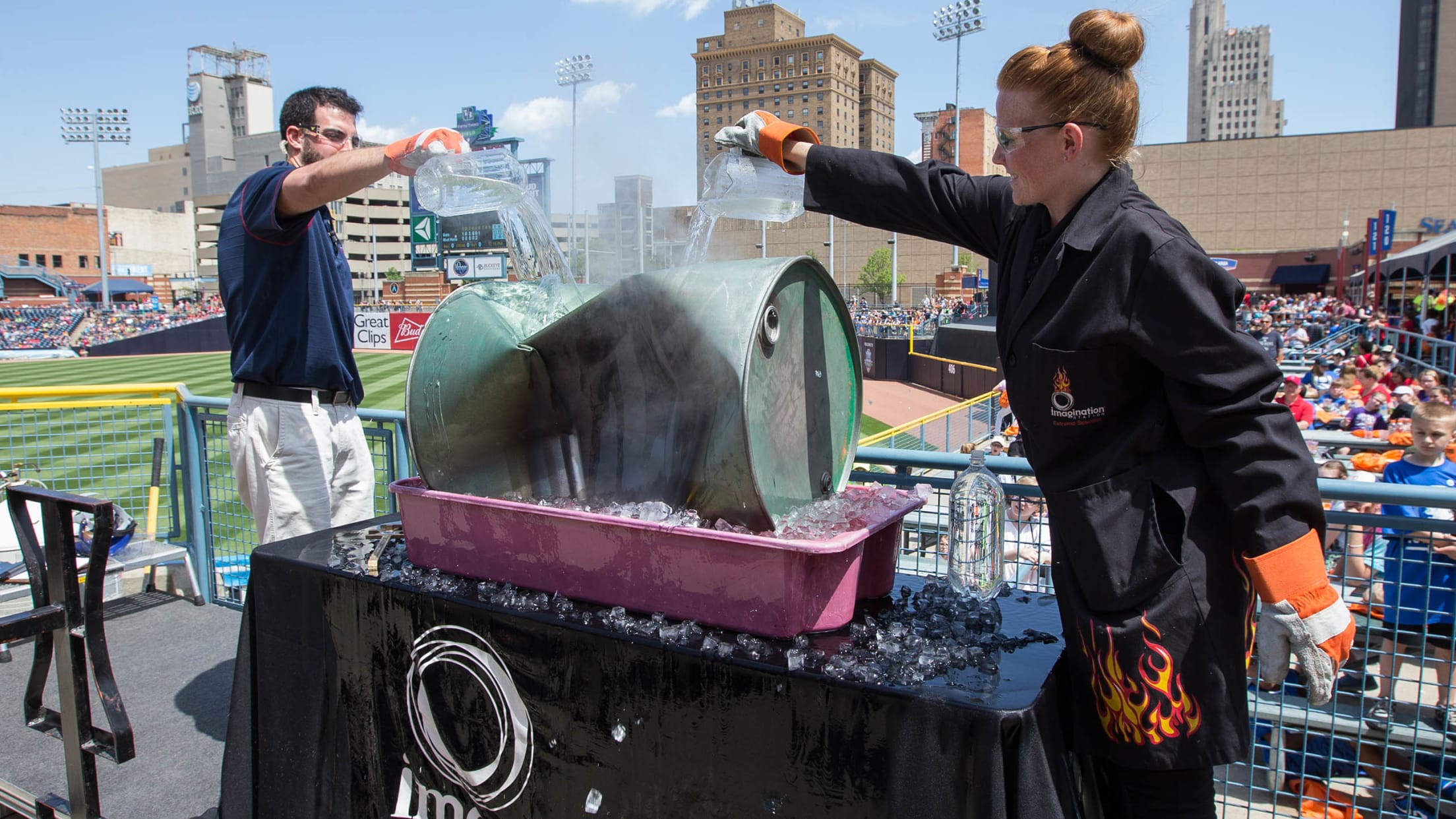 A brand new comprehensive baseball-based Curriculum Guide, developed by The University of Toledo, is available to all schools at absolutely no cost. It brings a fresh new perspective to basic subjects (like Mathematics, Science, Social Studies and Language Arts) and helps showcase key principles as they relate to the baseball game experience.
Career Day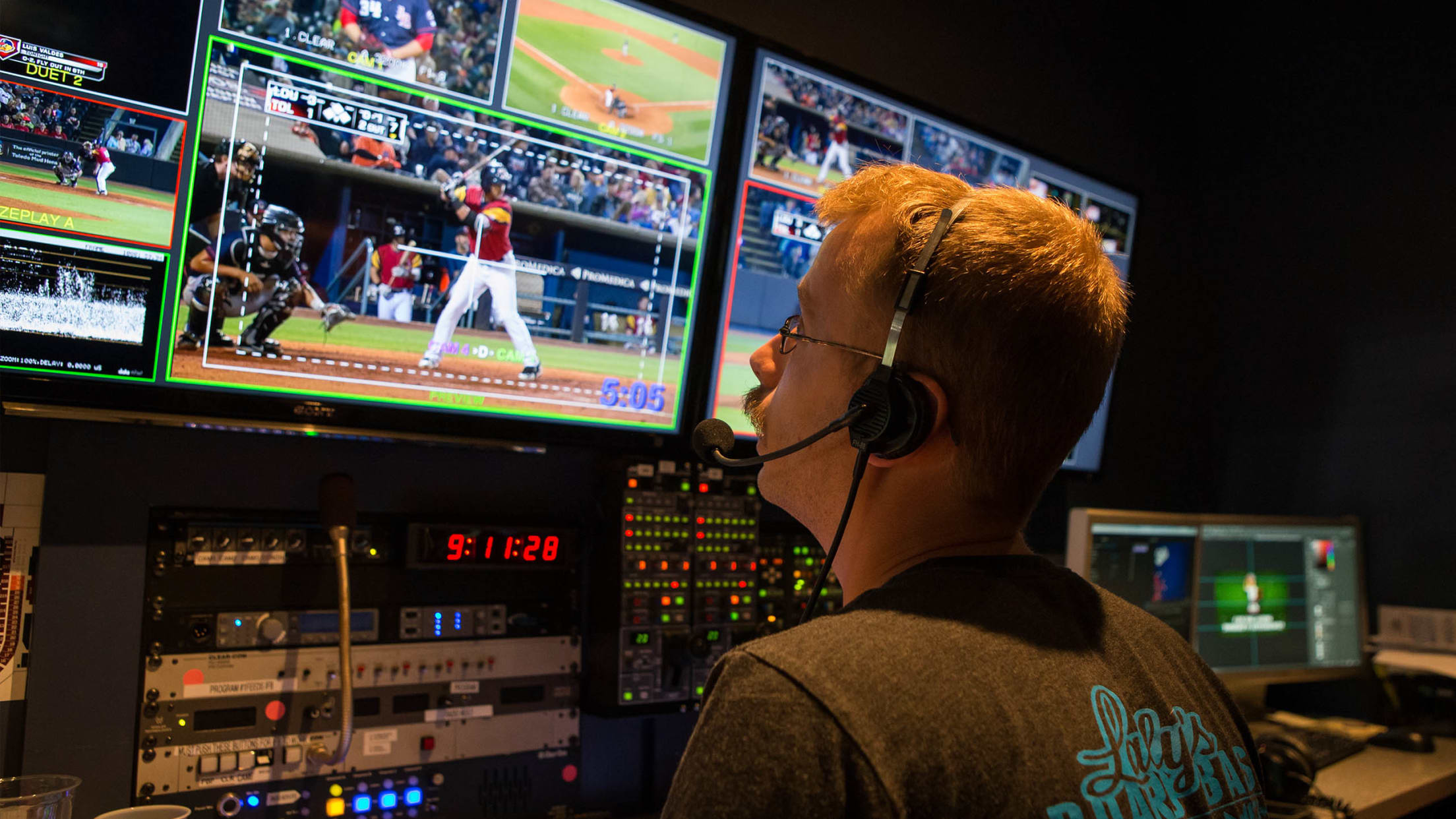 Students are invited to participate in a 'Career Day' program before the School Education Day games. Professionals from the sports business industry will speak about how they achieved their current level of success and will participate in a Q & A with students. Career Day is $1 per person. Call Rita Natter at 419-725-9258 or email Rita at [email protected] for more information on the Career Day program.
#MudHensSchoolDays
GET SOCIAL! Is your class attending a School Education Day with the Mud Hens this season? Snap some photos of your group, tag us on social media, and use the hashtag #MudHensSchoolDays before, during, and after the game. You could be featured on our humongous video display and the Mud Hens Twitter page during the game.
FAQ
When should I reserve my tickets? Our School Education Days are typically determined in September and we start taking reservations right away. Our School Education Days sell out every season, so you'll want to make reservations as early as possible t
I want to come to the School Education Day, but I'm not sure exactly how many tickets I'm going to need. What should I do? Make a reservation now, give us the final numbers later! Payments will be accepted at any time prior to the deadline, but final numbers of attendees and payment are not required until 30 days prior to the date selected.
Where will we park our bus? We will mail you a downtown map with instructions on where to park your bus. We block off numerous streets and lots in the vicinity of the ballpark for FREE BUS PARKING. There will be dozens of police officers and Mud Hens staffers directing bus drivers to their parking spots.
Can our students purchase souvenirs? Of course! Both ballpark souvenir stores will be open during the ballgame. Plus, every student who attends will receive a free Mud Hens School Day Folder upon exiting the ballpark.
ADDITIONAL QUESTIONS? Contact Rita at

[email protected]

or 419-725-9258.
Pricing
Tickets: $5
Discounted tickets for all students, teachers, chaperones & bus drivers
(50% savings off regular ticket pricing!)
Career Day: $1
Lunches: $5
Special boxed lunch that includes a hot dog, chips & choice of soda or water
NOTE: Lunches do not have to be purchased -- all Fifth Third Field concession stands will be open! NO OUTSIDE FOOD is allowed into the ballpark.
Parent Teacher Organizations
Special offer: April 5 to May 19
Exclusive offer for Parents clubs only: Recieve a special discounted game ticket price for everyone in your Parent Teacher Organization or Boosters Group for any game between April 5 and May 19! Contact Rita at [email protected] for details.
Reserve School Education Day Tickets Now
Online
Click the link and fill out a form with basic info on your special event. We'll be in touch shortly to confirm your plans and work through details.
Text Message
Book your group via text! Yeah, srsly. Send a message and correspond with our Group Fun department. You can even use emojis. 😉⚾️🌞
Phone
Call Theme Night Consultant Rita Natter (or email her at [email protected]) to reserve Mud Hens School Education Day tickets.