Canadians to host Pride Night on Tuesday, July 23
In advance of upcoming Pride 2019, C's set to celebrate LGBTQ+ community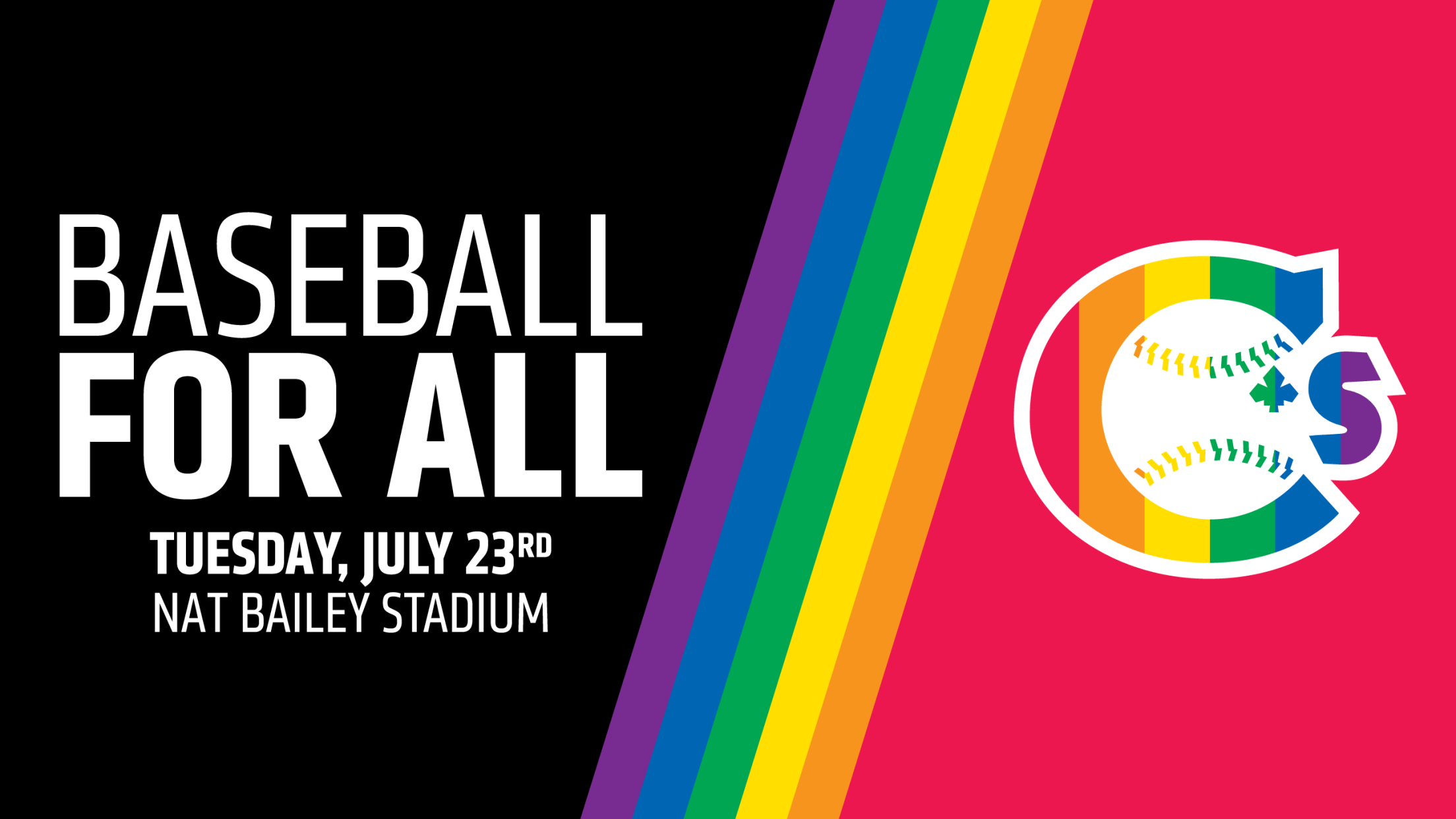 (Scotiabank Field at Nat Bailey Stadium - Vancouver, B.C.) - On Tuesday, July 23rd at 7:05pm the Vancouver Canadians will host Pride Night 2019 celebrating those from within our LGBTQ+ community. The night will feature a number of special moments and ticket sales from a limited-edition Pride Pack will go
(Scotiabank Field at Nat Bailey Stadium - Vancouver, B.C.) - On Tuesday, July 23rd at 7:05pm the Vancouver Canadians will host Pride Night 2019 celebrating those from within our LGBTQ+ community. The night will feature a number of special moments and ticket sales from a limited-edition Pride Pack will go directly back into select LGBTQ+ programs and organizations.
"Our belief is that all individuals have the right to participate in the sport of baseball and all fans who visit Nat Bailey Stadium can enjoy our game in a safe, welcoming and inclusive environment. states Vancouver Canadians President, Andy Dunn.
"In partnership with Minor League Baseball's belief in unity and inclusion, the Canadians are committed to supporting all local communities regardless of race, faith or orientation."
Click HERE to go to Pride Pack Ticketing Page
The specialized Pride Pack exclusive to Tuesday, July 23rd vs. Everett Aquasox includes four (4) Reserved Grandstand tickets AND four (4) limited edition #PrideAtTheNat T-Shirts with proceeds going to select LGBTQ+ organizations. The Canadians will also sell these special T-Shirts individually at the game for $25 with all proceeds also benefitting those same charities and organizations.
Tickets to our 2019 Vancouver Canadians Pride Night are on-sale now and can be purchased by calling 604.872.5232, online at www.canadiansbaseball.com or by visiting the Nat Bailey Stadium Box Office at 4601 Ontario Street, Vancouver, B.C.