Fifth Straight Loss Matches Season High
C's fall behind early and never recover in 7-3 defeat at Tri-City Thursday night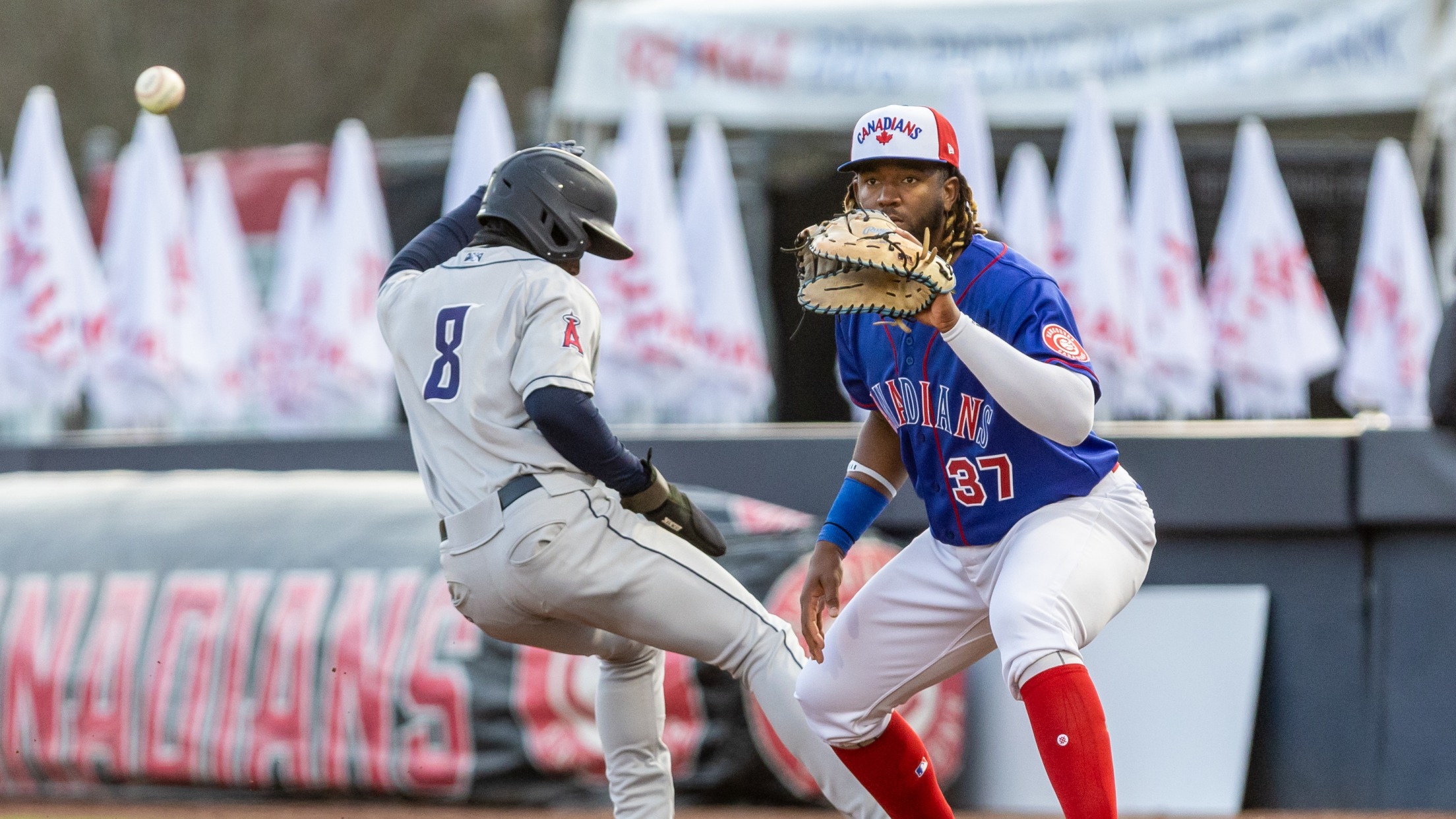 PASCO, WA – An early deficit proved too steep to overcome for the Canadians on Thursday in a 7-3 loss to the Tri-City Dust Devils (Angels) on a hot and humid night at Gesa Stadium. Vancouver has now matched a season high with five consecutive losses. The Dust Devils got
PASCO, WA – An early deficit proved too steep to overcome for the Canadians on Thursday in a 7-3 loss to the Tri-City Dust Devils (Angels) on a hot and humid night at Gesa Stadium. Vancouver has now matched a season high with five consecutive losses.
The Dust Devils got to C's starter Adam Macko (L, 1-2) for two runs on two hits in the second and scored an unearned run off him in the third, but the lefty was otherwise solid in his fifth start of the year. Toronto's #9 prospect completed five innings for the second start in a row and scattered three hits, walked one and K'ed six. He finished his day by retiring eight of the last nine batters he faced.
A lead-off double from Riley Tirotta in the fifth set the table for Michael Turconi's RBI single, which spoiled the shutout and brought the C's within two runs. #12 Blue Jays prospect Gabby Martinez homered in the sixth to make it 3-2 Dust Devils, but that would be the closest the Canadians would get.
Tri-City responded with three runs on two hits, a walk and a hit batter in the bottom of that inning to go up 6-2 then answered a Devonte Brown solo shot in the top of the eighth with a run of their own in the home half. Vancouver put two on in the ninth to bring the tying run into the on-deck circle but the rally went no further in a 7-3 defeat.
Tirotta reached base three times to pace the offense and now has three extra base hits in two games played this week. Turconi and #13 Blue Jays prospect Josh Kasevich both reached base twice.
The C's will play their first doubleheader of the season on Friday with hopes of stopping their skid. Reigning Northwest League Pitcher of the Week Trenton Wallace will oppose Sammy Natera, Jr. in the first game at 5:00 p.m. and newcomer Rafael Sanchez makes his High-A debut opposite Nick Mondak in the second tilt. Coverage is available on CanadiansBaseball.com and the Sportsnet Radio Network.