Harrison Sets Tone, C's Win 3-1
Right-hander twirls five shutout innings in first pro start to lead Vancouver to victory at Tri-City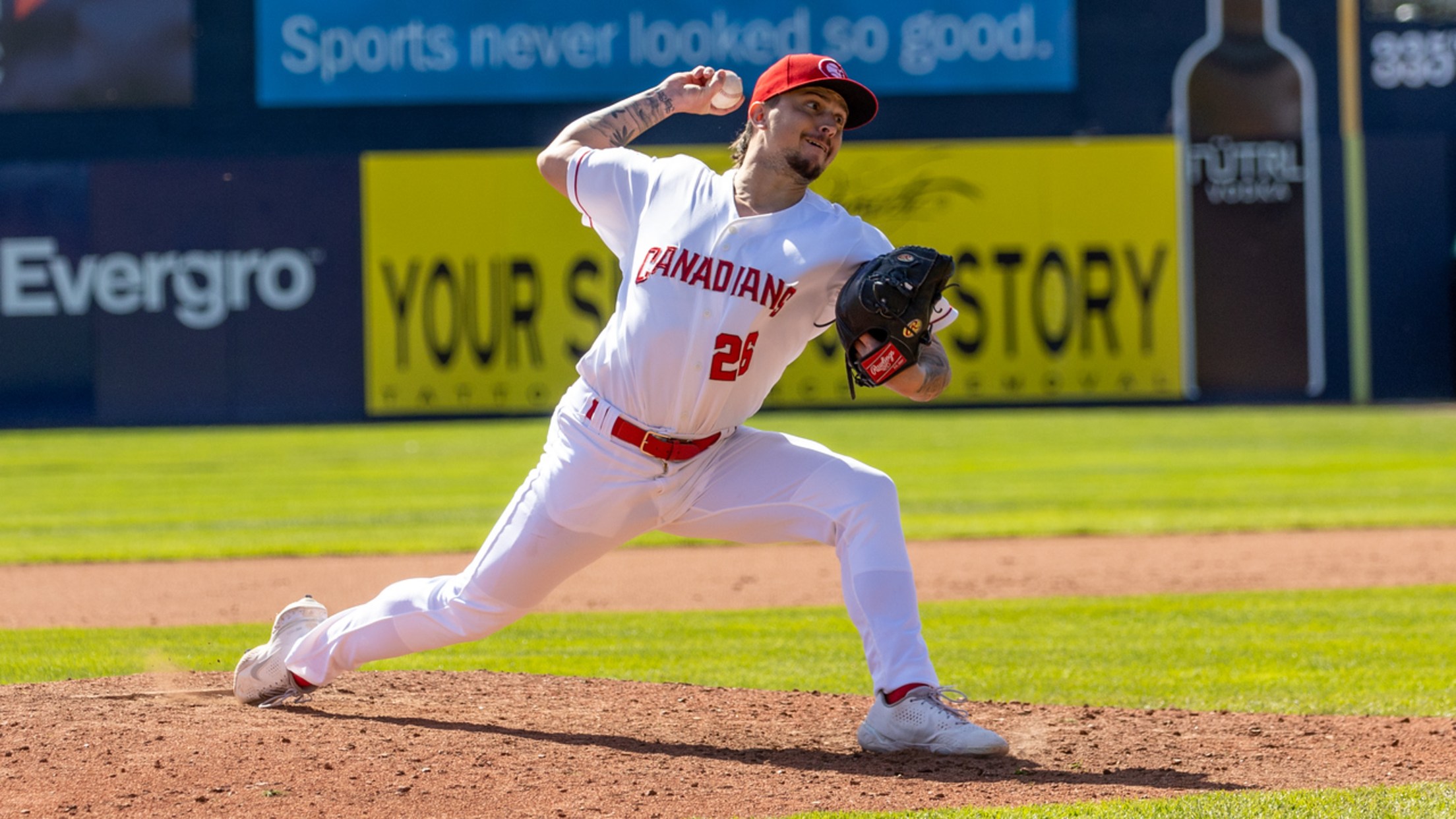 PASCO, WA – Five shutout innings from Canadians starter Devereaux Harrison and a clutch hit from Alan Roden spurred Vancouver to a 3-1 win over the Tri-City Dust Devils (Angels) Sunday afternoon at Gesa Stadium. Harrison – who had worked exclusively in relief since turning pro as a ninth round
PASCO, WA – Five shutout innings from Canadians starter Devereaux Harrison and a clutch hit from Alan Roden spurred Vancouver to a 3-1 win over the Tri-City Dust Devils (Angels) Sunday afternoon at Gesa Stadium.
Harrison – who had worked exclusively in relief since turning pro as a ninth round pick out of Long Beach State last year – was dialed in from the opening pitch. He retired the first nine batters he faced to keep the game scoreless until the C's grabbed the lead with a run in the top of the fourth. Cade Doughty sparked the rally by racing down the line for a two-out infield single before Josh Kasevich doubled him home to make it 1-0 Canadians.
The first batter of the bottom of the fourth reached on an infield single, but Harrison got some help from his defense when right fielder Gabby Martinez made an acrobatic, over-the-shoulder basket catch in the next at-bat that turned into a 9-3 double play to erase the lead-off hit. That was the closest Tri-City came to scoring against the Vacaville, CA native, who retired the next four batters to finish his outing with five scoreless stanzas. He allowed that lone hit, didn't walk anyone and K'ed six.
An unearned run in the bottom of the sixth tied the game and spoiled Harrison's chances at a win, but the Canadians immediately responded in the top of the seventh to take the lead for good. Vancouver loaded the bases with no outs before a fielder's choice on a ground ball to first retired the lead runner at the plate. Up stepped Alan Roden, who laced a 1-2 pitch into right field for a two-RBI single that proved to be the eventual game-winner.
Leading 3-1, Vancouver kept the Dust Devils at bay thanks to scoreless innings of relief from Mason Fluharty (H, 1), Matt Svanson (H, 1) and TJ Brock (S, 2) to lock down the win.
Kasevich paced the offense with three hits and finished the series 10-for-18 (after starting the set 0-for-4 in game one) over five games played to raise his average to .302 – a 70-point increase – on the year. Roden extended his team-best on-base streak to 17 consecutive games.
The Canadians escape Pasco with two wins in seven games and are en route to Spokane for an eight-game, six-day series opposite the first-place Indians (Rockies). After an off-day Monday, the C's take the field Tuesday morning for the first of two doubleheaders next week. First pitch of game one is set for 11:05 a.m. with coverage available on CanadiansBaseball.com and the Sportsnet Radio Network.