Late C's Rally Comes Up Short
Tying run gets to the plate in the 9th but Vancouver falls to Spokane 7-3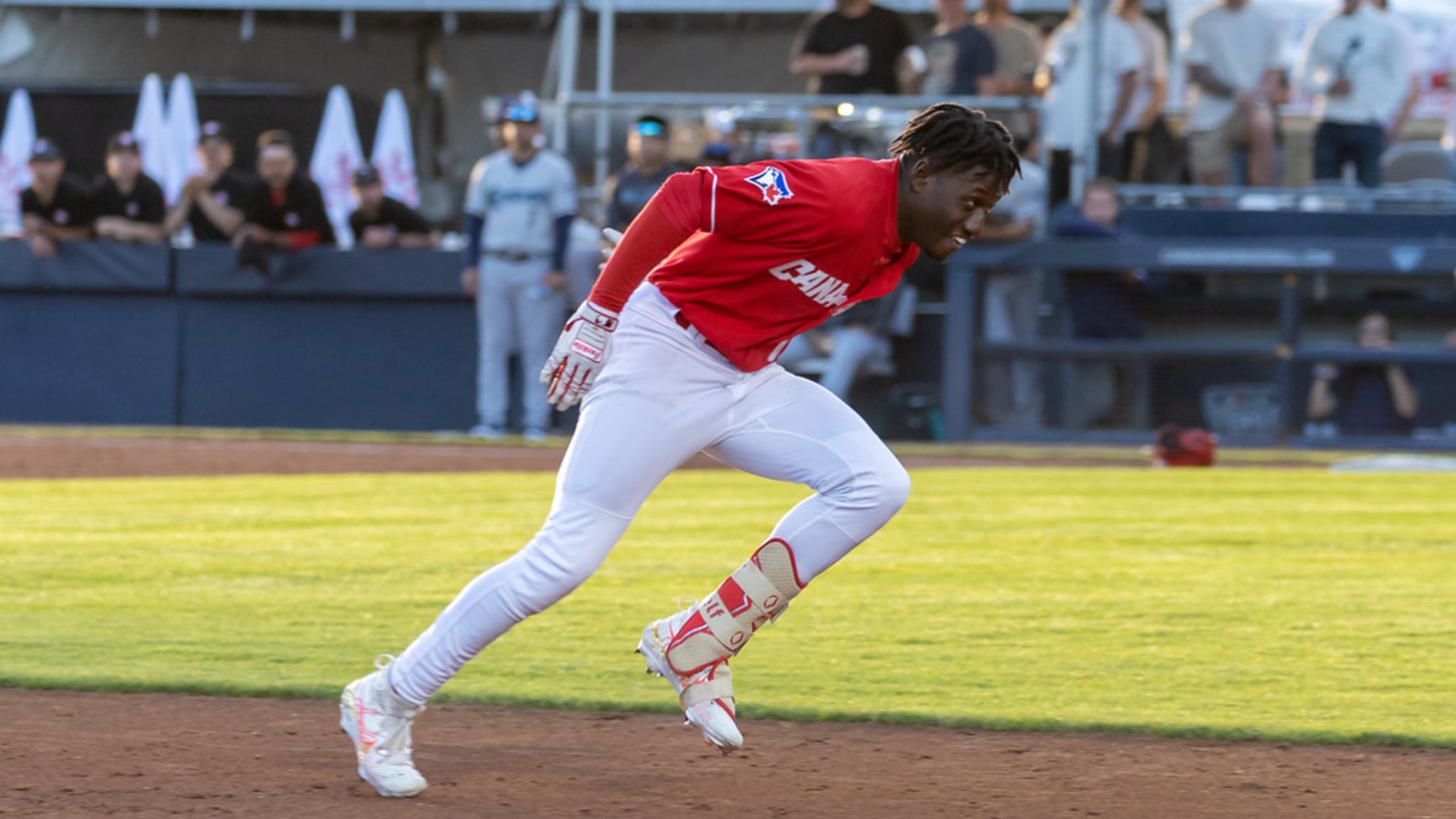 SPOKANE, WA – A two-run top of the ninth on Thursday night at Avista Stadium made things interesting, but the Canadians dropped their second consecutive game to the Spokane Indians (Rockies) by a final score of 7-3. Trailing 7-1 to begin the final frame, Rainer Nunez led off with a
SPOKANE, WA – A two-run top of the ninth on Thursday night at Avista Stadium made things interesting, but the Canadians dropped their second consecutive game to the Spokane Indians (Rockies) by a final score of 7-3.
Trailing 7-1 to begin the final frame, Rainer Nunez led off with a single, Gabby Martinez walked with one out and Devonte Brown lined a base hit to center to load the bases. Alex De Jesus followed with a run-scoring free pass and Dasan Brown stroked an RBI knock to make it 7-3 and keep the sacks full. But the rally fizzled after a strikeout and a fly out to the wall in right field – had it gone eight feet further it would have been a game-tying slam from Alan Roden – cut the comeback short.
C's starter Trenton Wallace (L, 4-2) retired the first seven batters of his night before the Indians used the longball to start the scoring for the second consecutive game; Nic Kent took him deep in the bottom of the third to put Spokane in front 1-0.
Down by a score, the Canadians answered back with a run in the top of the fourth. Michael Turconi and Gabby Martinez hit consecutive singles to put runners at the corners for Devonte Brown, who lifted a sacrifice fly to right field to tie the game.
Wallace set down the side in order for the third time in the fourth but ran into trouble in the fifth after a pair of one-out walks and a single loaded the bases. He struck out #2 Rockies prospect Adael Amador but surrendered a two-out, two-RBI single on a 1-2 pitch to #4 prospect Benny Montgomery that would put Spokane in front for good. The left struck out the next hitter to complete five innings and finished the night with eight punch outs, tying his personal best this year.
The Indians scored four decisive runs in the bottom of the sixth – the second consecutive game they've hung a four-spot – to give them the cushion they needed to even the series at two games apiece.
Nunez and Brown led the offense with two hits each. Roden doubled in the third to extend his on-base streak to a team-high 21 consecutive games and added a walk in the eighth; Martinez also reached twice with a hit and a walk.
Vancouver will wake up tomorrow in third place out of six in the Northwest League, trailing Spokane – who leap frogs over Eugene – by a game. The first half champion will be crowned on or before June 22.
Rafael Sanchez gets the ball for the Canadians on Friday night in game five of the set. He'll be opposed by #8 Rockies prospect Jaden Hill, who will throw the first pitch at 6:35 p.m. Coverage is scheduled on CanadiansBaseball.com and the Sportsnet Radio Network.