Big Innings Doom 'Caps in 10-0 Loss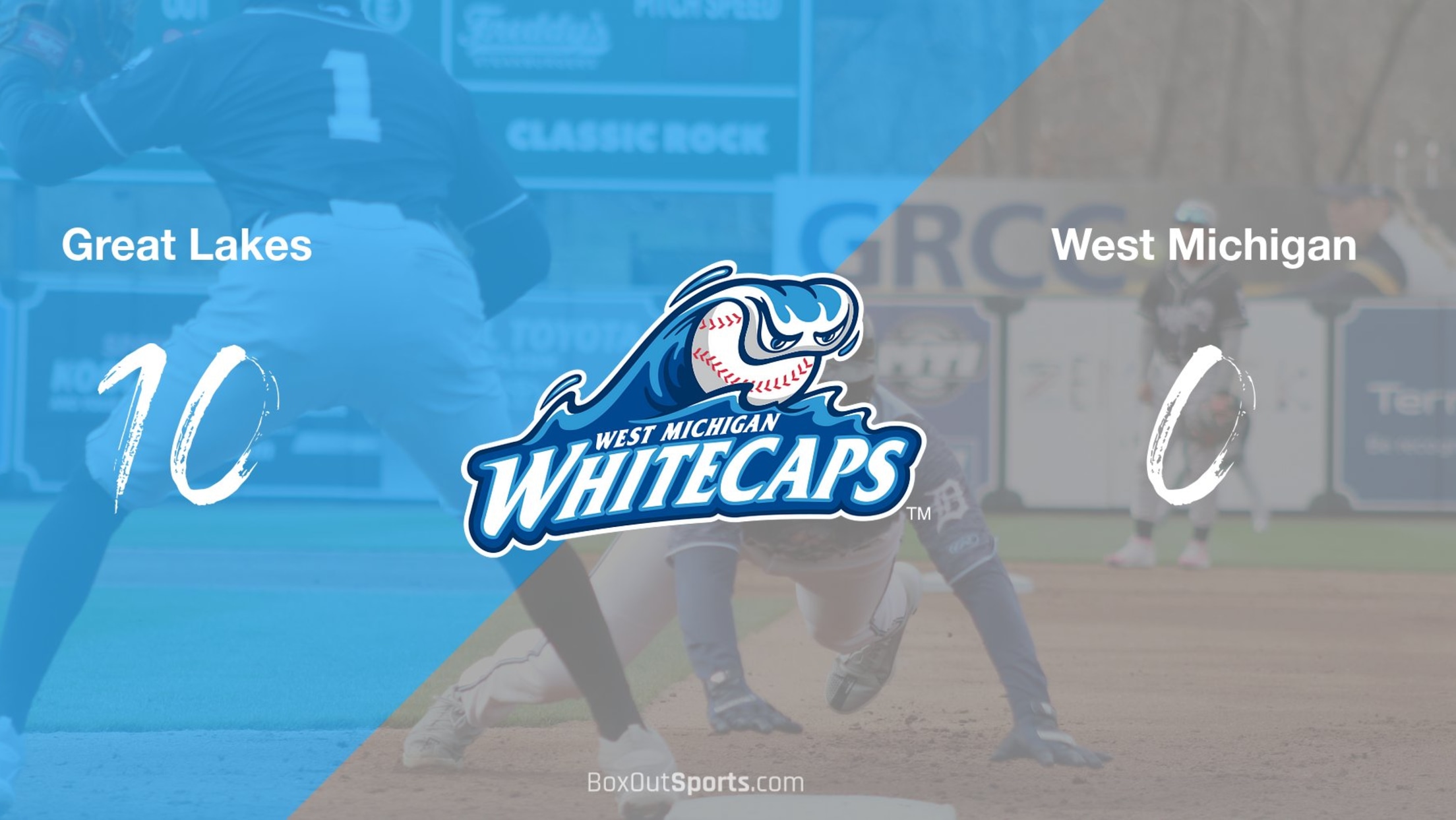 MIDLAND, MI – The West Michigan Whitecaps ran into big trouble on multiple occasions as two five-run innings led to a 10-0 loss to the Great Lakes Loons at Dow Diamond on Thursday night. The Whitecaps loss drops them to two games out of first place behind Great Lakes in
MIDLAND, MI – The West Michigan Whitecaps ran into big trouble on multiple occasions as two five-run innings led to a 10-0 loss to the Great Lakes Loons at Dow Diamond on Thursday night.
The Whitecaps loss drops them to two games out of first place behind Great Lakes in the Midwest League Eastern Division. Meanwhile, the five-run third and seventh innings becomes the fifth time in the last five games that a Whitecaps opponent has scored at least four runs in a single frame.
Thursday's contest remained scoreless until the fourth, when Luis Diaz opened the frame with a leadoff double. After a strikeout of Austin Gauthier, the next five hitters reached base safely as RBI-doubles from Yeiner Fernandez and Damon Keith allowed the Loons to take a commanding lead in Midland while sending all nine of their batters to the plate. All five runs were surrendered by 'Caps starting pitcher Carlos Pena, who's evening ended after the lefty finished the five-run frame.
The 'Caps record falls to 21-15, while the Loons improve to 23-13. Great Lakes reliever Aldry Acosta (2-1) collects his second win of the season, while Pena (0-2) suffers his second loss in three starts. The middle of the Loons batting order reached base 14 times in 20 plate appearances, going 8-for-13 in the process from their Nos. 3-through-7 hitters. The game saw an ejection in the eighth inning as Loons shortstop Alex Freeland was ejected by home plate umpire Daniel Bytheway for arguing balls and strikes. 'Caps infielder Danny Serretti reached base three times with a single and a pair of walks in a losing cause.
UP NEXT
This six-game series at Dow Diamond against the Great Lakes Loons continues on Friday at 6:05 pm. Righties Garrett Burhenn and Ben Casparius get the starts for West Michigan and Great Lakes. Broadcast coverage with Dan Hasty begins on the Whitecaps Baseball Network at 5:50 pm. Get your tickets for all 2023 home games now at www.whitecapsbaseball.com.