Jung Breaks Through in 10-2 Comeback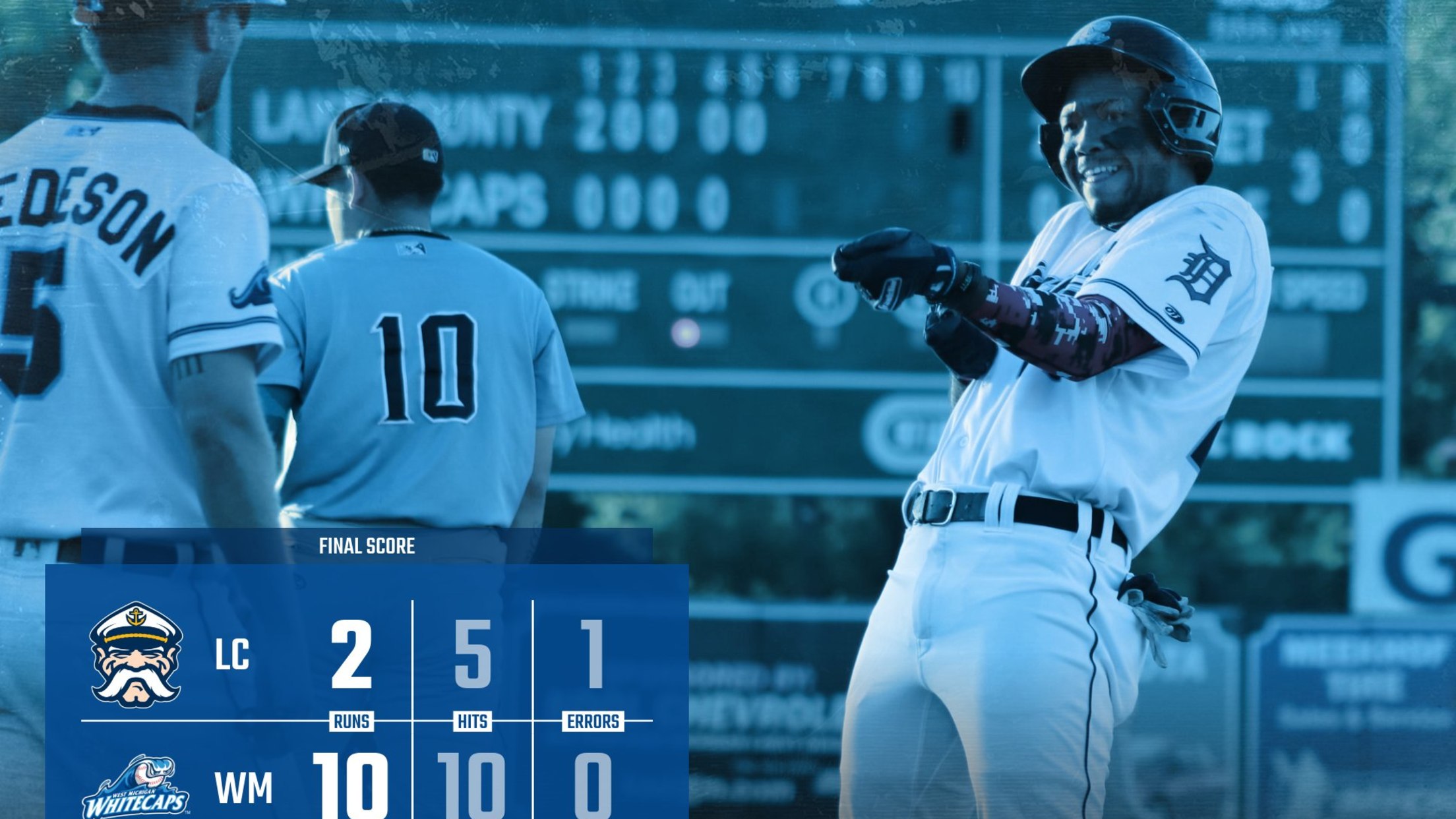 COMSTOCK PARK, MI - The West Michigan Whitecaps plated nine runs through the seventh and eighth innings as pitching dominated in a 10-2 comeback victory over the Lake County Captains in front of 5,875 fans Wednesday night at LMCU Ballpark. WATCH: JUNG'S BIG HIT The Whitecaps drew nine walks, finishing
COMSTOCK PARK, MI - The West Michigan Whitecaps plated nine runs through the seventh and eighth innings as pitching dominated in a 10-2 comeback victory over the Lake County Captains in front of 5,875 fans Wednesday night at LMCU Ballpark.
The Whitecaps drew nine walks, finishing 4-for-10 with runners in scoring position as Tigers first-round pick Jace Jung went 2-for-5 with three RBIs. Meanwhile, Lake County finished 1-for-2 with runners in scoring position as pitchers Brant Hurter, and Matt Walker combined for 12 strikeouts through eight innings in the win.
Lake County struck first as Alexfri Planez lifted a sacrifice fly before Petey Halpin pounded an RBI single to put the Captains in front 2-0 in the first inning. West Michigan managed only two hits through the first five innings as Lazaro Benitez added a sac fly in the fifth, slimming the lead to 2-1. Captains third baseman Gabriel Rodriguez committed a throwing error in the seventh, allowing two runs to cross as the 'Caps exploded for four more runs - highlighted by a two-run single from Jung - taking the 7-2 lead. West Michigan added to their advantage in the eighth as Jake Holton scored Jose King before an RBI double from Jung and a wild pitch made it a commanding 10-2 advantage. Lake County provided little resistance as Jack Anderson retired the side in the ninth to secure the 10-2 comeback victory.
Walker (1-2) picks up his first win with five strikeouts through three perfect innings. Captains reliever Zach Hart (4-3) allowed five runs through 0.2 innings in his third loss. West Michigan has drawn 20 walks over the series' first two games. The Whitecaps take sole possession of first place in the Midwest League East Division second-half rankings - holding a one-game lead over Captains. The Whitecaps improve to 59-51 overall and 28-16 in the second half. The Captains fall to 61-47 and 26-16 in the second half. Jung enjoyed a three-RBI performance as part of the 'Caps victory.
UP NEXT
The Whitecaps continue this six-game set against the Lake County Captains from LMCU Ballpark on Thursday at 6:35 pm. Top-30 Detroit Tigers prospect Garrett Burhenn makes his Whitecaps debut against righty Jack Leftwich. Broadcast coverage with Dan Hasty and Nate Wangler starts on the Whitecaps Baseball Network at 6:20 pm. Get your tickets for all 2022 home games now at www.whitecapsbaseball.com.