Food Lion is proud to partner with the Wilmington Blue Rocks and has agreed to donate 500 meals to the Food Bank of Delaware every time the Blue Rocks win a game this season. You can learn more about the Food Bank of Delaware's mission here. The Blue Rocks thank Food Lion for being such positive role models in our community! Click here for more on Food Lion.

Blue Rocks Community Links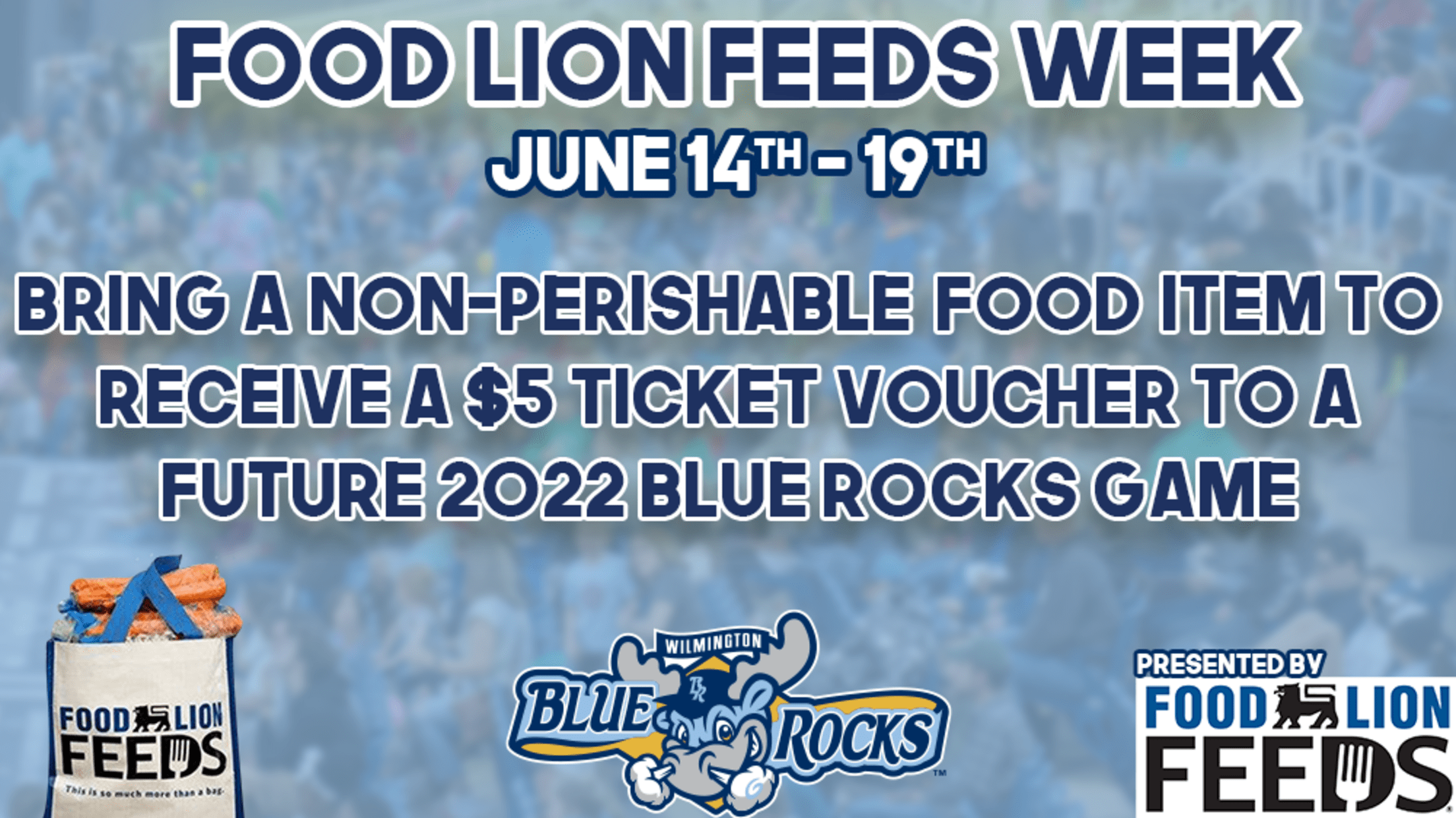 Food Lion Feeds Homestand (06/14 - 06/19)
The Blue Rocks and Food Lion Feeds are partnering up this 2023 season to help bring food to those in need. As part of this partnership with Food Lion the Blue Rocks will be collecting non-perishable food items at Daniel S. Frawley Stadium during our series against the Brooklyn Cyclones Tuesday, June 13th, until Sunday, June 18th!
Fans who bring in food donations will receive a $5 ticket to a future 2023 Blue Rocks home game! All food items must be non-perishable. Food items will be collected in the bins by the Blue Rocks' entrance gates. Fans will receive their vouchers from either a Blue Rocks' ticket representative, a Food Lion Feeds representative, or a Food Bank of Delaware Representative at the game.
All food items will be sent to the Food Bank of Delaware! Be sure to bring those food items and help us give back Delaware!