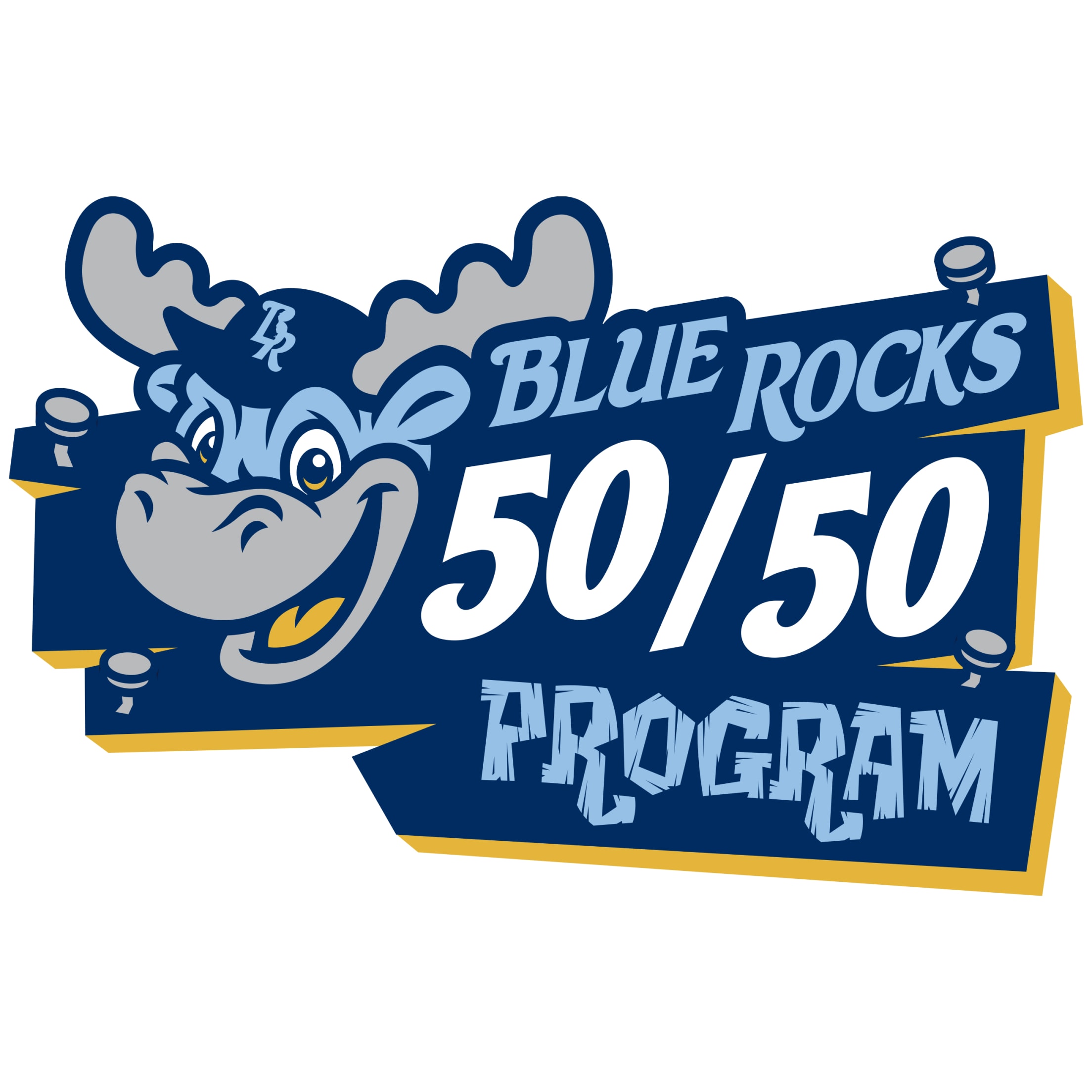 Support charitable causes with the Blue Rocks - and possibly take home half of our jackpot - by purchasing your 50/50 Raffle ticket at every Blue Rocks home game!
Tickets may be purchased in two different ways while visiting Frawley Stadium during each Blue Rocks game. Fans may purchase tickets at the 50/50 kiosk, which is located on the main concourse across from the Quarry Team Store. Additionally, fans may purchase tickets throughout the game from their seat from a 50/50 vendor walking around the seating bowl. Raffle tickets will be sold from the time gates open until the seventh inning. The winning ticket number will be announced at the end of each night or series inside the stadium & posted on this page. Winners do not need to be present to win & have thirty (30) days to claim their prize!
Blue Rocks Community Links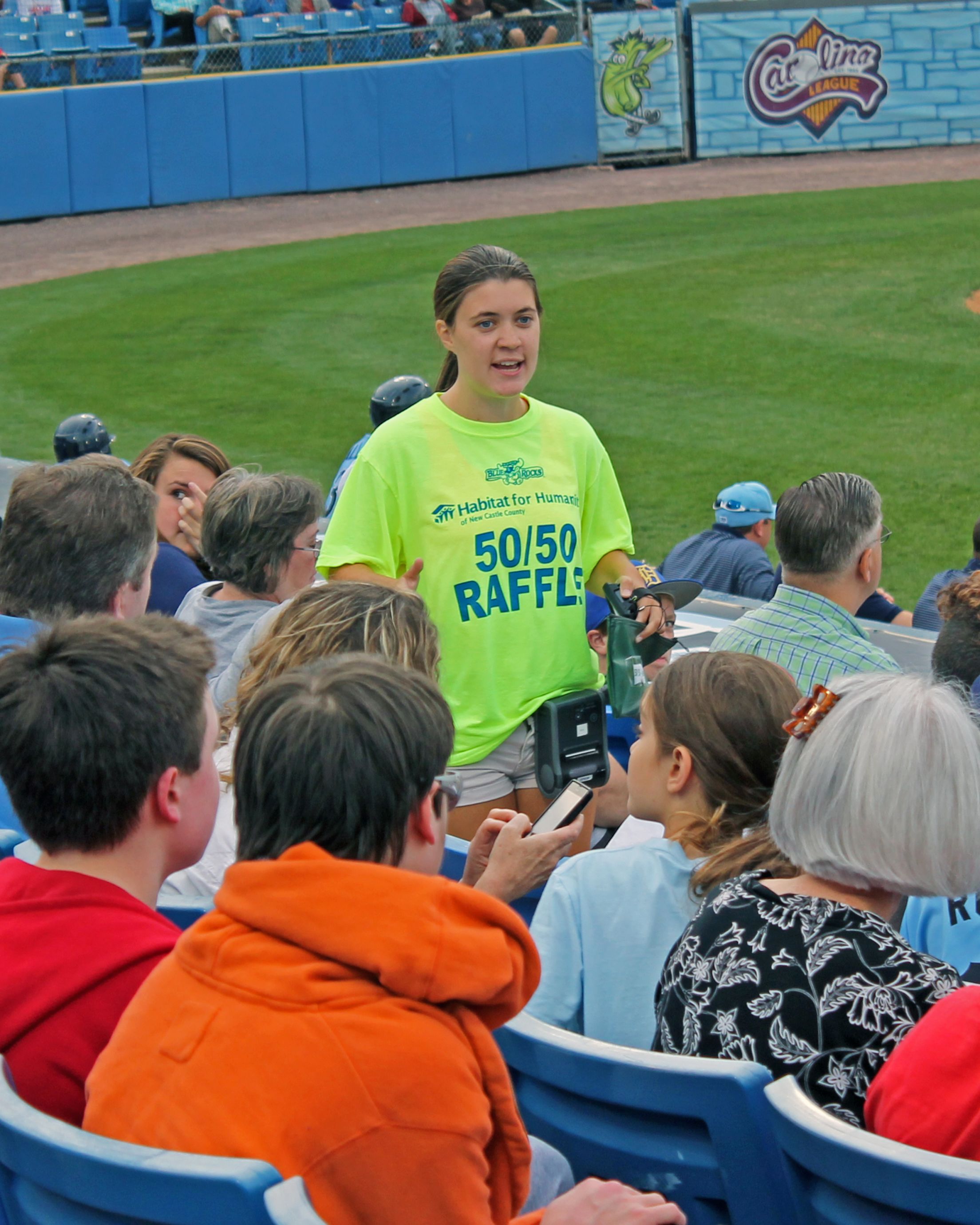 Need Assistance? 50/50 Questions?
50/50 Winning Numbers
Thursday, April 4, 2019 - A-1407421
Saturday, April 6, 2019 - B-1206109
Sunday, April 7, 2019 - C-2621691
Monday, April 8, 2019 Tuesday, April 9, 2019 - D-1459838
Thursday, April 18, 2019 - Saturday, April 20, 2019 - E-2386385
Sunday, April 21, 2019 - Wednesday, April 24, 2019 - F-2357093
Friday, May 3, 2019 - Sunday, May 5, 2019 - G-2359036
Friday, May 10, 2019 - Sunday, May 12, 2019 - H-2422163
Monday, May 13, 2019 - Thursday, May 16, 2019 - J-2797041
Friday, May 24, 2019 - Monday, May 27, 2019 - K-1723350
Thursday, June 6, 2019 - Sunday, June 9, 2019 - L-2218720
Monday, June 10, 2019 - Wednesday, June 12, 2019 - M-1117647
Thursday, June 20, 2019 - Sunday, June 23, 2019 - N-2872619
Monday, July 1, 2019 - Wednesday, July 3, 2019 - P-2607968
Wednesday, July 10, 2019 - Monday, July 15, 2019 - Q-1052426
Tuesday, July 23, 2019 - Thursday, July 25, 2019 - R-1302819
Tuesday, July 30, 2019 - Sunday, August 4, 2019 - S-2474727
Tuesday, August 13, 2019 - Thursday, August 15, 2019 - T-1651337
Tuesday, August 20, 2019 - Sunday, August 25, 2019 - U-1722317
Friday, August 30, 2019 - Monday, September 2, 2019 - V-2780939 *Unclaimed
Friday, September 6 - Wednesday, September 11 - W-1853257 *Unclaimed