BB&T Ballpark to host a Job Fair on Saturday, February 22
Numerous part-time positions available for Dash game in 2020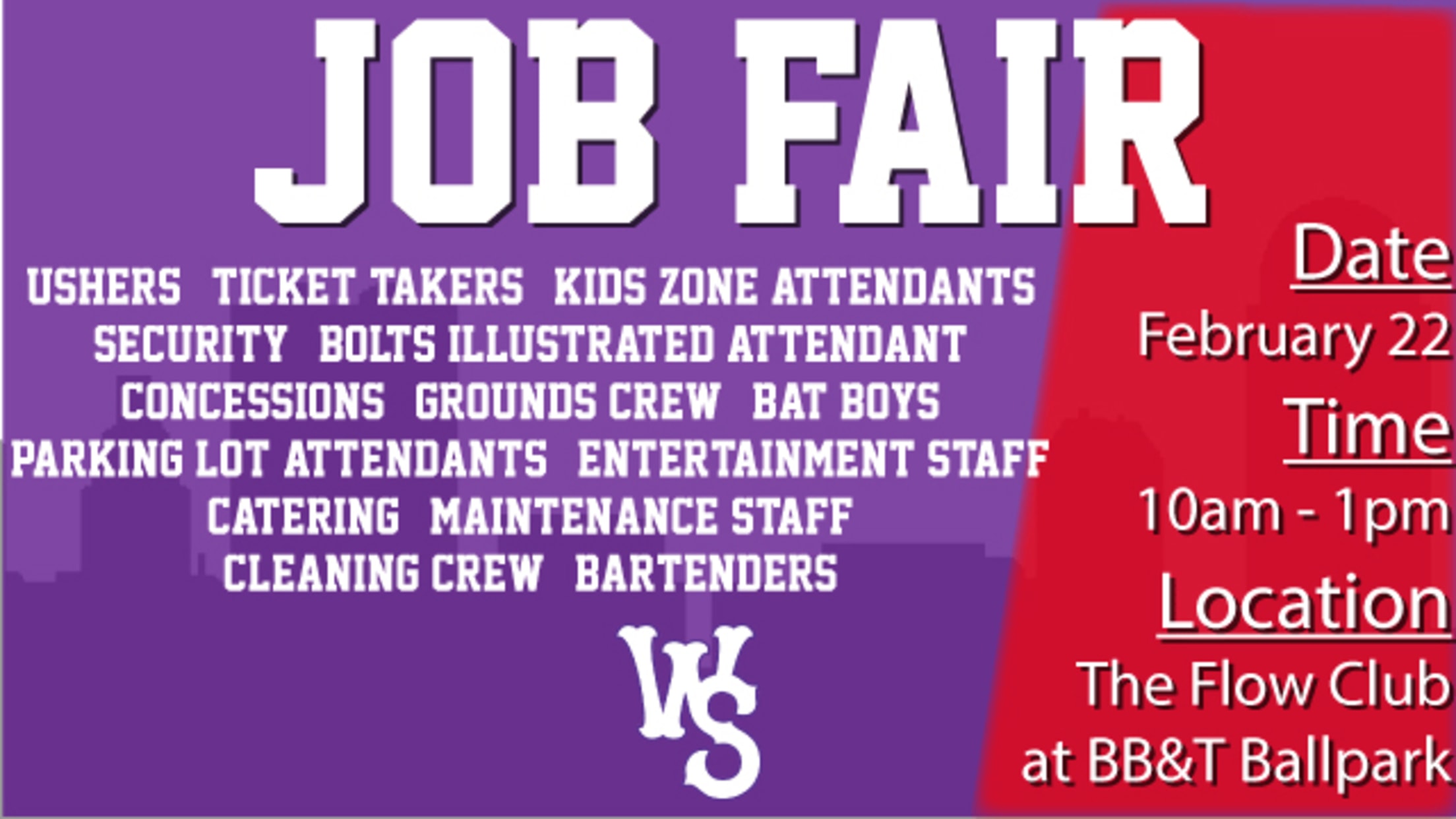 WINSTON-SALEM, N.C. (Jan. 28, 2020) - Three local companies will be searching for new employees at a community Job Fair at BB&T Ballpark on Saturday, February 22, from 10 a.m. to 1 p.m. Rhino Sports & Entertainment Services, Legends Hospitality Management, and the Winston-Salem Dash are looking to add to
WINSTON-SALEM, N.C. (Jan. 28, 2020) - Three local companies will be searching for new employees at a community Job Fair at BB&T Ballpark on Saturday, February 22, from 10 a.m. to 1 p.m. Rhino Sports & Entertainment Services, Legends Hospitality Management, and the Winston-Salem Dash are looking to add to their teams.
Many of these available positions are associated with gameday responsibilities at BB&T Ballpark for the Dash's upcoming season. Available part-time positions include:

Bat Boys
Bartenders
Bolt's Illustrated Attendants
Catering Staff
Concessions Staff
Entertainment Staff
Grounds Crew
Kids Zone Attendants
Maintenance Staff
Merchandise positions
Parking Lot Attendants
Security
Setup/cleaning crew
Ticket Takers
Ushers
The Job Fair will be held in the Flow Club level of the ballpark, and parking is in the outfield parking lot.
The Dash's 70-game home schedule begins on Thursday, April 16, and it will mark the 11th season in BB&T Ballpark history. The Dash have paced all 30 High-A teams in total attendance for the last three years.
For more information on the Job Fair, call the Dash at (336) 714-2287.