Timber Rattlers Have Dinner & More for Your Movie Night a Home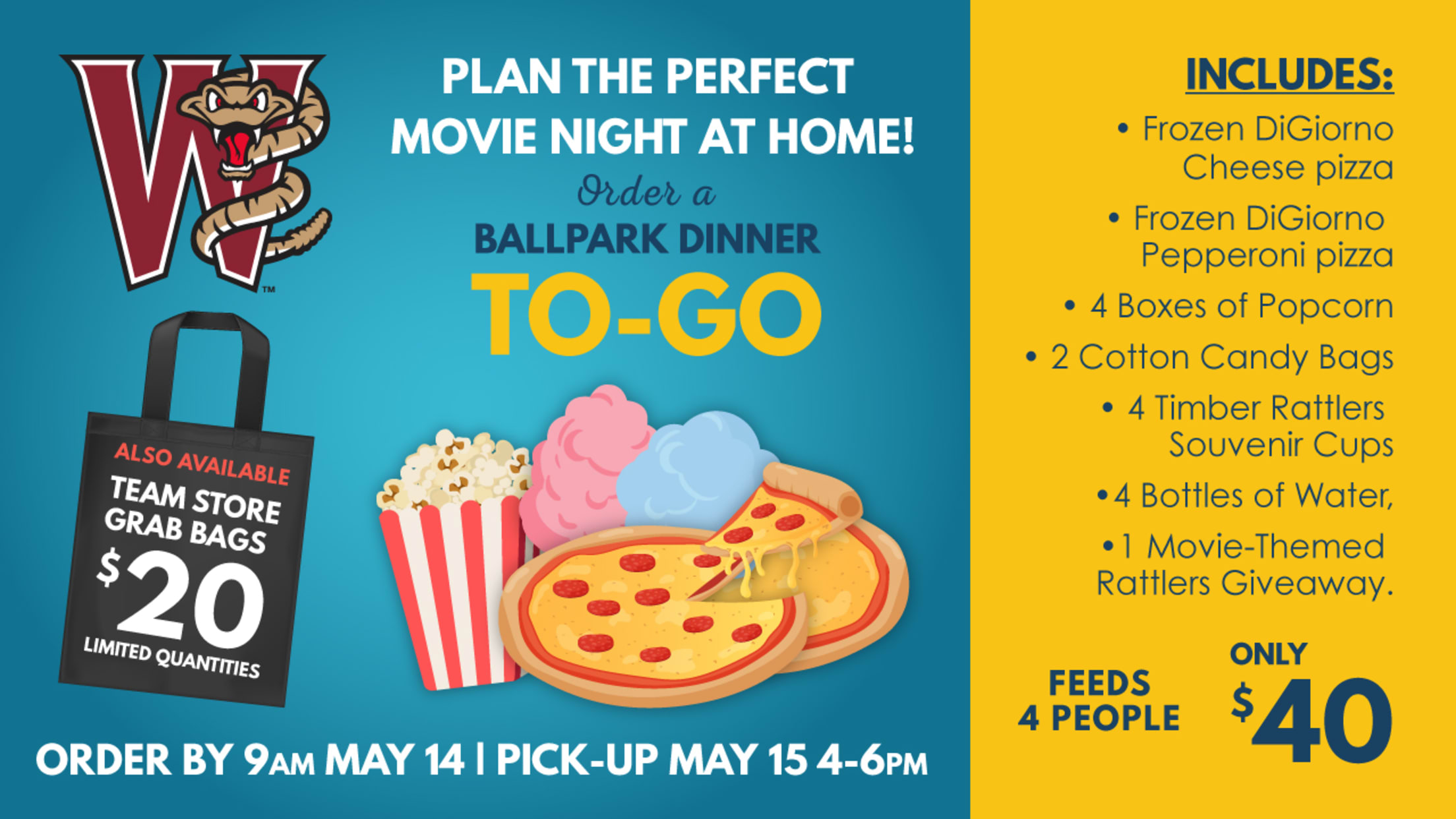 GRAND CHUTE, WI – The Wisconsin Timber Rattlers will have you covered for your Movie Night at home on May 15. The team is offering a dinner package with food, souvenir cups, and movie-themed giveaways from past seasons for you to pick up at Neuroscience Group Field at Fox Cities
GRAND CHUTE, WI – The Wisconsin Timber Rattlers will have you covered for your Movie Night at home on May 15. The team is offering a dinner package with food, souvenir cups, and movie-themed giveaways from past seasons for you to pick up at Neuroscience Group Field at Fox Cities Stadium.
The package includes a frozen DiGiorno cheese pizza, a frozen DiGiorno pepperoni pizza, four boxes of popcorn, two bags of cotton candy, four Timber Rattlers souvenir cups, four bottles of water, and a movie-themed Timber Rattlers giveaway. This dinner serves four or more and is available for $40+ taxes and fees
Orders may be made online through this link on the Timber Rattlers website and should be made by 9:00 am on Thursday, May 14. Please make your order as quickly as possible. There are a limited number of Movie Night Dinners available.
The Snake Pit Team Store is also offering $20 grab bags that you can order at this link. These grab bags will include a variety of Timber Rattlers merchandise items, giveaways, and ticket vouchers. Plus, the bag is reusable. The deadline to order grab bags is 9:00 am on Thursday and you can pick up your grab bag when you pick up dinner.
To pick up your order, arrive at Neuroscience Group Field between 4:00 pm and 6:00 pm on Friday, May 15 and pull up along the third base side of the stadium. The Timber Rattlers staff will bring your order to you and you have dinner all set for your Movie Night at home!