Fang is Ready, Willing, & Able to Help Celebrate Your Child's Birthday
Timber Rattlers mascot available for No Contact Birthday Delivery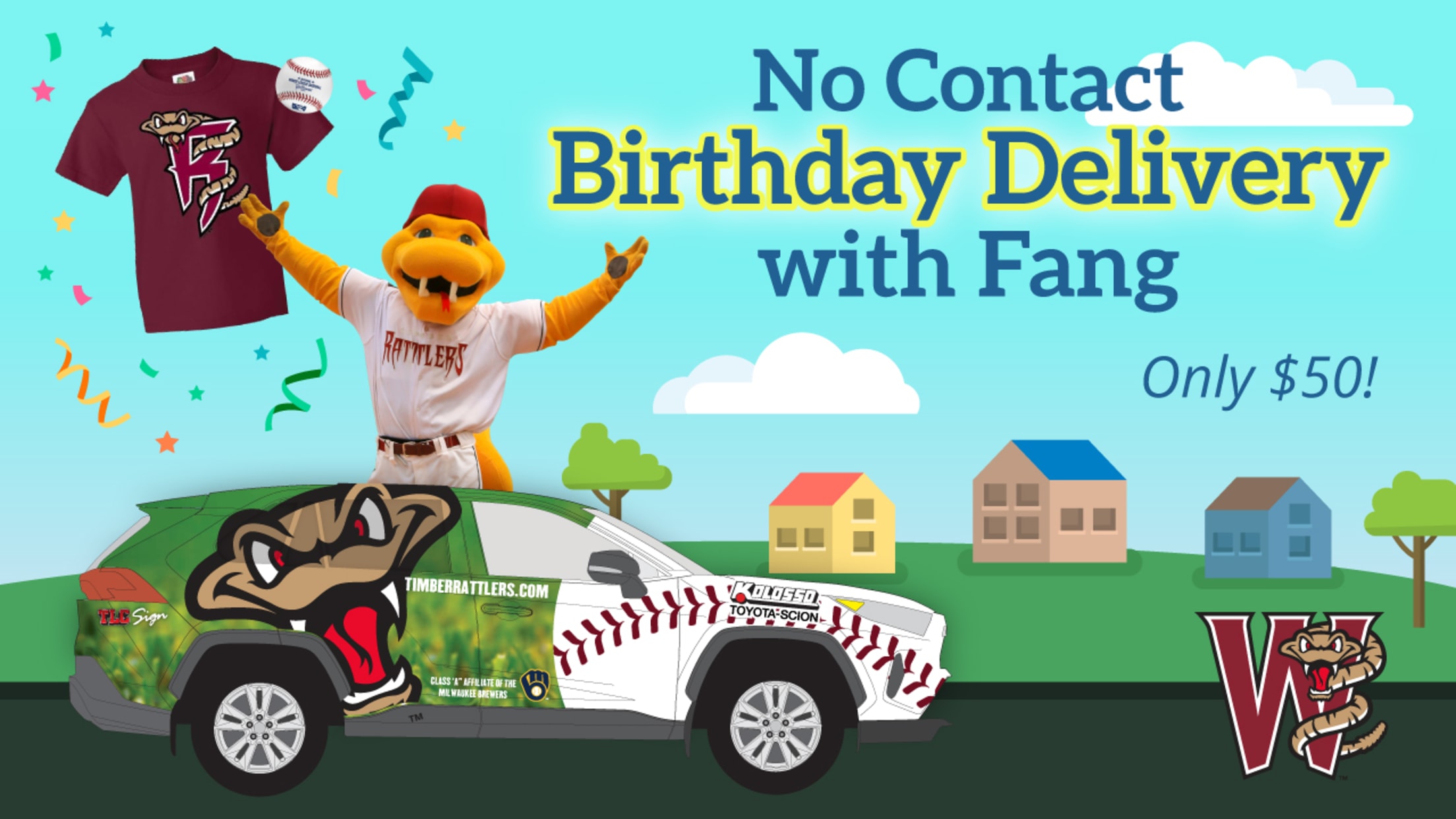 GRAND CHUTE, WI – Just because birthday parties may look a lot different this summer there is no reason to feel down. Fang has been waiting out the quarantine just like you and the mascot of the Wisconsin Timber Rattlers is ready to get out and help bring a smile
GRAND CHUTE, WI – Just because birthday parties may look a lot different this summer there is no reason to feel down. Fang has been waiting out the quarantine just like you and the mascot of the Wisconsin Timber Rattlers is ready to get out and help bring a smile or two on your child's special day with a special No Contact Birthday Delivery.
For $50, Fang will deliver a Timber Rattlers T-shirt and autographed baseball to your child and have a wave for the guest of honor. The address should be within a 25-mile radius of Neuroscience Group Field at Fox Cities Stadium. Additional charges may apply if the address of the party is beyond that limit.
To schedule a date and time, please contact Fang at his email address ([email protected]). There is limited availability for this special event.