Frosty Microbrews: Cline excited for a second year with Wisconsin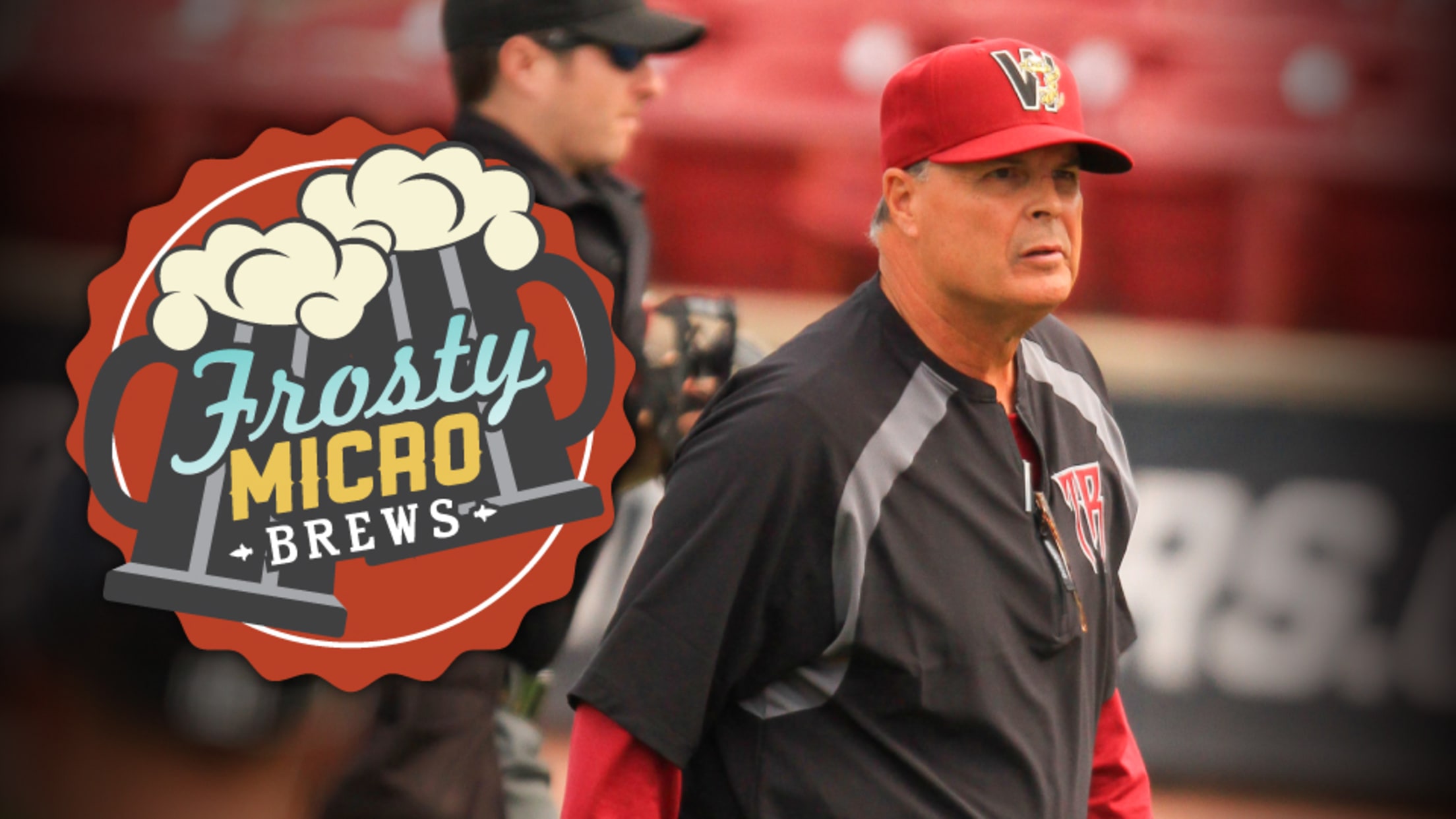 Change is one of minor league baseball's only constants: Over the course of any single season or span of years any given team's roster will turn over multiple times, and annual coaching turnover is almost a given. In that context it's even more surprising that the Timber Rattlers have had
Change is one of minor league baseball's only constants: Over the course of any single season or span of years any given team's roster will turn over multiple times, and annual coaching turnover is almost a given. In that context it's even more surprising that the Timber Rattlers have had the same manager since 2011 and will return nearly the entirety of their 2017 coaching staff for 2018.
A year ago at this time Erickson was getting ready to work with a completely revamped staff as hitting coach Hainley Statia and pitching coach Steve Cline were coming to Wisconsin for the first time. Both are returning for a second season with Wisconsin in 2018, along with longtime Timber Rattlers athletic trainer and five-time Midwest League Trainer of the Year Jeff Paxson. 2018's only change to the coaching staff will be strength and conditioning coach Connor McCarthy, who replaces Ben Mendelson in that role.
Cline returns to Wisconsin for a second year despite a bit of upheaval on the pitching side of coaching staffs across the Brewers organization. 2017 minor league pitching coordinator Rick Tomlin is not returning to the organization for 2018, and is being replaced in that role by former Helena pitching coach Mark Dewey and one-time Timber Rattlers pitching coach Chris Hook. With that turnover and the resulting spots to fill, Cline said he didn't find out he'd been assigned to Wisconsin again until mid-January.
2017 was Cline's third stint coaching in the Midwest League, but it had been a long time since the first two: He was a pitching coach for the Clinton Lumberkings, then known as the Clinton Giants, in 1981 and 1982 and again in 1990 and 1991. He said he's excited to be back in Wisconsin for 2018 and noted how much the league had changed since his previous stints.
"(Timber Rattlers President and General Manager) Rob (Zerjav) and his group do what I think is just an outstanding job putting things together for the fans with the facility and the behind the scenes stuff they do before you ever come to the park. It's really a neat place to be, good facility, good fans. It was interesting to see how the Midwest League had changed from years ago when I was there in the early 80's and again in the early 90's," Cline said. "It's a neat league, you get to see some exciting players on the verge of some neat things in professional baseball."
Cline's new role with Wisconsin in 2017 carried a significant change in job description. For the previous 15 seasons he had been based at the Brewers' Maryvale facility and served as the pitching coach for the Arizona Summer League rookie ball team, but was also was responsible for pitchers in extended spring training and injured pitchers sent to Arizona as part of their rehabilitation process throughout the season and offseason. With Wisconsin Cline is overseeing a much smaller group, but he still emphasized the importance of connecting with players on an individual level.
"Number one is getting to know the player, more so than just on the baseball field. That's become an integral part of baseball, having a concern for the individual, not only on the baseball field but off the field as well, of what's going on with their life. There's that complete interaction among players and the coaches," Cline said.
During the 1981 season, Cline's first year coaching in the Midwest League, the league had just eight teams. Three of them, the Wausau Timbers, Waterloo Indians and Wisconsin Rapids Twins, have since relocated. Seven of the eight teams have since been renamed, including the then-Appleton Foxes. The league expanded to 12 teams in 1982, but only six of those franchises remain in their current cities.
With expansion and the Midwest League's shift east over the last few decades, Cline cited improved facilities as the biggest difference between his earlier experiences at this level and the current setup.
"There's an exception or two, but just about everybody's upgraded their facilities in terms of the playing surface and the fan experience, if you will. You go to the other division, and not to take anything away from our division, but you go to the other division and you go to places like Fort Wayne and a couple of those ballparks in Michigan. The facilities, in terms of Class A baseball, are pretty exceptional," Cline said.
Erickson is also in a good position to evaluate how much the league has changed over the years. He spent his first full professional season as a player with Kane County in 1998, during an era when the Midwest League still had just 14 teams and had relatively recently expanded into Michigan.
"Minor league baseball has changed so much as far as the stadiums are concerned," Erickson told Chris Mehring during an event at Neuroscience Group Field last week. "I played in A ball at Kane County, which was a wonderful facility and they continue to do some things there. But to be sitting in a club level suite overlooking a beautiful facility at the A-ball level was unheard of, even 20 years ago. Now, as you go around the Midwest League, I still think this is the pinnacle of Midwest League stadiums on the western side, but you go across to the Eastern side and there are eight teams and every single one of those facilities are top notch. Minor league baseball across the country has really lifted their game."
With those improved facilities comes a set of new experiences for the players and coaching staff, and Cline said one of the things he learned in 2017 was to take the time to enjoy the atmosphere.
"Last year things popped up that I wasn't aware of, not in a bad way but just, 'Oh wow, this is going on today,'" Cline said. "Because there's a lot of activities going on at the ballpark when we're at home and when you go on the road there's always something going on, something exciting to see."
In the meantime, being back home in Phoenix for the winter left Cline with time to "lay low a bit" and reconnect with family.
"I was able to spend more time with my grandchildren," Cline said on Saturday. "They live about a half hour, maybe 40 minutes north of where we live here in Phoenix, so I was able to spend more time with them. In fact, tomorrow we're going to do an overnighter with three of them, just to give Mom and Dad a chance to have a night out and have some time to themselves. We're going to be spending the night with 7, 5 and 3. That should be interesting."