Rattlers Are MWL's Larry MacPhail Award Nominee for Third Straight Year
Wisconsin in the mix for major national award again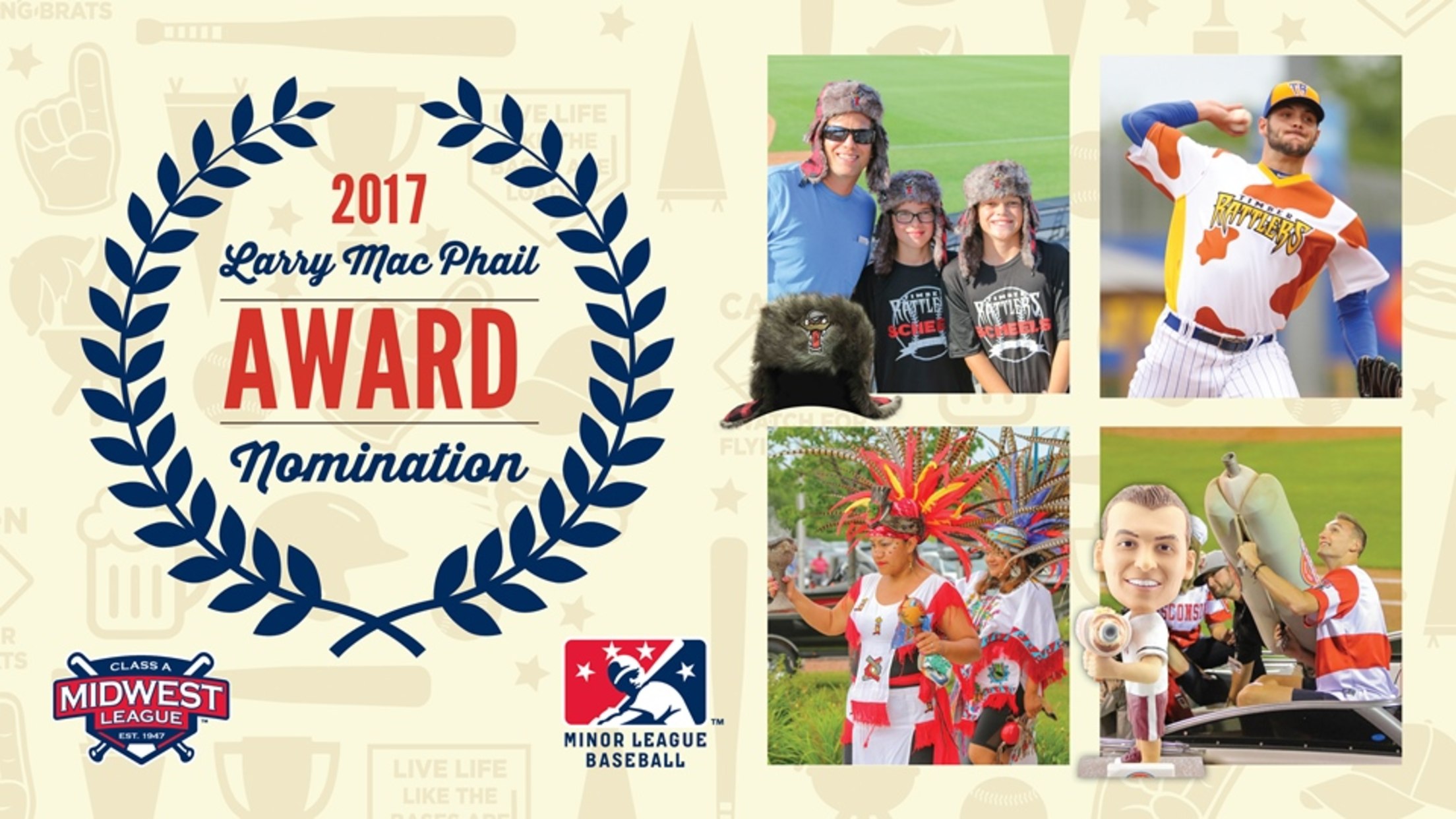 GRAND CHUTE, WI - The Midwest League has nominated the Wisconsin Timber Rattlers for the 2017 Larry MacPhail Award. This is the third straight season - and fourth time since 2012 - that the Midwest League has selected the Timber Rattlers in a vote of league executives after the 2017
GRAND CHUTE, WI - The Midwest League has nominated the Wisconsin Timber Rattlers for the 2017 Larry MacPhail Award. This is the third straight season - and fourth time since 2012 - that the Midwest League has selected the Timber Rattlers in a vote of league executives after the 2017 season.
The Larry MacPhail Award is presented to the team that demonstrated outstanding and creative marketing and promotional efforts within its community, its ballpark (including non-game day events), and in media and promotional materials.

As the Midwest League's nominee, Wisconsin is up for the National Larry MacPhail Promotional Trophy. The Rattlers are competing with nominees from other minor leagues. The national winner will be named during Baseball's Winter Meetings at Walt Disney World's Swan & Dolphin Resort in Orlando, Florida. The Winter Meetings will be held from December 10 through December 14.

"We are honored to once again be the Midwest League nomination for Minor League Baseball's Larry MacPhail Promotional Award," said Timber Rattlers president Rob Zerjav. "We have a group of very creative individuals on our staff and we take a lot of pride in providing our fans with an amazing entertainment experience at the ballpark."
The Timber Rattlers won the national Larry MacPhail Award at the 2012 Winter Meetings and were the Midwest League nominees in 2012, 2015, and 2016.