T-Rat Talk: Justin Jarvis
Improved mindset places young pitcher among Midwest League leaders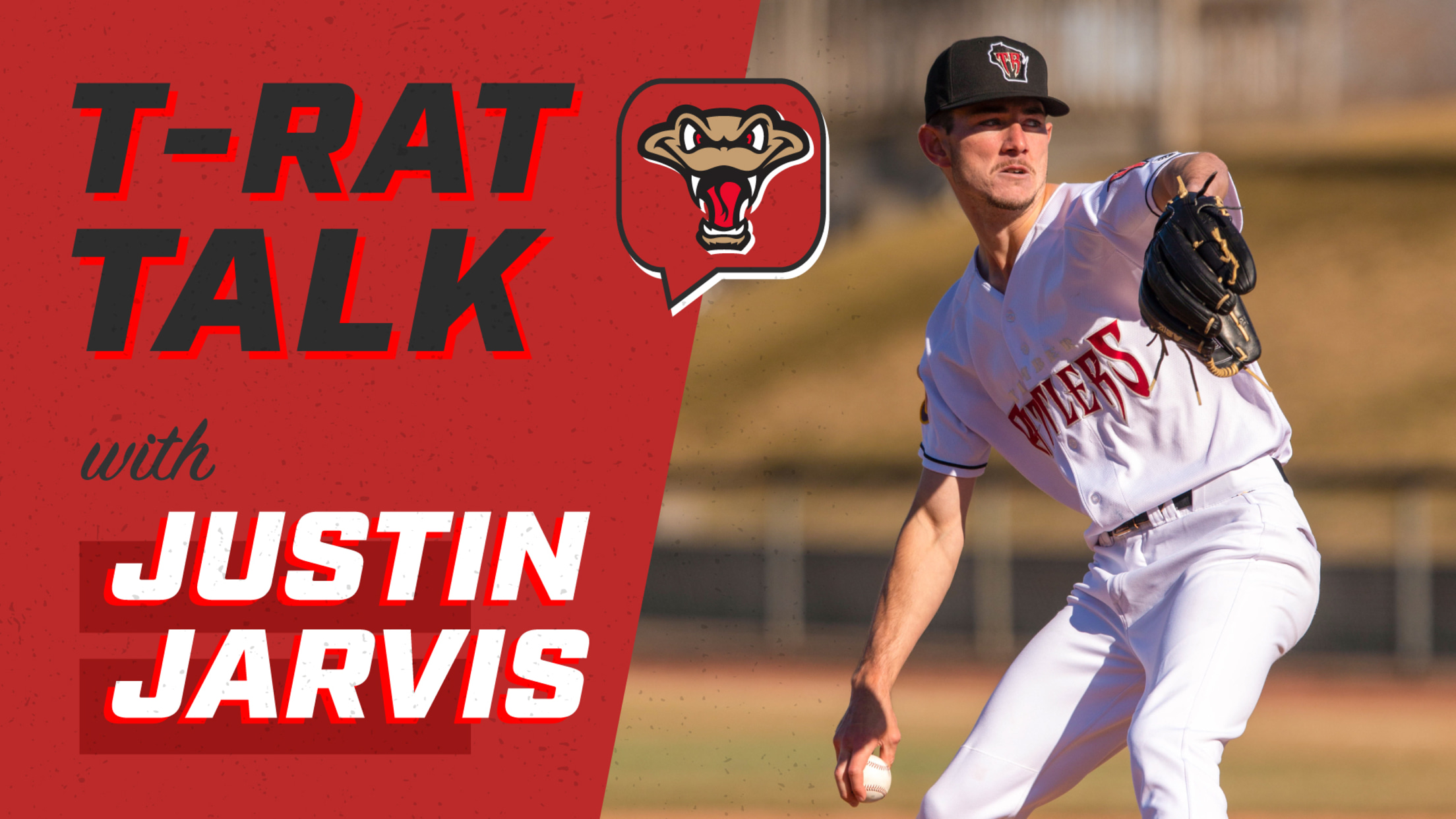 In May of 2019 Timber Rattlers pitcher Justin Jarvis drove into the parking lot at Neuroscience Group Field at Fox Cities Stadium for the first time. He was only 19 years old and less than a year removed from graduating high school, but the Brewers had selected him in the
In May of 2019 Timber Rattlers pitcher Justin Jarvis drove into the parking lot at Neuroscience Group Field at Fox Cities Stadium for the first time. He was only 19 years old and less than a year removed from graduating high school, but the Brewers had selected him in the fifth round of the 2018 draft and promoted him aggressively, advancing him to the full season level after just ten appearances in rookie ball.
"I thought it was awesome, just being in a new city, new everything, everywhere you go is going to be new. I loved it. I still like it a lot, it's just that I've been here a long time and I'm ready to see some new cities and some new stadiums and some new teams," Jarvis said.
A combination of unprecedented events and unusual circumstances have given Jarvis an extended opportunity to become familiar with the Fox Cities. He spent most of the 2019 season with the then Low-A Timber Rattlers, and when Minor League Baseball resumed after the cancelled 2020 season the Brewers promoted him to the High-A level. The minor leagues were restructured before the 2021 season, however, so Jarvis' new level looked a lot like the old one: He spent the 2021 season with the now-High A Timber Rattlers.
That change in the Brewers organizational ladder may have cost Jarvis an opportunity to pitch close to home: He's a native of Mooresville, North Carolina, less than a three-hour drive from the Brewers' former High-A and now Low-A affiliate, the Carolina Mudcats, and the organizational shift led to him skipping over that league. The 2020 season did, however, provide him an opportunity to pitch even closer to home for a bit.
"I made three starts for a college summer ball team in my hometown (the Southern Collegiate Baseball League's Mooresville Spinners)," Jarvis said. "When they played non-league games or non-conference games, I would start for them, two to three innings, and send the Brewers video and stuff. I got to get in a little bit of baseball, not too good of competition, but it was definitely some baseball. I didn't get to just do nothing all year."
When affiliated baseball resumed Jarvis' stay in Appleton was further extended by a challenging 2021 season, where he struggled with injuries and effectiveness. He was given another shot at the High-A level for 2022, where he once again returned to the Timber Rattlers and the Midwest League. Over the weekend he logged his 54th appearance and 47th career start for Wisconsin. At least in part because he played with the organization across his time at two separate levels, Jarvis has struck out more batters and started more games than any other Timber Rattlers pitcher during the organization's time as a Brewers affiliate. He's also in the top three in innings pitched and wins.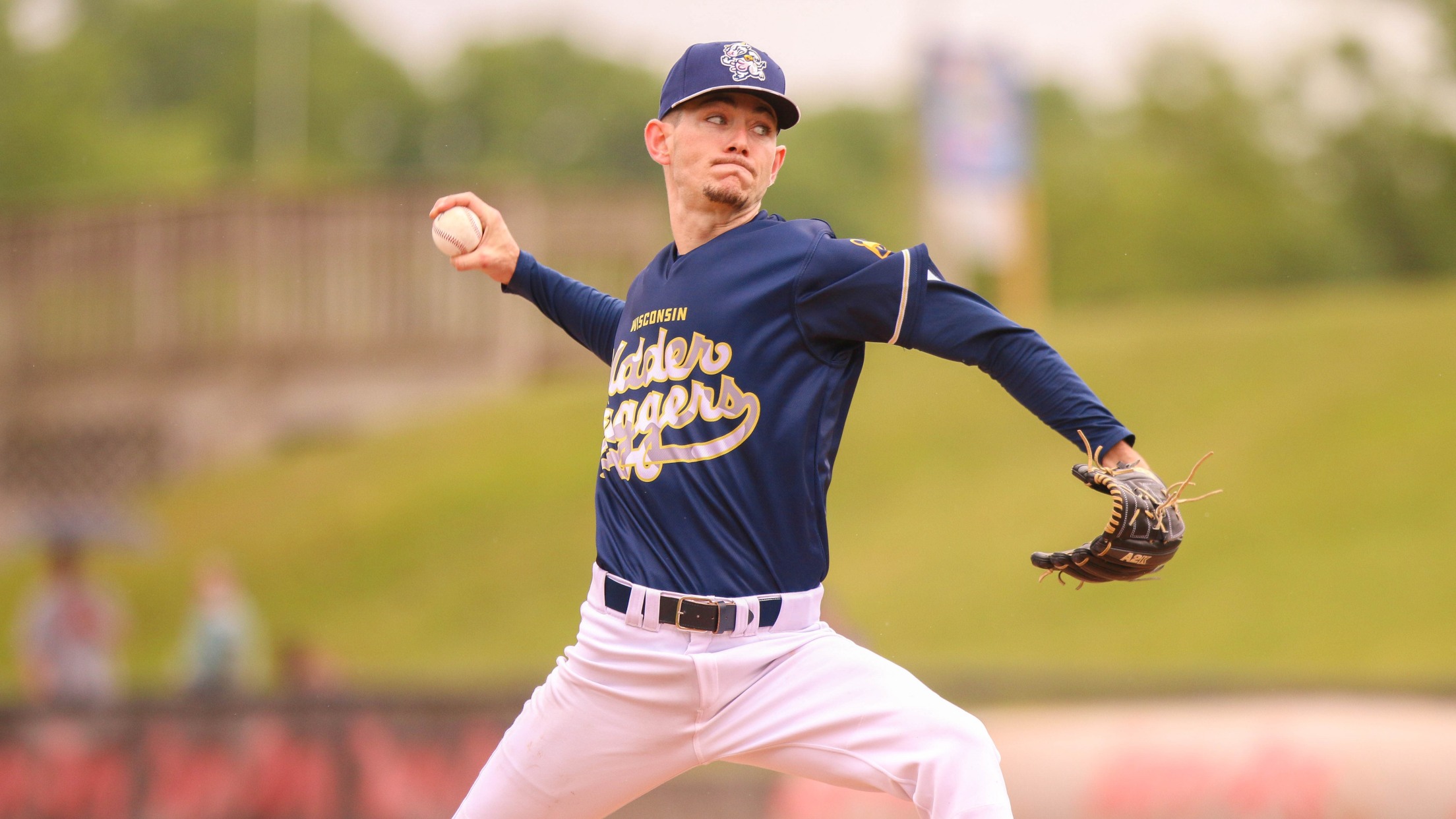 With the Timber Rattlers in 2022, however, Jarvis' performance has turned a corner. Through the first 18 starts of his season he had an ERA under 4 and had already logged 94 innings, more than 30 more than he was able to throw in an injury-abbreviated 2021 campaign. He was the first pitcher in the Midwest this league to make his 18th start and leads the league in both innings pitched and strikeouts. And, despite his extensive experience in Appleton, Jarvis is still about half a year younger than the average Midwest League pitcher.
"I would say just mindset," Jarvis said when asked about the difference in his game in 2022. "I'm not really doing too much different on the mound as far as like, mechanics or anything like that. It's just kind of mindset from my previous years, going into starts knowing I have the stuff and I can do this, versus 'my stuff's ok and I don't know how I'm going to do today.' Just going into it with confidence more."
With that increase in confidence has come the ability to pitch deeper into games. Jarvis had only logged seven innings in one game in his career before he did it against Beloit on June 11 of this year, and then he did it twice more in a span of three starts on July 4 and 16. Over a span of 13 starts from May 6 through July 16 Jarvis pitched five innings or more 12 times, posted a 2.89 ERA, logged 94 strikeouts in 74 2/3 innings and held opposing batters to a .282 on-base percentage.
Another lockdown outing for Justin Jarvis, stacking up a career-high 11 strikeouts on Friday 💪🔥

Since mid-May, he's thrown 40.1 innings and struck out 54 batters, 4th most in all of MiLB. pic.twitter.com/NdNDJyIwbT

— Brewers Player Development (@BrewersPD) June 21, 2022
That span of about nine weeks included more innings than Jarvis was able to throw in his entire 2021 season, and his durability through this stretch has been a point of pride for him.
"I would say just turning it around off last year," Jarvis said when asked what he's proud of from this season. "Last year, if you saw my season, you know it wasn't that great. If I was pitching, I wasn't pitching that great. And then I was hurt a lot. Staying healthy, I've been on that five-day rotation for a little bit, so just staying healthy and being able to pitch every time I'm supposed to pitch."
In the meantime, Jarvis remains one of the youngest pitchers on the Timber Rattlers roster but his experience in the league makes him a go-to source for questions from his teammates.
"I would say most cities we show up to, everybody's asking where we go here, where do we do this, whatever. Most of the time when we show up to a new field they're like 'how do we get to the clubhouse here? Anywhere to eat here? How's the hotel here?' A lot of guys are asking me a lot of stuff this year," Jarvis said.
Jarvis has enjoyed his time in Appleton but, as is the case for most players, he's also hopeful for the opportunity to experience the challenge of the next level.
"One of the main things that any player in Minor League Baseball thinks about, they're lying to you if they're telling you they're not, is moving up," Jarvis said. "That's just one of those things you've got to put in the background, and it's super tough to do. To pitch good and stuff, you've got to put that on the back burner because if you're out there thinking, 'oh, I hope I do good this time because if I go down in this spot I'm not going to move,' stuff is not going to go your way, probably."
With that said, Jarvis said he would advise the next generation of Timber Rattlers to enjoy their time in Appleton, however long their stay might be.
"I'd say Appleton is probably going to be one of the best experiences you're going to get in all of our affiliates. Maybe not Nashville, because it's like a tourist town. But the fans, they actually care and stuff being so close to Milwaukee. It's actually pretty fun to play there," Jarvis said.