Rattlers and Elite Smiles Dental Make an Oral Health Challenge to Children 12 and Younger
Complete the challenge and earn two free tickets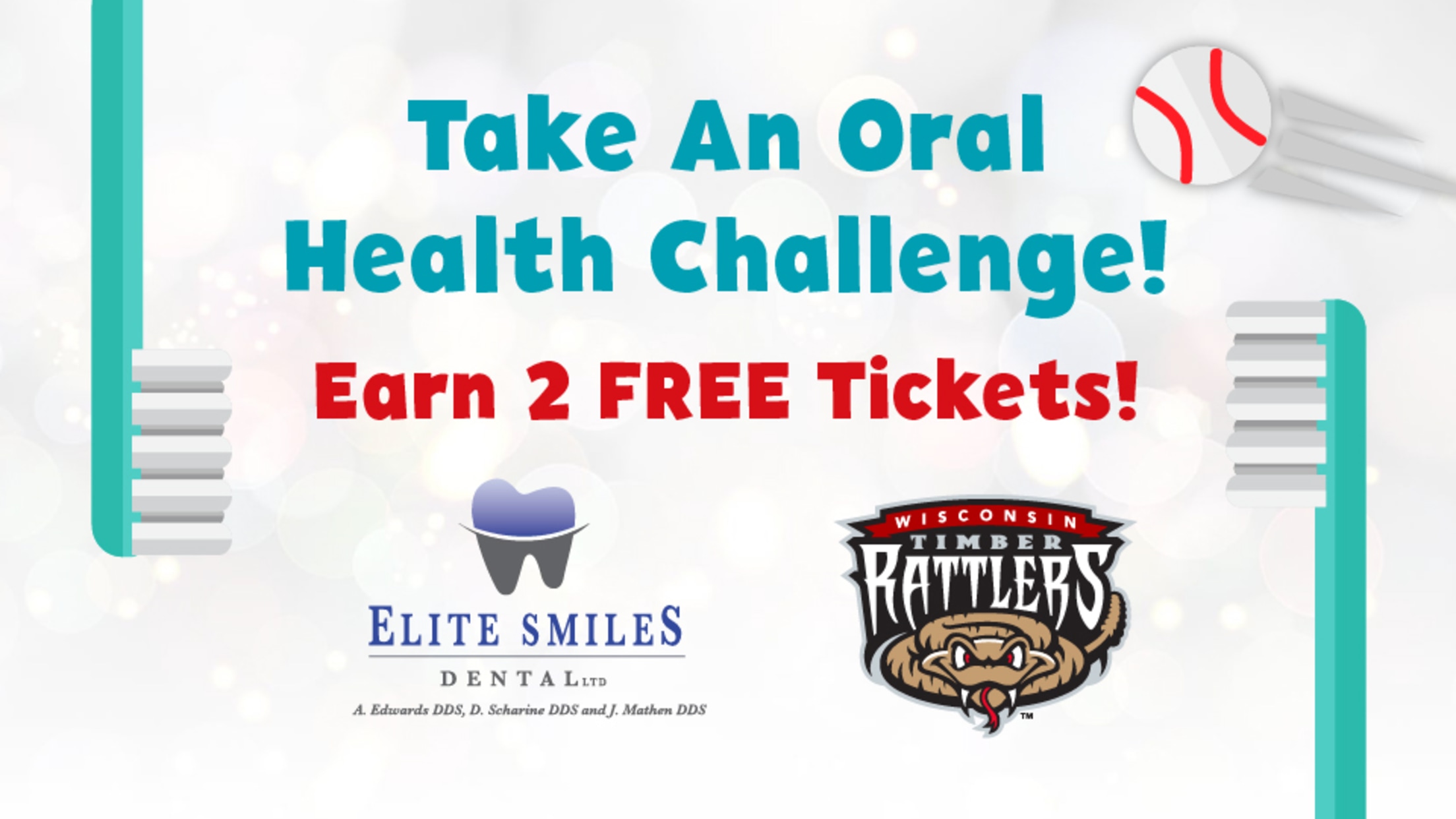 GRAND CHUTE, WI - Elite Smiles Dental and the Wisconsin Timber Rattlers want your children to have healthy teeth and gums. That is why they are asking children 12 years of age and younger to take the Oral Health Challenge. Each participant who successfully completes the challenge will receive two
GRAND CHUTE, WI - Elite Smiles Dental and the Wisconsin Timber Rattlers want your children to have healthy teeth and gums. That is why they are asking children 12 years of age and younger to take the Oral Health Challenge. Each participant who successfully completes the challenge will receive two free tickets to a Timber Rattlers game.
Here is how the challenge works:

Brush twice a day for one week

Floss once a day for one week

Check off the days you brushed and flossed on the form

Fill out the form and return to the Timber Rattlers
Once a participant has turned in a completed form, the participant will receive two reserved seat tickets to one of four Oral Health Days at Neuroscience Group Field at Fox Cities Stadium. Those days are Thursday, May 18; Monday, June 12; Monday, July 24; and Tuesday, August 8.
Completed forms will be accepted until August 1, 2017.
Challengers may also want to come to the game on Friday, June 9 when the Rattlers and Elite Smiles Dental will be giving away a toothbrush holder to the first 1,000 fans. Game time is 7:05pm.
Partial season and group ticket packages are currently available for the 2017 season.
Tickets packages are available online
, over the phone at (920) 733-4152 or (800) WI-TIMBER, and in person. Individual game tickets for this season
are also on sale now
. Groups of 20 or more may order tickets over the phone or in person. The Neuroscience Group Field at Fox Cities Stadium Box Office is open from 9:00 am until 5:00 pm Monday through Friday and from 10:00am to 3:00pm on Saturdays.