RATTLERS INDIVIDUAL TICKETS FOR 2020 SEASON ON SALE MARCH 14
Event starts at 10:00 am; Includes Rummage Sale and Help for the Homeless Hygiene Drive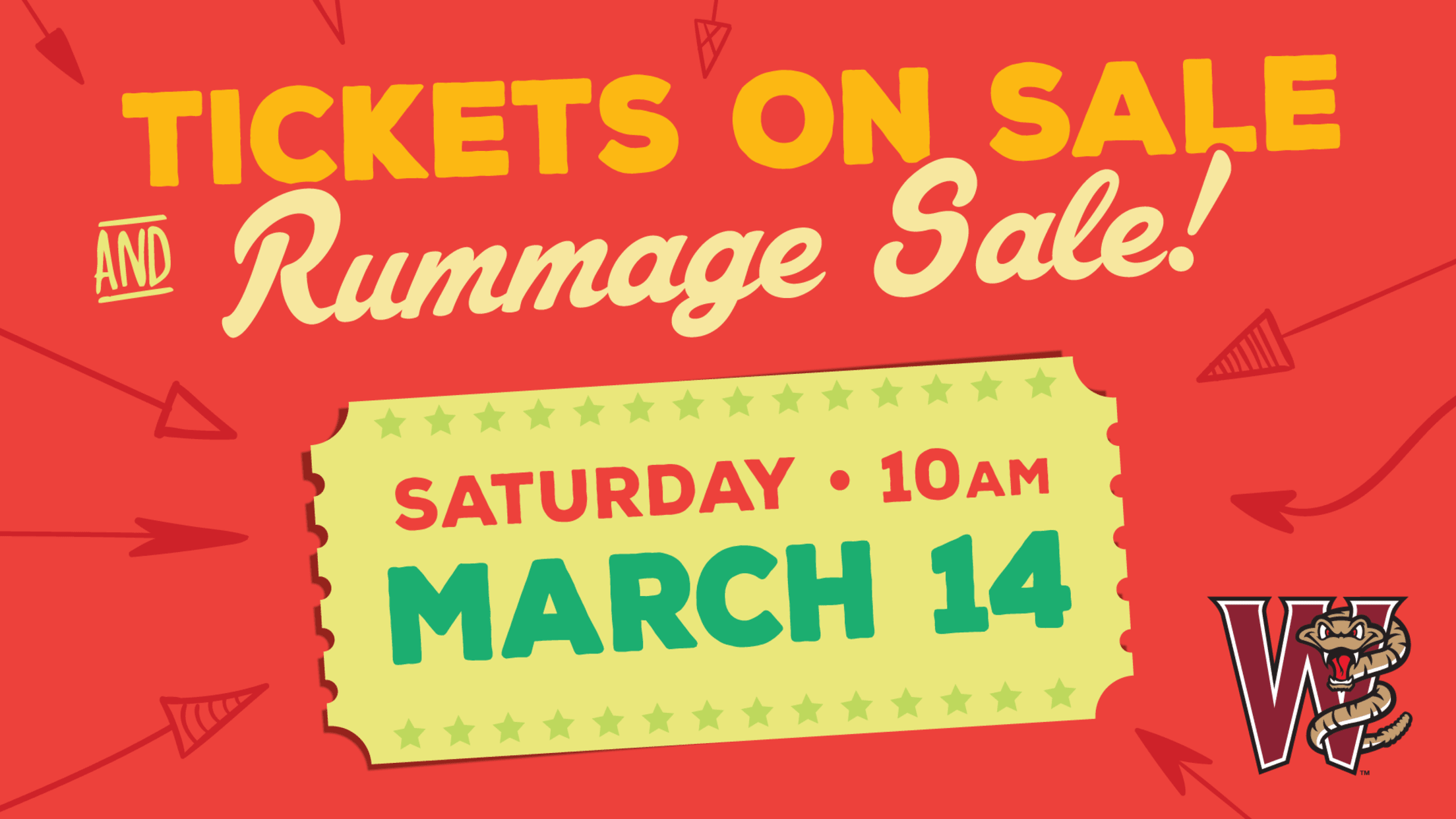 GRAND CHUTE, WI - The wait is almost over Wisconsin Timber Rattlers fans! You will be able to guarantee your favorite seats for your favorite games during the 2020 Midwest League season when individual tickets go on sale Saturday, March 14 at 10:00am.Fans may purchase individual game tickets for 2020
GRAND CHUTE, WI - The wait is almost over Wisconsin Timber Rattlers fans! You will be able to guarantee your favorite seats for your favorite games during the 2020 Midwest League season when individual tickets go on sale Saturday, March 14 at 10:00am.

Fans may purchase individual game tickets for 2020 in person at the Timber Rattlers Box Office, over the phone at (920) 733-4152 or 1-800-WI-TIMBER, or through the team's website. The Box Office at Neuroscience Group Field at Fox Cities Stadium will be open from 10:00am to 3:00pm on March 14.

If you have already purchased a season ticket package for this season, you may pick up your tickets in person in the Leinie Lodge at the ballpark on March 14 from 10:00am to 3:00pm.

The Rummage Sale will be on the main concourse of the stadium. Items available include game-worn jerseys, jersey nameplates, locker signs, lineup cards, and various other Timber Rattlers items.

The Snake Pit Team Store will also be open from 10:00 am to 3:00 pm on March 14 and will be offering a 50% discount on all store merchandise, excluding 2020 Kids' Club memberships.

The first 500 fans to attend the event will receive a free hot dog, a free soda, and a free bag of popcorn by visiting the Leinie Lodge.

Neuroscience Group Field at Fox Cities Stadium will also be a collection point for The Family's Help for the Homeless Hygiene Drive. The drive helps stock the shelves of homeless and crisis programs in Wisconsin communities in the area. The most needed items for the drive include:
Cleaning Supplies
Feminine Needs
Bathroom Tissue
Diapers/Baby Care
Hair Care
Deodorant
Dental Care
Body Lotion
Laundry Soap
Kitchen Trash Bags
Paper Towels
Face/Bath Soap
For a full list visit this page at The Family's website. Items may be dropped off in the Snake Pit Team Store during the event.

The Timber Rattlers will begin the 2020 season at home against the Burlington Bees on Thursday, April 9. Game time is 6:35pm.

Ticket packages for 2020 are available from the Wisconsin Timber Rattlers ticket office by calling (800) WI-TIMBER or (920) 733-4152, stopping at Neuroscience Group Field at Fox Cities Stadium, or online at timberrattlers.com. The ticket office is open from 9:00am to 5:00pm Monday through Friday.