Wisconsin Stops Quad Cities 6-3
Rattlers snap four-game losing streak with victory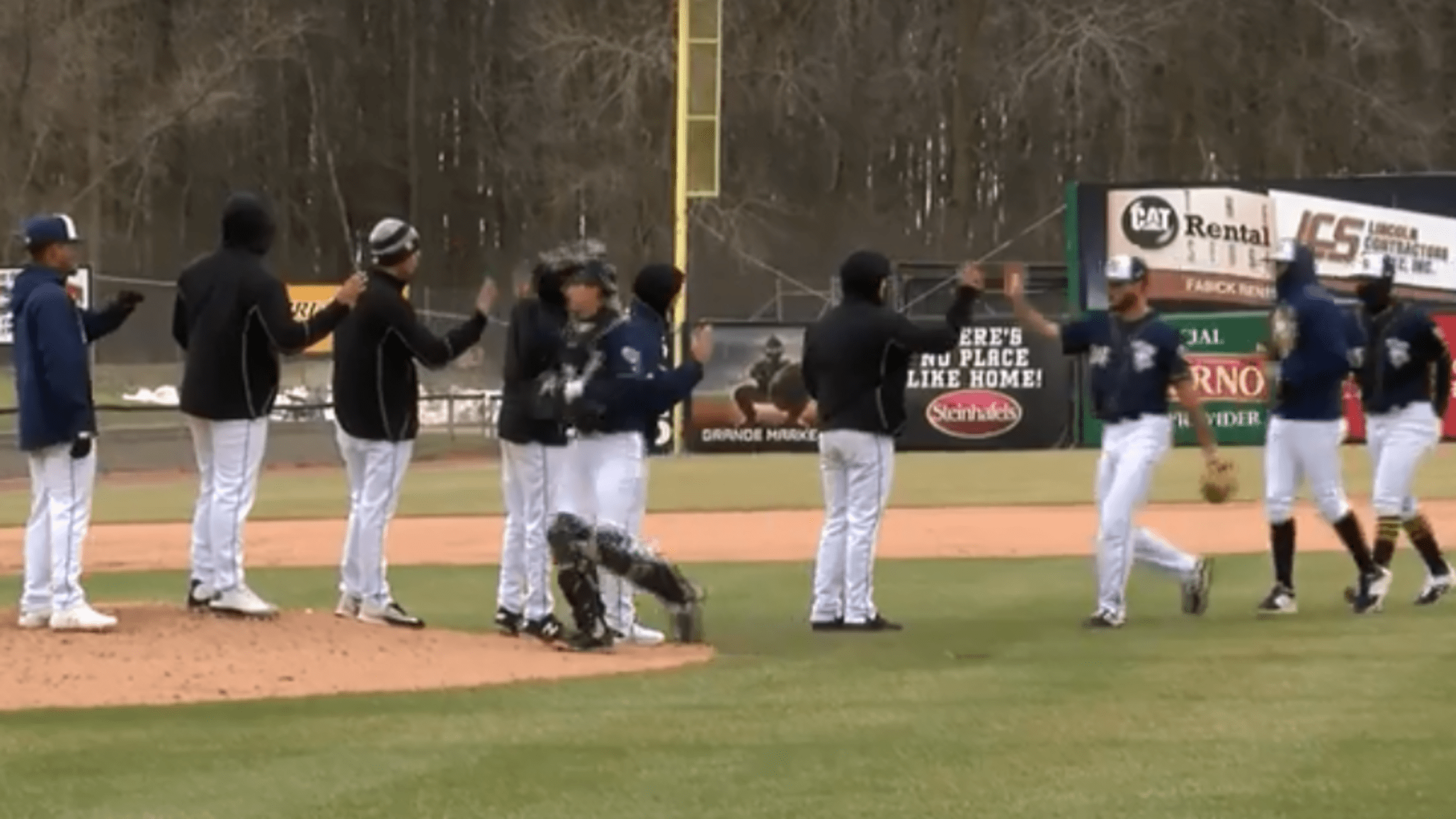 GRAND CHUTE, WI - The Wisconsin Timber Rattlers got out to a fast start on a cold day at the ballpark to beat the Quad Cities River Bandits 6-4 on Sunday afternoon. The Rattlers scored twice in the bottom of the first inning to grab a lead they would never
GRAND CHUTE, WI - The Wisconsin Timber Rattlers got out to a fast start on a cold day at the ballpark to beat the Quad Cities River Bandits 6-4 on Sunday afternoon. The Rattlers scored twice in the bottom of the first inning to grab a lead they would never relinquish on the way to ending a four-game losing streak.
Wisconsin (5-5) grabbed their first lead of the series with a pair of runs in the first inning. Brice Turang and Yeison Coca drew walks to start the rally. Both moved into scoring position on a wild pitch. David Fry knocked both runners home with a double for the 2-0 lead.

Quad Cities (6-4) got on the scoreboard in the top of the third. Marty Costes singled, stole second, and went to third on a grounder. Jeremy Pena drove in Costes with a sacrifice fly to cut the Wisconsin lead to one run.

The Rattlers added to their advantage in the bottom of the fourth. Turang knocked in the first run with a double. Chad McClanahan stepped to the plate with the bases loaded and two outs and smacked a single to left to score two runs for a 5-1 lead.

Justin Bullock was the starting pitcher for the Rattlers and put himself in line for the win with five solid innings. He allowed a run on two hits and two walks with five strikeouts over five innings.

In the sixth inning Je'Von Ward knocked in Wisconsin's sixth run with a double.
Scott Schreiber, a graduate of Kimberly High School, led off the top of the seventh inning with a double for the River Bandits. He went to third on a grounder by Jonathan Lacroix. Austin Dennis drove in Schreiber with ground out to short.

The Bandits chipped away with another run in the top of the eighth inning. Enmanuel Valdez drove in a run with a double and that was all for Wisconsin reliever Adam Hill.

Peter Strzelecki took over for Hill and got the final two outs in the eighth. Strzelecki closed out the game in the ninth for the save. He had a strikeout to start the last inning before giving up a single. Strzelecki finished the game by getting Dennis to ground into a 6-3 double play.

Wisconsin took advantage of eight walks by Quad Cities pitchers in the game. The Rattlers also ended the River Bandits five-game winning streak with Sunday's triumph.
The Timber Rattlers hit the road for a six-game trip that starts on Monday against the Beloit Snappers at Pohlman Field. Scotty Sunitsch (1-1, 6.23) is the scheduled starting pitcher for Wisconsin. Beloit will counter with Chase Cohen (1-1, 1.93). Game time is 6:30pm. The broadcast is on AM1280, WNAM and the TuneIn Radio app starting with the Papa John's Pizza Pregame Show at 6:10pm.