WooSox Take 13th Out of Last 14 in Comeback Win Over IronPigs
De La Guerra Cracks Four Hits, Homers in 5-4 Victory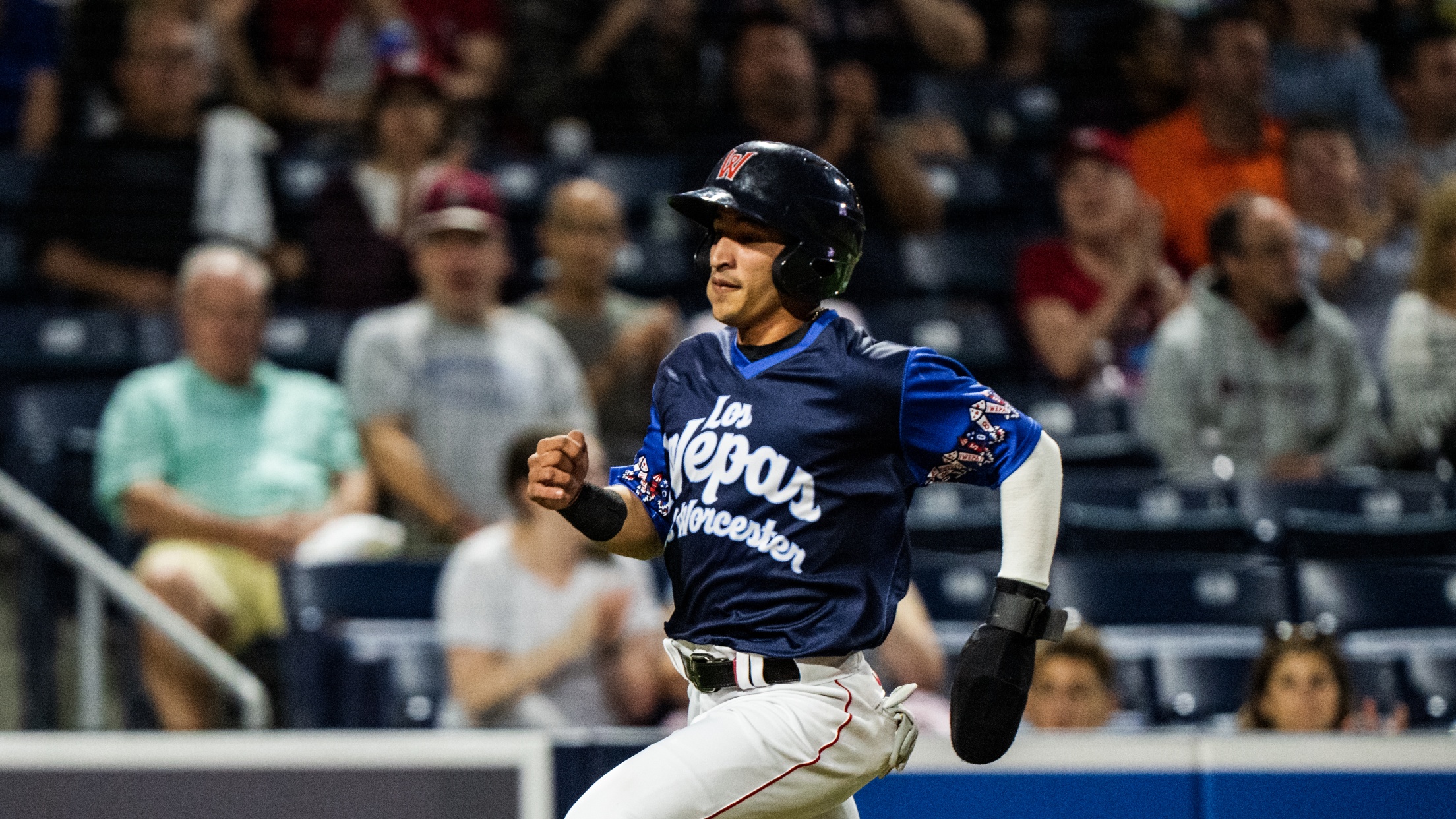 WORCESTER, M.A. — A seventh inning rally pushed the Worcester Red Sox (61-47) past the Lehigh Valley IronPigs (48-59), a 5-4 victory on Tuesday night that sealed the home team's 13th win in 14 games. The WooSox entered the bottom of the seventh inning trailing 4-3, an inning that began
WORCESTER, M.A. — A seventh inning rally pushed the Worcester Red Sox (61-47) past the Lehigh Valley IronPigs (48-59), a 5-4 victory on Tuesday night that sealed the home team's 13th win in 14 games.
The WooSox entered the bottom of the seventh inning trailing 4-3, an inning that began with Chad De La Guerra in the box. IronPigs' reliever Seranthony Dominguez got it to a 1-2 count, and De La Guerra jumped on the fourth pitch, blasting it deep over the right field wall to even the game on De La Guerra's third hit in a four-hit night. Worcester kept it rolling in the inning, loading the bases for Jeter Downs with Jeff Singer on the mound. Singer's first pitch to Downs bounced to the backstop, allowing Johan Mieses to charge home with the go-ahead run.
Darwinzon Hernandez, making his first appearance as a Major League rehabber from Boston, put up a scoreless eighth. The left-hander threw 15 pitches, walking one and striking out one. Austin Brice delivered a runless ninth for his first save, and the WooSox notched their seventh straight win in their first game at Polar Park since August 21.
Worcester scored twice in the bottom of the third on RBI singles by Tate Matheny and Connor Wong. Matheny notched his 22nd Triple-A RBI on the swing, while Wong brought home his 21st and the 12th since the start of August.
Lehigh Valley took the lead on a run-scoring error off the bat of Adam Haseley in the fourth and a two-run homer by Nick Maton in the fifth. Maton's long ball marked the final pitch for starter Daniel Gossett, who allowed two earned runs over 4.2 innings with five walks. Since Gossett returned from the injured list on August 19, Worcester is 4-0 in his starts.
Matt Joyce put the IronPigs back on top with a run-scoring double in the sixth off Colten Brewer before the WooSox answered with the go-ahead seventh.
Worcester won for the fifth time when trailing after the sixth inning—three of those five wins have come during the 13-game stretch in which the team is 12-1.
The WooSox continue the six-game series Wednesday at 6:35 p.m. against the Lehigh Valley IronPigs at Polar Park. Radio coverage starts live at 6:15 p.m. on 98.9 Nash Icon and the WooSox Radio Network. Lehigh Valley's Vince Velazquez (0-0, 3.00) is the scheduled starter.