Burncoat Middle School Honor Roll Students Enjoy Lunch in Polar Park's DCU Club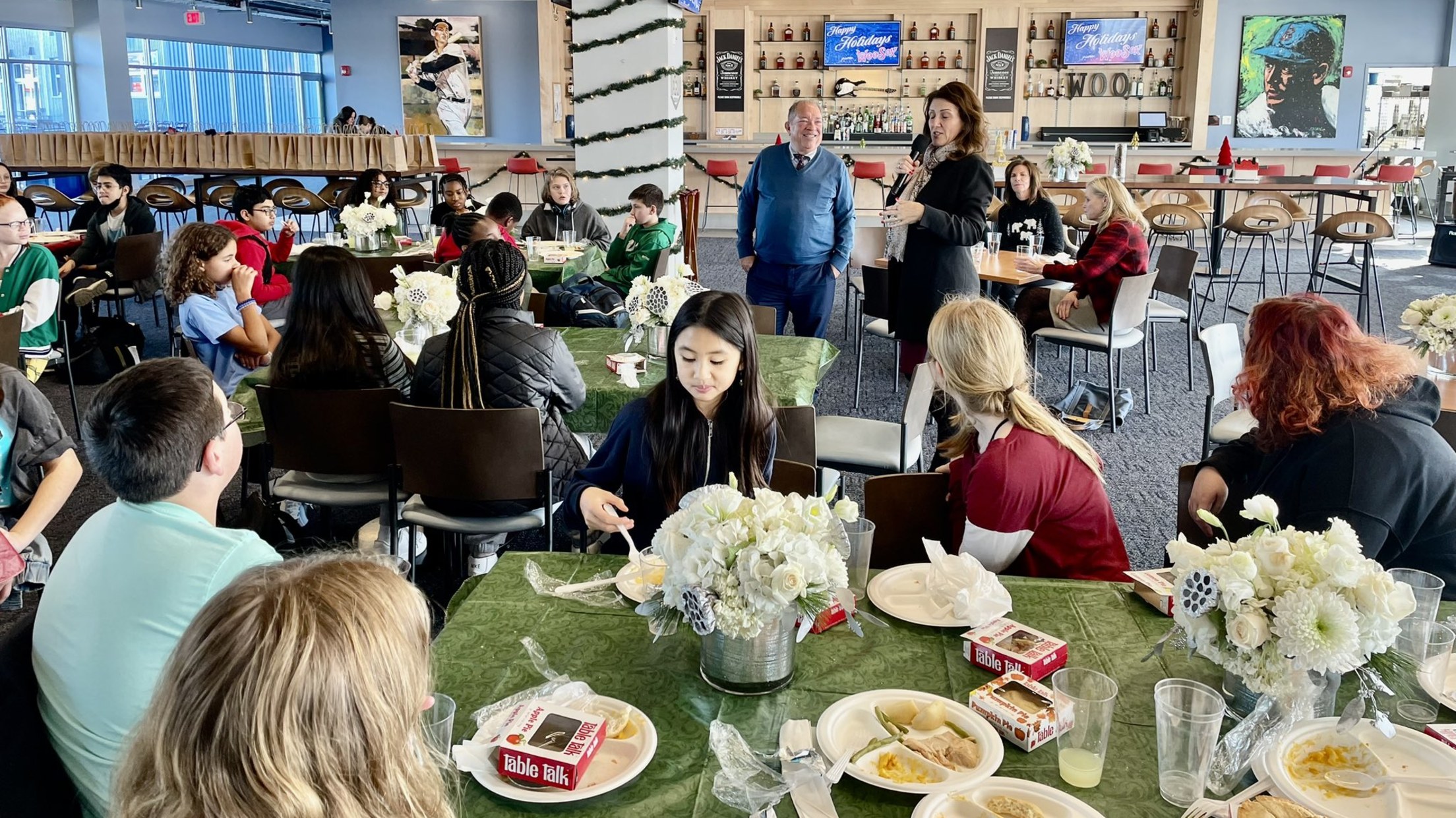 On Thursday, December 8, the Worcester Red Sox treated 61 honor roll students from Burncoat Middle School to lunch in Polar Park's DCU Club as part of the team's second annual Holiday Luncheon that benefits Worcester Public School students. These students were rewarded with lunch for their hard work in
On Thursday, December 8, the Worcester Red Sox treated 61 honor roll students from Burncoat Middle School to lunch in Polar Park's DCU Club as part of the team's second annual Holiday Luncheon that benefits Worcester Public School students.
These students were rewarded with lunch for their hard work in school—and were told to keep in mind the WooSox Scholars program, in which the WooSox Foundation annually provides four $10,000 scholarships to Worcester Public School students in eighth grade.
WooSox President Dr. Charles A. Steinberg addressed the students alongside new Worcester Superintendent of Schools, Dr. Rachel H. Monarrez.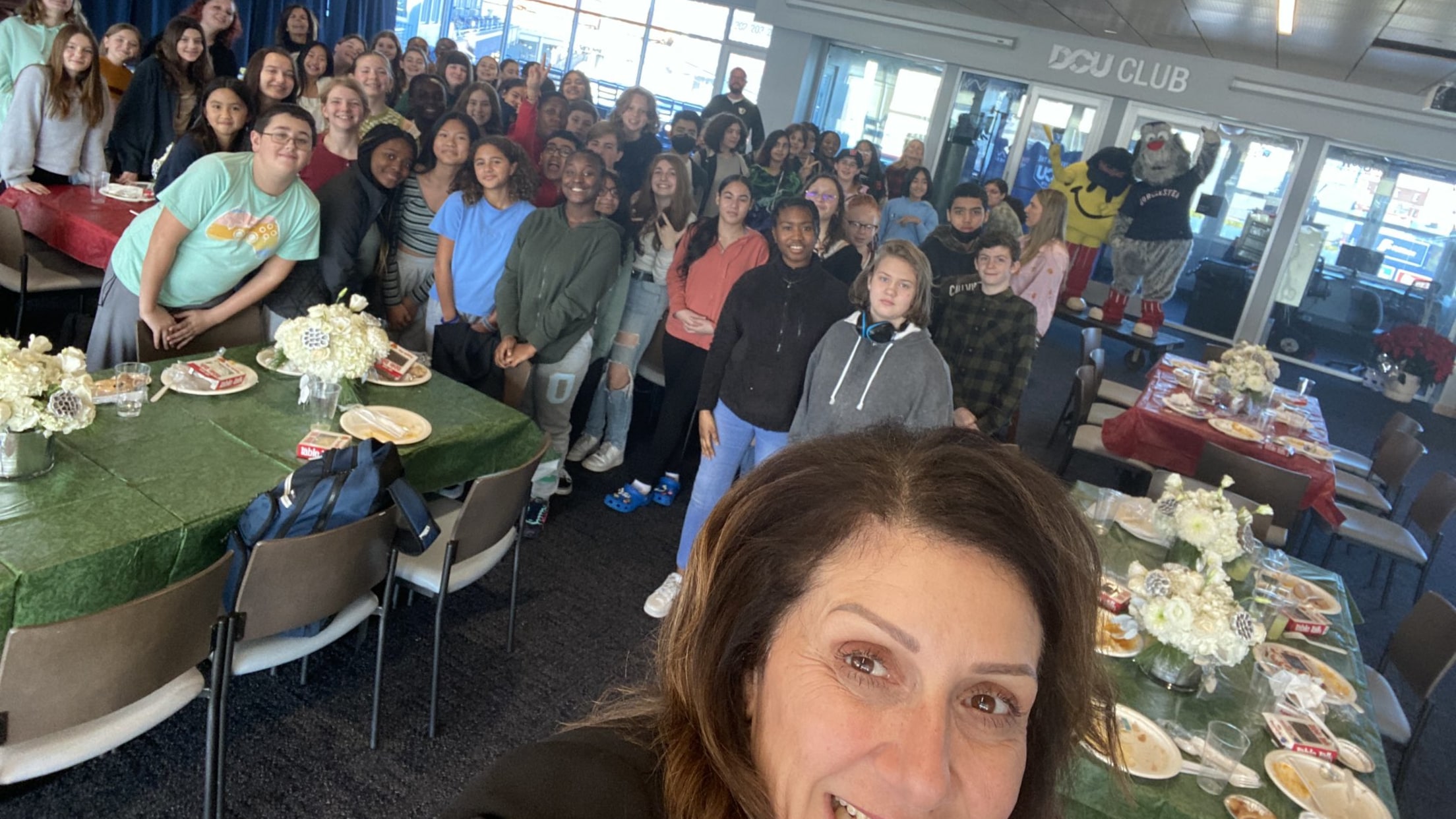 "The Holiday Luncheon we put on for middle school students is a tradition we look forward to every year at Polar Park," said WooSox Vice President of Community & Player Relations, Joe Bradlee. "It was a pleasure to host these honor roll students this year to reward them for their success in the classroom, and we thank Sarah Sanders and the amazing faculty at Burncoat for all of their coordination."
The WooSox closed out the month of December with the team's second annual Holiday Caravan; the club spent three days conducting good deeds in the community. This year, they were joined by WooSox infielder Ryan Fitzgerald and Red Sox Hall of Famer and WooSox hitting coach Rich Gedman.