Akron RubberDucks Owner Ken Babby Named To Crain's Cleveland Power 150 List
Babby, 41, Joins Prestigious List Of CEOs, Politicians, Philanthropists, And Entrepreneurs Who Lead Northeast Ohio's Most Influential Organizations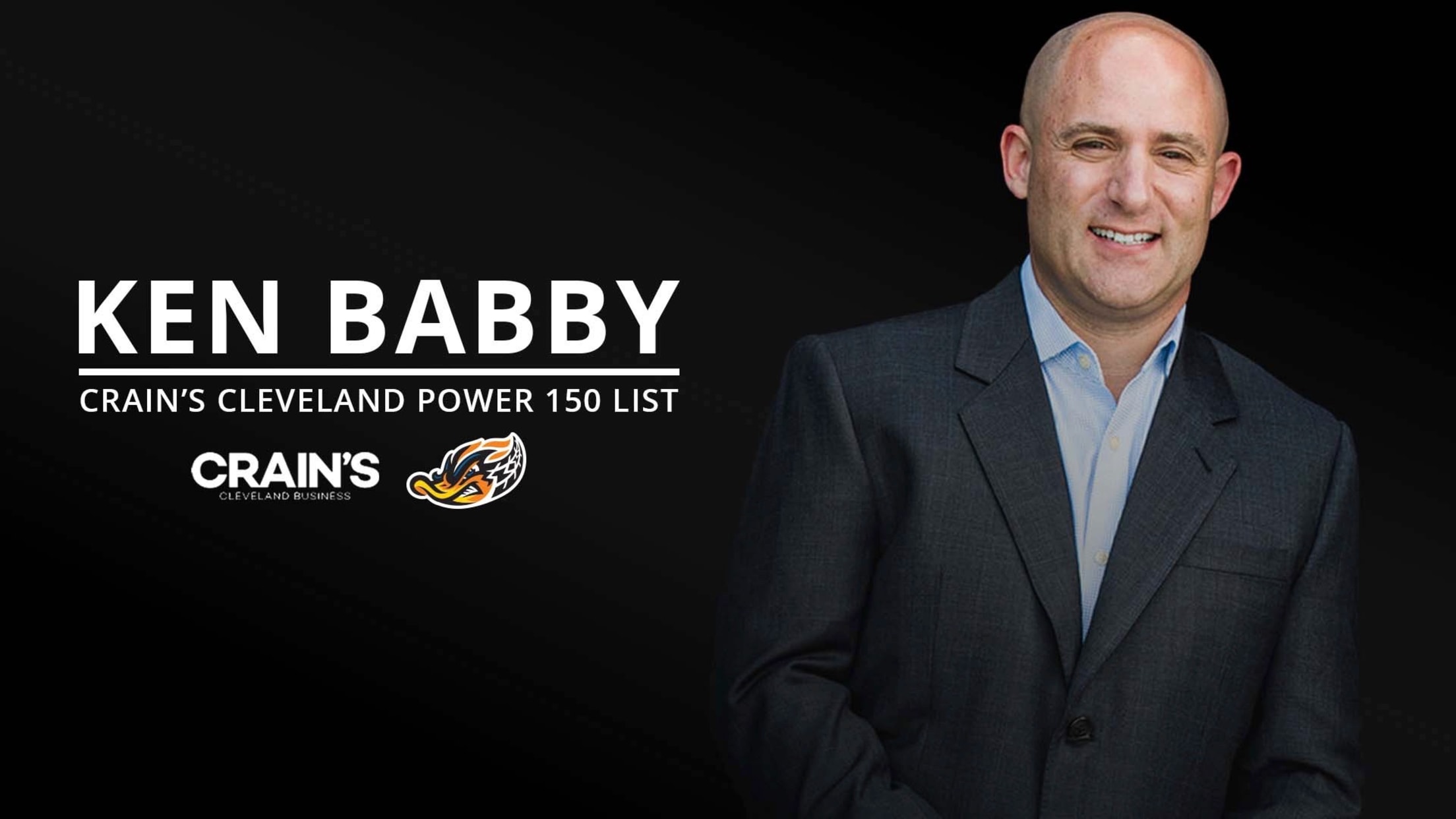 (AKRON, OHIO) January 7, 2021 – The Akron RubberDucks are proud to announce that Ken Babby, Owner and Chief Executive Officer of the RubberDucks, has been named to the Crain's Cleveland Power 150 list. Babby, who purchased the Akron franchise in October 2012, is the youngest multi-franchise owner in professional
(AKRON, OHIO) January 7, 2021 – The Akron RubberDucks are proud to announce that Ken Babby, Owner and Chief Executive Officer of the RubberDucks, has been named to the Crain's Cleveland Power 150 list. Babby, who purchased the Akron franchise in October 2012, is the youngest multi-franchise owner in professional sports.
Since then, Akron RubberDucks baseball have become a centerpiece of downtown Akron and the surrounding community. Ken and his nationally recognized team have brought an affordable and exciting brand of entertainment to the Rubber City. National awards include the franchise winning Minor League Baseball's prestigious Larry MacPhail Award in 2015 as the top promotional team for creative and imaginative ballpark as well as being nominated for the John H. Johnson President's Award, which honors Minor League Baseball's "most complete franchise."
The 2016 season also brought baseball fans from all over the country to the city of Akron with such prominent events as the Double-A Home Run Derby and All-Star Game, as well as an Eastern League championship. The Akron RubberDucks have consistently brought fans all over Northeast Ohio to Canal Park, averaging more than 340,000 visitors per season to the ballpark over the 2014-2019 seasons.
"I am so honored to have been featured alongside such tremendous leaders within the Northeast Ohio region," Babby said. "Northeast Ohio holds such a special place in my heart, and as we have seen over the past year, this community is incredibly strong and resilient. We will continue to build upon and develop the strong relationship our organization has within communities all across the Cleveland and Akron regions. Our mission in delivering quality and safe affordable family entertainment will be more important than ever in the months and year ahead."
Babby was named an Entrepreneur of the Year® 2017 Award winner in the Northeast Ohio region. He was named one of _Sports Business Journal_'s 2016 "Forty Under 40," recognizing excellence and innovation in sports business careers. In 2015, Crain's Cleveland Business also honored him as one of its local 2015 "Forty Under 40" awards.
"This honor simply is not possible without the incredible help of so many people throughout the years—our tremendous RubberDucks front office team, gameday staff and employees, city and state government officials, and of course, my wife, Liz, and my son, Josh," said Babby.
The Akron RubberDucks are the Double-A affiliate of the Cleveland Indians. Fans can purchase tickets by calling 330-253-5151 from 9 a.m. to 5 p.m. on weekdays, or visit www.akronrubberducks.com. For more information about the team, please call 330-253-5151, visit the website at akronrubberducks.com, Facebook page facebook.com/AkronRubberDucks, or on Twitter at @AkronRubberDuck, and Instagram at @akronrubberducks.