Know Before You Go to Canal Park in 2023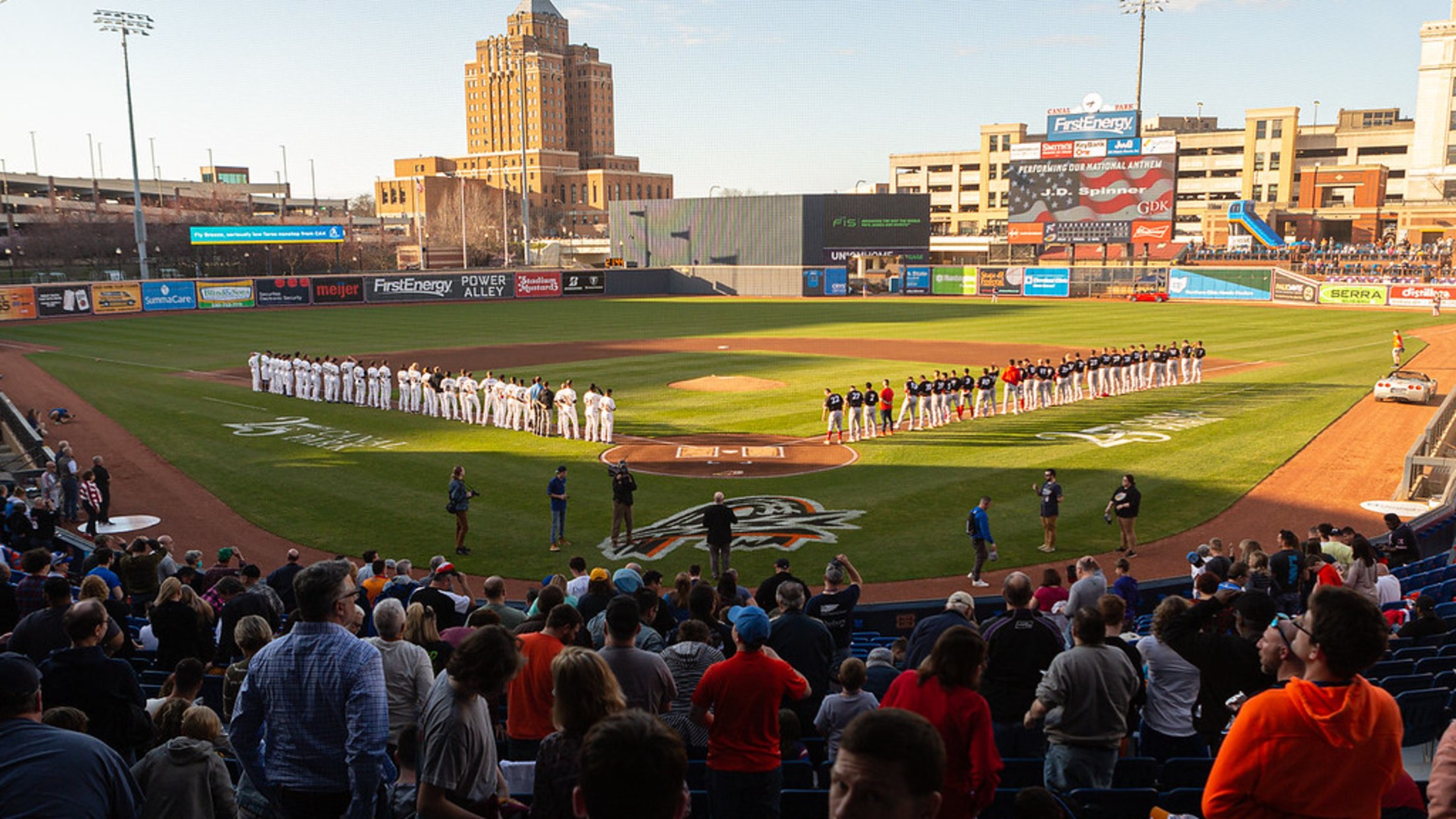 MANAGE YOUR TICKETS CANAL PARK A-Z Welcome to Canal Park The Akron RubberDucks are excited to welcome all of you back to Canal Park for the 2023 season! We can't wait to see all of #QuAkron back out at the ballpark for another season of affordable family fun! To see
Welcome to Canal Park
The Akron RubberDucks are excited to welcome all of you back to Canal Park for the 2023 season! We can't wait to see all of #QuAkron back out at the ballpark for another season of affordable family fun! To see what fun we have in store for you at the game check out the promotions page here. And to find out information about the RubberDucks on the field check out tonight's game notes.
The RubberDucks will be adding two new procedures for the 2023 season that will improve efficiencies and speed up service time. The first of these procedures is a shift to digital ticketing. Digital ticketing allows fans the ability to have more control over their tickets by being able to go online and select games, forward to friends or recall tickets. Digital tickets allow a quicker and easier entry into Canal Park. By adding the ticket to their Apple or Google wallet, fans can easily hold their phone next to the scanner and then enter the game. For any questions about digital tickets or help navigating digital tickets visit our digital ticketing help webpage.
The second new procedure for the 2023 season is Canal Park is going cashless. This change will make transactions at Canal Park more efficient. Fans that bring cash to Canal Park can use the reverse ATM next to Akron-Canton Airport Guest Services to convert cash quickly and easily into a card that can be used anywhere. The reverse ATM is only accessible inside Canal Park and cannot be accessed at Canal Park's box offices. There will be a few exceptions to the cashless policy to help best serve fans of all ages. Kid-programmed days like: Education Days (May 16 and 23) and Big Splash Day (July 18) will be hybrid days where Canal Park will accept cash or card, and the Fun Zone will accept cash or card at every game throughout the season.
"We are always looking to improve fan experience," RubberDucks President and General Manager Jim Pfander said. "We did a lot of research and visited the best sports venues in the business over the past few years. With the move to digital ticketing and a cashless ballpark, we are making transactions at Canal Park faster and easier so fans can spend more time enjoying all the affordable family fun we have planned this season."
The RubberDucks unveiled five new Extreme Food items in 2023. These five are:
Buffalo Chicken Nachos are a pound of nachos. A bed of tortilla chips covered with buffalo chicken dip, bacon bits, jalapeno, green onion, black olives and a ranch drizzle make up this new creation.
All Around the World Dog is three unique jumbo overtopped hot dogs in one order. The first hot dog to make up the extreme creation is a Buffalo Chicken Mac Dog, which is a jumbo hot dog topped with Mac n Cheese, buffalo chicken dip, green onion and a ranch drizzle. The second hot dog is a Kimchi Dog, which is a jumbo hot dog topped with cabbage shredded kimchi, chili sriracha sauce, cucumber and mayonnaise. The third hot dog is a Banh Mi Dog, which is a jumbo hot dog topped with shredded carrots, jalapeno, radish, cucumber, cilantro and cusabi dressing.
Spatz & Amanda's Bases Loaded Breakfast Burger presented by WONE Spatz & Amanda is a half-pound breakfast sandwich. Ground meat topped with American cheese, peppers & onions, potato hashbrown, scrambled eggs and syrup in a bun. The sandwich is available at Sir Loins Grill on the third base side of the concourse and is named for the 97.5 WONE Morning Show Spatz & Amanda.
Emmett's Big Bangin' BBQ Brisket presented by ESPN Cleveland is a half-pound sandwich. This next level offering is comprised of pulled brisket topped with BBQ sauce, cabbage slaw, fried onions, cheddar cheese in a bun with a bag of Lays Chips. This culinary creation is dubbed after Emmett Golden, co-host of the Next Level on ESPN Cleveland, and available at the Bier Garten concession stand down the first baseline at Canal Park.
The Boot Scootin' Boozy presented by WQMX is the first drink to join the extreme lineup. It is a 16 oz vodka lemonade, and your choice of strawberry, raspberry or mango puree with a cowboy boot or hat and a piece of fruit. WQMX listener Brittany Sanders named the signature cocktail via an on-air contest with the country programmed radio station in Akron and is available at the Cutwater Tiki Bar in right field.
You can read all about our full list of Extreme Food items including the fan favorite retuning 98.1 KDD Screamer here.