RubberDucks' Tanner Bibee named Pitcher of the Week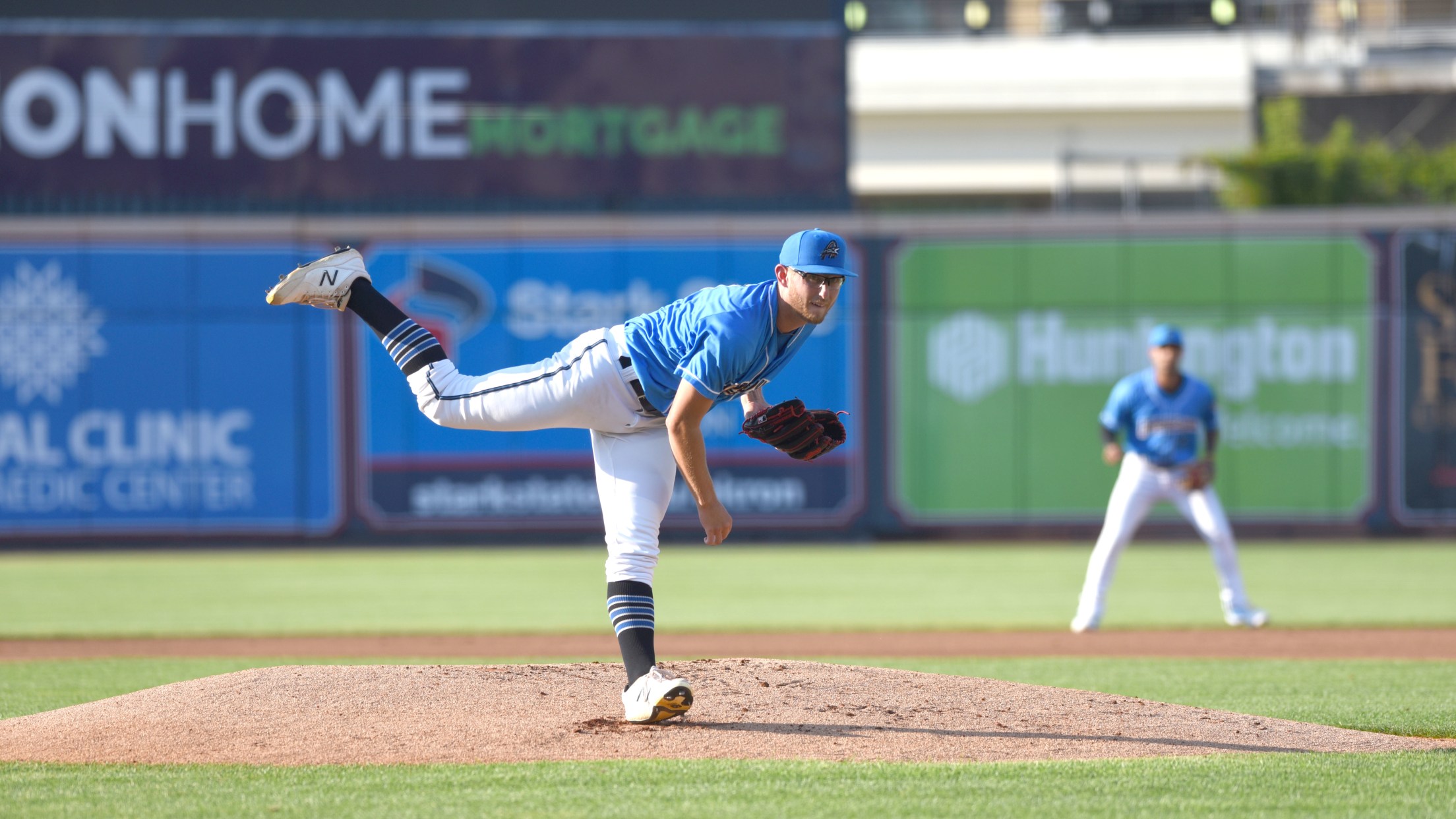 (AKRON, OHIO) August 2, 2022 – Akron RubberDucks right-handed pitcher Tanner Bibee was named Eastern League Pitcher of the Week for Week 16, July 25-31. Bibee tossed six scoreless innings allowing just two hits while striking out four in a no-decision against the Harrisburg Senators on July 27. Bibee's honor
(AKRON, OHIO) August 2, 2022 – Akron RubberDucks right-handed pitcher Tanner Bibee was named Eastern League Pitcher of the Week for Week 16, July 25-31.
Bibee tossed six scoreless innings allowing just two hits while striking out four in a no-decision against the Harrisburg Senators on July 27.
Bibee's honor marks the sixth time a member of the RubberDucks was named Pitcher or Player of the Week this season. Daniel Espino was named Pitcher of the Week for his 14-strikeout performance against Bowie on April 23, Hunter Gaddis was named Pitcher of the Week for his six hitless innings against Binghamton on May 19, Logan Allen was named Pitcher of the Week for his 11-strikeout performance against Hartford on June 16 and Micah Pries was named back-to-back Player of the Week for his performances during the weeks of June 21-26 and June 28-July 3.
A 2021 fifth round pick out of Cal State Fullerton, Bibee is in his first season with the RubberDucks. In four starts with Akron this season, Bibee is 0-1 with a 1.25 ERA, 20 strikeouts and just two walks over 21.2 innings pitched.
The 23-year-old went 2-1 with a 2.59 ERA, 86 strikeouts and just 13 walks over 59.0 innings pitched with High-A Lake County before being promoted to Akron on July 2.
The Akron RubberDucks will begin a six-game series against the Altoona Curve on Tuesday, August 2 at 6:00 p.m. in Altoona. The RubberDucks will return to Canal Park on August 9 to start a series against the Bowie Baysox.
Tickets for all RubberDucks home games are available by calling 855-97-QUACK or by visiting www.akronrubberducks.com.
The Akron RubberDucks are the Double-A affiliate of the Cleveland Guardians. The RubberDucks season is powered by FirstEnergy at Canal Park, with the RubberDucks home all summer through September 18. Fans can purchase tickets by calling 330-253-5151 from 9 a.m. to 5 p.m. on weekdays, or visit akronrubberducks.com/. For more information about the team, please call 330-253-5151, visit the website at akronrubberducks.com, Facebook page facebook.com/AkronRubberDucks, or on Twitter @AkronRubberDuck, and Instagram @akronrubberducks.