Jack Daniel's Old No. 7 Club
An exclusive nook down the left field line (behind section 123) offers a cozy spot perfect for groups of 20 to 28 to have a catered party. This intimate area provides a great place to socialize with your guests and to watch the ballgame.

Jack Daniel's Old No. 7 Club Features:
Premium seats located exclusively in the Jack Daniel's Old No. 7 Club
Excellent menus ranging from Hot Dogs and Hamburgers to BBQ and Fajitas
Dessert & beverage service until top of the 7th inning
Groups of 20-28 may reserve the Jack Daniel's Old No. 7 Club exclusively for any 2020 regular season home game
Souvenir discounts are available on selected items of 20 or more
Souvenir baseballs are available for $4.50 each (must be purchased at time of final payment)
Group name will appear on our message board during the game
Children ages 2-12 years old receive a discount off selected menu price (ask your Isotopes Executive for more information)
Group name and party time will be printed on each individual ticket
Personal Isotopes Executive to help set up your special event.
**Old No. 7 Club dates are based on availability.**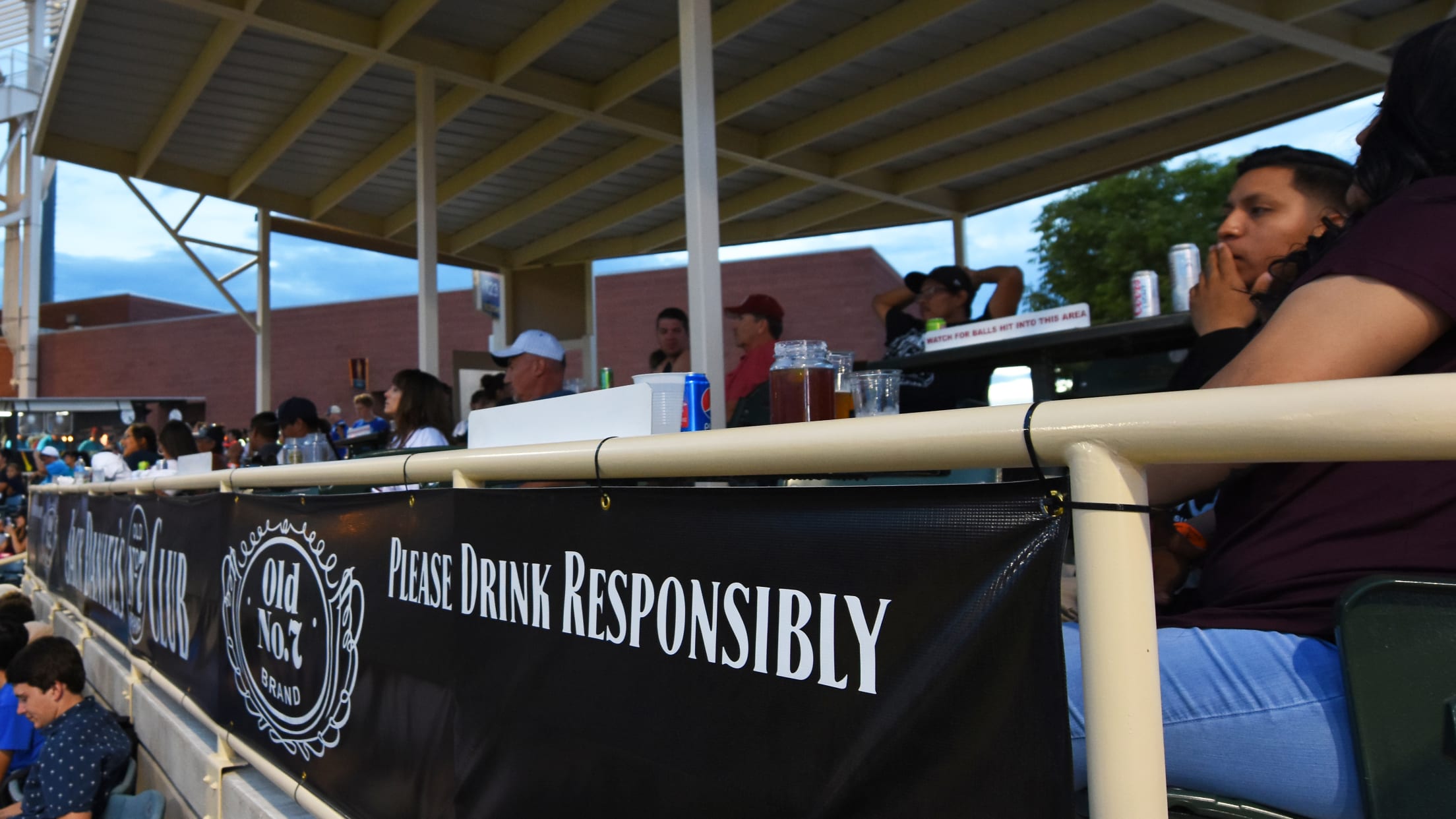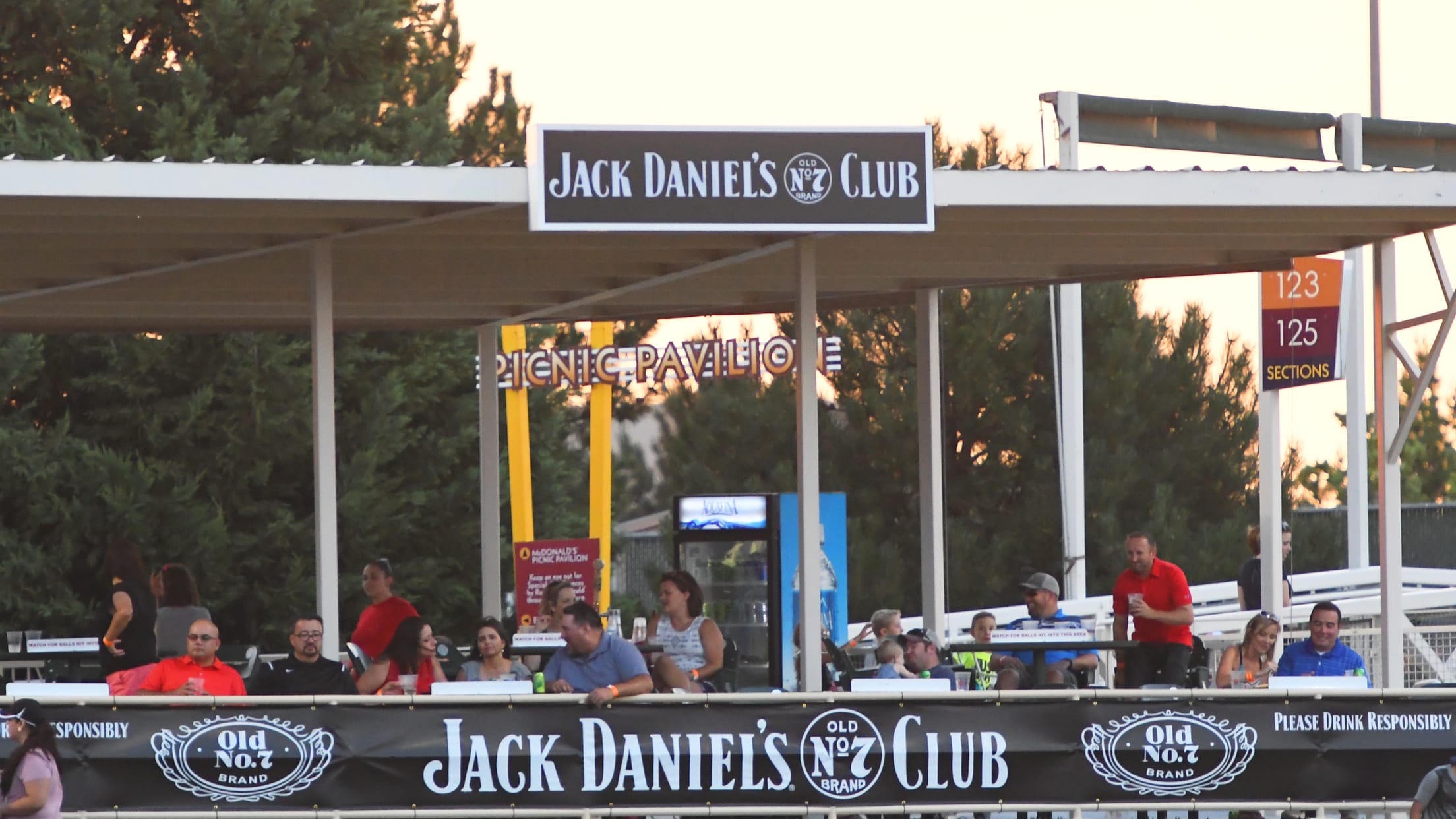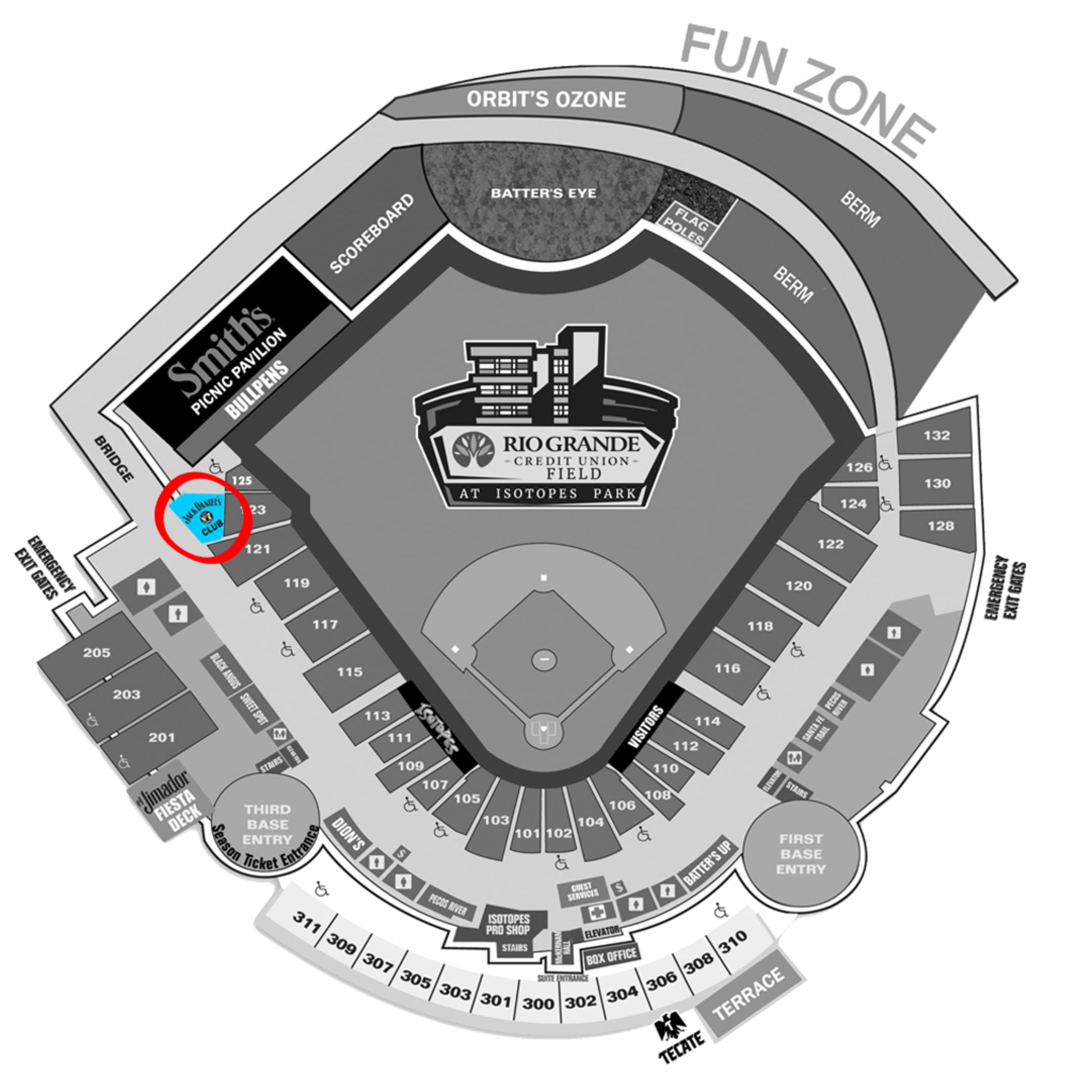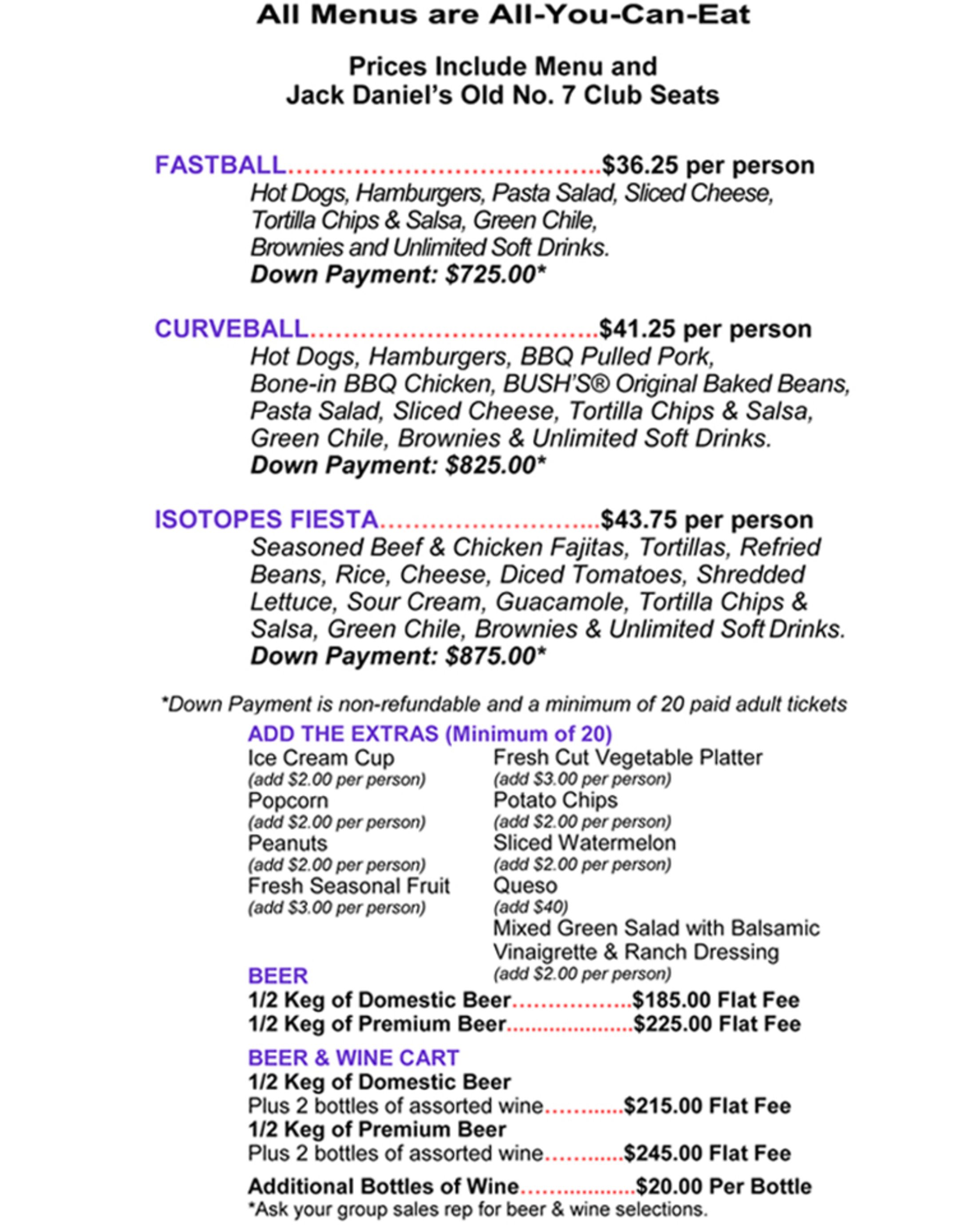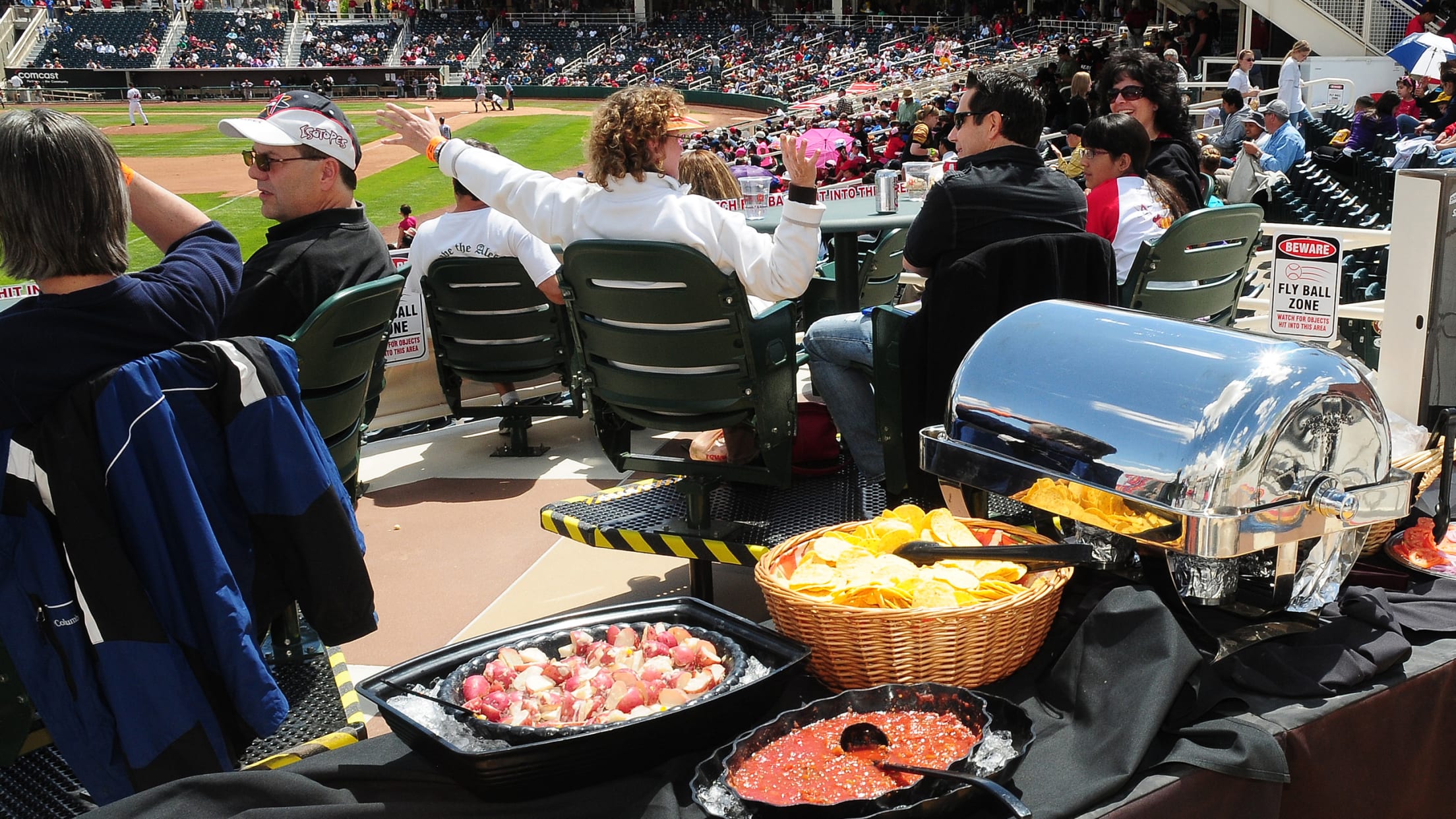 Frequently Asked Questions:
How do I reserve my group? Contact an Isotopes ticket sales executive at (505) 924-BALL.
Does the price include food, beverages and ticket to the game? Yes, the price includes food, non-alcoholic beverages and admission to Rio Grande Credit Union Field at Isotopes Park with seating in the Jack Daniel's Old No. 7 Club.
Where is the Jack Daniel's Old No. 7 Club located? The Jack Daniel's Old No. 7 Club is located down the 3rd base line behind Section 123. See Map.
How long is food and beverage service? Food and beverages are available beginning one hour before the scheduled game time until one and a half hours after the scheduled first pitch (i.e. for a 7:05pm game the food service runs from 6:00pm to 8:30pm).
What is needed to reserve the area? A signed copy of the agreement along with a non-refundable down payment. *All reservations must be made through an Isotopes Group Sales Representative.
How much is the down payment? The non-refundable down payment is the cost for 20 adults at the selected menu price.
When are my final number and final payment due? Your final number and final payment are due seven business days in advance of your event.
When/where do I pick up my tickets? Tickets are ready three business days after the final payment is made and may be picked up Monday-Friday from 10am-5pm at the Isotopes Park Administration Office located on the second floor of Rio Grande Credit Union Field at Isotopes Park.

For More Information Contact: