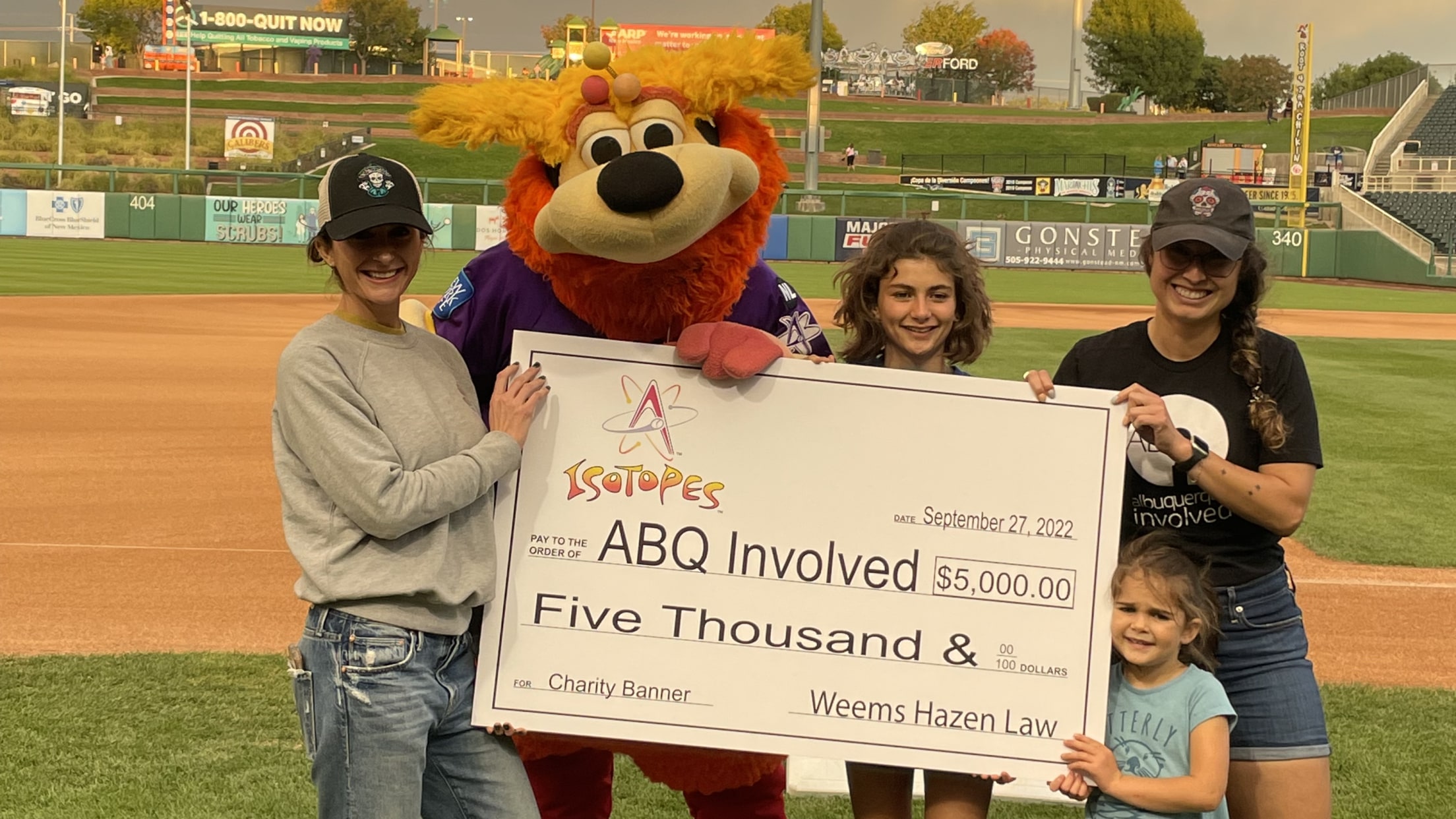 The Albuquerque Isotopes are strongly committed to giving back to their community through helping non-profit organizations receive the awareness necessary to make a difference. Through the use of Charity Banners, the Isotopes, along with other partnering organizations, are able to bring awareness along with monetary donations their way.
Would you like to secure a spot for one of the Charity Banners for your non-profit to hang on the concourse all season long? Contact the Isotopes now for one of the six (6) spots for the 2023 season! Every swing of the bat brings help and awareness to these non-profit organizations.
CHARITY PROGRAM DETAILS:
A non-profit organization will secure a sponsor (mutually agreed upon) and sign a contract to purchase a component of an Isotopes home game. For example, for every home run an Isotopes player records at home, Summit Electric donates $100 to the American Red Cross. Throughout the season, the Isotopes will keep track of the stats and increase a displayed thermometer on the concourse after every homestand that shows how much has been raised to date. At the end of the season, both organizations will receive the opportunity to be recognized on the field!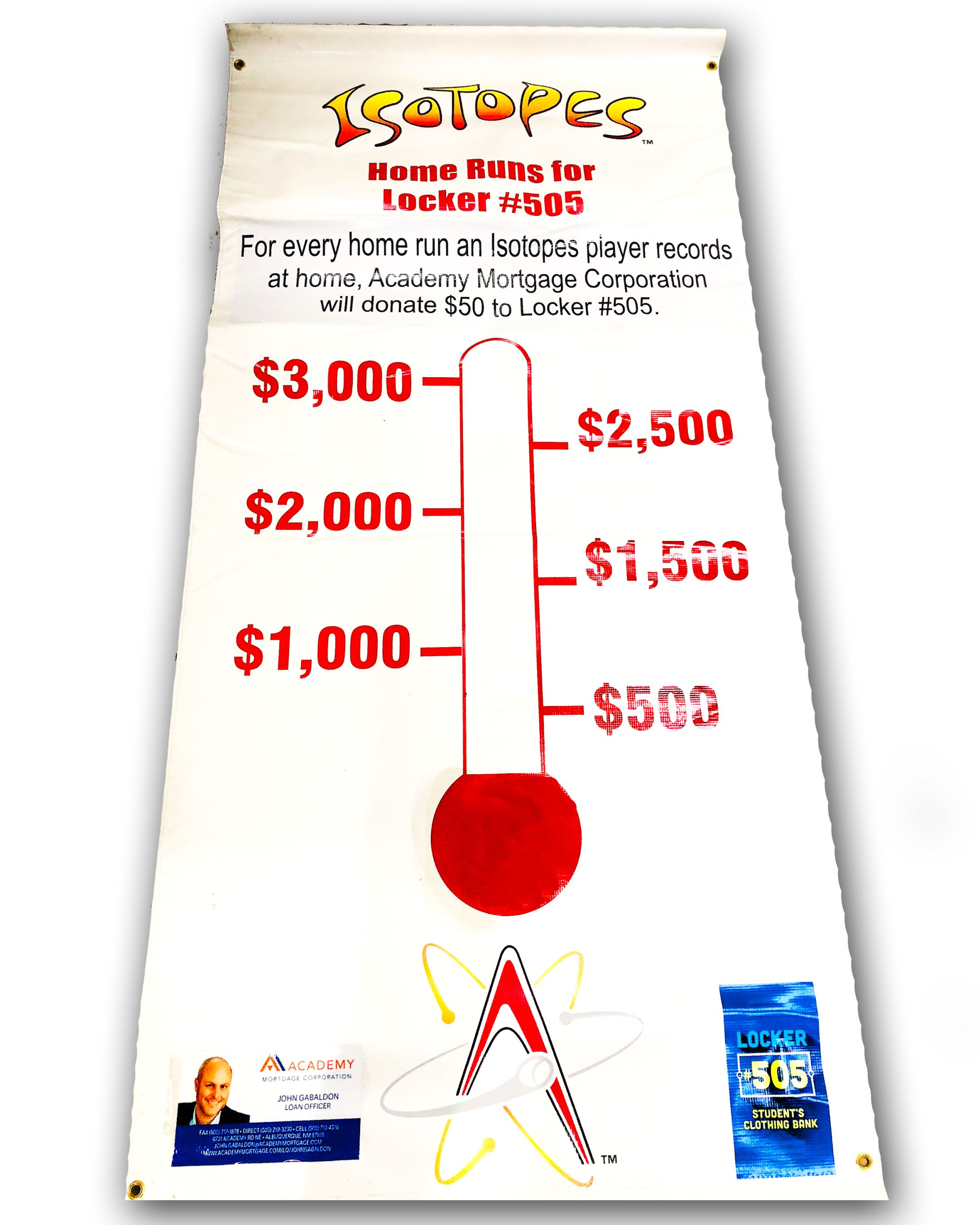 PROGRAM INCLUDES:
· Thermometer poster with both the non-profit and the sponsor logo and updated throughout the season (courtesy of the Albuquerque Isotopes)
· Pre-game display of Logos on the Videoboard, along with a pre and post-game PA
· Opportunity to set up a booth on the concourse once per season (based on availability)
· Pre-game recognition and check presentation at the end of the season
Thank you to the organizations that teamed up and made a huge difference during the 2022 season!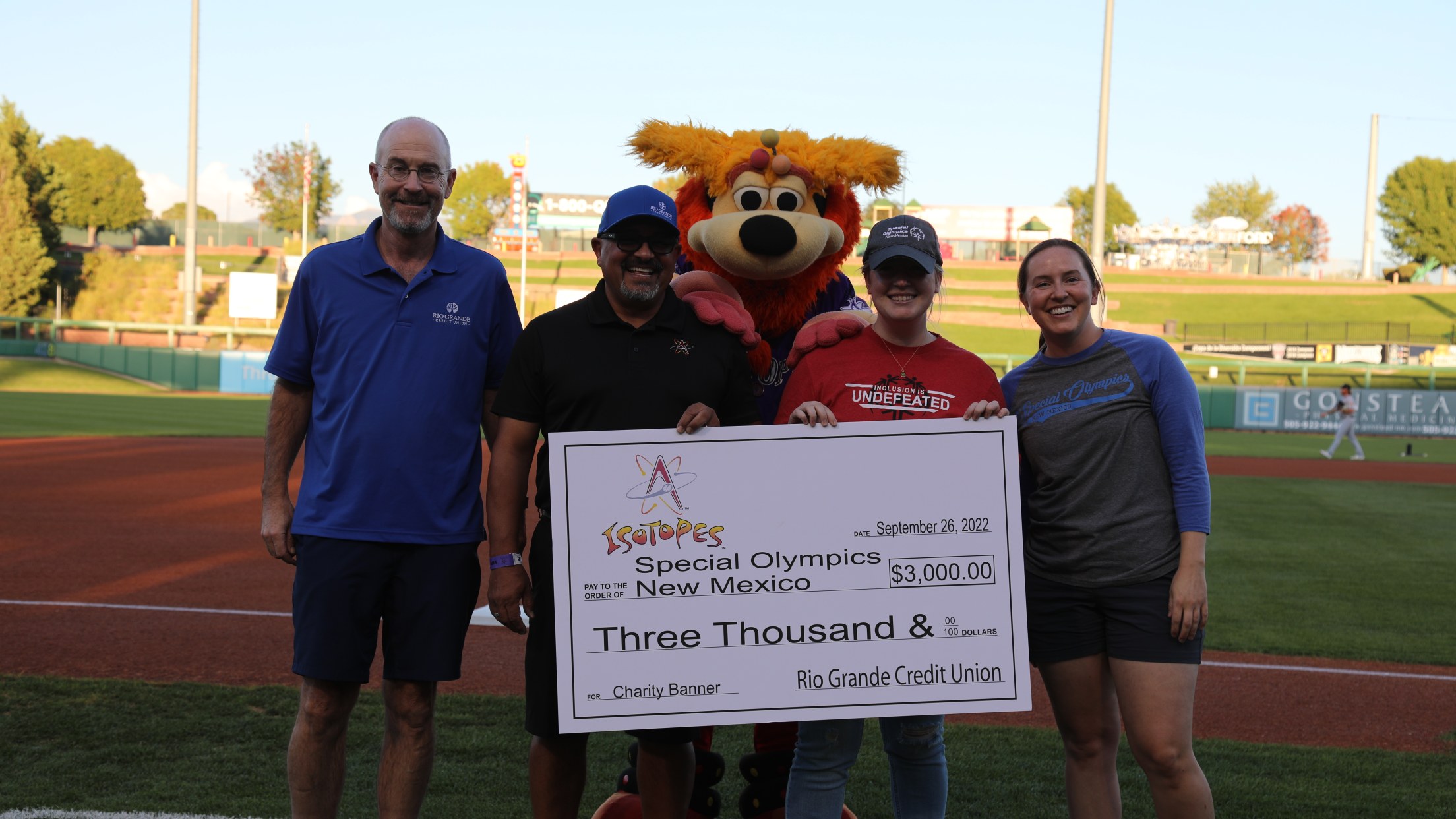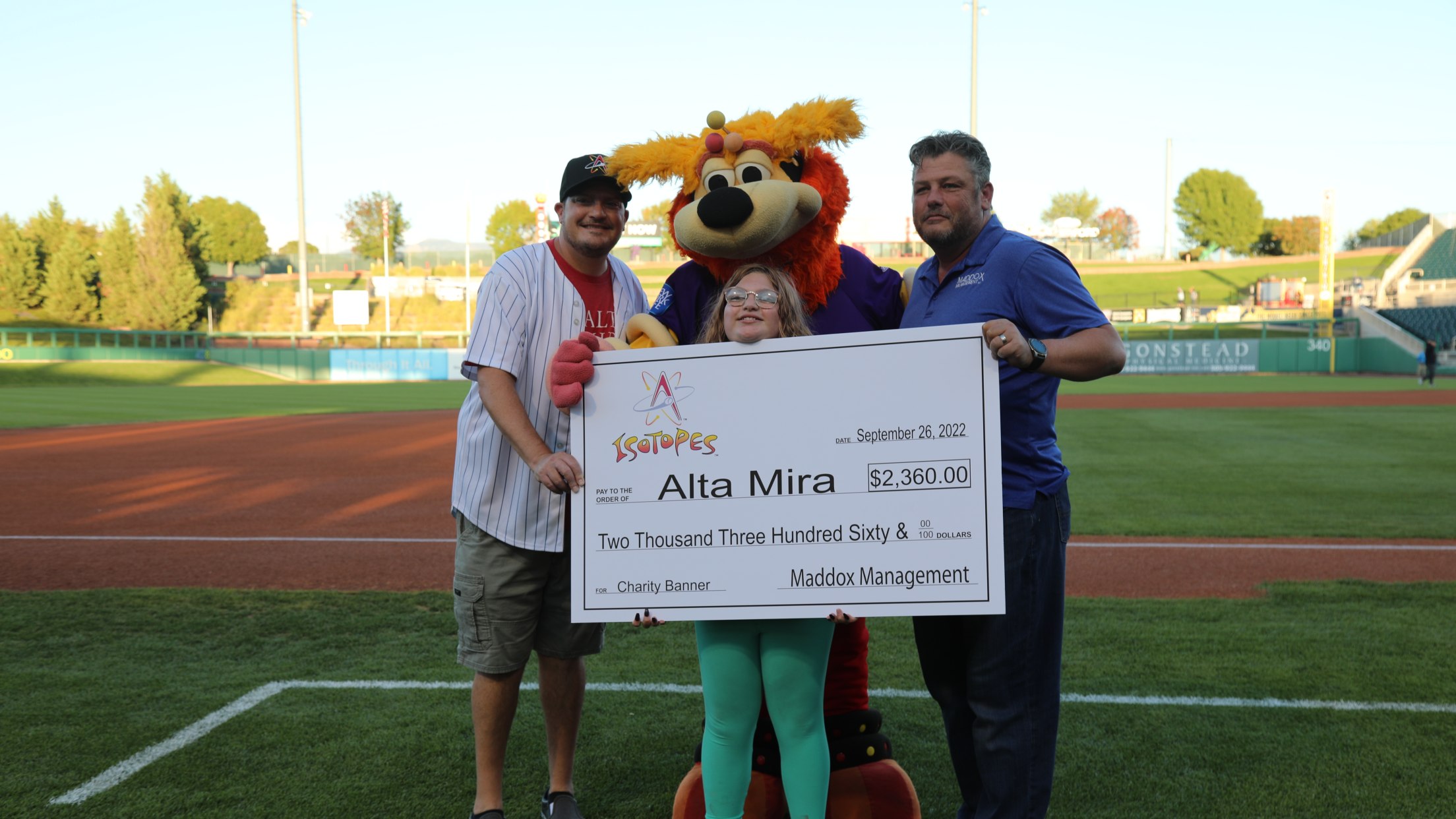 For more information please contact the Isotopes Director of Community Relations, Michelle Montoya, at [email protected] or (505) 924-BALL.