Orbit's Kids Crew
If you are 12-years-old or younger, Orbit wants you join the "Orbit's Kids Crew" for the 2022 Albuquerque Isotopes season!
For $25, the 2022 Kids Crew Package Includes:
• Official VIP Membership Card (acts as ticket voucher and entry card) includes:
• Access to 6 games (any day of the week)
• Monthly drawings for first pitch
• Official Kid's Crew Kit includes:
• Custom Team Box
• Drawstring Backpack
• Water Bottle
• Unbranded Lanyard and Credential Pouch
• Autograph Book
• Color me magnet
• Collectable Series Magnet
• Stickers
• Wrist band for one (1) unlimited access to the Fun Zone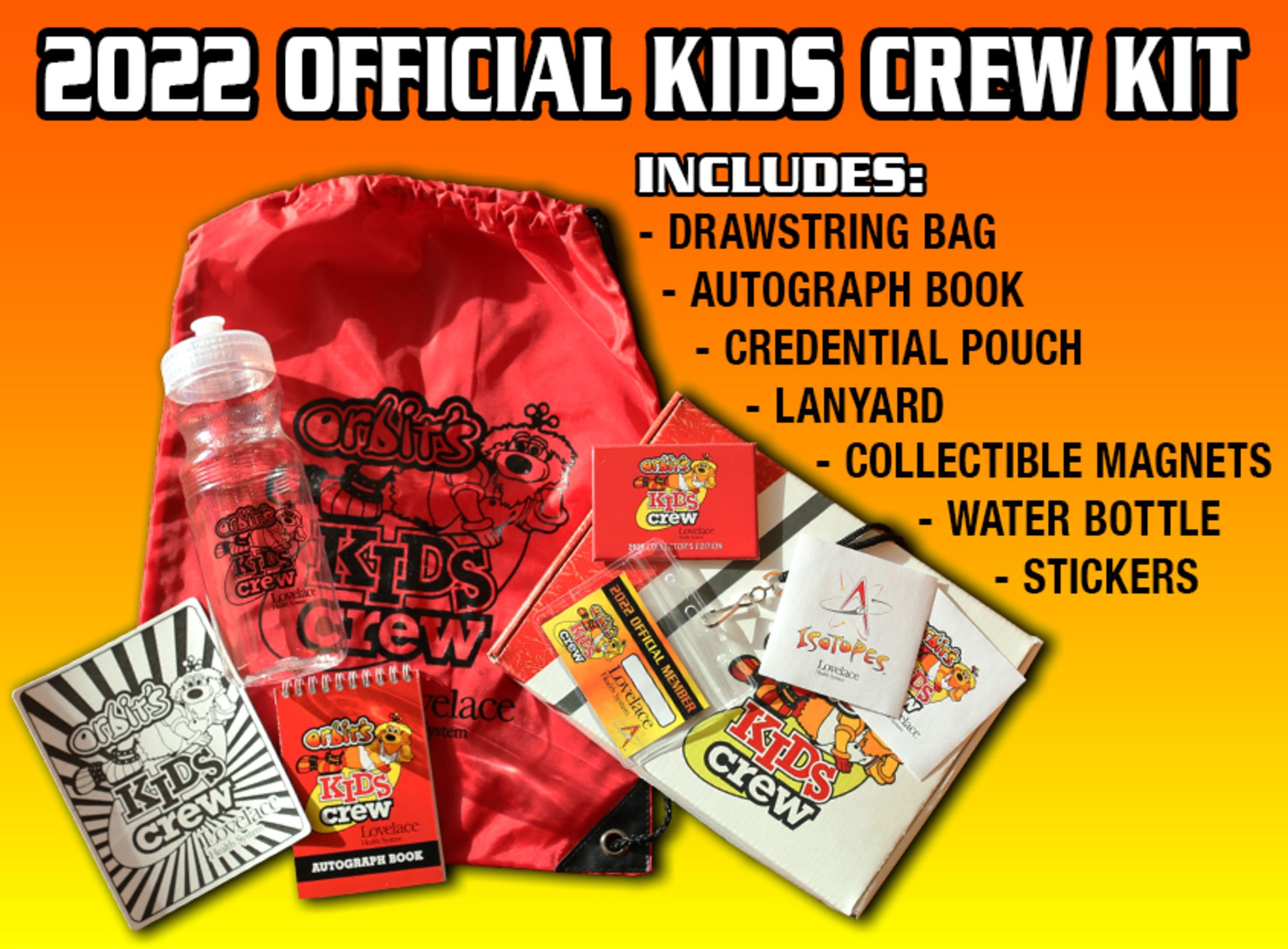 CLICK HERE to purchase a membership through the Isotopes Pro Shop.
CLICK HERE to download the registration form and then email to: [email protected]
Or mail to:
Albuquerque Isotopes Baseball Club
1601 Avenida Cesar Chavez SE
Albuquerque, NM 87106
Orders MUST be picked up at the Isotopes Park Administrative Offices (no orders will be shipped)
Questions? Contact Michelle Montoya at (505) 222-4004.