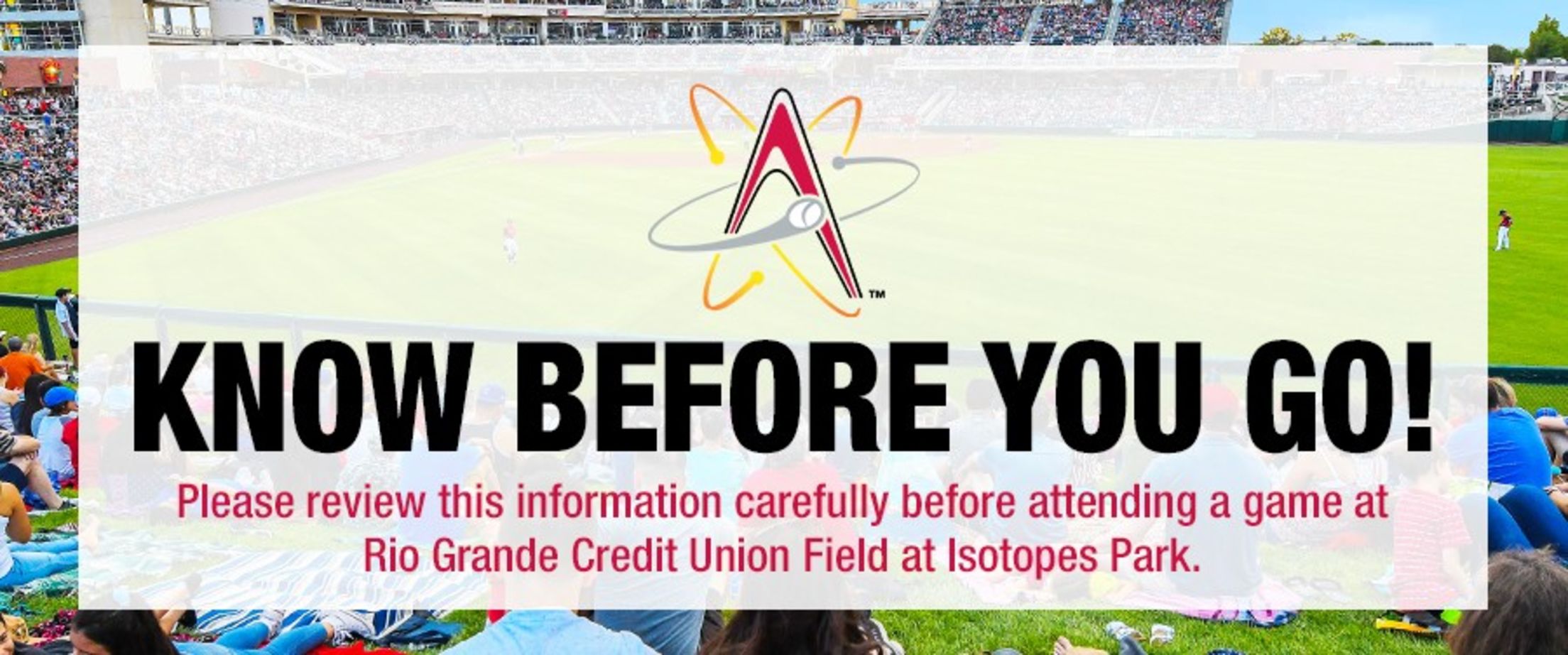 Game tickets will be sold in "pods" in order for families and friends to sit together. In order to ensure social distancing, the "pod" must be purchased in full by one person, who will then distribute their tickets to the rest of their party. To allow for minimum of 3' distancing within the seating bowl, certain seats will remain vacant to separate "pods". Berm seats will be placed on sale on the day of the game and be sold as 4-pods. The entire 4-pod must be purchased to sit in the Berm and your pod location will be chosen upon arriving at the entrance to the Berm. Fans are required to sit within their 4-pod square on the Berm while watching the game.

Face coverings will be mandatory for anyone inside the park (fans and staff) and must cover your nose and mouth at all times (other than while actively eating or drinking in your ticketed seats), including during security screening. Wearing a face covering not only helps to protect you, but also our other fans, players and staff. We appreciate your help in keeping our community safe.

Each fan may carry one bag that is clear plastic, vinyl or PVC. Additionally, fans may also carry a small clutch purse no larger than 4.5" x 6.5," with or without a handle or strap, that is subject to search.
For guests with medical or childcare needs such as diapers, wipes, formula, bottles or breast pumps, those items must be brought in a medical or diaper bag and those bags are subject to search upon entry into the stadium.
Prohibited items will not be allowed inside the ballpark (view the list of prohibited items in our A-Z Guide).

Due to our COVID-Safe protocols, we strongly encourage the use of mobile tickets throughout the 2021 season. Mobile tickets offer fans convenience and safety by reducing contact at all points of entry.
Plan ahead: Mobile tickets should be accessible before proceeding through the security screenings at Rio Grande Credit Union Field at Isotopes Park.
Isotopes Plan Holders: Click here for a step-by-step guide on how to access your mobile tickets.
Ticketmaster Individual Game Buyers: Click here to access your Ticketmaster account and download your tickets.

We ask that fans maintain a 3' distance between themselves and anyone outside of their party. Signage will be clearly displayed, reinforcing social distancing guidelines and the prohibition of congregating in groups throughout the concourse.

Rio Grande Credit Union Field at Isotopes Park is a non-smoking facility. We appreciate your cooperation in making the ballpark a safe, fun, family-friendly environment.

The Albuquerque Isotopes, in conjunction with their official concessionaire Spectra Hospitality, are proud to announce that fans will be able to order concessions items directly from their phones starting this season.
Spectra is teaming with VenueNext to bring mobile ordering to all events at Rio Grande Credit Union Field at Isotopes Park. The facility is gearing towards being as cashless and touchless as possible in the wake of health and safety protocols precipitated by COVID-19.
Mobile ordering minimizes staff contact and improves speed of service by allowing fans to order and purchase concessions directly from their phones. They will be able to order from their seats and then go to the permanent concession stands to pick up their order. Fans will also be able to download concessions menus using QR codes that will be posted around the stadium.
Of course, fans who prefer to make their concessions purchases using cash or credit cards as they've done previously will still be able to do so. Each permanent concession stand in the venue will be able to accommodate both mobile and traditional purchasing options. The portable concessions carts placed around the concourse will only be accepting traditional forms of payment.

To make the mobile ordering process easier, there will be a QR code posted throughout the stadium. This will also be on the videoboard for all to see and scan. Fans can scan these and the concessions menus will open on their phones. To scan, all fans have to do in most instances is point their phone camera at the code, and their phone will prompt them to open a website. If their phone camera isn't able to scan the code, people may have to download an app to be able to read the QR code.