Amarillo Drops Game Two in Arkansas
Sod Poodles Magic Number at 7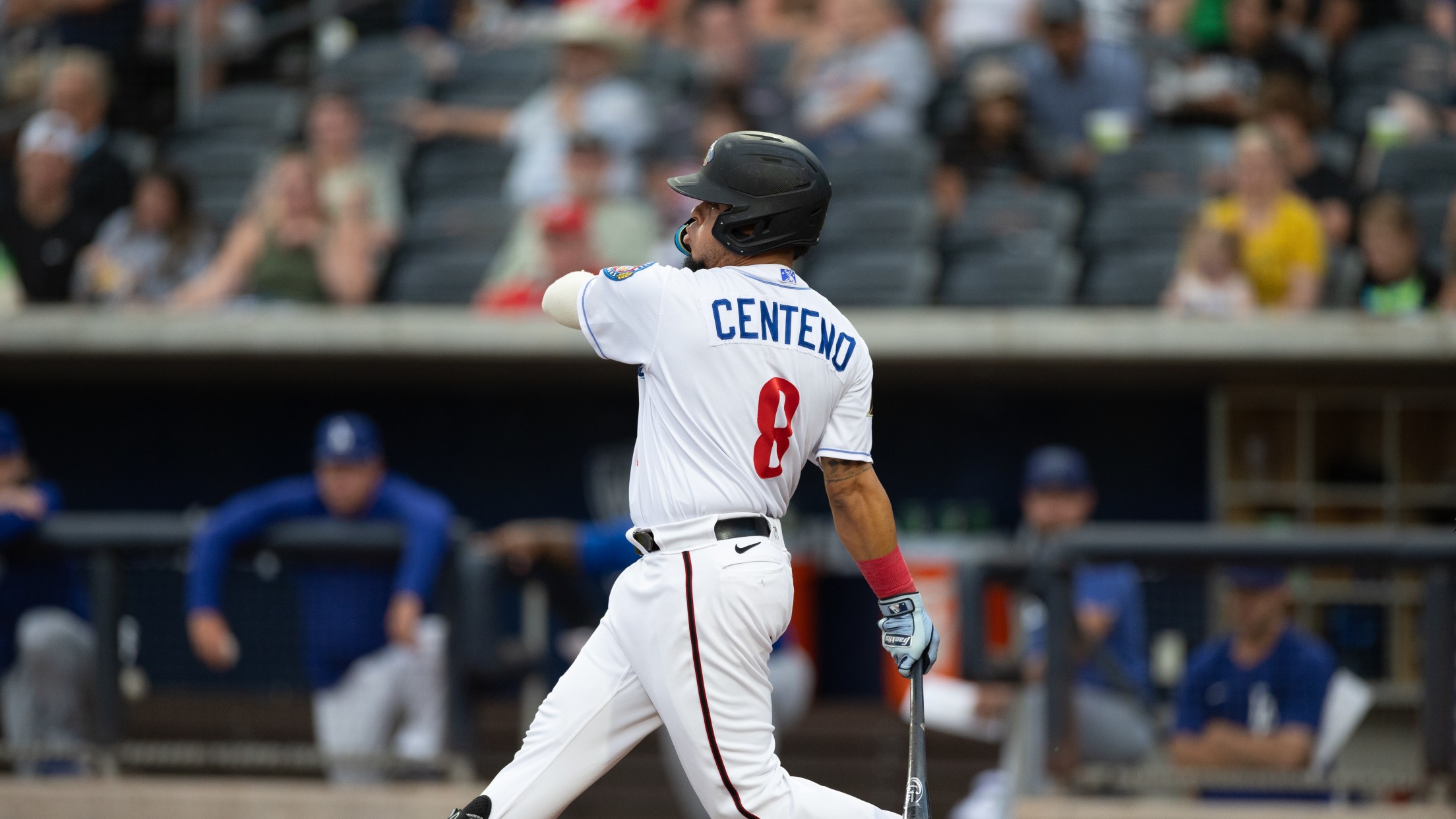 Little Rock, Arkansas (September 6, 2023) – The Sod Poodles fell into an early deficit and were unable to climb back as the Arkansas Travelers secured the 15-3 game-two win in Little Rock. Amarillo was paced by four players who each recorded multi-hit efforts to go along with 14 strikeouts
Little Rock, Arkansas (September 6, 2023) – The Sod Poodles fell into an early deficit and were unable to climb back as the Arkansas Travelers secured the 15-3 game-two win in Little Rock. Amarillo was paced by four players who each recorded multi-hit efforts to go along with 14 strikeouts by the pitching staff on Tuesday night.
After striking with a run in the first, Arkansas built a 6-0 lead after their second trip to the plate. Five runs came across - all with no outs - in part due to a grand slam off the bat of Leo Rivas. Amarillo right-hander Dylan Ray got out of the inning without any further runs coming across thanks in part to a throw to the plate to nab Jonatan Clase who reached after being hit by a pitch after the grand slam.
Tim Tawa led off the top of the third with his 21st double of the season before later moving to third on a wild pitch. Following a walk and then a strikeout, Neyfy Castillo brought home the first Amarillo run of the game with a RBI single. Another single helped to score Seth Beer from second base as Amarillo cut the deficit to four runs.
Ray issued a free pass to start the bottom of the third inning but worked through just three batters in the inning after picking off the runner on first before getting a strikeout and pop-out. Camden Duzenack singled in the top of the fourth but was the lone baserunner Amarillo would get in the inning to send Ray back to the mound. Following a leadoff single and walk, a one-out three-run home run extended Arkansas' lead to 9-2. Left-hander Dillon Larsen took over on the mound and earned a fly-out and a lineout to help leave a two-out walk stranded on base.
Castillo doubled with two gone in the top of the fifth and later scored to cut it to 9-3 with Juan Centeno picking up a RBI single. Larsen worked a total of 2.2 IP, allowing a pair of hits and a walk as part of a scoreless outing with four strikeouts to keep it at 9-3. Fellow southpaw Carlos Meza came on in relief in the bottom of the seventh. A pair of hits and a walk extended Arkansas' lead to 12-3. A pair of Amarillo pitchers combined to work the bottom of the eighth after Liam Norris faced just two batters before being checked out by the Amarillo trainer and leaving the game. The Travs added to their lead with a two-run home run and a triple off Listher Sosa. The third hit of the inning made it 15-3 before the right-hander struck out two to end the inning.
The Sod Poodles got their first hit since the Centeno RBI single in the fifth when Duzenack added his second hit of the game to start the ninth. Tawa walked behind him but both were left stranded as each of the next three batters were retired to end game two on Wednesday night.
The series from Dickey-Stephens Park will continue on Thursday night. Amarillo will send RHP Jamison Hill to the mound. First pitch is scheduled for 6:35 p.m.
NOTES:
TWO WILL DUZE: Camden Duzenack finished the game 2-for-5, picking up his 23rd multi-hit effort in 58 games played for Amarillo this season. Duzenack is hitting .330 on the year, the highest AVG on the active roster among any player with 50+ games played. He extended his current hitting streak to four games.
TIMMY TWO BAGS: Tim Tawa hit his 21st double of the year, second most on the active roster behind Caleb Roberts (22), and fourth most overall by any Sod Poodles player this season. Tawa was one of four players to finish with multi-hit games, going 2-for-3 with the double, two walks, and a run scored. His 21 doubles are currently tied for the 10th most in the D-backs farm system this year while also ranking tied for third in home runs (20), fifth in total bases (189), sixth in RBI (72), T-6th in XBH (42), eighth in SLG (.469), eighth in runs (72), and ninth in hits (106).
ROAD HIGHLY TRAVELED: Neyfy Castillo also finished 2-for-4 with a double, RBI, and a run scored. In eight games played against Arkansas this year, Castillo is hitting .500 (15-for-30) with four home runs, three doubles, a triple, 16 RBI, and 10 runs scored. His big week against the Travs last time at HODGETOWN earned him Texas League Player of the Week, while he is now off to a 4-for-7 start to this series at Dickey-Stephens Park with a double and 2 RBI.
LARSEN-SAS: After finishing his 2.2 IP with four strikeouts, LHP Dillon Larsen set a single-game high in strikeouts with Amarillo through his first 12 appearances this season. Wednesday night was his seventh scoreless appearance for Amarillo in 2023.
TWO IS BETTER THAN JUAN: Juan Centeno went 2-for-3 with two RBI and a walk on Wednesday for his 20th multi-hit game of the season. It was his third straight multi-hit game as well as his third in a row with a RBI. Over his last 19 games, Centeno is hitting .353 (24-for-68) dating back to July 16th, with six of his 20 multi-hit efforts coming over the last 19 games of the season. He has hits in 15 of the 19 games during the stretch.