HODGETOWN Going Cashless Starting in 2023
Programs Aim to Help Local Non-Profits and Small Businesses Raise Funds and Awareness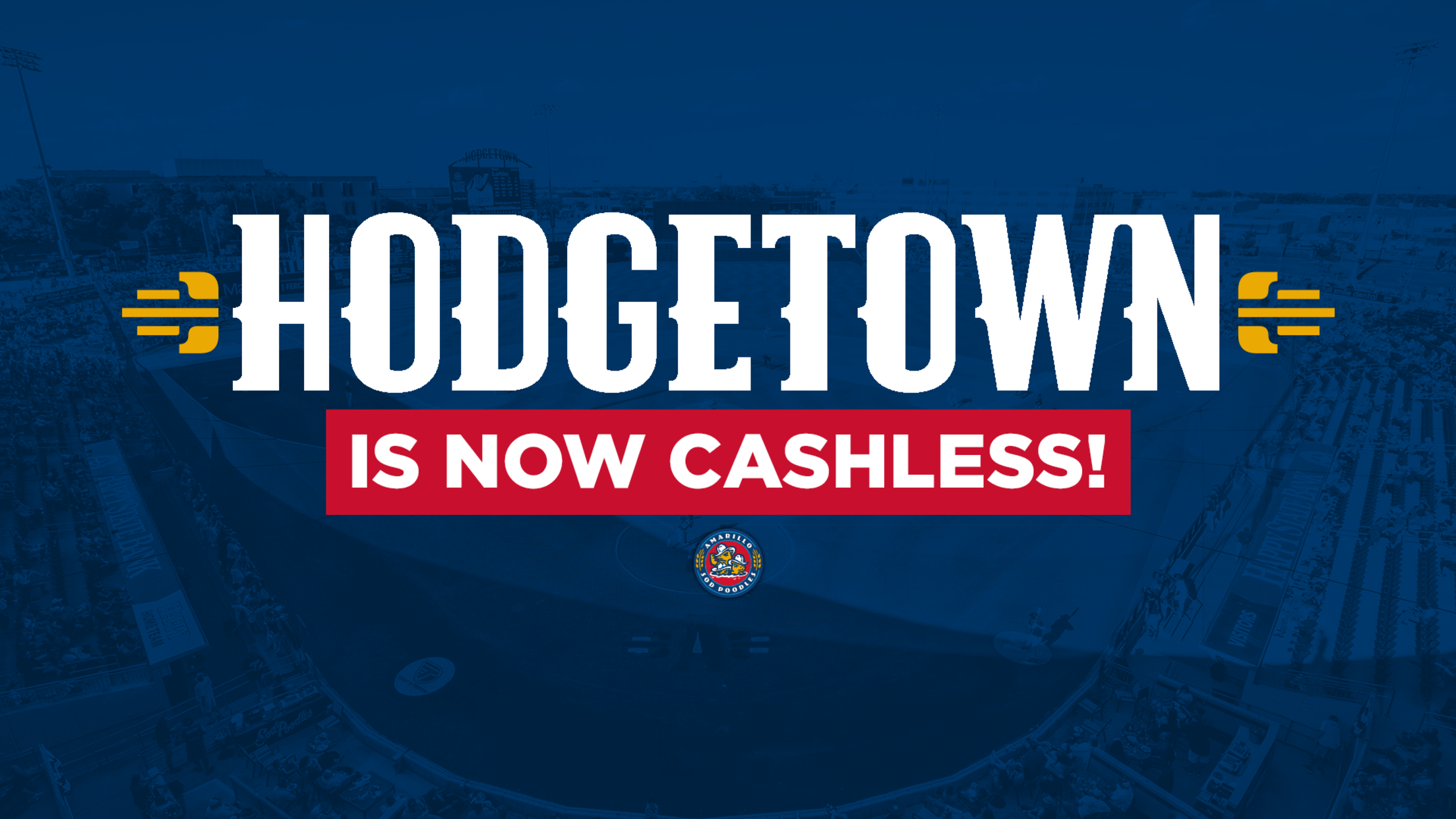 AMARILLO, Texas – The Amarillo Sod Poodles announced Friday that beginning with the 2023 season, HODGETOWN will join a growing number of professional facilities transitioning into a cashless venue. By going cashless, the Sod Poodles aim to increase the overall fan experience for all events hosted at HODGETOWN. Amarillo will
AMARILLO, Texas – The Amarillo Sod Poodles announced Friday that beginning with the 2023 season, HODGETOWN will join a growing number of professional facilities transitioning into a cashless venue. By going cashless, the Sod Poodles aim to increase the overall fan experience for all events hosted at HODGETOWN.
Amarillo will join 29 of the 30 MLB teams currently operating a cashless facility along with multiple NFL, NBA, NHL, and Minor League Baseball stadiums.
The HODGETOWN Team Store, concessions, and paid parking will all accept tap-to-pay from your mobile device and/or traditional card/debit card payment methods. The HODGETOWN Box Office will accept credit, debit, and HODGETOWN Bucks for all transactions.
"The Sod Poodles and HODGETOWN are excited to join a number of other professional organizations and venues moving to a cashless venue, " Team President & General Manager Tony Ensor said. "The goal is to enhance our fan experience by limiting the time spent in lines and more time enjoying the game or concert. We have also upgraded our point-of-sale systems to enhance security for fans to pair with quicker and more efficient transactions for everyone involved."
The organization will be installing two reverse ATM's located on the concourse level behind sections 109 & 113 to make the transition as convenient as possible for our fans. These machines will allow fans to transfer their cash onto a non-reloadable Visa card that can be used anywhere inside HODGETOWN, as well as anywhere inside of the United States that accepts Visa. These cards will be limited to a $500 maximum value. A Sod Poodles staff member will be available to help with any questions or issues involved with using these cash-to-card machines during games and events.
An internal audit found that during the 2022 season, nearly 78% of transactions at HODGETOWN were already cashless transactions.
For more information or any questions, please contact the Sod Poodles staff by phone (806) 803-9547 or by emailing [email protected].
The Sod Poodles' home opener will be on Tuesday, April 11 when the Sod Poodles host the Corpus Christi Hooks, Double-A Affiliate of the Houston Astros. The 2023 schedule will feature 69-home games during the regular season with a loaded promotional schedule for the most exciting season of Soddies baseball to date! To purchase tickets, please visit the HODGETOWN Box Office Monday – Friday 10 a.m. – 5 p.m. and Saturday 10 a.m. – 3 p.m. or at www.sodpoodles.com/tickets.