Sod Poodles To Host Father's Day Catch on the Field at HODGETOWN
Team Inviting All Families To Enjoy Special Father's Day Event And Lunch On Sunday, June 21 At The Ballpark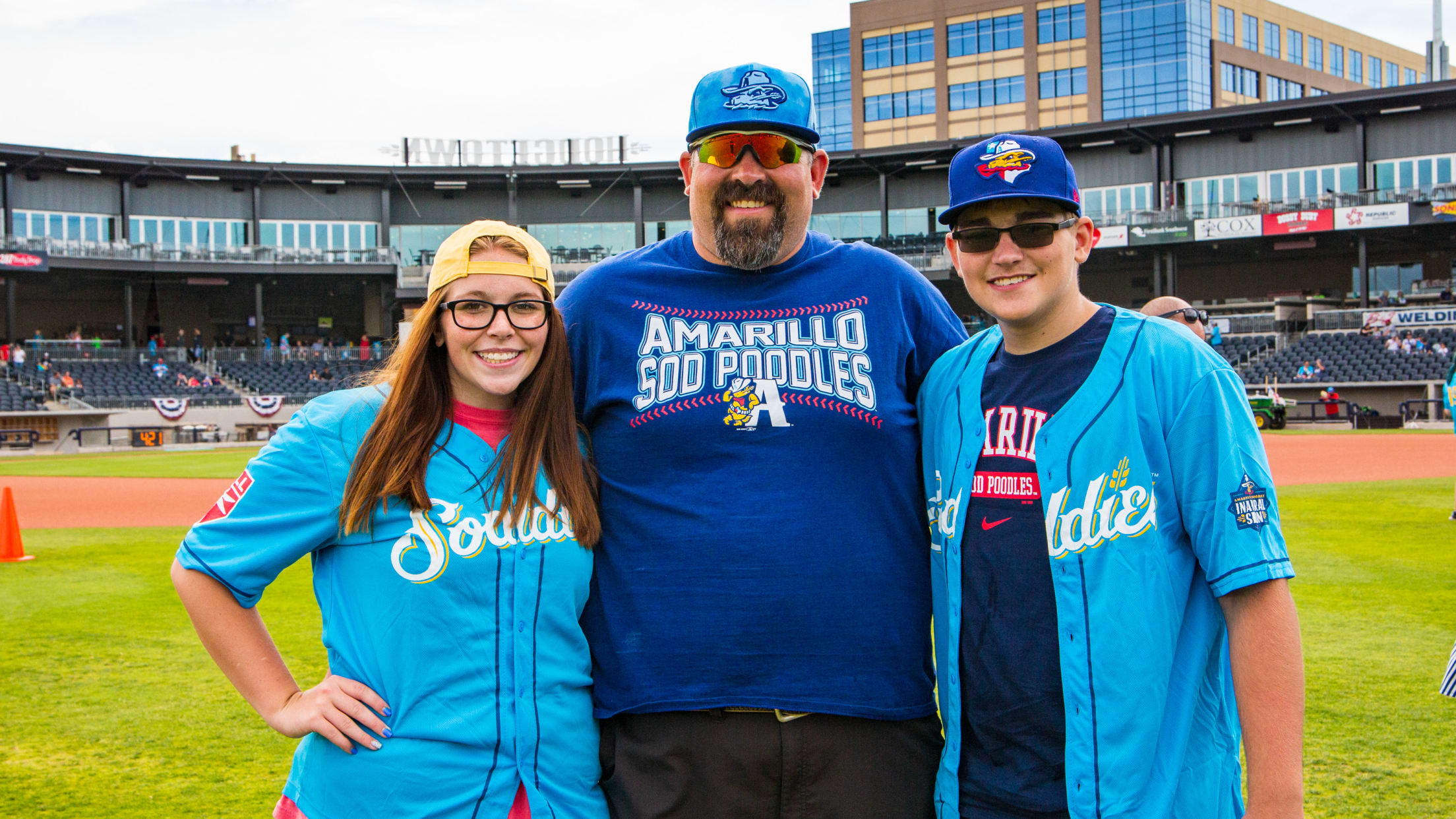 The Sod Poodles will be hosting Father's Day "Catch on the Field" presented by ACME Brick, Tile & Stone on Sunday, June 21 at HODGETOWN. Individual tickets to the special event are $25 and include a tailgate-style lunch, photos, and opportunities to have special messages on the videoboard. Two sessions
The Sod Poodles will be hosting Father's Day "Catch on the Field" presented by ACME Brick, Tile & Stone on Sunday, June 21 at HODGETOWN. Individual tickets to the special event are $25 and include a tailgate-style lunch, photos, and opportunities to have special messages on the videoboard.
Two sessions are currently being offered, the first beginning at 11 a.m. and the second at 2 p.m. The sessions will last approximately 90 minutes and include time for both catch on the field and lunch at the ballpark.
Lunch includes the guest's choice of a hamburger, hotdog, or pulled pork sandwich and includes sides of chips, baked beans, potato salad, and a drink.
Ticket orders require a minimum of two (2) tickets purchased. For parties of seven and up, call the box office at 806-803-9547 for group ticketing. Space is extremely limited in each session and guests are required to bring their own balls and gloves. Sod Poodles baseballs will also be available for purchase in the team store.
Social distancing protocols will be in effect. For more information on HODGETOWN's COVID-19 Readiness Plan and protocols, click HERE.
To purchase tickets to the event, guests can go to www.sodpoodles.com or HERE. Entry to the event will be located at the left-field gates next to the team store.
HODGETOWN, located in the heart of downtown Amarillo, is the newest sports and entertainment destination in Amarillo with state-of-the-art facilities and an unprecedented commitment to quality and service. It features a full range of programming that includes professional and affiliated baseball as well as community-based events like high school and college games, fundraisers, private events, and much more. The venue plays host and brings guests from all around the globe to downtown Amarillo annually.