Former Assistant GM Riley Gostisha Returns To Front Office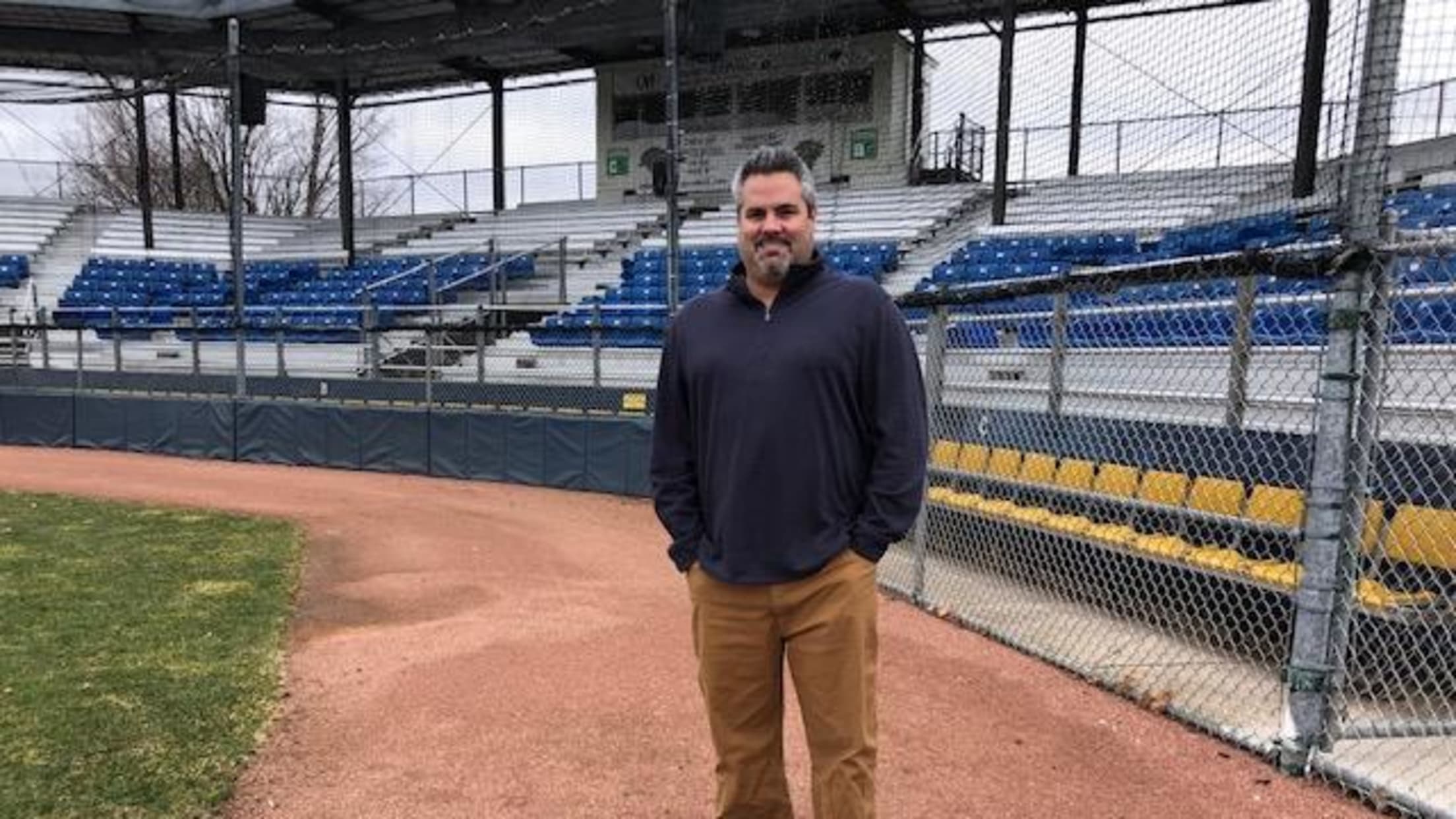 For Immediate Release: March 20, 2020 Former Assistant GM Riley Gostisha Returns To Beloit Snappers Front Office Beloit, Wisc. – The Beloit Snappers are excited to welcome the return of former assistant general manager Riley Gostisha as the team's new Corporate Partnerships Manager and the wealth of sales experience he
For Immediate Release:
March 20, 2020
Former Assistant GM Riley Gostisha Returns To Beloit Snappers Front Office
Beloit, Wisc. – The Beloit Snappers are excited to welcome the return of former assistant general manager Riley Gostisha as the team's new Corporate Partnerships Manager and the wealth of sales experience he brings to the organization.
Gostisha, an Oconto Falls, Wisc. native and graduate of Oconto Falls High School, worked seven years with the Snappers from 2004-2010 in a variety of roles, including director of corporate sales, on-field emcee, and the team's assistant GM before he became a banker for M&I Bank of Beloit.
His love of baseball and the lure of returning to the Snappers front office with all the exciting new changes planned were among many reasons Gostisha recently accepted his new role with the team. He will be part of a front office team led by general manager Jeff Gray in making the Snappers a premier Minor League Baseball franchise.
"It almost feels as if I never left," said Gostisha, noting his office at the team's Pohlman Field is the same one he occupied in his prior role. "This almost feels like riding a bike. When I go out in the community, I will constantly run into someone I know while shopping or running errands."
That connection made him the perfect choice for his new position.
"It is excellent having Riley's energy and passion back in the Snappers' front office," Gray said. "His experience will be invaluable as we continue to grow the Snappers in the Stateline Region.
"Over his time in Beloit, he has built a family and many relationships within the business community that will allow us to create stronger bonds with our excellent partner base as well as help us bring new partners aboard."
The Snappers have been the Class-A, Midwest League affiliate of the Oakland A's since 2013. During Gostisha's prior role with the Snappers, the ballclub was affiliated with the Minnesota Twins from 2005-12.
There are plans drawn for a new downtown stadium for the Snappers, which would seat approximately 3,500 fans and be situated between Rock River and the Beloit Transfer Facility. The stadium would be in the heart of a revitalized downtown.
"It's exciting times for us," Gostisha said. "I always wanted to get back in baseball and this is a perfect time. People are excited for the future here."
Gostisha graduated from High Point University in High Point, N.C., where he played collegiate baseball. Gostisha then played professional baseball for an Independent League team in Chillicothe, Ohio, before beginning a business career in professional baseball.
Gostisha and his wife, Sarah, are raising three daughters, Sydney, Kloe, and Easton.
"I'm definitely outnumbered," Gostisha said, jokingly.