Geronimo Hospitality Group Selected to Provide Food And Beverage At New Stadium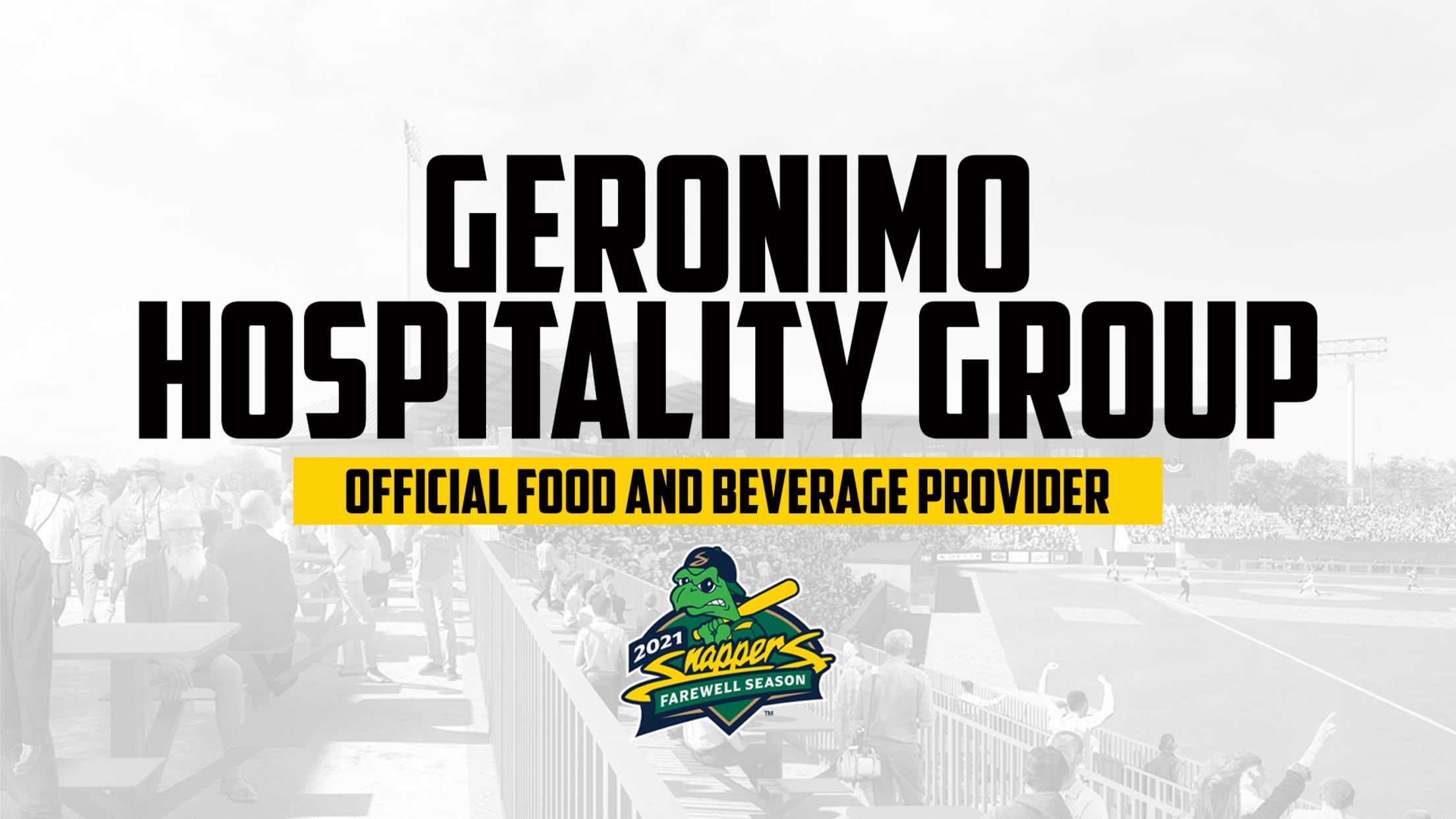 Beloit, WI – Gateway Professional Baseball, managing partners of the Beloit Snappers, announced a partnership with Geronimo Hospitality Group to provide concessions and catering at Beloit's new downtown stadium. The partnership will bring Geronimo's award-winning food and beverage offerings to all Minor League Baseball games and public and private events
Beloit, WI – Gateway Professional Baseball, managing partners of the Beloit Snappers, announced a partnership with Geronimo Hospitality Group to provide concessions and catering at Beloit's new downtown stadium. The partnership will bring Geronimo's award-winning food and beverage offerings to all Minor League Baseball games and public and private events at the ballpark throughout the year.
"Across our community, Geronimo Hospitality Group is synonymous with great food, high-end hospitality, and unforgettable experiences," team president Jeff Jurgella said. "Adding their award-winning creativity and flavor to the ballpark will take the fan experience at the new stadium to the next level. I can't wait to taste what they create."
Geronimo Hospitality Group maintains an expansive portfolio of restaurants and hospitality venues throughout Beloit including Merrill & Houston's Steak Joint, truk't, Lucy's #7 Burger Bar, Velvet Buffalo Modern Italian, and Bessie's Diner.
"We're incredibly excited to provide the concessions and private event catering for the new stadium, some of which will feature our signature Geronimo flair," says Jeff Whiteman, chief operating officer of Geronimo Hospitality Group. "Our team worked hard to create a diverse and delicious menu, and we can't wait for everyone to dig in."
Geronimo Hospitality Group has hired Blair Schmitz as general manager to lead concessions and catering operations. A sports and entertainment industry-veteran, Schmitz spent the last 20 years providing hospitality to the student-athletes, donors, and fans at the University of Wisconsin.
"I'm excited to join the Geronimo team and deliver an outstanding food and beverage experience for all Snappers fans," said Schmitz. "We look forward to providing the best experience in all of baseball to the fans right here in Beloit."
Geronimo's restaurants and venues have been highly decorated with awards in recent years. Lucy's #7 Burger Bar in downtown Beloit has won Best Burger honors in Beloit Daily's News' annual Best of the Stateline awards each of the past four years. Merrill & Houston's Steak Join won Best Taste in the 2019 Greater Beloit Chamber of Commerce Taste of the Chamber awards. Truk't was awarded the Chamber's Best Beverage award in both 2018 and 2019. As an organization, Geronimo Hospitality received the Chamber's 2020 Large Business of the Year Award.
The Riverbend Stadium will feature five concession storefronts offering a variety of food and beverage options for fans to enjoy.