Beloit Snappers To Hold 2021 Job Fair March 22-23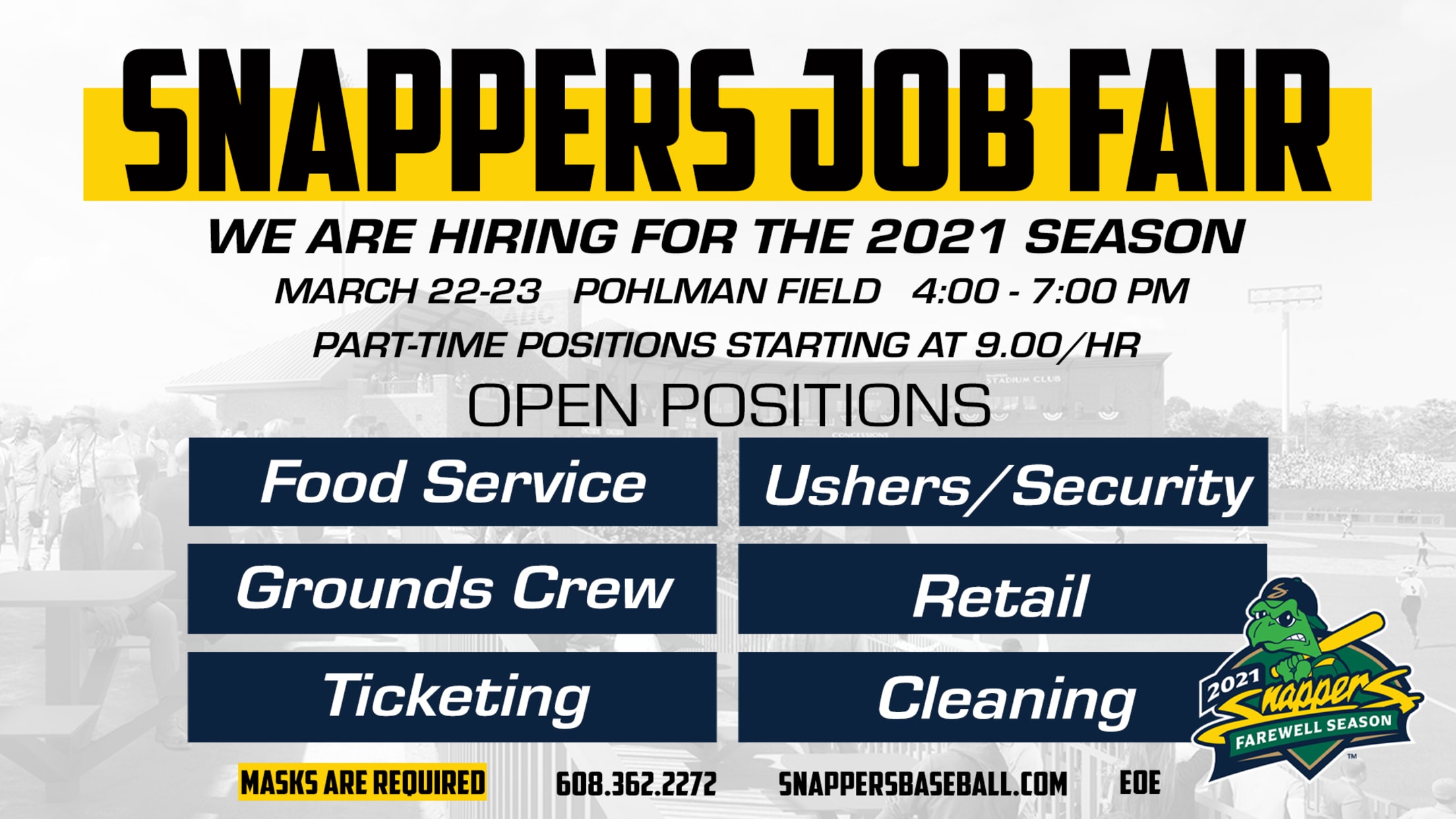 CLICK HERE FOR APPLICATION Baseball season is right around the corner and opening night for the Beloit Snappers and Minor League Baseball is less than two months away! In preparation for baseball returning to Beloit, the Snappers will hold a job fair at Pohlman Field (2301 Skyline Dr, Beloit, WI
Baseball season is right around the corner and opening night for the Beloit Snappers and Minor League Baseball is less than two months away! In preparation for baseball returning to Beloit, the Snappers will hold a job fair at Pohlman Field (2301 Skyline Dr, Beloit, WI 53511) on Monday, March 22 and Tuesday, March 23 from 4:00-7:00 PM to hire positions for the 2021 season.
Interested applicants are encouraged to fill out an application form at SnappersBaseball.com, bring their resume, dress in business professional attire, and come prepared to interview on site.
Available game day staff positions include food service, security, ushers, cleaning attendants, grounds crew, ticketing, and retail. Candidates will be expected to work all 60 Snappers home games during the 2021 season, including nights, weekends, and holiday dates, and should view the team's schedule in advance at SnappersBaseball.com to ensure their availability.
For the safety of applicants and Snappers staff, masks are required throughout the job fair.
Questions in advance of the job fair may be directed to [email protected] or to the Snappers by phone at (608) 362-2272.