Clayton Andrews Named to USA Baseball Premier12 Roster
USA's Premier12 Team Will Compete for Bid in 2020 Olympic Games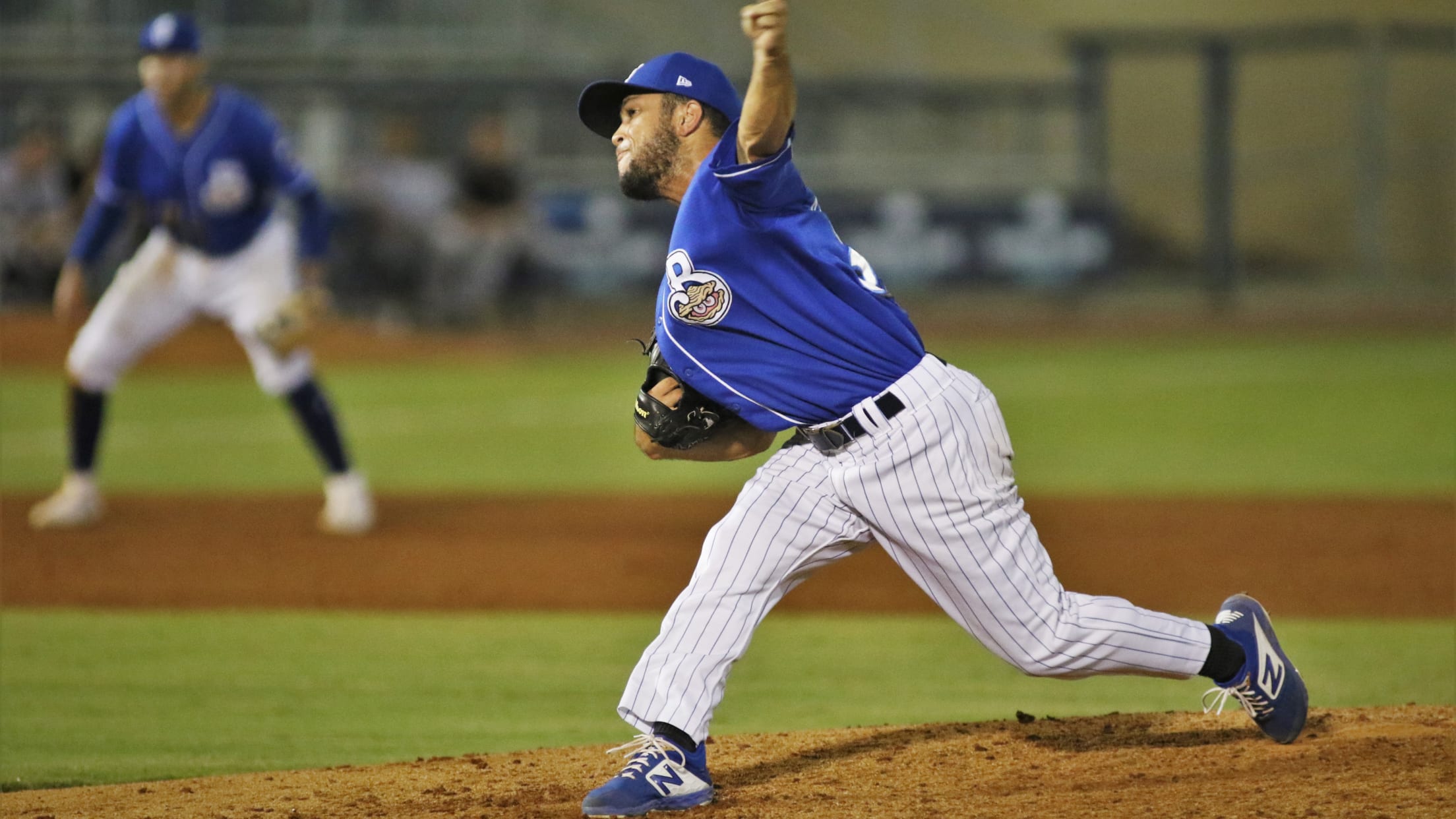 (Michael Krebs)
2019 Biloxi Shuckers LHP/OF Clayton Andrews has been named to the USA Baseball roster for the World Baseball Softball Confederation (WBSC) Premier12™ tournament. The team will represent the United States in the WBSC Premier12™ tournament starting on November 2 in Guadalajara, Mexico, where they will have the first opportunity to
2019 Biloxi Shuckers LHP/OF Clayton Andrews has been named to the USA Baseball roster for the World Baseball Softball Confederation (WBSC) Premier12™ tournament. The team will represent the United States in the WBSC Premier12™ tournament starting on November 2 in Guadalajara, Mexico, where they will have the first opportunity to qualify for the 2020 Olympic Games in Tokyo.
"I feel super honored to have been invited and I'm really looking forward to it," said Andrews. "How can you say no to the opportunity to play for your country?"
Andrews made 17 appearances with Biloxi in 2019, going 3-0 with a 2.59 ERA. Over 31.1 innings, Andrews allowed just nine earned runs and held opponents to a .171 batting average against. The Long Beach State product also made seven appearances in the outfield, hitting .281 in 32 at bats with a double, a triple, two RBIs and five runs scored.
The 22-year-old southpaw was also selected to play in the Arizona Fall League for the Glendale Desert Dogs, comprised of top prospects from the Milwaukee Brewers, Chicago White Sox, Cincinnati Reds, Los Angeles Dodgers and St. Louis Cardinals.
"I was lucky enough to not endure any injuries this year and have a healthy year," recalled Andrews. "It's been a crazy first full season in professional baseball."
The USA Baseball Premier12™ roster is comprised of 28 players, 15 pitchers and 13 position players, currently not on a MLB 40-man roster. The Premier12™ tournament will take place in Mexico from November 2-4, with the USA playing in Group A along with the Dominican Republic, Mexico and the Netherlands. The top two nations from Group A will advance to the Super Round in Tokyo from November 11-16. The top finisher from both the Americas territory and Asia/Oceania territory will join host-country Japan and WBSC Baseball Europe/Africa Olympic qualifier champion Israel in the six-team Olympic tournament. The United States team will be managed by four-time World Series Champion Joe Girardi. Full details on the tournament can be found at USABaseball.com.
With the 2020 Biloxi Shuckers schedule announced, Full Shuck Nation Memberships, Half Shell Shuck Nation Memberships, flex plans and group outings for the 2020 season are available by calling 228-233-3465 or by visiting the Biloxi Shuckers front office.
ABOUT THE BILOXI SHUCKERS:
The Biloxi Shuckers are the Double-A Affiliate of the Milwaukee Brewers. The Shuckers play at MGM Park in Biloxi, Mississippi. For more information please visit biloxishuckers.com and follow us on Twitter @biloxishuckers and at facebook.com/biloxishuckers.