Live and Local Tuesdays Showcase Charleston Food Scene at The Joe
Restaurant pop-ups, live music, guest PA announcers and more provide local flavor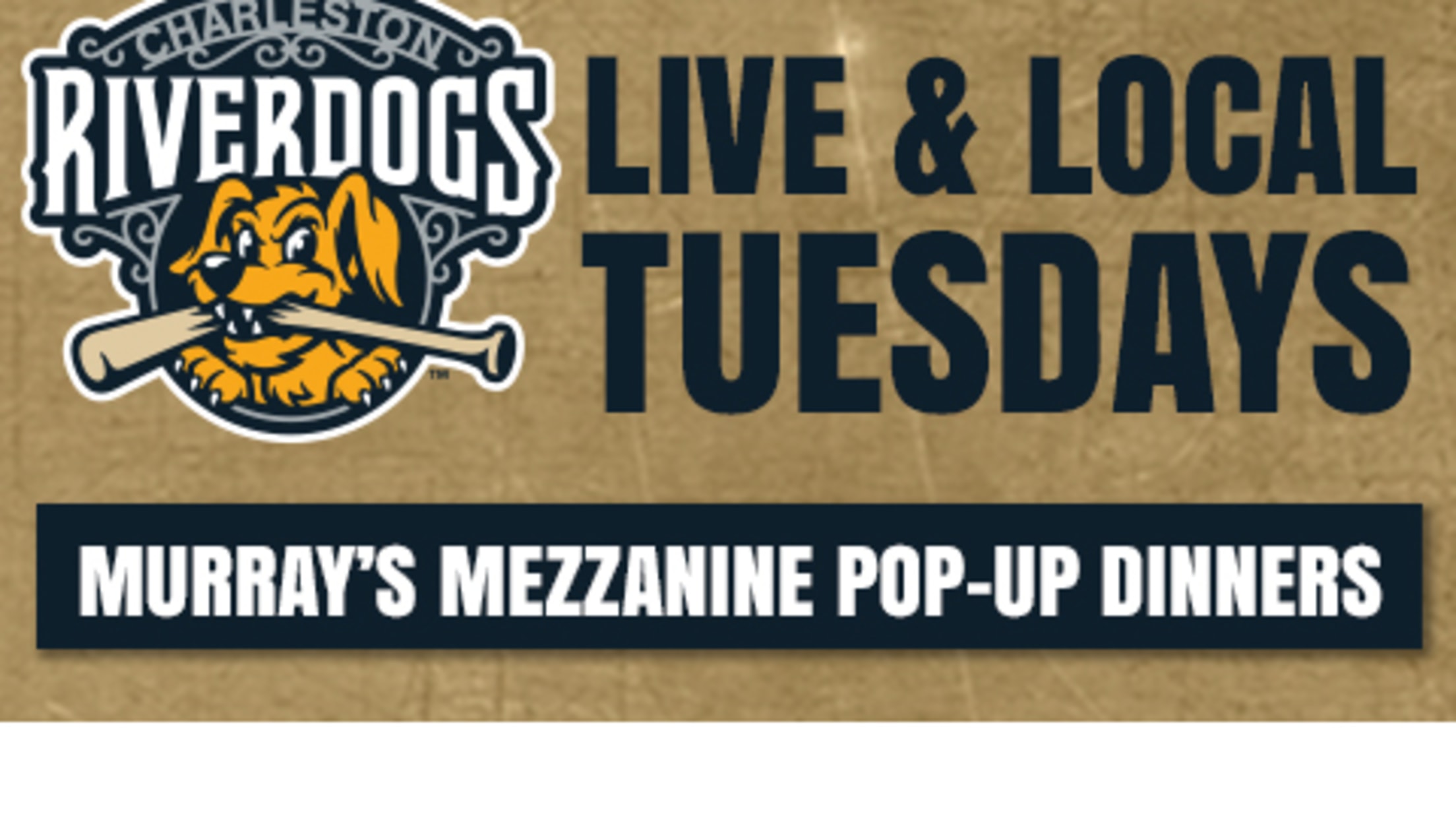 CHARLESTON, S.C. - Nestled in one of the most lauded food cities across the globe, the RiverDogs don't have to look far for a one-of-a-kind culinary experience. Each Tuesday home game at The Joe this year, the RiverDogs will try to bring a sampling of the flavor of one of
CHARLESTON, S.C. - Nestled in one of the most lauded food cities across the globe, the RiverDogs don't have to look far for a one-of-a-kind culinary experience. Each Tuesday home game at The Joe this year, the RiverDogs will try to bring a sampling of the flavor of one of America's top dining destinations, featuring a different pop-up restaurant appearance each Live and Local Tuesday.
"Charleston is a one-of-a-kind destination for travelers across the globe," said RiverDogs President and General Manager Dave Echols. "Live and Local Tuesdays is all about providing a unique spin to celebrate Charleston each week for our regular fans as well as providing a taste of Charleston for a visitor from out of town. We've put together a great lineup of local vendors to make this happen."
Fans can partake in the local festivities each Tuesday in Murray's Mezzanine, where a specialty $40 ticket available for purchase online at riverdogs.com gains you entry to the picnic area that will feature a menu provided by a different local restaurant pop-up each game. On Tuesday, April 17, Chef Jeffrey Stoneberger of 2Nixons will provide the first live and local fare, serving a next-level, nontraditional ramen and other Japanese and Korean-inspired dishes in the covered picnic area located down the first base line. A limited number of tickets are available for each game.


"We were at an event and cooked for the owners of the RiverDogs and were totally blown away when they reached out," said Stoneberger. "Originally from Delaware, we had to travel to Philly and Baltimore for the major league games, but I found it such a better family environment at the minor league ballparks such as the Wilmington Blue Rocks. I am an avid Philadelphia sports fan and when given the opportunity to do an event with the RiverDogs, we jumped at the chance."
Other local pop-ups that will be featured in Murray's this season include Rebel Taqueria, Pub Fare and Kwei Fei. A full schedule is available at riverdogs.com/tickets.
Continuing the live and local theme, in partnership with 105.5 The Bridge, the RiverDogs will showcase local artists with a musical act each week that will provide entertainment and ambiance between innings as part of the in-game entertainment. Each Tuesday home game will also feature a different celebrity guest PA announcer.
Charlestonians that get to the ballpark early can also take part in a local farmer's market on the main concourse. The market begins at gates open one hour prior to the first pitch and continues into the ballgame.
The RiverDogs have been a staple of the city of Charleston for nearly a quarter century as they celebrate their 25th season in club history in 2018. In 2017, Charleston was voted the top city in the United States by Travel + Leisure magazine for the fifth consecutive year.
About the RiverDogs
The Charleston RiverDogs, the Class A affiliate of the 27-time World Champion New York Yankees, are Charleston's leader in affordable sports entertainment. Recently recognized with the Bob Freitas Award as the top Class A operation by Baseball America in 2017, the RiverDogs are coming off their most successful season when they welcomed over 300,000 fans through the turnstiles for the first time in franchise history.
RiverDogs single-game tickets, including options to the Riley Park Club, are now available for the 2018 campaign, the club's 25th season as the RiverDogs and their "175th season in dog years." The RiverDogs begin the season on April 12 when they host the Kannapolis Intimidators at The Joe after a week on the road and an exhibition opener at The Joe on April 3 against Myrtle Beach. Ticket information can be secured by contacting the box office at (843) 577-DOGS (3647) or online at www.riverdogs.com/tickets.
--RIVERDOGS--