Groups, Picnics, & Suites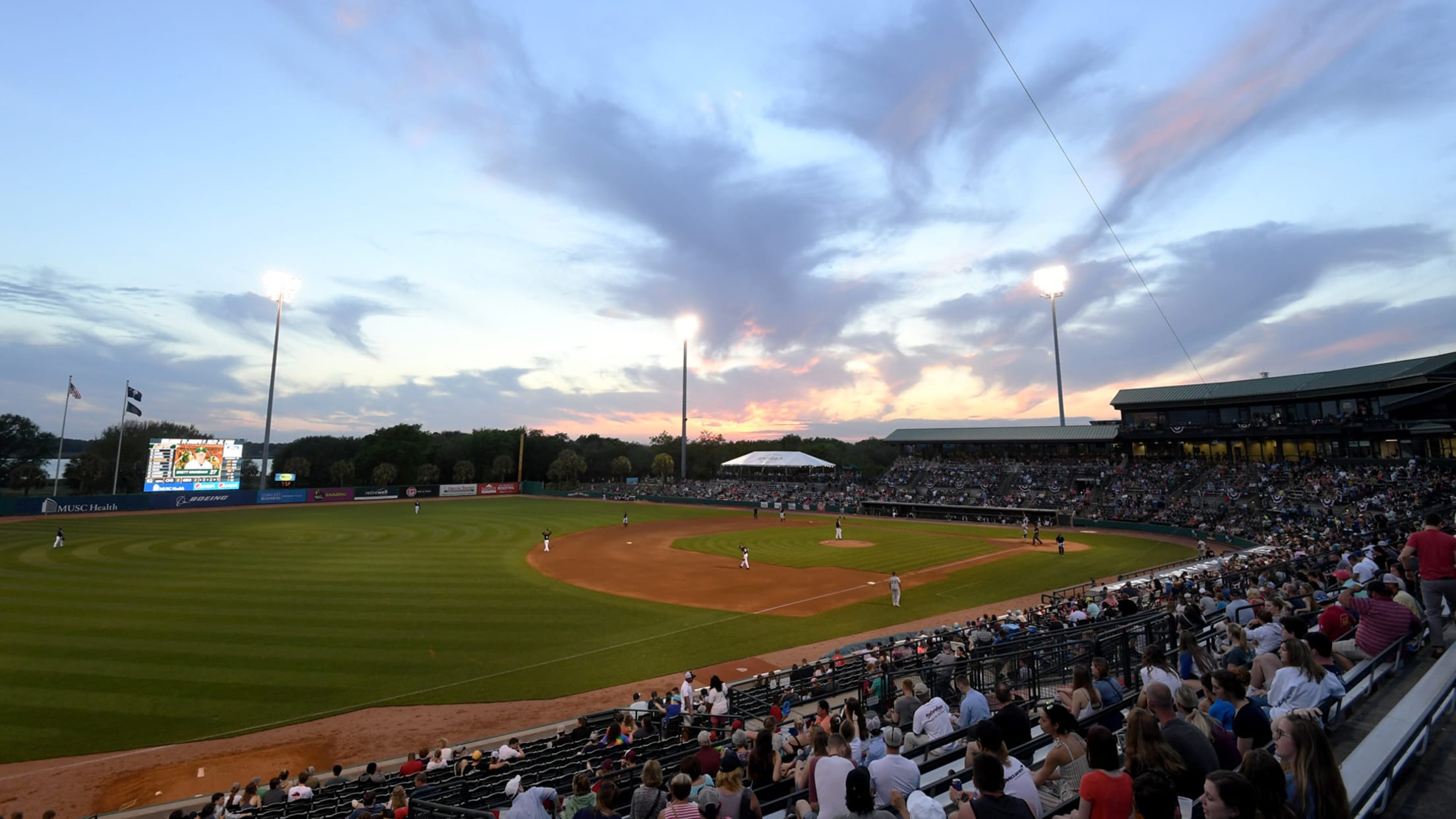 Group Tickets
For groups of 20 or more, a RiverDogs game is the perfect night out. Group ticket benefits include:
Discounted ticket pricing includes a limited edition souvenir item for each group member
Ensure seats together with your group
Avoid lines at the gate
See your group's name displayed on the video board during the game
Opportunity to add on exclusive group experiences and items
All ticket prices include group souvenir item, redeemable on your game night!
Doby's Deck
Let us take care of planning your next company outing, customer appreciation party, or family gathering. Doby's Deck is perfect for groups of 50 or more and includes use of a covered picnic area on the third-base side along with tickets together for your group. Picnics start one hour before game time, and food service lasts 1.5 hours. Pricing includes tickets and food. Group picnic benefits include:
Private use of covered area
Grandstand seats together for your group
*The All American Menu: *Flame Grilled All-beef hamburgers, Hebrew National hot dogs, and Wisconsin Beer Brats with all the traditional picnic fixings (lettuce, tomato, onion, and sauerkraut). Served with roasted loaded baked potato salad and fresh sliced watermelon.
Tea, lemonade, and water
Available add-ons include: black bean burger, baked beans, California Pasta Salad, Sweet Southern Cornbread, fresh coleslaw, roasted herb red potatoes, corn on the cob, fresh roasted summer vegetables, house seasoned chips, fruit and veggie tray with ranch dressing, snack sampler (popcorn, cracker jacks, peanuts), and brownies
Ticket Price: TBD (Call 843-577-3647 for more information)
Murray's Mezzanine
Let us take care of planning your next company outing, customer appreciation party, or family gathering. Named in honor of our esteemed Director of Fun and ideal for groups of 60-200, Murray's Mezzanine allows for an exclusive group experience in a private, covered area in the right field corner just for your group. The re-vamped space offers groups a premium experience with a great view of all the action:
Private use of covered group area on the first base side
Choice of three different family-style premium food options (see below)
Tea, lemonade, and water
Group price includes a domestic keg and case of wine with the ticket and buffet (can upgrade keg and add food for an additional charge) 
Private bar setup (operated as a cash bar or run a tab)
Sky Suite Rental
Rent one of eight luxury suites on the fourth floor, accessible by exclusive elevator. Each suite rental comes with 32 tickets to one of our air-conditioned suites with interior seating, standing room, and 16 balcony seats. Fully catered with menu offerings from traditional ballpark fare to high-end catering.
Birthday Parties
Make a RiverDogs fan's birthday one to remember with a party down at The Joe! By booking a birthday group, you will receive:
12 grandstand level tickets for your group together (option to add-on more for additional cost)
exclusive access to Maurice's Dugout, a brand new dugout-themed group area 
a birthday cake for your group
hot dogs, chips and drinks 
unlimited Kid's Zone passes for fans 12 and younger in your group
A video board message giving a birthday shoutout
Ticket Price: $300 (includes 12 tickets)
Field of Dreams
Give your youth sports group an experience they won't forget as the team takes the field with a RiverDogs for pregame introductions and the National Anthem at The Joe!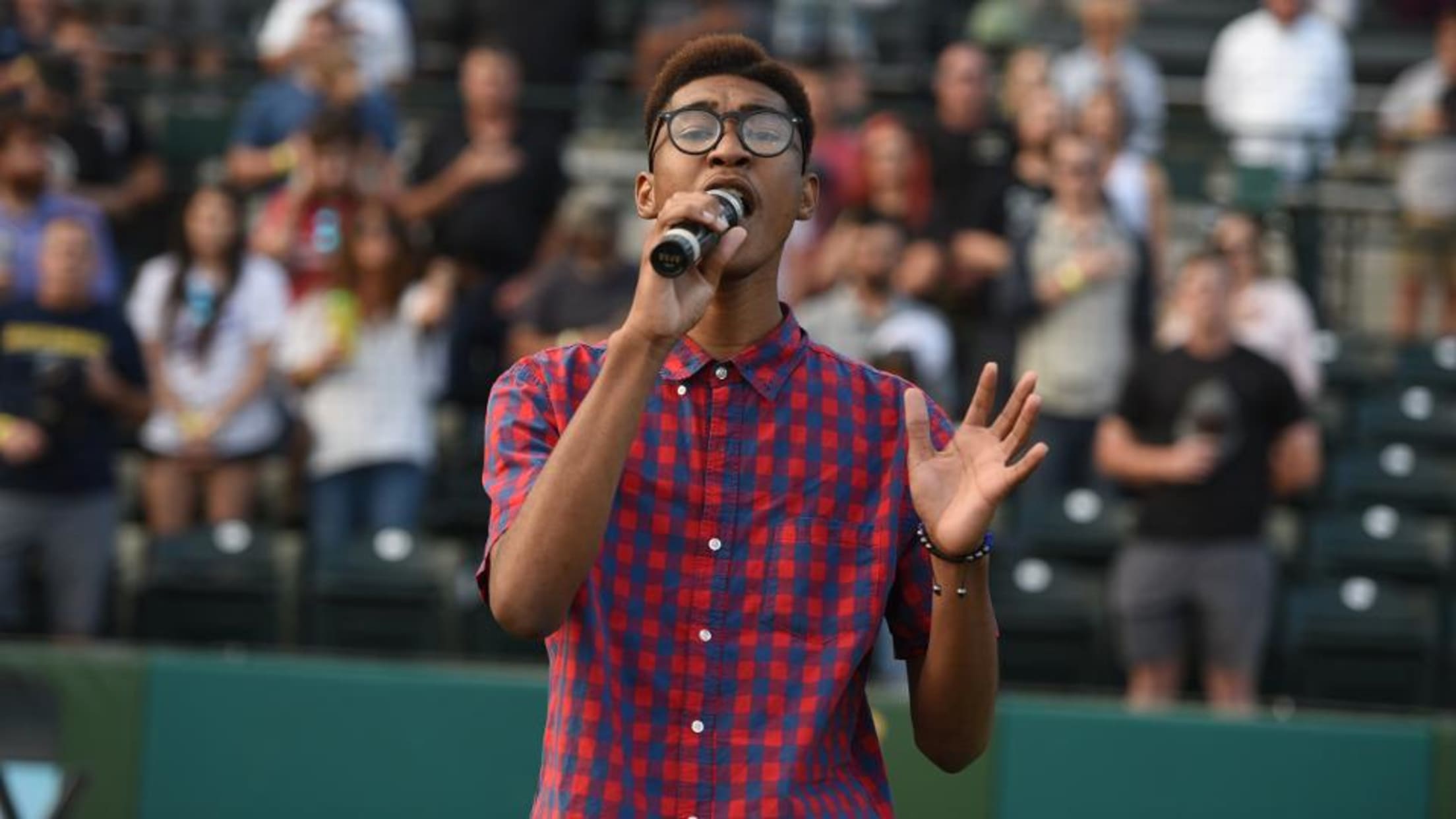 National Anthem Performance
Showcase your RiverDogs group outing's talent with a pregame performance of the National Anthem, further promoting your group's involvement in the game and in the Charleston community.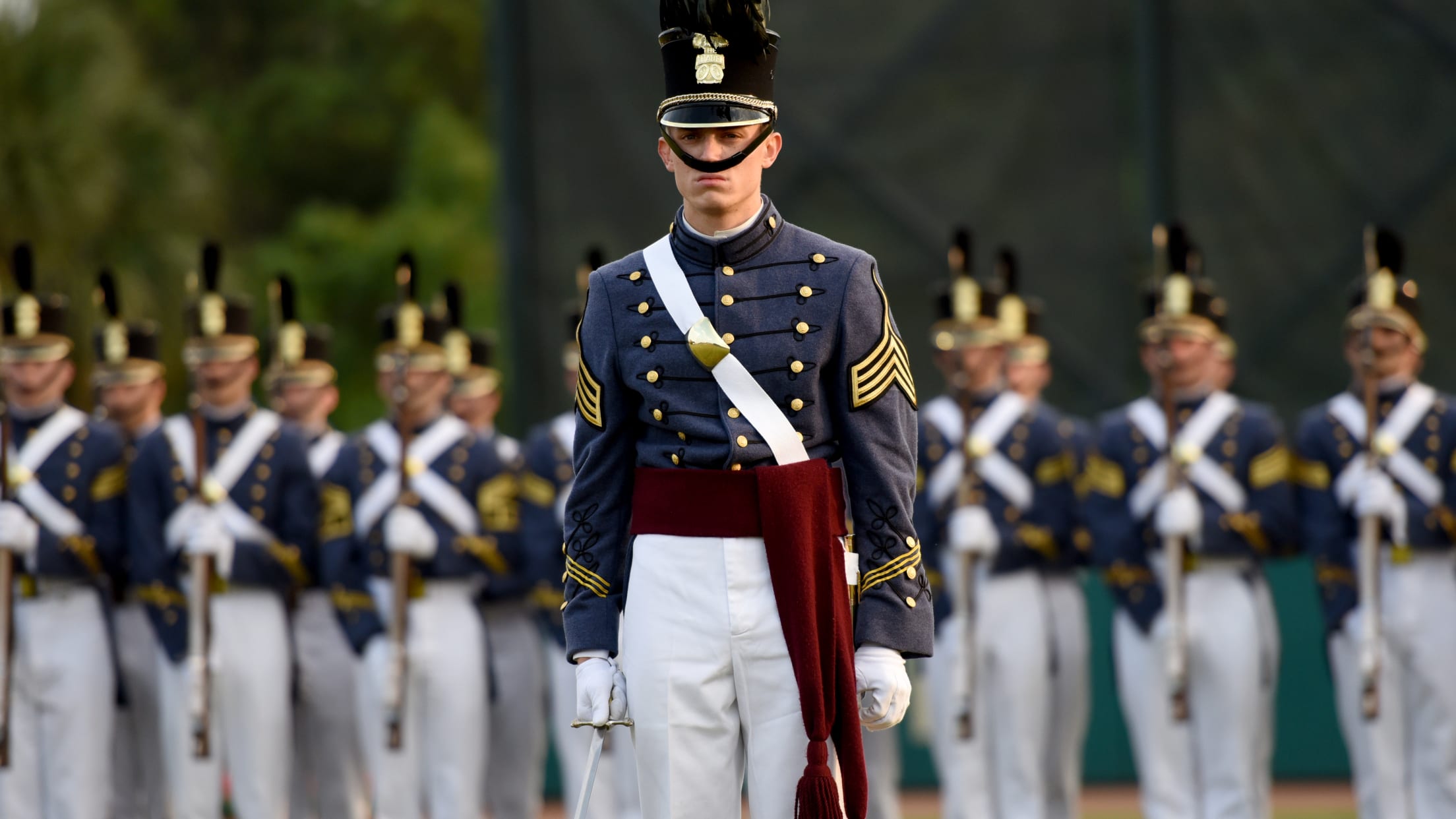 Group Performances
Help your RiverDogs group showcase their talent with a pregame performance on the field to entertain the Riley Park goers. Dance teams, martial arts demonstrations, marching bands and more are all welcome additions to the entertainment down at The Joe!
Pregame Parade
From sports teams, marching bands, bike clubs, church groups, and more, showcase your group at The Joe with a pregame parade on the field, including an announcement of your group over the PA system.