All-Decade Team (2010-19): Third Base
Davidson Excelled on Offense & Defense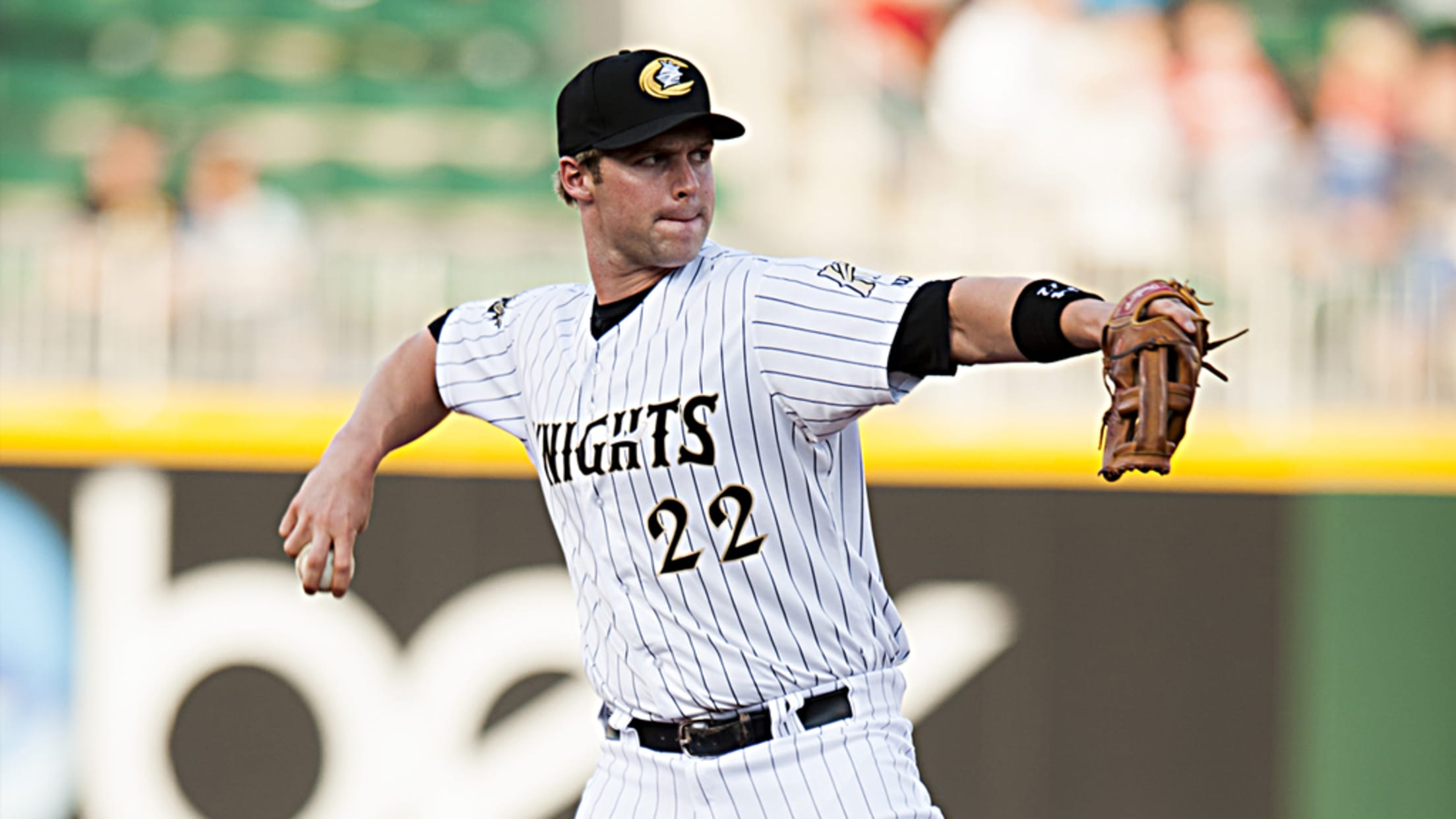 Leading into what would have been Opening Day of the 2020 season for the Charlotte Knights (April 9), the team's VP of Communications, Tommy Viola, will unveil the Charlotte Knights All-Decade Team (2010-19). Check back each weekday to see who made the team. THIRD BASE: MATT DAVIDSON
Leading into what would have been Opening Day of the 2020 season for the Charlotte Knights (April 9), the team's VP of Communications, Tommy Viola, will unveil the Charlotte Knights All-Decade Team (2010-19). Check back each weekday to see who made the team.
THIRD BASE: MATT DAVIDSON
On December 13, 2013, Matt Davidson was traded to the Chicago White Sox in exchange for RHP Addison Reed. From there, Davidson went on to spend nearly three seasons with the Charlotte Knights (2014-16) and can be considered one of the best power hitters in franchise history. He mashed 43 home runs over a two-year stretch (2014-15) -- leading the International League in homers in 2015 with 23.
In 2014, his first full season with the Knights -- and the team's first in Uptown Charlotte -- Davidson slugged 20 home runs over a team-high 130 games.
A year later, Davidson was back in Charlotte and proved to be one of the top performers in the league. While the 2015 season saw Davidson lead the IL in home runs, the talented third baseman also finished at or near the top in a number of other categories in 2015. He led the IL in games played (141), finished second in at-bats (528), and second in walks (62). His 141 games played in 2015 are the second most in a single season by a Knights player. Only Tim Hummel and Bry Nelson appeared in more games in a single season with the Knights (142). He was a 2015 International League All-Star and also represented the Knights in the Triple-A All-Star Game Home Run Derby.
In 2016, Davidson was back in Charlotte and took off with the bat, again. This time, Davidson appeared in 75 games and hit .268 (76-for-284) with 35 runs scored, 20 doubles, 10 home runs, and 46 RBIs with the Knights before a promotion to the Chicago White Sox on June 30. At the time of his promotion, he was tied for the International League lead in doubles (20), was fifth in RBIs (46), and was tied for fourth in extra-base hits (30). He was selected to the International League All-Star team and was set to compete in the Triple-A Baseball Home Run Derby, which were both at BB&T Ballpark. Instead, he was on his way back to the majors for the first time in three years (2013 with Arizona).
AT THE HOT CORNER
Defensively, Davidson also shined in the field for the Knights in 2015. He led all IL third baseman in fielding percentage (.971), as well as all IL third baseman in assists (281). He also finished the season tied for first in double plays (24) with Syracuse third baseman Jason Martinson. For his efforts, Davidson was named by Baseball America as the Best Defensive 3B in the International League.
WHERE HE RANKS
Davidson is among the all-time franchise leaders in a number of offensive categories with the Knights. He ranks fifth in games played (347), third in at-bats (1,293), ninth in hits (278), fourth in home runs (53), fifth in RBIs (175), tied for ninth in runs scored (157) and tied for fourth in walks (143).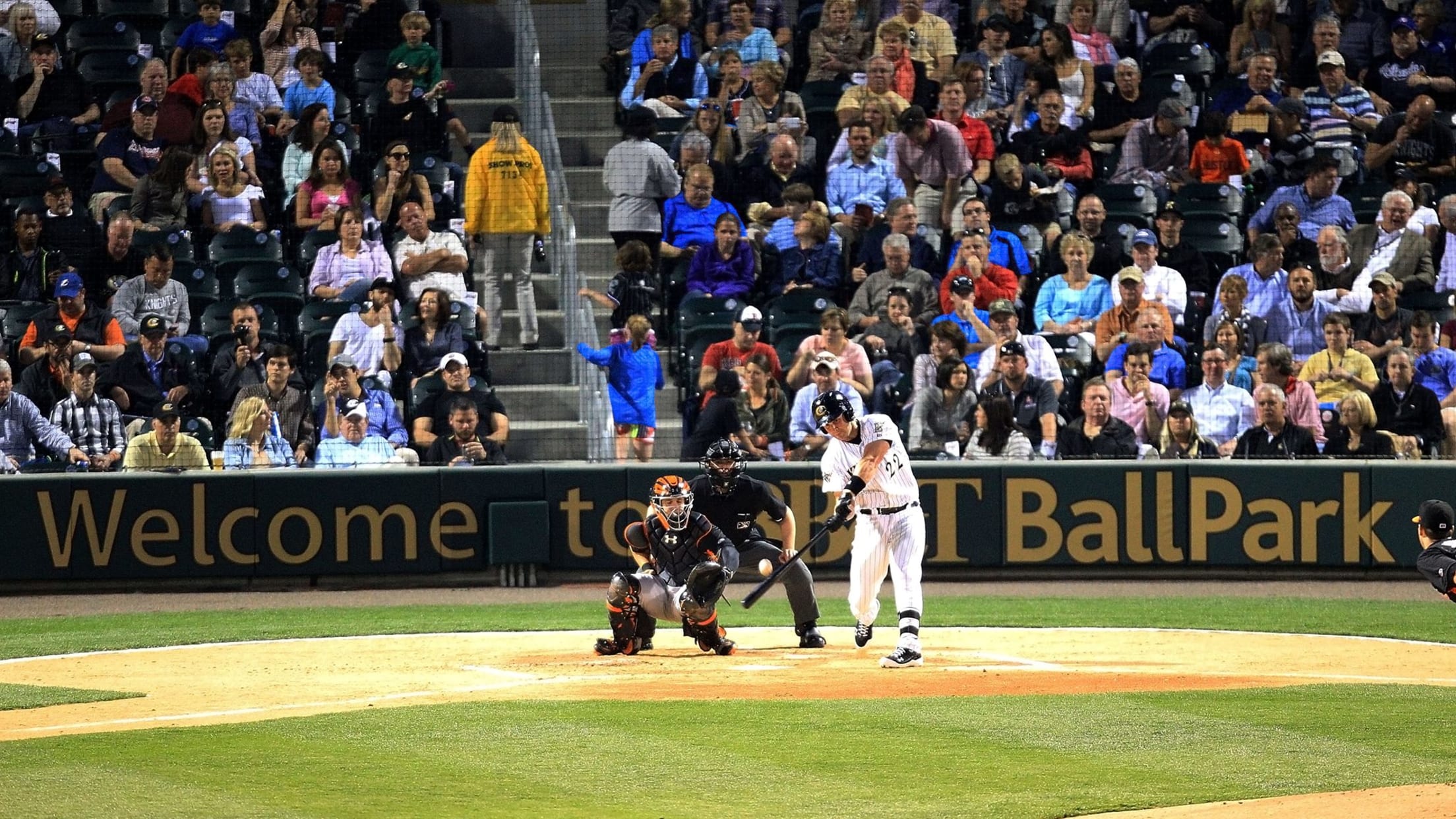 FIRST FULL MLB SEASON
In 2017, Davidson made the Chicago White Sox out of spring training and spent the entire season with the team. He excelled at the plate and launched 26 home runs in 118 major league games. He finished second among American League rookies in home runs, as well as fourth in slugging percentage (.452), fifth in RBIs (68), and tied for eighth in runs (43). It was an impressive total for his first full season in the majors.
APRIL 2018
After a successful 2017 rookie season, Davidson was ready to build off it in his sophomore campaign. And, that's just what he did – especially at Kauffman Stadium in Kansas City. In seven total games against the Royals at Kauffman Stadium, Davidson launched seven home runs. In fact, he hit all seven long balls in just three of the seven games. He had a three-home run performance in the 2018 season opener on March 29th to become just the fourth major-league player since 1908 to hit three homers on Opening Day. He then followed it up with back-to-back two-home run performances (April 26-27). He set the record for most home runs by an opponent in a season at Kauffman Stadium—and it was only April.
OTHER THIRD BASEMEN OF THE DECADE
Drafted by the Chicago White Sox in the third round of the 2008 MLB June Amateur Draft, Brent Morel made his way to Charlotte in 2010. In parts of three seasons with the Knights (2010, 2012-13), Morel appeared in 221 games with the team and recorded 227 hits, 107 runs scored, 58 doubles, 15 home runs, and 98 RBIs.
Dallas McPherson appeared in 163 games with the Charlotte Knights over parts of two seasons (2011-12) and was a solid contributor. In 2011, McPherson hit .283 (111-for-392) with 54 runs scored, 27 doubles, 20 home runs, and 69 RBIs over 101 games. A year later, he hit .253 (58-for-229) with 35 runs scored, 12 doubles, 12 home runs and 47 RBIs over 61 games. Combined, McPherson ripped 32 home runs with 116 RBIs over that two-season stretch.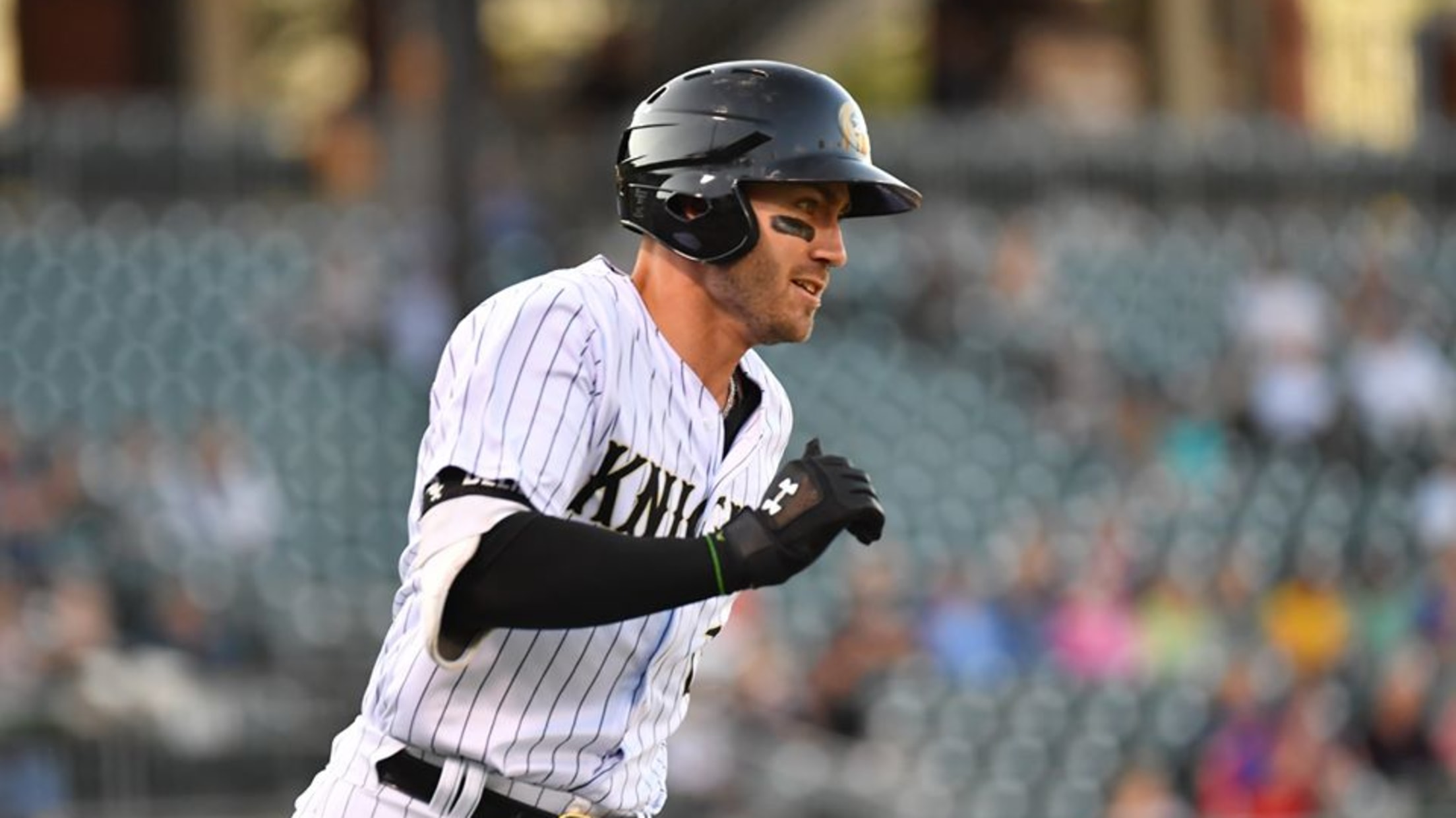 Nicky Delmonico played numerous positions (1B, 3B, & OF) with the Knights over parts of four seasons (2016-19), 112 of Nicky Delmonico's 193 games played with the Knights were at the hot corner. In 2017 with the Knights, Delmonico had a solid season with the team before making his major league debut on August 1. Delmonico hit .262 with 55 runs scored, 18 doubles, three triples, 12 home runs and 45 RBIs in 99 games with the Charlotte Knights in 2017. He was selected to the International League All-Star team that season, but did not participate. Overall, Delmonico has a .262 batting average with 189 hits, 103 runs scored, 45 doubles, three triples, 22 home runs, and 87 RBIs with the Knights in his career.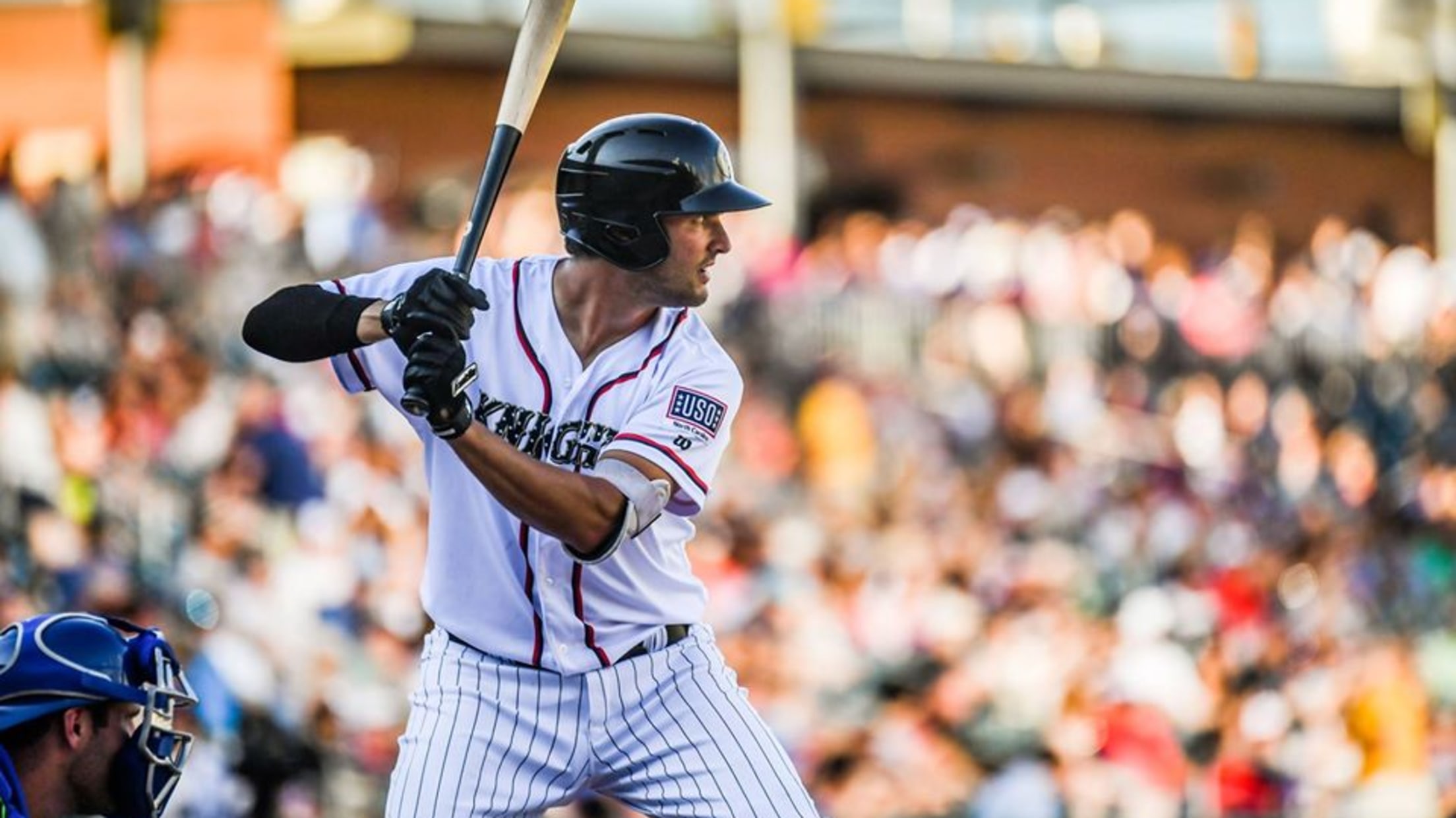 Appearing in his only season with the Knights in 2018, Patrick Leonard – an International League regular with the Durham Bulls the previous season – was solid with Charlotte. In 124 games with the Knights that year, he compiled 104 hits, 29 doubles, 11 home runs, and had 50 RBIs. He led the team in hits, doubles, and RBIs, while finishing fourth in runs scored (43) and fourth in home runs.