Celeb Series: Freddy García
Former White Sox Star Was Set to Visit Knights on June 6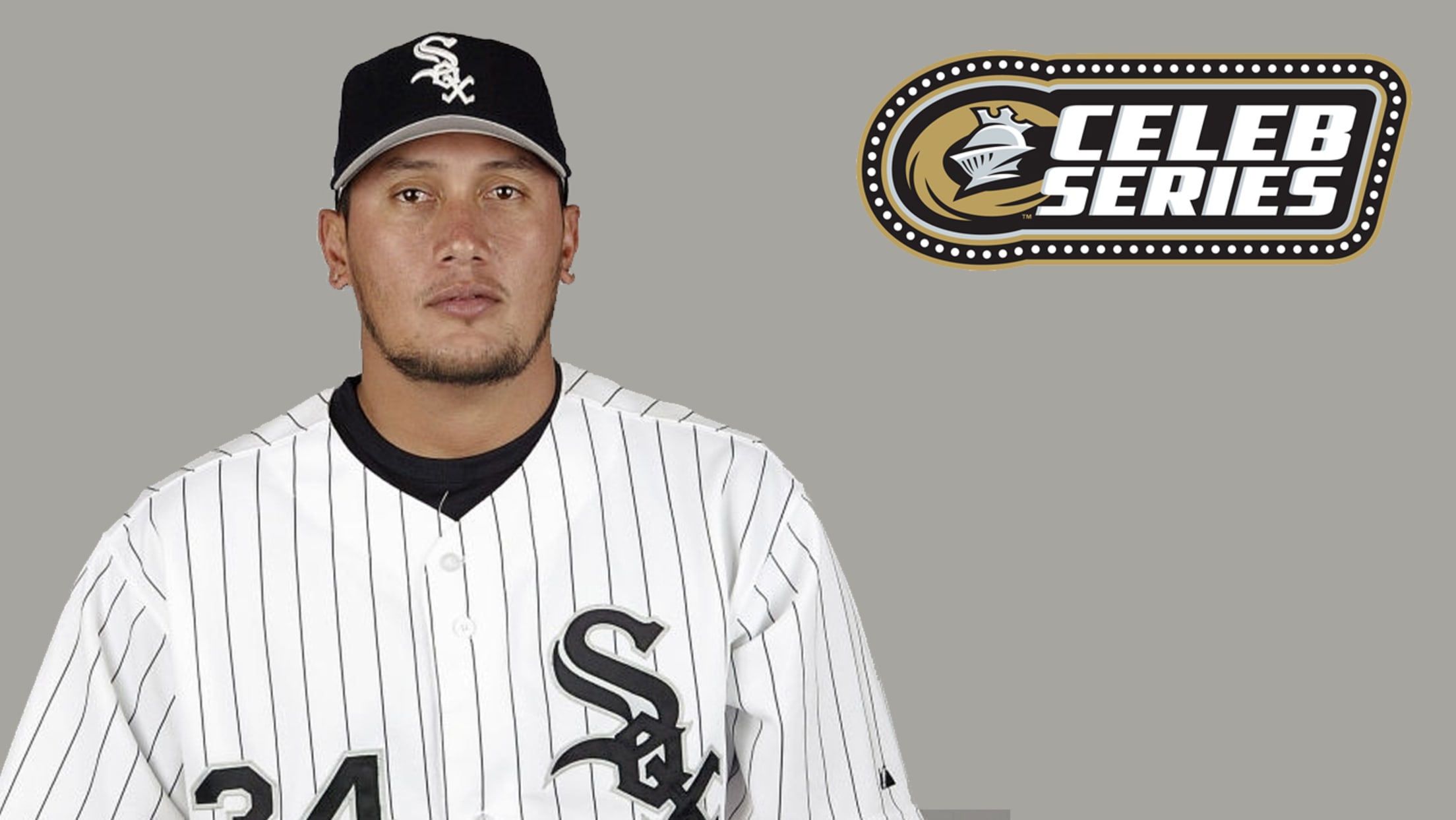 With baseball halted around the country due to COVID-19, the Charlotte Knights 2020 season and Celeb Series is currently on hold. In April, the Knights were set to welcome Hall of Fame pitcher Fergie Jenkins* (April 29) to kick off the exciting series. In May, appearances by baseball legend Fred
With baseball halted around the country due to COVID-19, the Charlotte Knights 2020 season and Celeb Series is currently on hold. In April, the Knights were set to welcome Hall of Fame pitcher Fergie Jenkins (April 29) to kick off the exciting series. In May, appearances by baseball legend Fred Lynn (May 2), NASCAR star Kyle Busch (May 13), actress Megan Cavanagh, who played Marla Hooch, in A League of Their Own (May 15), and WWE Hall of Famer Sgt. Slaughter (May 27), were set to highlight a thrilling month. In June, former Chicago White Sox stars A.J. Pierzynski (June 2) and Freddy Garcia (June 6), were scheduled to visit fans during an exciting week of games.
PART 7: FREDDY GARCÍA
Freddy García put together a solid 15-year major league career. A native of Caracas, VZ, García played a key role on the Chicago White Sox 2005 World Series Championship team. A two-time All-Star, he won 156 games over his big league career, which started in Seattle in 1998 and ended in 2013 with Atlanta.
Originally signed by the Houston Astros as a non-drafted free agent in 1993, he worked his way through the organization until he was traded to the Seattle Mariners in 1998 (along with Carlos Guillen and John Halama) for Randy Johnson. With the Mariners, he took off and became one of the top pitchers in baseball over a four-year span (1999-2002). During his rookie season of 1999, he posted a remarkable 17-8 record with a 4.07 ERA over 33 starts (201.1 innings pitched). He finished ninth that season in the American League Cy Young Award voting and second in the Rookie of the Year voting behind Carlos Beltrán.
After going just 9-5 with a 3.91 ERA in 2000 over 21 starts, García's next two seasons were two of his finest. In 2001, he went 18-5 with an American League best 3.05 ERA in 34 starts over a league-best 238.2 innings pitched. He finished third in the American League Cy Young Award voting. A year later, he posted a 16-10 record with a 4.39 ERA in 34 starts over 223.2 innings pitched.
CHICAGO WHITE SOX
García combined to win 25 games over the 2003 and 2004 seasons -- including nine games as a member of the White Sox after he was traded to the South Siders with Ben Davis on June 27, 2004 in exchange for Michael Morse, Miguel Olivo, and Jeremy Reed. After wrapping up the 2004 season with the White Sox, he went on to have a memorable 2005 season. During the regular season, he posted a 14-8 record with a 3.87 ERA in 33 starts over 228 innings pitched. His solid season helped lead the White Sox to the postseason and he continued his impressive season down the stretch.
2005 WORLD SERIES CHAMPIONS
García played a big role for the White Sox in 2005 during the team's remarkable playoff run. He won all three of the games he started during the 2005 postseason, including a win in the ALDS, the ALCS, and in the World Series. He took the ball for game four of the 2005 World Series and came up big when his team needed it. He threw seven shutout innings to lead the White Sox to a World Series Championship win in four games over the Houston Astros. In all, he went 3-0 with a 2.14 ERA over 21 innings pitched.
MORE ON GARCÍA
García followed up his memorable 2005 campaign with another impressive performance in 2006. He went 17-9 with a 4.53 ERA in 33 starts over 216.1 innings pitched. Despite the solid showing, he was traded to the Philadelphia Phillies on December 6, 2006 for Gavin Floyd and Gio Gonzalez. After spending the 2007 season in Philly and the 2008 season in Detroit, he returned to the White Sox for the 2009 and 2010 seasons. He won 12 games in 2010 with the Sox and later moved on to the New York Yankees for the 2011 and 2012 seasons. His 12 wins in 2011 with the Yankees was his ninth and last double-digit win total of his 15-year career. His final season at the major league level came in 2013 when he split time with the Baltimore Orioles and Atlanta Braves.
CAREER TOTALS
In 376 career games pitched at the big league level (356 starts), García went 156-108 with a 4.15 ERA over 2,264 innings pitched. He also compiled 12 complete games, four shutouts, and 1,621 career strikeouts.
CABALLEROS de CHARLOTTE
García's scheduled appearance with the Knights on June 6th was to coincide with the team's second Caballeros de Charlotte game of the 2020 season. Joining previous Caballeros ambassadors such as José Contreras and Wilson Álvarez, García was going to throw out the game's ceremonial first pitch and meet fans at the game. The Knights were set to wear their Caballeros de Charlotte uniforms and honor the growing Latino population in the City of Charlotte.