Celeb Series: Kevin Malone
Actor Brian Baumgartner Was Set to Visit Knights on June 7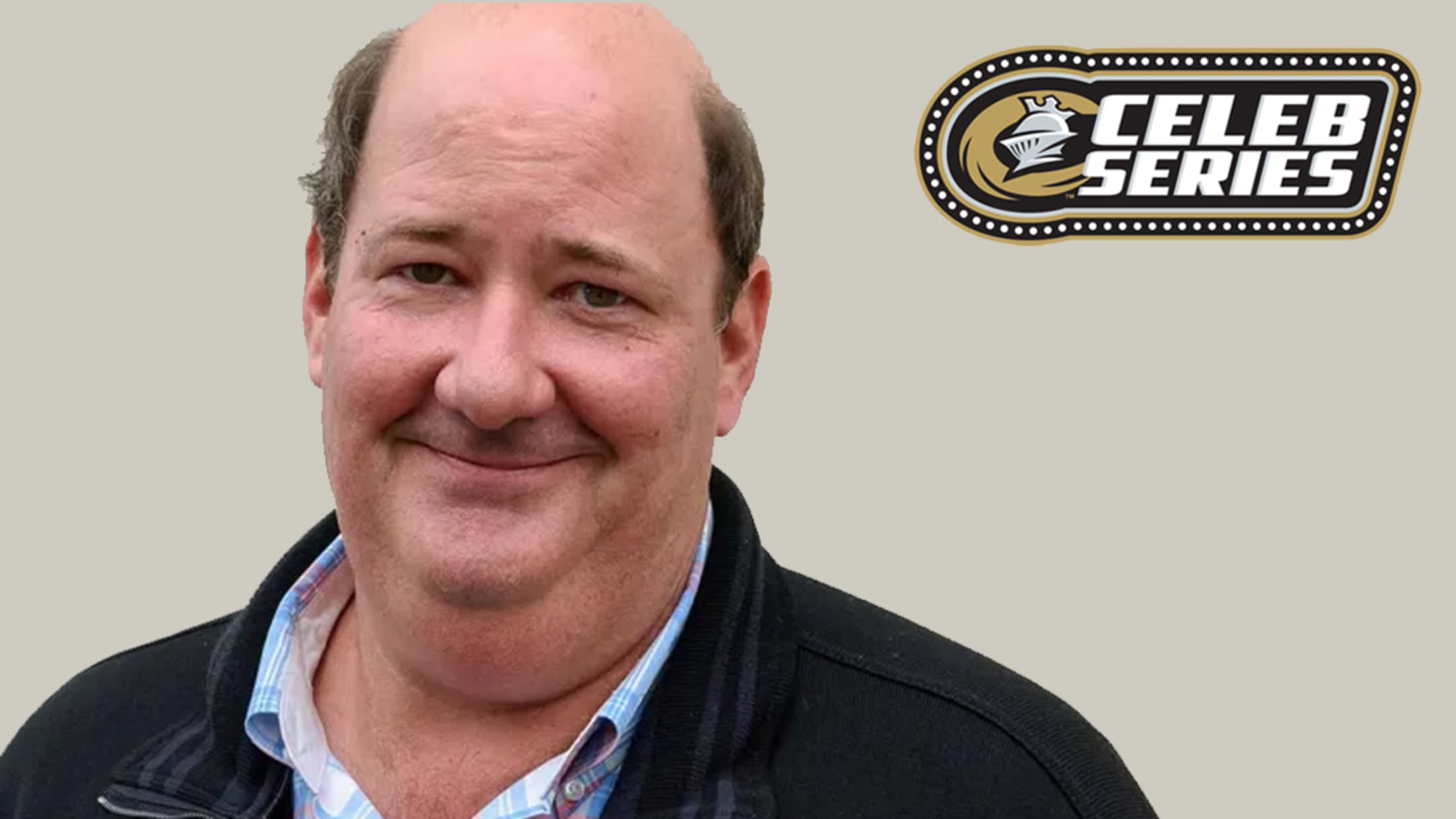 With baseball halted around the country due to COVID-19, the Charlotte Knights 2020 season and Celeb Series is currently on hold. In April, the Knights were set to welcome Hall of Fame pitcher Fergie Jenkins (April 29) to kick off the exciting series. In May, appearances by baseball legend Fred
With baseball halted around the country due to COVID-19, the Charlotte Knights 2020 season and Celeb Series is currently on hold. In April, the Knights were set to welcome Hall of Fame pitcher Fergie Jenkins (April 29) to kick off the exciting series. In May, appearances by baseball legend Fred Lynn (May 2), NASCAR star Kyle Busch (May 13), actress Megan Cavanagh, who played Marla Hooch, in A League of Their Own (May 15), and WWE Hall of Famer Sgt. Slaughter (May 27), were set to highlight a thrilling month. In June, former Chicago White Sox stars A.J. Pierzynski (June 2) and Freddy Garcia (June 6), were scheduled to visit fans during an exciting week of games. On Sunday, June 7, Brian Baumgartner, who played Kevin Malone on The Office, was scheduled to meet fans.
PART 8: KEVIN MALONE
For years, the Charlotte Knights have welcomed many recognizable television stars to the ballpark to meet fans. This year, Brian Baumgartner, who played Kevin Malone on The Office, was scheduled to meet fans on Sunday, June 7. He was the team's only TV star scheduled for the 2020 season and his appearance was set to be one of the more popular appearances in BB&T Ballpark history.
IT'S NOT ASHTON KUTCHER...
Baumgartner made his film debut in 2001 in Herman U.S.A. and his television debut in 2003 in The Lyon's Den. After appearing in a handful of other TV shows over the next few years, it was in 2005 when Baumgartner truly began to shine. In 2005, he landed a role on The Office as Kevin Malone. On what became a truly iconic show for fans in the United States after the popular BBC version with the same name, Baumgartner proved to be one of the fan's favorite characters. His character is based on Keith Bishop from the British original version. On the show, Kevin was an accountant at Dunder Mifflin and well known for his Kevin's famous chili. As he said, "It's probably the thing he does best."
ROY ANDERSON
Over the past two seasons, the Knights have welcomed stars of the iconic television show and fans of all ages have been very excited to see them at the ballpark. David Denman, who played Roy Anderson, met fans at the first-ever celebration at BB&T Ballpark in 2018. Denman signed autographs for fans, took photos with fans, and threw out the ceremonial first pitch. He even took time to visit morning TV shows.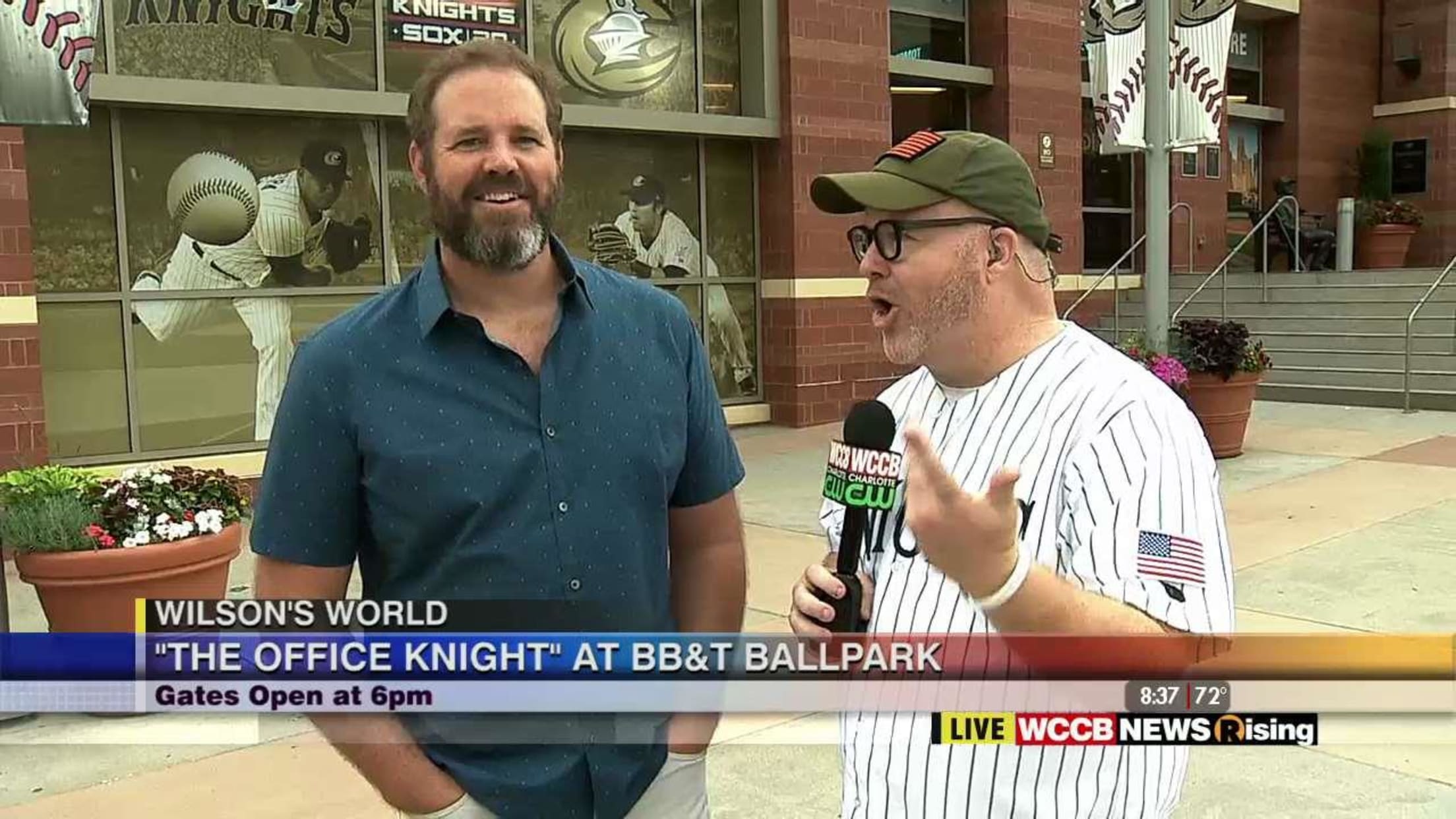 DARRYL PHILBIN
In 2019, thanks to a great partnership with The Comedy Zone -- where he was scheduled to appear -- Craig Robinson stopped by the ballpark to throw out a ceremonial first pitch and sit down for a pre-game show interview. Robinson played Darryl Philbin on the show and fans in the crowd were excited to see another of their favorite characters from The Office.