Celeb Series: Kyle Busch
NASCAR Star Was Set to Visit Knights on May 13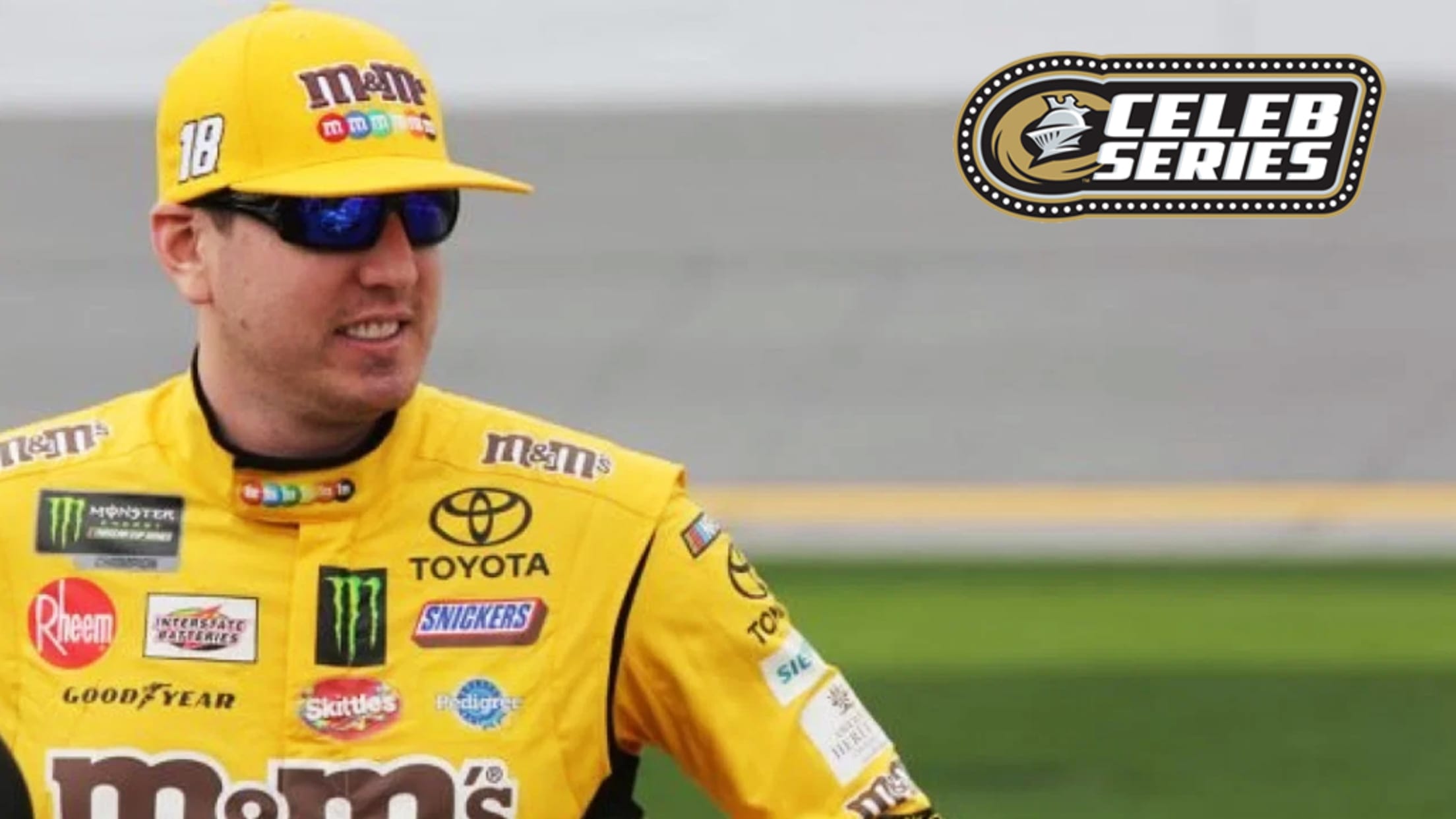 With no baseball being played around the country due to COVID-19, the Charlotte Knights 2020 season and Celeb Series is currently on hold. In April, the Knights were set to welcome Fergie Jenkins** (April 29) to kick off the exciting series. In May, the month was going to kick off
With no baseball being played around the country due to COVID-19, the Charlotte Knights 2020 season and Celeb Series is currently on hold. In April, the Knights were set to welcome Fergie Jenkins (April 29) to kick off the exciting series. In May, the month was going to kick off with an appearance by Fred Lynn (May 2). This week, the team was looking forward to appearances by NASCAR star Kyle Busch (May 13) and actress Megan Cavanagh, who played Marla Hooch, in A League of Their Own (May 15).
PART 3: KYLE BUSCH
At 34, Kyle Busch has already put together an impressive career in the world of NASCAR. The two-time and reigning NASCAR Cup Series champion is the driver of the No. 18 M&M'S/Interstate Batteries Toyota for Joe Gibbs Racing (JGR). The 2020 season -- which returns this Sunday at Darlington Raceway -- is his 16th full season in NASCAR's top series.
Since 2005, Busch has been competing full-time in the NASCAR Cup Series. He won his first race in the sport's top series at Auto Club Speedway in September of that year. At the time, he became the youngest winner in the history of the series at 20 years, four months and two days old.
Busch was scheduled to visit fans at BB&T Ballpark on Wednesday, May 13 to sign autographs and throw out the game's ceremonial first pitch. The visit -- which was the third appearance as part of the team's annual "Celeb Series" -- was his first at BB&T Ballpark. Busch, however, is no stranger to Knights games over the years.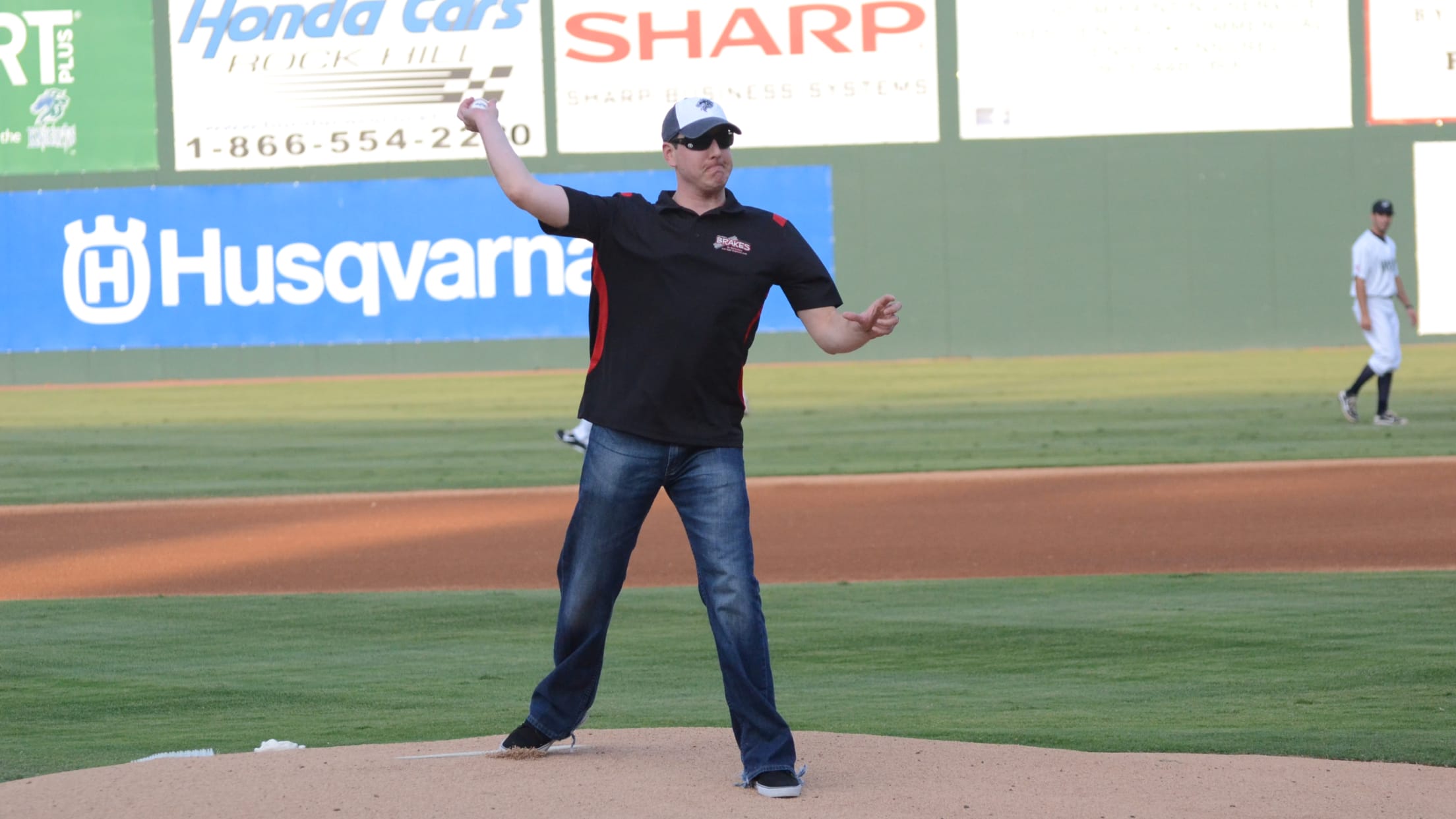 LAST TIME HE VISITED THE KNIGHTS
Back in 2012, Busch was honored by the Knights at Knights Stadium in Fort Mill, SC on August 13 in support of B.R.A.K.E.S. On that day, Busch threw out the first pitch and signed autographs for fans.
BUNDLE OF JOY FUND
Along with his wife, Samantha, they have also established the Bundle of Joy Fund, which is dedicated to advocating for infertility education and awareness and removing financial barriers by granting monetary awards to couples who require fertility treatments to have their own bundle of joy.
WWE CHAMPION
Busch has won a number of races and awards during his career – and has even held the WWE 24/7 Championship. On WWE's Monday Night Raw on December 2, 2019, Busch pinned Charlotte, NC native, R-Truth, to win the title.
NEW 24/7 CHAMPION! The 2019 #NASCAR Cup Champion @KyleBusch has just won the #247Championship on #RAW! pic.twitter.com/SiLmcUi0YT

— WWE (@WWE) December 3, 2019
NASCAR IS BACK
This Sunday, Busch, along with the rest of the NASCAR world, will return to the track for the first time in 10 weeks in Darlington, SC. In addition to this Sunday's race at Darlington, NASCAR will return to Charlotte Motor Speedway a week later on May 24.
.@KyleBusch is set to run this special tribute @mmschocolate paint scheme for the heroes of the #COVID19 pandemic for this Sunday's @NASCAR race at @TooToughToTame. pic.twitter.com/fUBMzp3AKs

— Beyond the Flag (@Beyond_The_Flag) May 12, 2020