Celeb Series: Marla Hooch
4th Annual Women In Baseball Night Was Set for May 15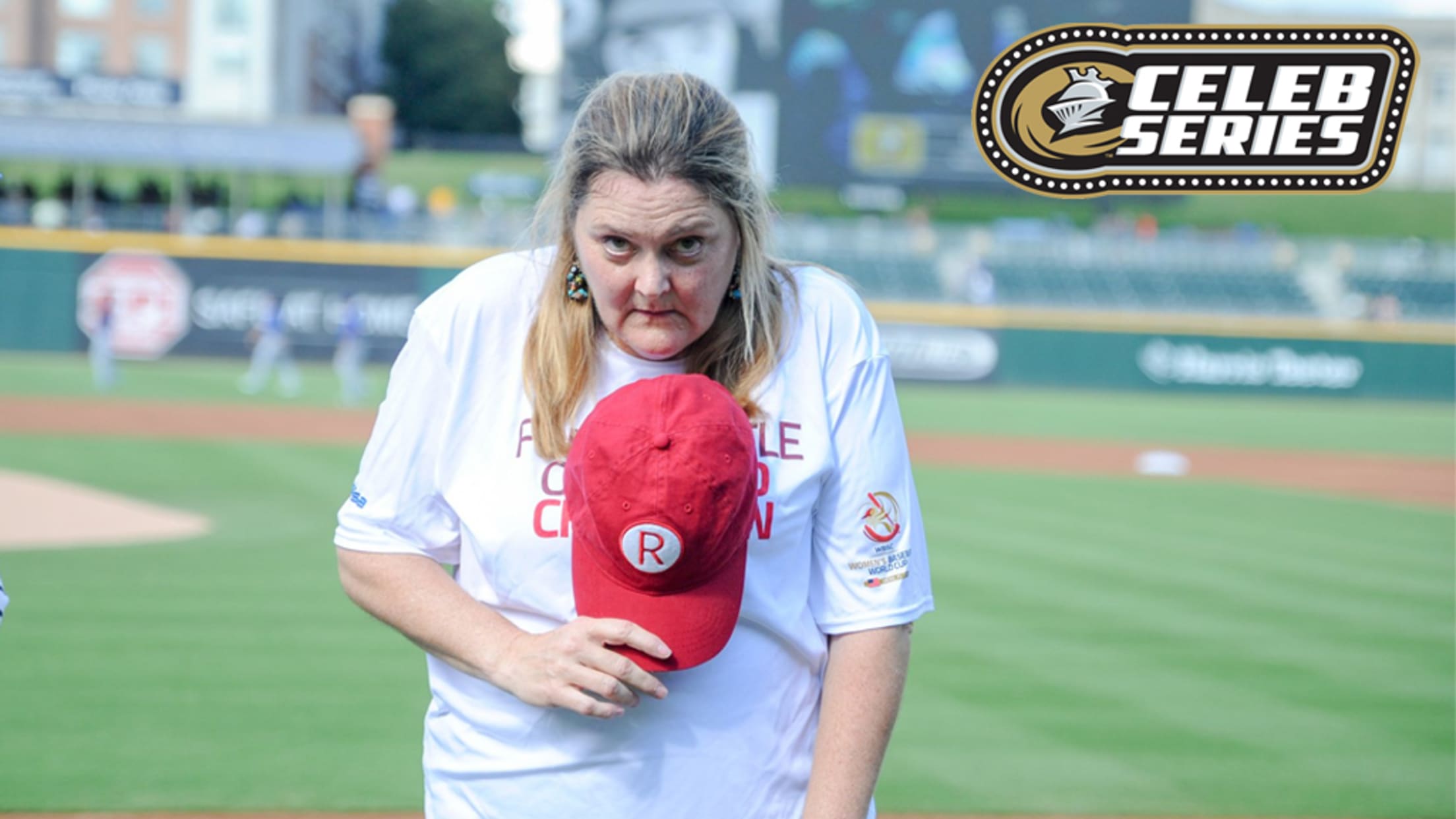 Megan visited BB&T Ballpark for the first time in 2018. (Laura Wolff/Charlotte Knights)
With no baseball being played around the country due to COVID-19, the Charlotte Knights 2020 season and Celeb Series is currently on hold. In April, the Knights were set to welcome Fergie Jenkins** (April 29) to kick off the exciting series. In May, the month was going to kick off
With no baseball being played around the country due to COVID-19, the Charlotte Knights 2020 season and Celeb Series is currently on hold. In April, the Knights were set to welcome Fergie Jenkins (April 29) to kick off the exciting series. In May, the month was going to kick off with an appearance by Fred Lynn (May 2). This week, the team was looking forward to appearances by NASCAR star Kyle Busch (May 13) and actress Megan Cavanagh, who played Marla Hooch, in A League of Their Own (May 15).
PART 4: MARLA HOOCH
Actress Megan Cavanagh has an impressive resume in film and television. Born in Chicago, IL in 1960, Cavanagh made her film debut in "A League of Their Own" in 1992. The movie -- which was dedicated to the memory of the All-American Girls Professional Baseball League -- was a huge hit.
Over the years, Megan has been a good friend of the Knights as she has been a part of the team's Women in Baseball celebration in 2018, 2019, and was planning to be at BB&T Ballpark this season for the team's 4th Annual Women in Baseball Night.
And how about Marla Hooch? What a hitter!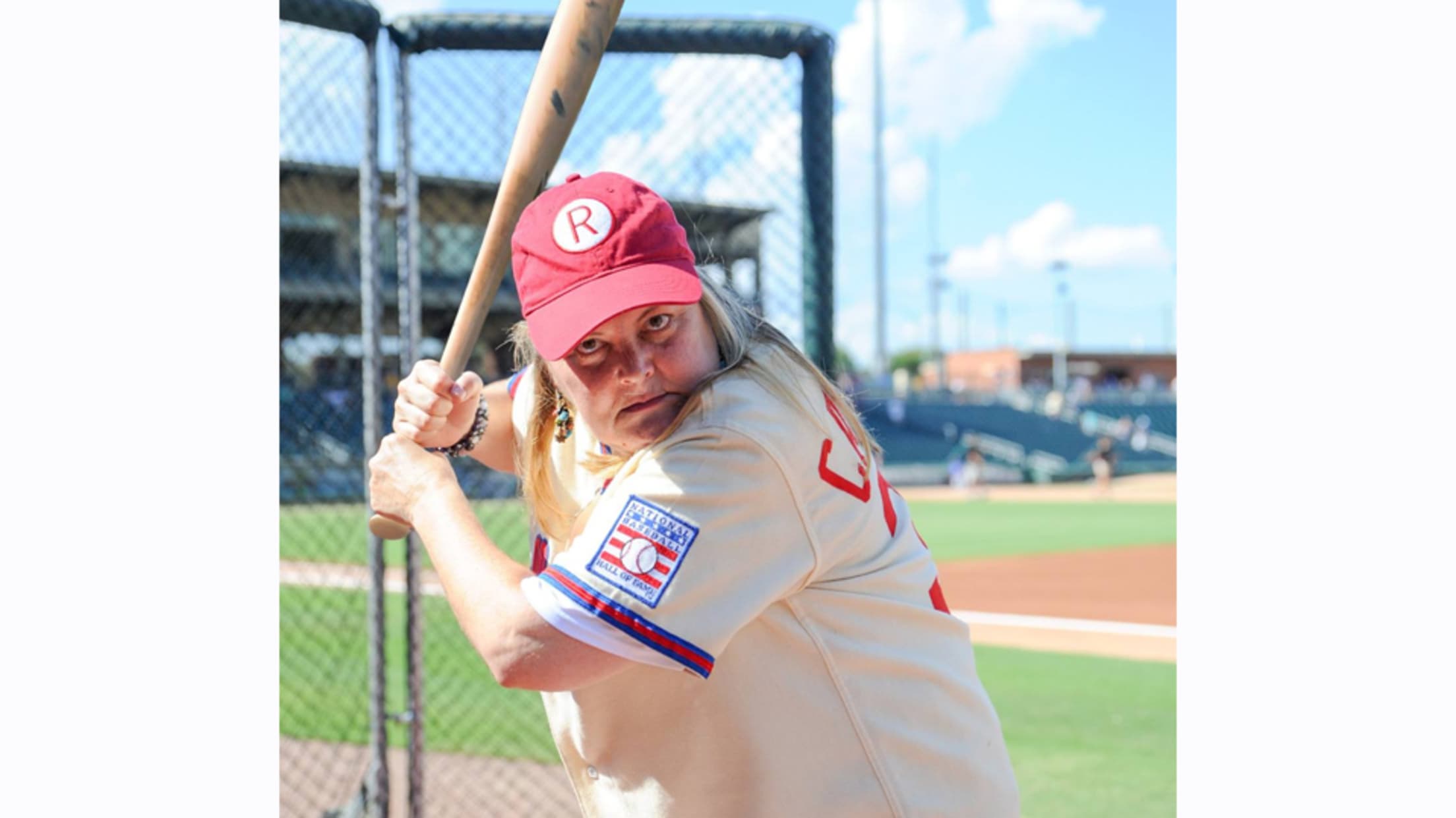 A LEAGUE OF THEIR OWN
Directed by Penny Marshall, the film featured a remarkable cast. Cavanagh, who played Marla Hooch in the movie, starred alongside Tom Hanks, Geena Davis, Madonna, Rosie O'Donnell, Lori Petty, and many other recognizable names. The film took a fictionalized account of the AAGPBL, which existed from 1943 to 1954 and was founded by Philip K. Wrigley.
INAUGURAL WOMEN IN BASEBALL NIGHT IN 2017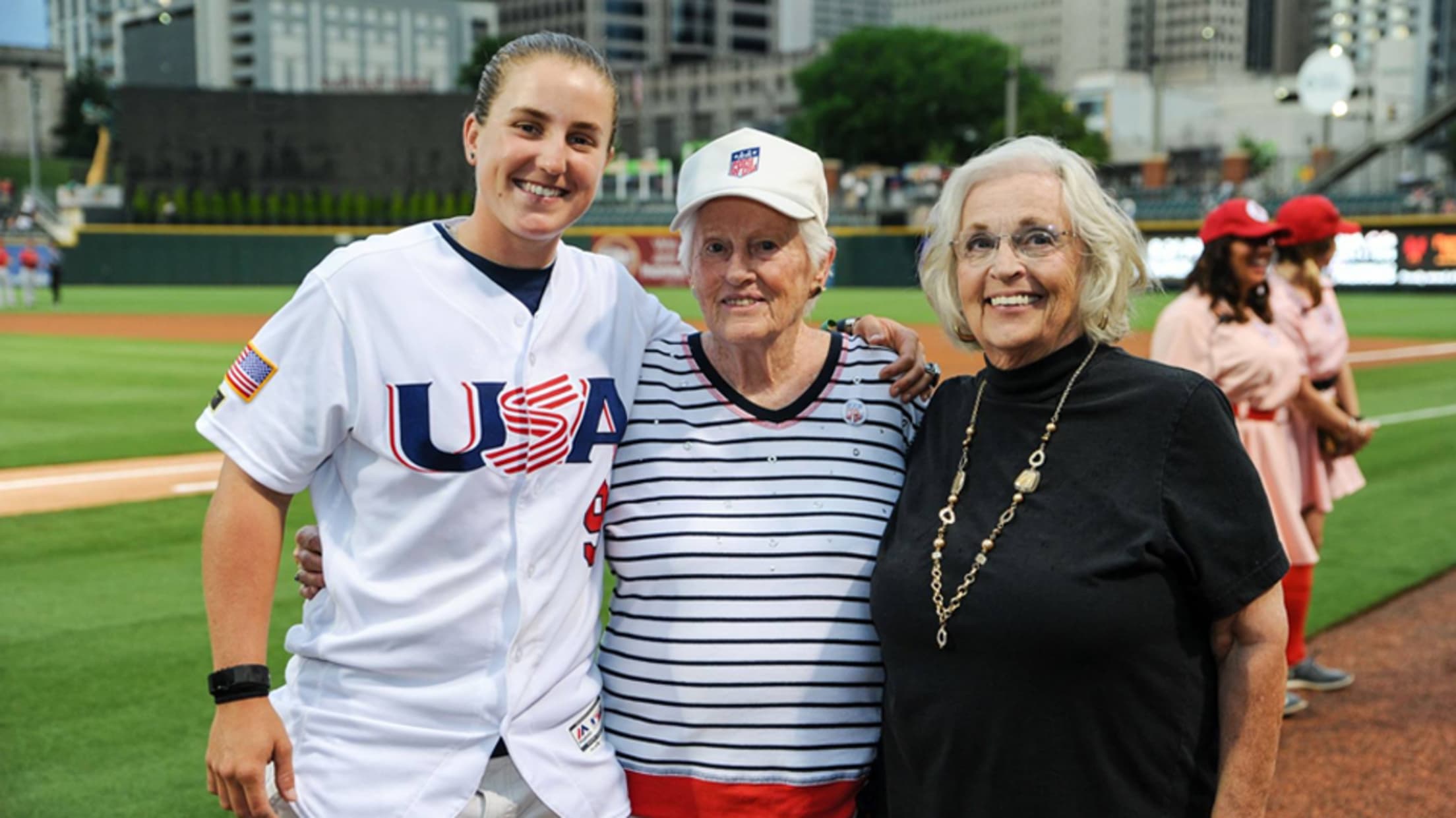 The first "Women in Baseball Night" at BB&T Ballpark took place on June 13, 2017 as part of the team's Turnback Tuesday theme -- highlighting 125 years of baseball history in Charlotte (1892 to present). The Knights honored Frances Crockett, Jean Faut, and Anna Kimbrell -- three local women who have made a significant impact on the game of baseball
2ND ANNUAL WOMEN IN BASEBALL
Cavanagh joined the Knights in 2018 for the team's 2nd Annual Women in Baseball Night on August 5. Along with Cavanagh, who signed autographs for fans, the Knights once again honored Jean Faut, Frances Crockett, and Anna Kimbrell. The team also welcomed former AAGPBL players Maybelle Blair and Shirley Burkovich to the ballpark for the first time, along with USA Gold Medal winner Ronnie Gajownik. The team also honored Charlotte O's front office administrative assistant, Lib Shildt.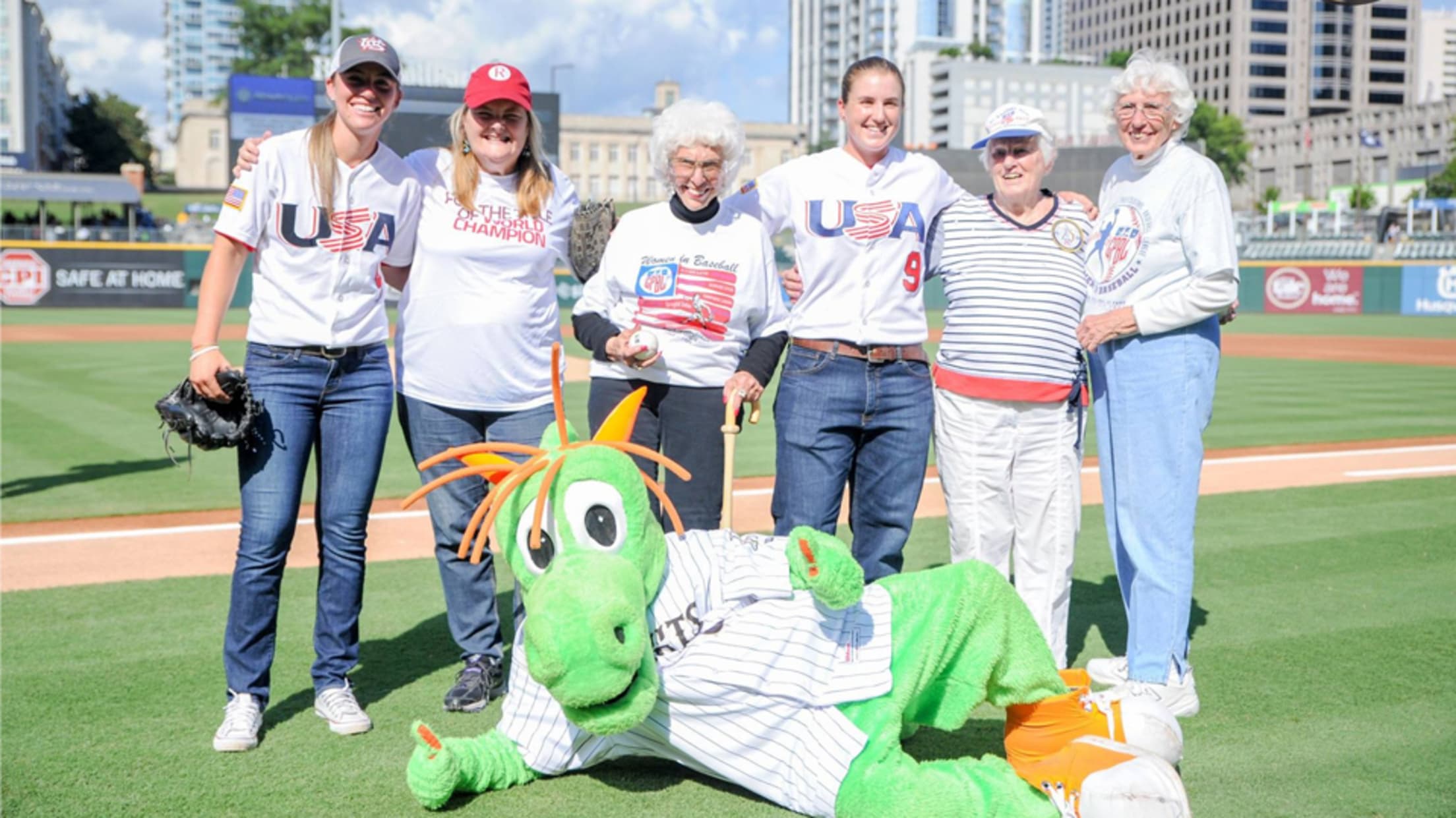 3rd ANNUAL WOMEN IN BASEBALL NIGHT
Cavanagh returned in 2019 for the 3rd Annual Women in Baseball Night on August 27, 2019. Along with Cavanagh, the team's 3rd Annual Women in Baseball Night was the biggest one yet. On hand for the night were five former AAGPBL players, including Jean Faut, Maybelle Blair, Shirley Burkovich, Sister Toni Ann Palermo, and Dolly Vanderlip Ozburn, a Charlotte native. The 2019 celebration was the first for Sister Toni Ann Palermo and Dolly Vanderlip Ozburn.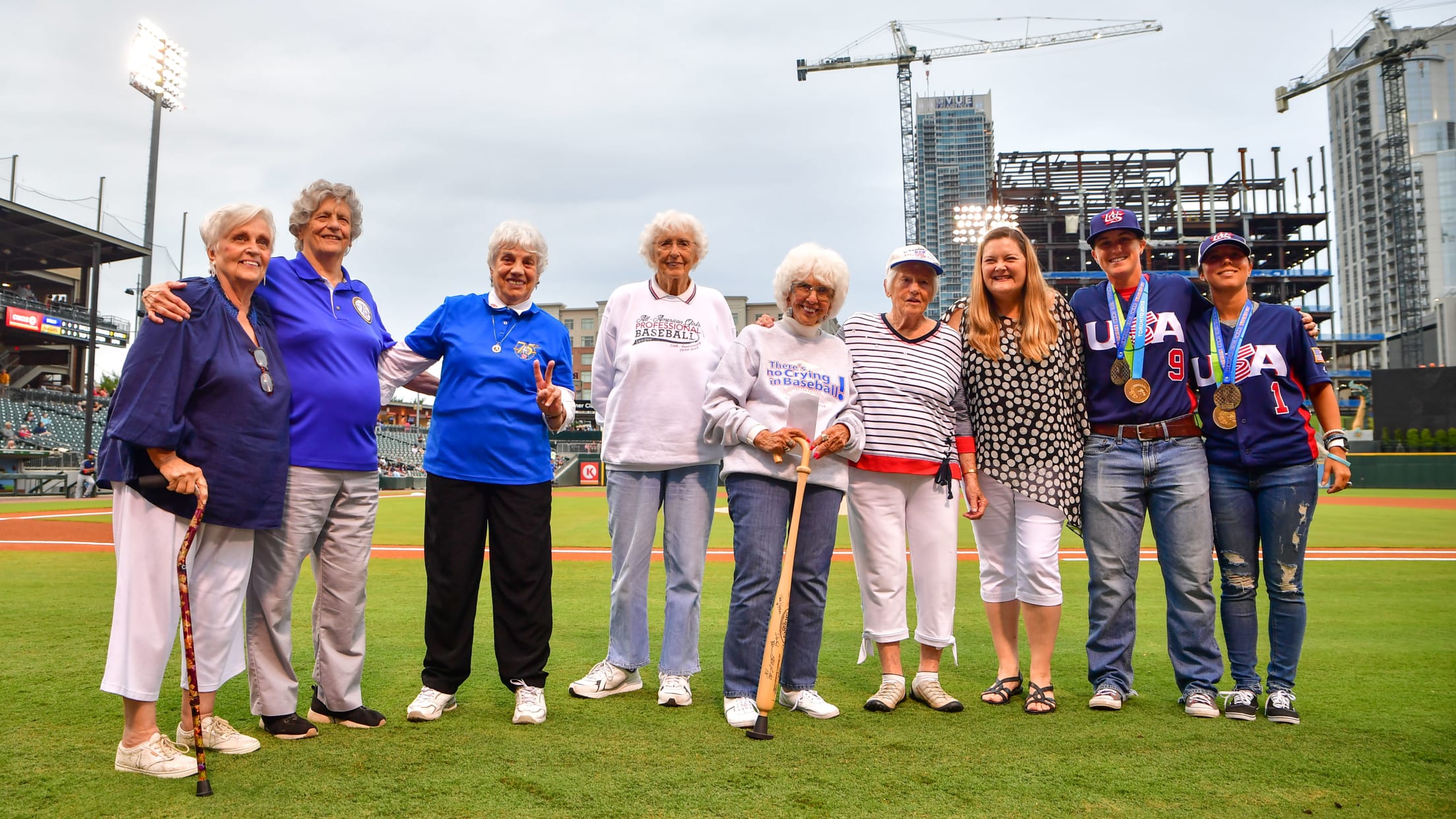 For the third consecutive year, Charlotte O's legendary GM & Charlotte Baseball Round Table of Honor member, Frances Crockett, as well as Fort Mill, SC native, Anna Kimbrell, were also honored.
Kimbrell threw out the ceremonial first pitch to Marti Sementelli, her Team USA teammate. The two helped lead Team USA to a Gold Medal at the 2015 Pan-American Games and also helped our country to victory as the USA Baseball Women's National Team won Gold at the 2019 Women's Pan-American Championships with an 8-5 victory over Venezuela just two days prior to the 3rd Annual Women in Baseball Night.
As part of the evening's festivities last year, members of the Rowan County Little League Softball team, the 2019 Little League Softball World Series Champions, took the field with the Charlotte Knights.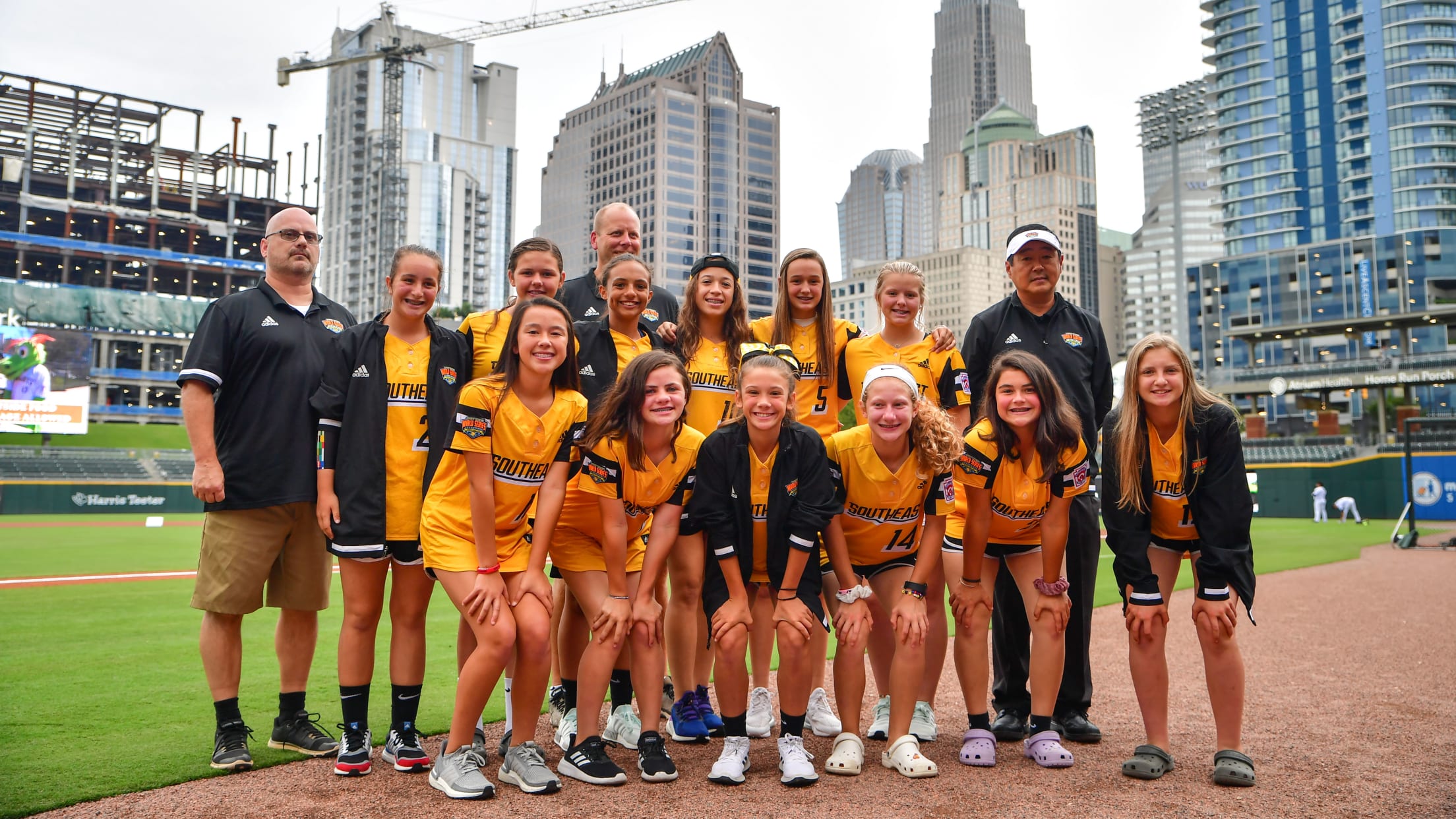 While each celebration has continued to grow, the 2020 season was set to once again hold a special tribute to all of these iconic Women in Baseball. Cavanagh, and many of the AAGPBL legends that the fans in Charlotte have come to know, were planning to return.